Every version of iMovie comes with its upgrades mostly centered on the features. You will easily notice that by doing a comparison of the main versions of the program. Fortunately, this article makes everything easy for you by highlighting the top 10 awesome features of that you will see in the new iMovie.
Recommend Best Video Editor Similar to iMovie for Mac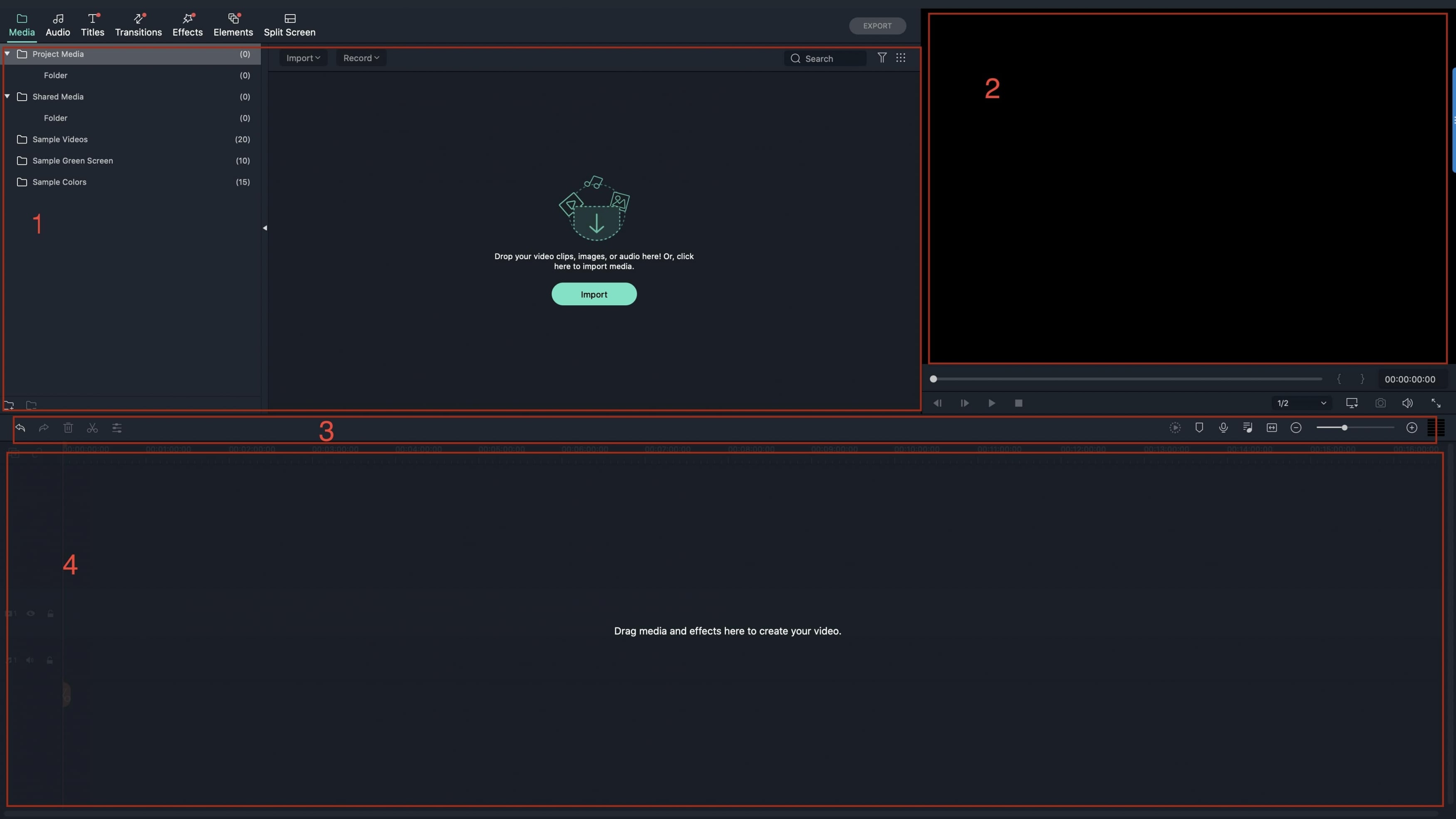 Filmora Video Editor for Mac is the best alternative to iMovie for Mac (macOS 10.13 High Sierra included) with awesome features. Filmora Video Editor enables you to easily make movies, edit audio or extract audio from video, apply effects and share your new movie on YouTube, Facebook, Vimeo, DVD, TV, iPhone, iPad, iPod, and more!
Easily crop, rotate, cut, join your videos with just a few simple clicks;
Totally compatible with all the popular video formats, audio files and images;
Large amount of built-in filters, overlays, motion graphics, titles, texts are prepared in the program;
More advanced features such as Picture in Picture, Green Screen, Split Screen, etc;
Top 10 Awesome Features in the new iMovie
One notable thing with the new iMovie is its features which have left tongues wagging in the industry. Even competing software programs don't know how to react since it has received a positive market reception. Many people knew that the new iMovie will have advanced features but very few could predict what exactly to expect. Its design is largely borrowed from some of the earlier versions but it is these awesome features that will make it an outstanding program to work with.
#1. Keyboard shortcuts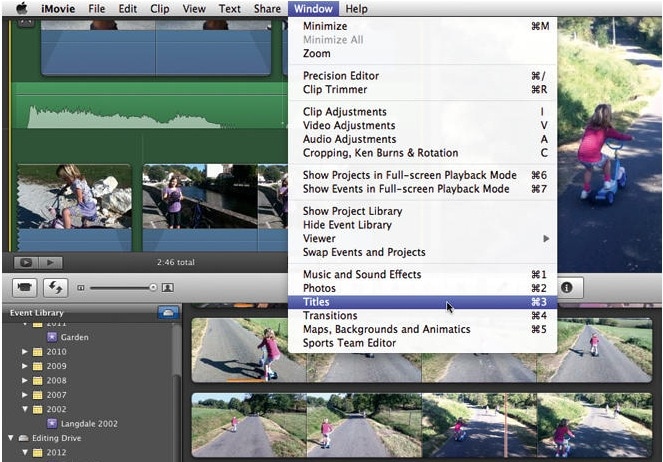 You do not have to take all the time going through a clip thanks to this extraordinary feature of the new iMovie. The keyboard offers key shortcuts that you will find valuable in navigating through the footage. The shortcuts include moving to the next frame, jumping forward, moving to a previous frame as well as marking the start and end points of a clip when editing.
---
#2. Timeline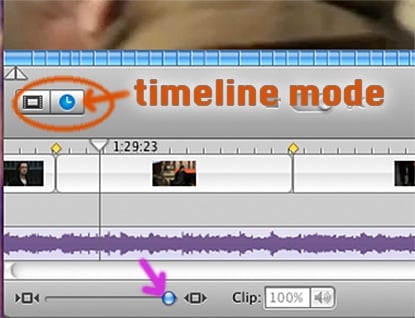 This is a notable feature that was missing in most of the iMovie versions released earlier. You might not get it by default upon launching the iMovie but it will show up immediately a project is selected. There are many editing options that you will come across when using this timeline and you need to be well informed on that for the sake of your experience. There is color balance which ensures the tone of your video clips is well adjustable while color correction deals with contrast, brightness and saturation.
All these tasks were not easy coming with the older iMovie version thus there is something to take pride in the new iMovie. You will probably see the fruits of that in the improved quality of your movie. The timeline is very critical since this is where all the editing in iMovie takes place. Without a timeline, you will not cover any meaningful ground when editing your movie.
---
#3. Movie sharing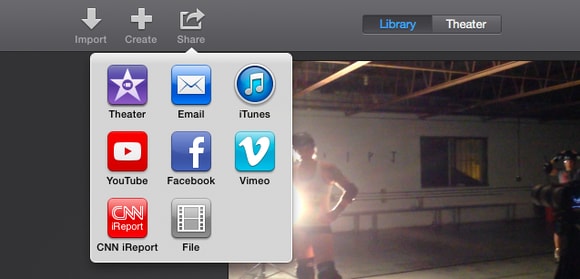 In the past, it was not possible to have your edited movie in iMovie shared across mobile devices. However, the new iMovie version comes with a theater where all the projects are saved well ready for play under any platform. It can be iPhone, Mac or Apple TV which will give you the best experience in playing your movies.
---
#4. Audio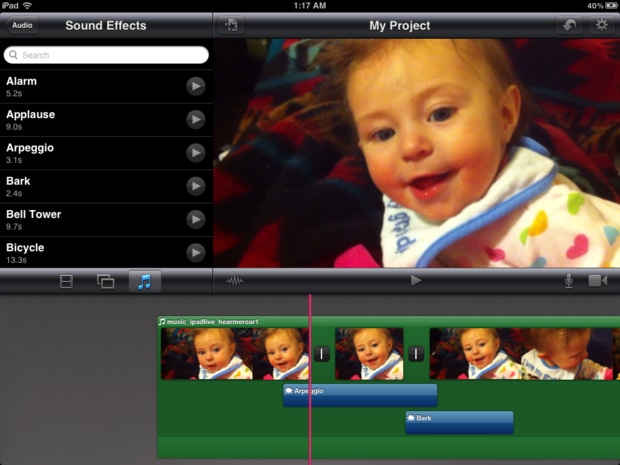 You had to launch a separate editing panel in adjusting your audio files in iMovie but the new version is different. You can freely adjust the levels of your audio clip right from the iMovie but the clips have to be in the events browser. Accessing the feature is very easy as you will only be required to highlight or select the clip and then hit it off on the auto button from the toolbar of the iMovie.
---
#5. Green-screen controls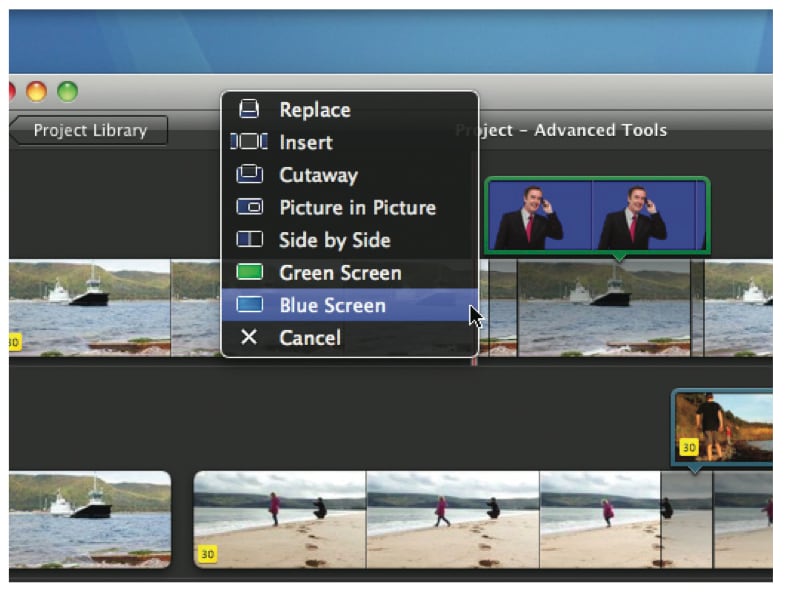 This is a feature that will come in handy when you want to soften the effects added to your movie. From the past versions, users had many challenges controlling this but the new iMovie has the best and finer green-screen controls. The feature is accessible from the "video overlay tools" section and it's mandatory that a clip overlaps the original one on the timeline.
---
#6. Trailers and themes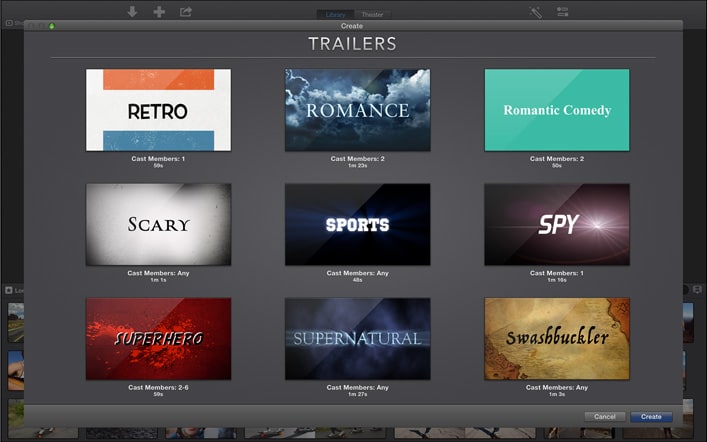 This feature has turned every iMovie user into anticipation and you can't wait to have a feel of it. This feature will allow you to choose video clips right from the project to help you come up with a professional trailer. It might limit your customization options because it is template-based but you will be able to have short clips shared quickly. The other benefit of this feature is availability of themes for sports and news productions.
---
#7. Easy-to-use trimmer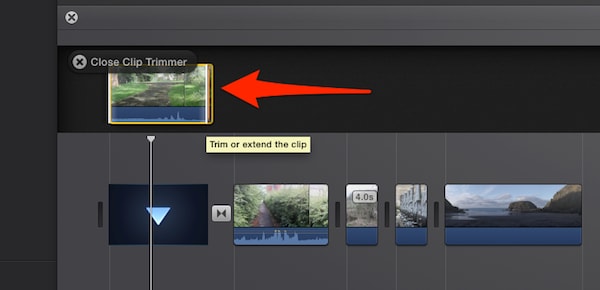 The trimmer is a very critical feature that you can't ignore when using iMovie to edit your movies. It is responsible for speeding up the editing process and you are lucky because the new one is easy to use. A trimmer will make it possible for you to determine the length and timing of a clip so be sure to enjoy the advanced one in the new iMovie. If you want to access the feature in iMovie, click twice on the clip from your project and it will pop up after which you can drag in the video that you want to trim.
---
#8. People detection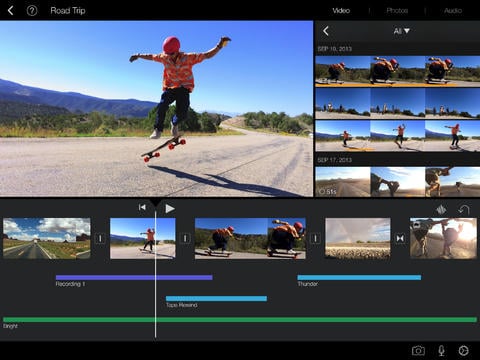 This is a feature that makes it possible to detect the persons or characters in a movie. It is not designed to find out specific persons and their identities. People detection feature will track the characters and tag them to determine their number as well as distance from the camera. However, this might take some time to complete because iMovie has to analyze every clip before detecting all the people in question. It will take patience for you to reap maximum benefits from the use of the people detection feature in iMovie.
---
#9. Lowered background noise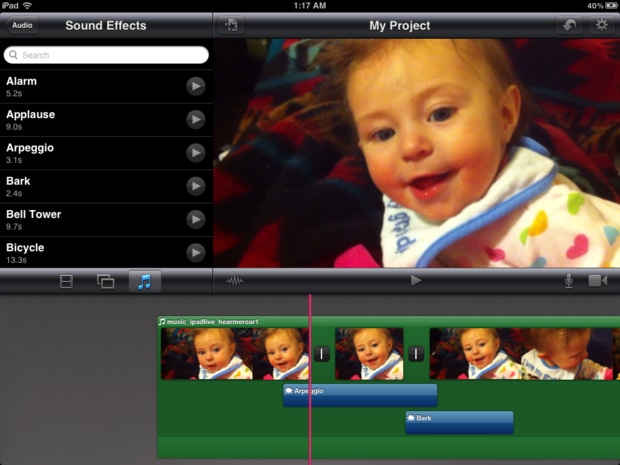 It does not do any favor to the quality and appeal of a movie if the background noise is more than the actual audio content required. Even though some old versions of iMovie were unable to take total control of that, the new iMovie ensures the background noise is well taken care of. You do not have to tamper with the volume of your movie for you to control the noise as iMovie will handle that automatically.
---
#10. Sharing options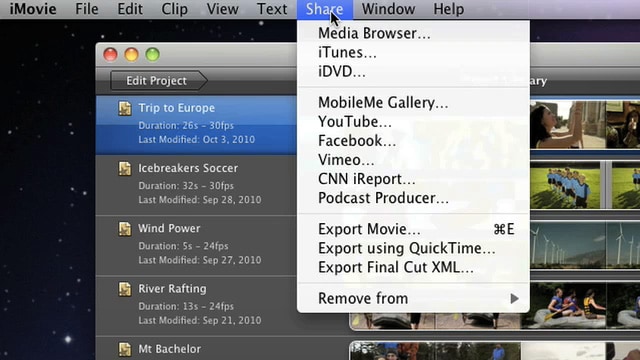 It is easier than ever to have your projects shared easily and quickly in iMovie thanks to this new feature. Use the new iMovie to upload your projects directly to YouTube, CNN, Vimeo and Facebook among many other online sites where video sharing is supported. Every platform has a special feature for sharing videos so you don't have to get much concerned about compatibility.
---
Generally, iMovie has evolved over the time to become one of the best, if not the best, video editor in the market. These new and awesome features only prove that it is in a class of its own and nothing will stop its positive evolution. Now that you have learnt something about these features of the new iMovie, how do you get the best out of them? The top secret is ensuring that your iMovie is always in good working condition. You will get no value in return even if the features are flawless but iMovie is not working as expected.
It will lead to a total frustration and everything should start from that point. If it's the timeline, ensure it is in the right shape as well as everything else that you deem crucial in ensuring you enjoy maximally. Never take chances with your iMovie or make assumptions that your iMovie will deliver with or without your input. Actually, the fate as to whether you will enjoy to the fullest with the new iMovie features or not lies squarely on your hands.
Anything that goes astray will be all for your blaming. You have to leave to it that these awesome features of the new iMovie benefit you satisfactorily.