iMovie crashing is not a new thing that you will deal with. Once in a while, you will find that the program stalls and will even go with your key files when iMovie crashes. It is advised that whenever using iMovie to work on video or images, keep on saving your changes because it can crash down without any notice. Equally, you can consider having some back up files in place which will be good in ensuring you are safe in case of a crash.
From this article, you will get to know why iMovie crashes and how to fix it. This piece will offer you all the applicable solutions and troubleshooting options to fix iMovie crashing problems. Simply, once your iMovie has crashed. turn to the information sheared below to get a way out of it.
Part 1. The Best Solutions to Solve iMovie Crashing Problems
1. The Best Alternative Solution to Fix All iMovie Crashing Problems
Filmora Video Editor for Mac (or Filmora Video Editor for Windows) is the best iMovie alternative for Mac (10.13 included) and Windows users in the market when iMovie crashes. It provides the best methods, tools and techniques to perform the video editing easily. It has the feature of auto enhance which can enhance your video quality automatically to match you needs. There are several easy steps which are to be followed to make sure that the process is completed. Before going into details on how to edit video, some features of the program are as follows: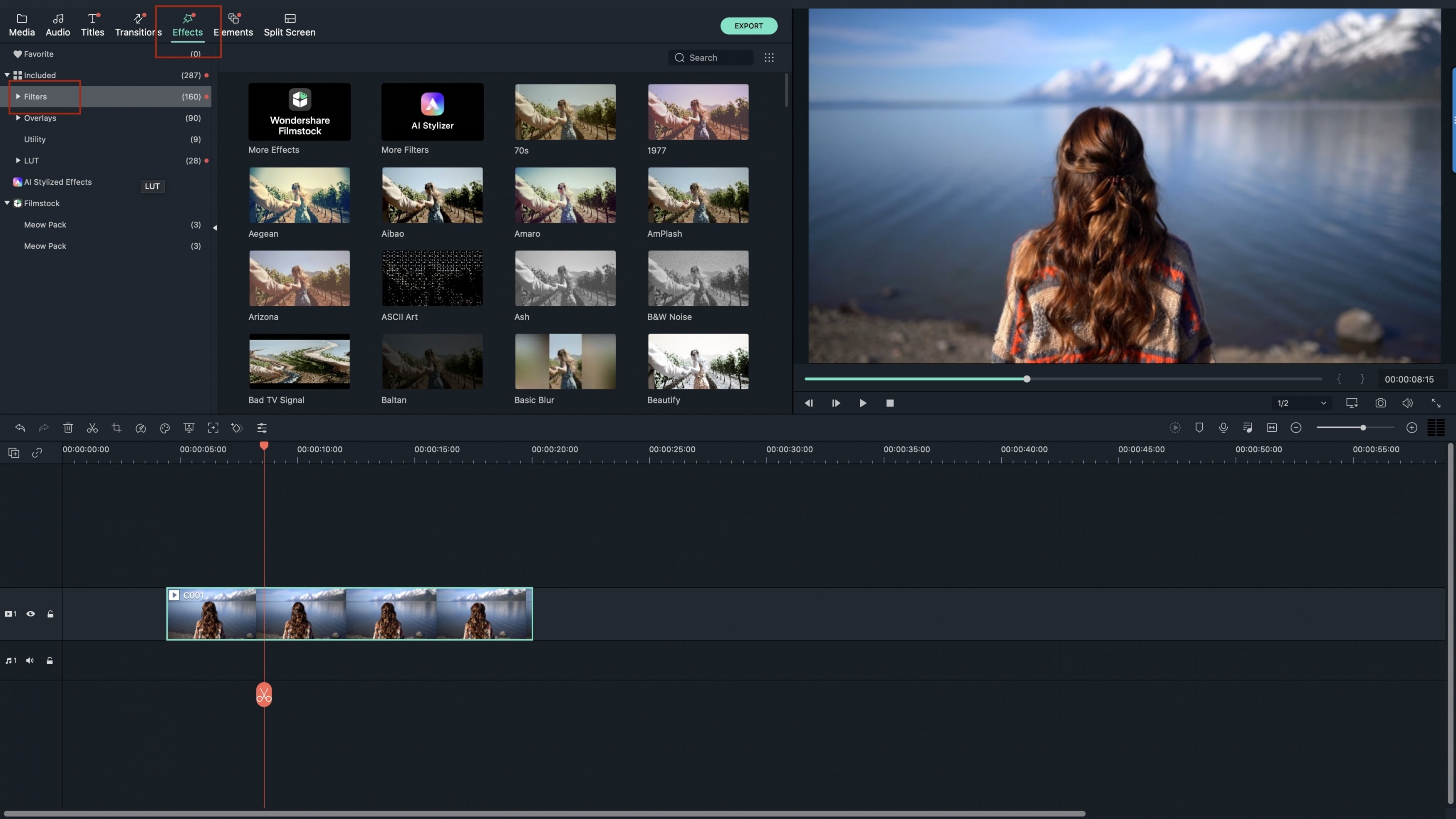 Key Features of Filmora Video Editor:
Various special effects including split screen, green screen, and face-off features are also available.
It has over 300 video effects that allows you to be more creative using themes on love, the internet and pets
Great-looking animated titles can make your video stunning and special.
It includes advanced editing power to Mac users with reverse playback, video stabilizer and pan and zoom features.
You have several other alternatives that work well and even better at times than the iMovie can deliver. That is what this part will discuss for your information. Some people complain that iMovie is complicated to use while others are of the opinion that it is prone to crashing more than often. Such fears alone and many others led to the rise of alternative programs that can substitute iMovie and some of them are discussed below.
---
2. Windows Live Movie Maker
This is a software program that you can enjoy using at home because it is not complicated and does not require advanced skills to operate. Windows Live Movie Maker makes it possible for the user to create new projects, edit them and share using your own computer. Drag-and-drop is the main procedure used for importing videos with the option of deleting scenes that are not appealing.
3. Adobe Premiere Pro
This is a very fast software program than iMovie and several other alternatives. Its features make Adobe Premiere Pro stand out which include a remodeled timeline, efficient color grading and proper media management. It is a nonlinear editor for video that will offer freedom when editing while customizing your videos will be easy with Adobe Premiere Pro than iMovie. You can try it when iMovie keeps crashing again.
4. Final Cut pro X
This is another of the nonlinear video editors from Apple. Its compatibility is the notable feature because it supports multiple file formats. There is a wide range of transitions for video that Final Cut Pro X will offer but iMovie lacks making it a good alternative program. If you want to enjoy a destruction-free editing experience then Final Cut Pro X will be a top choice for consideration.
5. Openshot
This is a features loaded software program that you can consider using in place of iMovie. It includes capabilities like drag-and-drop timeline, video encoding, frame stepping, clip resizing and support for multiple video and audio formats as well as solid color clips. You have all the reasons to enlist Openshot for your video editing when not using iMovie.
---
Part 2. Why iMovie Keeps Crashing
Compile-time error is one of the key causes of crashes not only in iMovie but in several other software programs. It is fundamentally a composition error. This largely deals with mistakes arising from grammatical and spelling errors which iMovie can detect quickly that something is wrong. Immediately that is detected, iMovie will communicate to the programmer that there is something strange going on leading to a crash.
Cause 1: A computer program like iMovie cannot understand coded language but it has to be translated. If that fails then there will be no option but a crash. If the complier of iMovie is able to translate a code, you will not receive any error notification and the problem will be solved. All in all, iMovie crashing arises from failure by the programmer to compile codes to a language that iMovie will understand easily. Run-time error is the second major cause of crashes in iMovie and this comes out of strictness in adhering to given instructions. Have you ever heard of punishment for sticking to what is right? That is what this error tends to do to users of iMovie.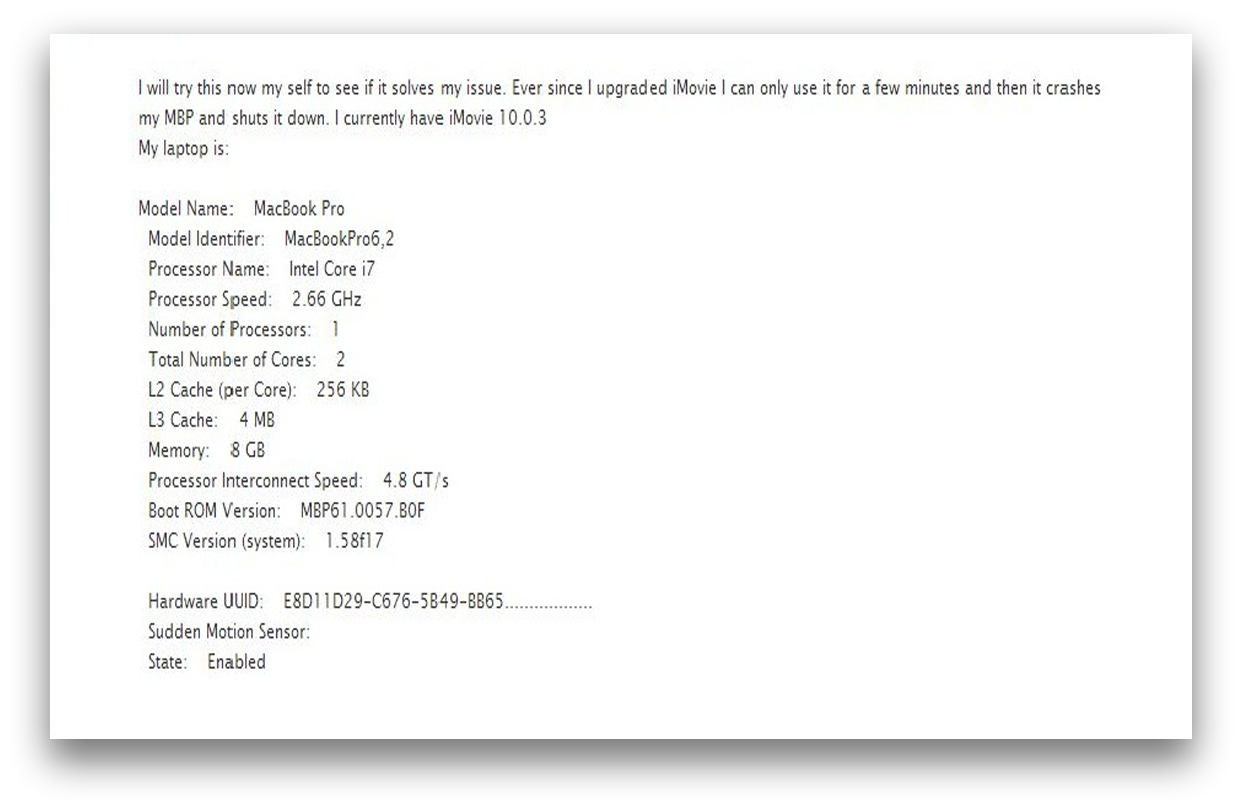 Cause 2: Fears of your iMovie crashing should not fool you into bending the procedures because there are consequences for that as well. It does not mean that run-time errors occur every time you adhere to given instructions. It is simply an explanation that in case the error occurs and your iMovie crashes then it has to be traced to that. It might occur once in a year so don't be too worried but taking precaution is necessary. Naturally, the iMovie cannot think personally but it will act on the instructions given. In that context, feeding it with right instructions is the best thing to do regardless of the impending dangers of the iMovie crashing.
Cause 3: There are the silent errors which are very noisy in causing an iMovie crashing. This is a total defiance on the part of iMovie since it will remain operational even with mistakes having been detected. You will notice the iMovie skipping any detected errors and proceeding to the succeeding step without considering the impending consequences. Such sustained defiance will definitely cause the iMovie to crash down within no time. It is usually a huge oversight when the iMovie fails to detect that certain errors have occurred and you will be the biggest loser as the owner of stored files. Expect your iMovie to crash if there are any irregularities touching on programming.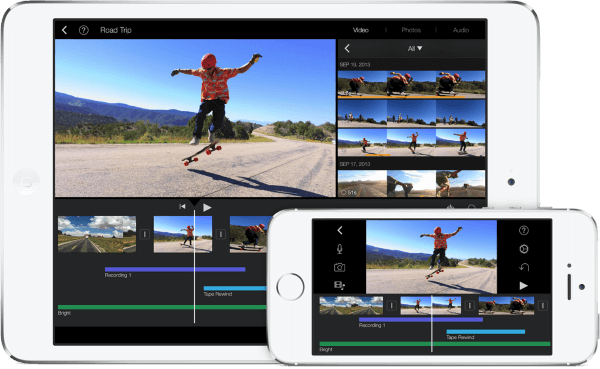 Cause 4: That is another of the causes for iMovie crashing that you must know about. You might ignore some of the errors when programming but a crash will nail the point home that actually there was a problem you ignored. In this, you will be directly responsible if the iMovie crashes because of programming related issues. It is not strange that programming problems occur when using iMovie. This is a complicated process and human beings are always prone to making mistakes even though it should not be an excuse for you to error. Away from what many people have been assuming, iMovie only crashes down when it is provoked. There must be a tangible reason for that to happen.