Is there any iMovie similar app for iPad to edit videos on the go? Of course, you can edit videos on your smartphone and iPad with iMovie alternative app. But what is the best iMovie alternative for iPad? Look no further, here we help you to pick up top 5 best iMovie for iPad alternative apps. You can choose any one you like.
Recommend the Best Desktop iMovie Alternative - Filmora Video Editor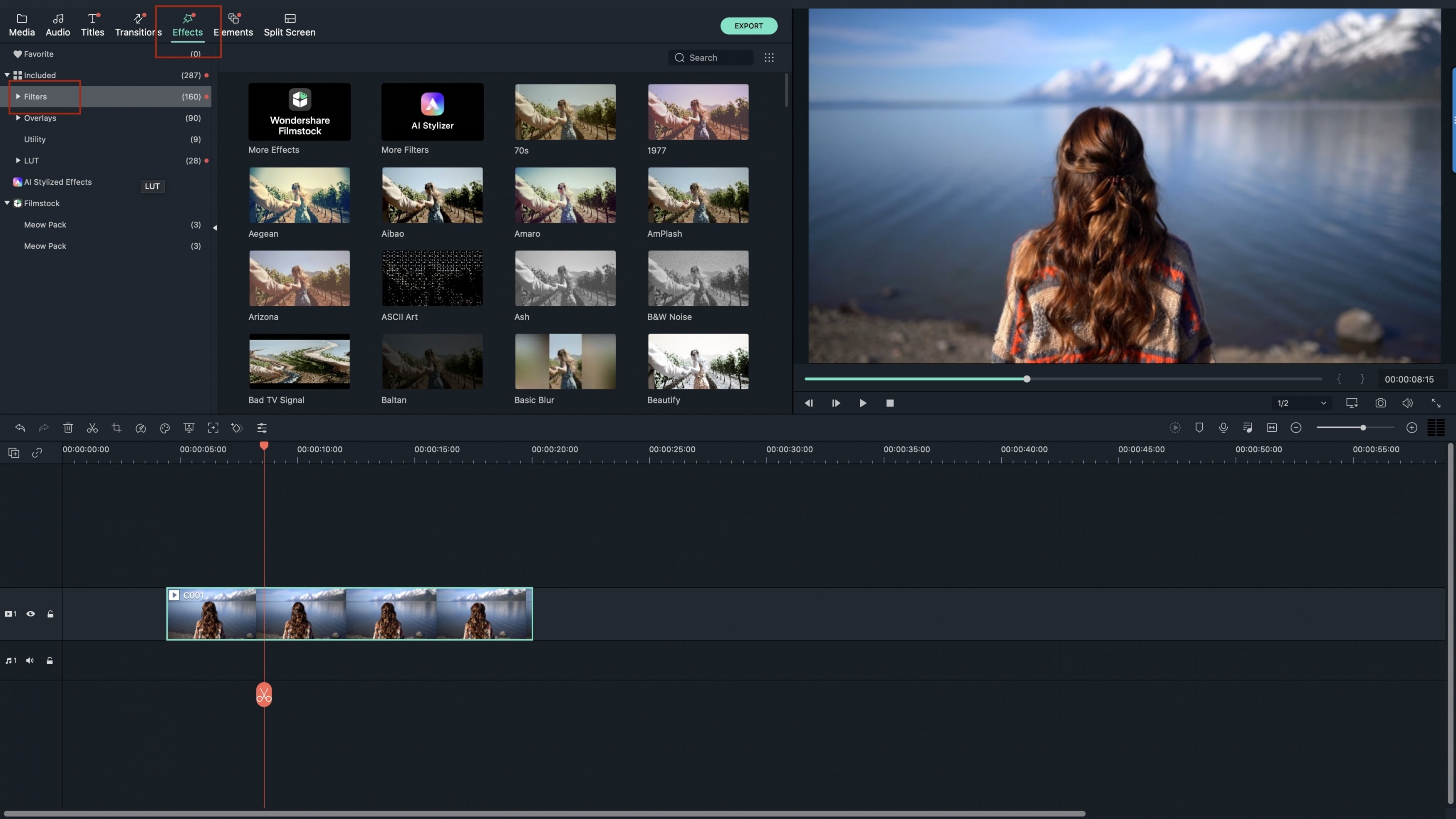 If you want to edit or rotate iPhone/iPad videos on Mac/PC, you can use Filmora Video Editor, which is the best iMovie alternative to edit videos on Mac (macOS 10.13 High Sierra included) and Windows. Filmora Video Editor enables you to easily make movies with easy-to-use video editing tools. And you can edit audio and image files. To make your video more professional, you can apply effects from the free video effects library. And then you can share your new movie to Facebook, YouTube, Vimeo, or burn to DVD, even convert to iPhone, iPad, iPod, and more devices supported formats!
Key Features of Filmora Video Editor:
User-friendly interface for effortless video editing.
No need to worry about the incompatibility, supports almost all the popular media formats;
Includes features such as green screen, animation titles and texts, transitions and split screen.
Options of exporting video to formats, devices or uploading it to social platform.
---
Part 1. List of Top 5 iMovie Alternatives Apps for iPad
1: ReelDirector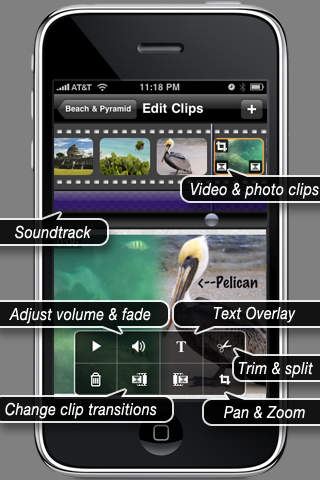 Who ever said that apps for iPads had to be expensive in order to be great? Well, ReelDirector video editor is here to prove them wrong. For only $1,99 you will have an iMovie alternative app for iPad that gives great results. It does not matter if you want to add some text to your video or go pro by splitting it in three and adding different transitions for each piece; whatever you want you can do it easily here and the best of it, you can always get your resulting video in HD.
Price:
$1,99.
---
2: Videon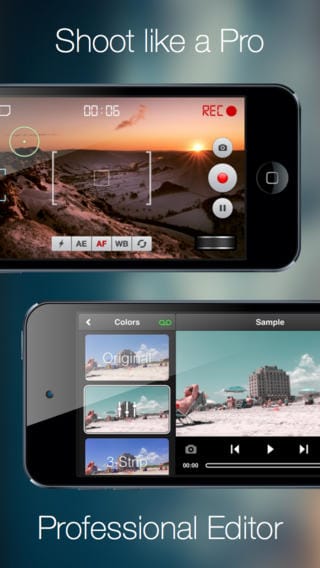 Claiming itself as the provider of perfect videos, Videon iPad app sure gives it best in order to deliver. Even though these devices have apps by default for video recording, no one ever says no to a second way to capture videos. This iMovie for iPad alternative application allows you to start from scratch by capturing the best clips from your lovely soirée. Perhaps the conditions you were in while recording the video were not the best, but that should not be an issue, because now that you captured it you can go and edit it. Improve that lighting, check its exposure and increase a little the contrast, get the best looks and add those beautiful words you had in mind.
Price:
$4,99
---
3: Loopster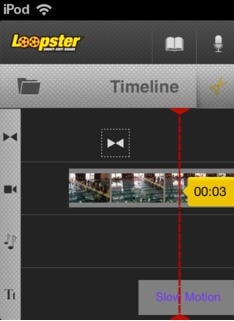 If you do not know how to go easy, then go Loopster. Yes, go back to basics but do not expect a basic outcome. There is no need to lower your expectations just because you find an application that is easy to use. With Loopster and $2,99 you can edit your videos and turn them into HD. But, where are the basics? Dig in. You will find options for rotation, trimming, cropping, add text and transitions and a lot more. In fact, you can even record both video and audio and once you have finished, you can go straight to sharing. Could it get any easier?
Price:
$2,99
---
4: Vizzywig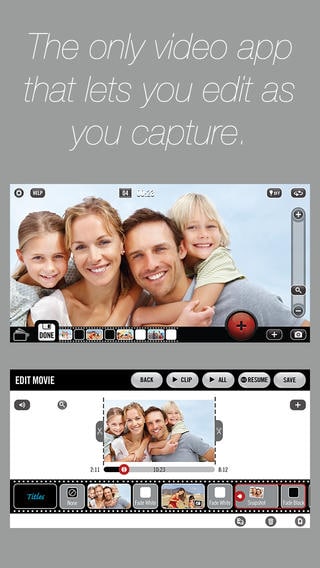 Capture, edit and share are the three easy steps you will need to follow if you want to embarrass your best friend on every social network after falling down from the stairs while trying to ride his little sister's roller skates, and in case he wants to say that was a long time ago, you can always add time and date to the video. But off course, the video itself is not embarrassment enough, you must take advantage of the features Vizzywig offers and add some nice track to make him look worse, or add a caption for that perfect fall. Whatever it is, you can do it with this iMovie alternative for iPad and it will not be difficult, as a matter of fact, you can have that video uploaded just in time for everyone at school/work to relate his bruises to your awesome video.
Price:
$29,99
---
5: Cinefy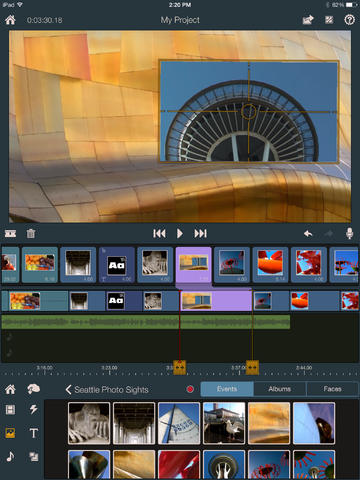 Cinefy is easy to go pro while working on Mac or PC, in fact, you do not even have to be a pro, you just need to download the proper application and you will be ready to go. However, while working on mobile devices, there could be some limitations but if you are tired of being letdown and want to have advanced features on your iPad, you should give Cinefy a try. With over 100 special effects, this app shows up to be just what you were expecting. It lets you add music, effects, apply changes and post the outcome on your favorite social network, and all of it with the delight of a touch screen.
Price:
free
---
Part 2. Comparison of the 5 Best iMovie Alternatives for iPad
Probably you might be confused after so much amusement exposed, so, here is a quick recap of these video editors so you can make the decision that best fills your needs:
• -- Available
! -- Available but not optimized
X -- Unavailable
---
| App | Price | iPad | iPad 2 | New iPad | iPad with Retina Display | iPad Air | iPad Mini | iPad Mini with Retina Display |
| --- | --- | --- | --- | --- | --- | --- | --- | --- |
| Reel Director | $1,99 | • | • | • | • | • | • | • |
| Videon | $4,99 | Yes | X | • | • | • | • | • |
| Loopster | $2,99 | Not necessary | X | • | • | • | • | • |
| Vizzywig | $29,99 | Not necessary | • | • | • | • | • | • |
| Cinefy | Free | Yes | ! | ! | ! | ! | ! | ! |