As their entry-level software for video edition, Apple has made sure to grant the best experience in iMovie for their users. This experience was limited to Mac computers first. But now iMovie is also available for iOS devices such as the iPad, iPhone and even the iPod touch. If you are not eligible to get iMovie for free, there are many options you can still make use of that are much more complete and useful. The next are 5 of the best alternatives to iMovie for iPhone.
Best iMovie Alternative to Edit iPhone Video on Mac (10.13) and Windows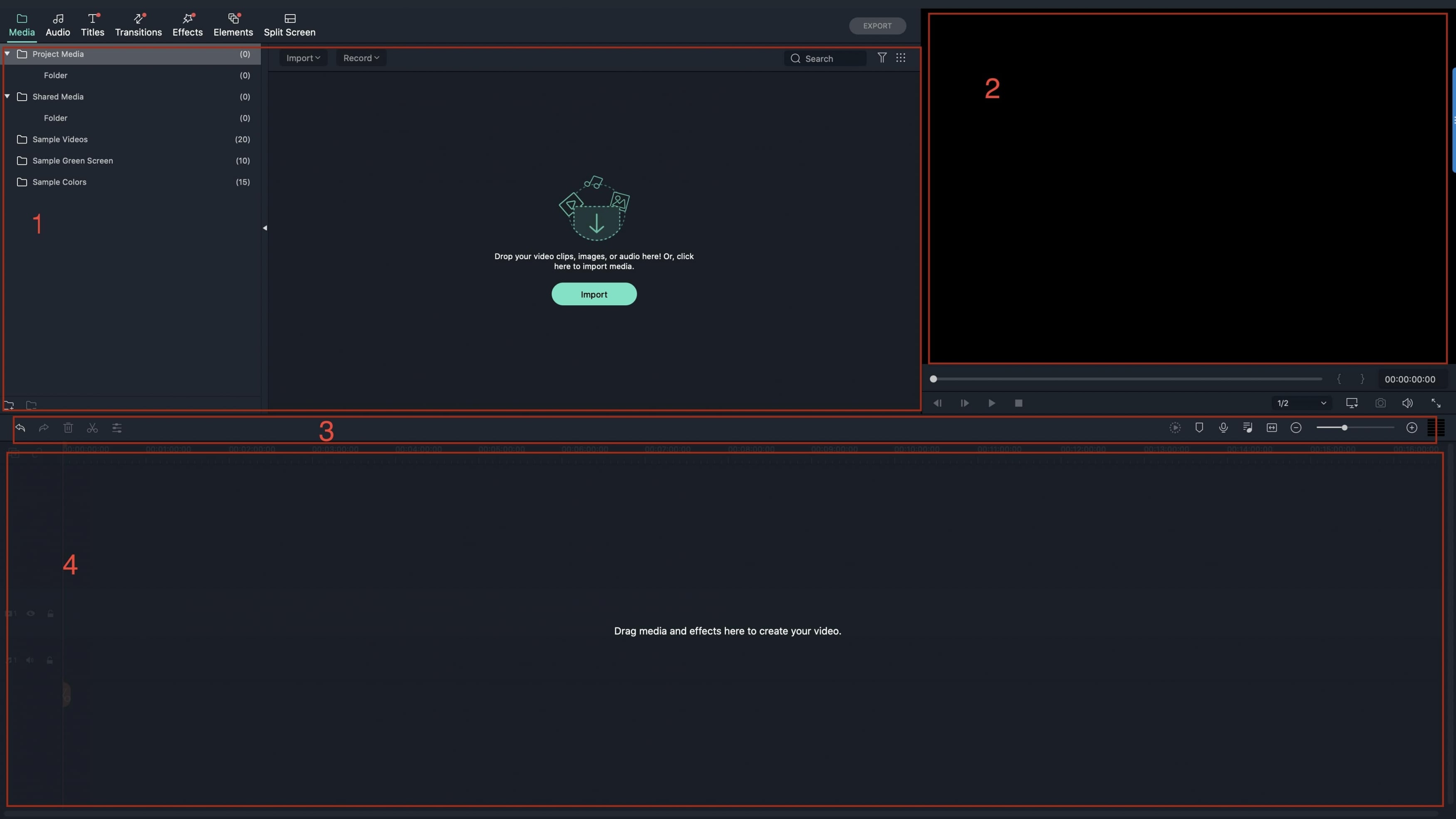 Filmora Video Editor for Mac is the best iMovie alternative for Mac (macOS 10.13 High Sierra included) and Windows to perform the video editing easily. Filmora Video Editor enables you to easily make movies , edit audio, apply effects and share your new movie on YouTube, Facebook, Vimeo, DVD, TV, iPhone, iPad, iPod, and more!
This iMovie alternative is very easy to use and even a rookie can operate it easily.
The drag and drop feature of this program makes it easy to import media files.
Advanced video editing functions are also provided such as Picture in Picture, Green Screen, Split Screen and face off.
Plenty of video editing features are available such as video splitting, cropping, rotating, trimming and joining.
Part 1. List of Top 5 iMovie Alternatives for iPhone
APP 1: FilmoraGo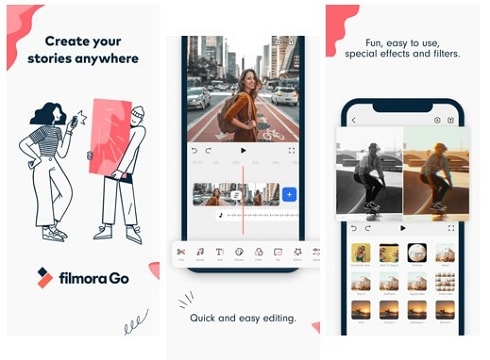 Price: Free & $6,99.
If you are looking for a much easier-to-use alternative to iMovie for iPhone, FilmoraGo is no doubt one of the best choice in the markert. It allows beginners to do basic work easily in a few steps, including adding stickers, titles and audio to the videos, as well as doing more complex editing like a Pro with advanced features that are simliar with iMovie.
Learn more >>
---
APP 2: Splice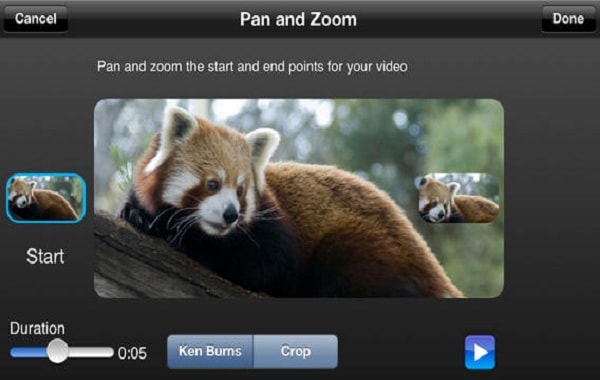 Price: Free & $3,99.
This is an application that proves how you do not need to sacrifice features while using mobile apps instead of traditional desktop software. With Splice you will be able to perform any basic task you can think of on iMovie , even on your Mac. And the best part is that it comes all packed in an interface that is optimized for a touch screen in your hands.
You can record your own audio tracks to add to your video, use your favorite music from the iTunes Library and purchase special effect packages. If you are looking for a basic video application, Splice might do wonders for you, however keep in mind that in the end, if you want to use many of the packs to purchase in-app, the price will go beyond your expectations.
Learn more >>
---
APP 3: VideoFX Live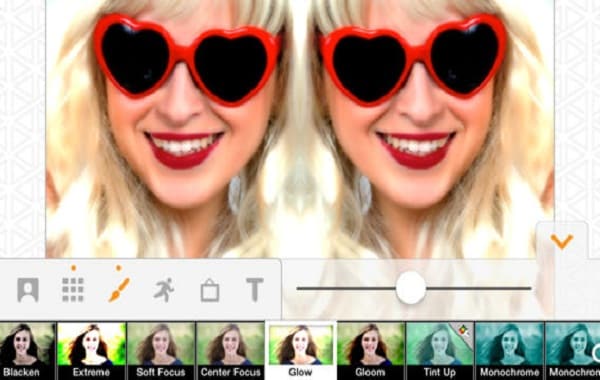 Price: Free
An app that is a little bit different to all the others, VideoFX Live allows you to select and add video effects before and during the video recording, which can be a fun and useful twist for your next video creations. Of course you can also edit the videos after taken or import them from different sources.
The team behind VideoFX Live is also responsible for Video Star which is more of an entertainment app to create music videos based on your favorite tunes, in case you may want to check. However, both apps are pretty basic and you really should consider how much you can make out of it, or if you better move to a more complete option.
Learn more >>
---
APP 4: Magisto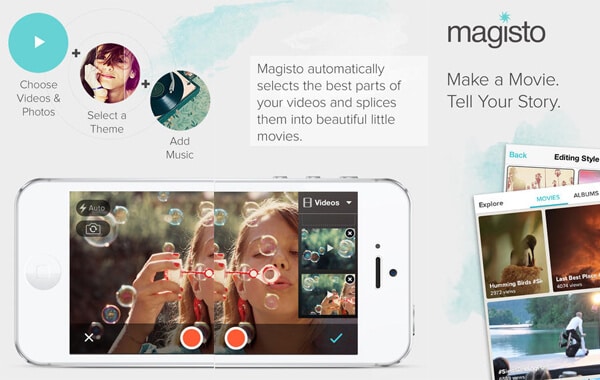 Price: Free (1-month $4,99 or 1-year $17,99 subscription optional)
It is time to raise the bets and Magisto is the contender that wants to give you all you could possibly need to make the best videos on your iPhone in a smooth experience. And they pretty much make it true. More than bombarding you with tons and tons of options and filters and more, Magisto relies on something they call 'magic video editing'.
It will analize your videos and even photos, apply the best filters and put it all together. Of course you can have manual options and features like audio edition, but beyond that, if you are looking for an easy and beautiful experience, without having to keep control on everything this is what you are looking for. Although the app itself is free, you will have to sign up for their service, which can be very useful since you get cloud syncing for you to enjoy your productions on any device with internet access. You can choose between a free account with some limitations a monthly or a yearly subscription.
Learn more >>
---
APP 5: Studio
Price: $12,99
Finally, to kill the competition Studio arrives as the application with the most complete set of options and the best-looking interface. It is not an easy task to accomplish such thing, since as stated before, when you get a bunch of features together things tend to get overwhelming.
But they could not define it any better: Studio is "Easy enough for the hobbyist, powerful enough for the pro." It may not be possible to say Studio is better than Magisto or the other way around since they both operate their very own way. So in the end, the best tool for video edition on your iPhone is what you prefer between the one that works like video magic and one that feels like the multimedia Swiss Army knife.
Learn more >>
---
Part 2. Comparison of the 5 Best iMovie Alternatives for iPhone
| Software | Price | In-app purchase? | Available for |
| --- | --- | --- | --- |
| FilmoraGo | Free/$6,99 | Yes | iPhone 3GS and later |
| Splice | Free/$3,99 | Yes | iPhone 3GS and later, iPod Touch 2nd generation and later |
| VideoFX Live | Free | Yes | iPhone 3GS and later, iPod Touch 4th generation and later |
| Magisto | Free app with optional monthly o yearly subscriptions for full features | Not necessary | iPhone 3GS and later, iPod Touch 4th generation and later |
| Studio | $12,99 | Yes | Studio $12,99 Yes iPhone 4 and later, iPod Touch 5th generation and later |