"iMovie not responding" is another of the many problems associated with this program that you must deal with. There are many reasons why an iMovie program will give the "not responding" error message and you need to understand all that. It might give you a headache diagnosing the real problem but this article offers you quality guideline to follow. Read through to understand the "iMovie not responding" problem and how best to fix it.
Part 1. What is 'iMovie not responding'?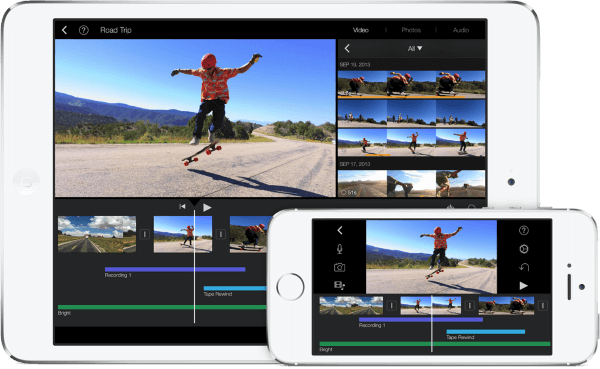 As the name suggests, this problems occurs when iMovie fails to act on a certain command it is given. Technology also fails and you should not overwork it otherwise it will be a case of "not responding" all the time you are out to use iMovie. This problem will occur when your browser cache is too large. Such a cache will bring about the signs of "iMovie not responding" so you must ensure it has been set to the right size. An approximate size of 10 Meg will be good in containing the iMovie from not responding. It is equally good that you consider the type of browser to use because some offer very large cache which will be problematic.
This problem is common with browsers using cookies and it is advisable that you delete them. Mozilla and Internet Explorer are the biggest culprits but that should not discourage you from using any if you feel like. You will notice that the history of your daily computer usage remains intact with temporary files being formed which will lead to the system becoming slow. If that is advanced, the system will end up shutting down because most of the memory is not used in the right manner. Definitely, you will start getting "iMovie not responding" notifications just because of that. If not solved with speed, the iMovie will be as good as dead.
Alternatively, it is good to consider a windows updating or disc scan to free the application of any unwanted files. Why would you consider having many useless files remain in your iMovie? There will be no reason for that only that people act in total ignorance. You should be clearing such baggage after every task has been accomplished which also ensures the iMovie memory remains high.
The scan will be necessary in clearing out any viruses that can lead to "iMovie not responding" problem. Viruses are extremely dangerous because they slowly eat up files and memory which can lead to iMovie crashing down very fast.
There are other times when the internal parts of the computer precisely PSU and CPU accumulate dirt and that can cause slowness. You need to clean regularly and the problem of iMovie failing to respond when commanded will be no more. Even though all these options will not offer a permanent solution to the "iMovie not responding" problem, they will give you a suitable way for dealing with the problem in an advanced manner. Choose the right one depending on the state of your iMovie and stage of the problem.
---
Part 2. Three Solutions for "iMovie Not Responding"
Now that you have known the cause of your Windows Movie Maker, the next logical thing will be seeking a solution to that. A proper diagnosis of the problem will be the only sure way for getting the right solution so you must give that top priority. The following are workable solutions that you can explore anytime.
Solutions 1
Irregular programming tops the list of key causes for "iMovie not responding" error and you should correct that as one of the top solutions. Many people call it "endless loop" and it comes up when any logarithm is written by mistake such that it is endless. If that happens, the logarithm window becomes inactive leading to a no response nature from the iMovie. In most cases, there is very little that you can do to fix the problem other than avoid the steps that led you into that unfortunate situation. You must be keen on what you do right from the start to the end and the "iMovie not responding" error will be well handled.
Solutions 2
The designing of iMovie software can as well cause the error if there were any mistakes committed in the process. Just like programming, you will have to be extra careful on how you design your software which will go a long way in inhibiting the "iMovie not responding" error. The second solution for iMovie not responding is conducting a thorough scan of the system to get rid of any bugs. As you have realized, hardware for your system are collectively managed by software which will cause the iMovie not to respond in case there are viruses present. It is very serious that the hardware will not be effective even if in good working condition once the software is affected by viruses.
Solutions 3
You should be able to notice when the iMovie fails to respond because of virus attacks since symptoms are very distinct from other causes. Doing a scan of the whole system is the only solution and you will have your iMovie working flawlessly and with minimal interruptions of no response. Alternatively, it is good to have the latest hardware drivers installed to your computer because the error can be related to iMovie interaction with particular devices. Thirdly, you will have to consider the option of reinstalling your software program once the "iMovie not responding" error persists. This should be the last resort once all other alternatives have failed to work.
Conclusion
You will now be in a position of enjoying your iMovie without experiencing the same unresponsive error. If that continues and you have run out of tricks, it is advised that you seek the assistance of a manufacturer who understands it well than you do. The simplest alternative to that is restarting your computer system once your program sends the "iMovie not responding" error. It offers an opportunity for it to cool down after being overworked and it should be running fine after that. In some instances, the iMovie will give unresponsive error if the file format is not compatible well. The only solution in such a scenario is to convert into a compatible format.
---
Part 3. Best Alternative to iMovie for Mac macOS 10.13 High Sierra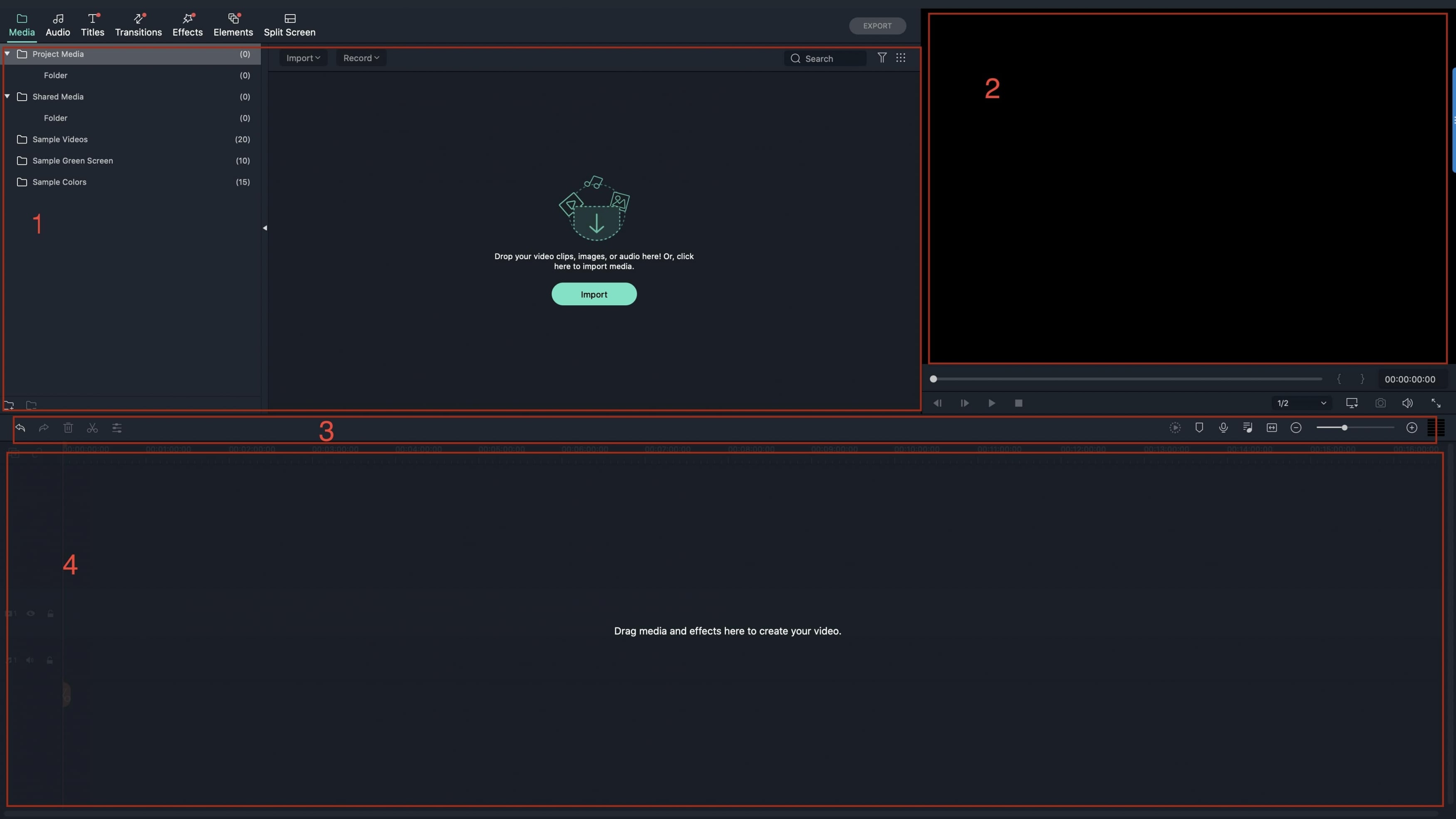 Filmora Video Editor for Mac is the best iMovie alternative in the market that is fully compatible with the latest macOS X and provides the best methods, tools and techniques to perform the video editing easily. Filmora Video Editor enables you to easily make movies, edit audio, apply effects and share your new movie on YouTube, Facebook, Vimeo, DVD, TV, iPhone, iPad, iPod, and more!
Supports almost all the popular video formats, audio files and images. No incompatibility issues;
Hand-picked filters, overlays, motion graphics, titles, intro/credit. More effects are added regularly;
Special effects, like green-screen, split-screen, face-off, etc. are available as well;
Export video in multiple formats or directly optimize videos for YouTube, Facebook, Vimeo, etc;