Many people think that iMovie is immune to experiencing technical hitches but that is purely a myth. The truth is that iMovie, just like any other software program, can frustrate you once it experiences some hitches. There are those that you can easily deal with while others are beyond your control. In this article, you will get to learn about the top 12 troubleshooting issues that you may encounter with iMovie.
Best iMovie Alternative to Edit Videos without Problems - Filmora Video Editor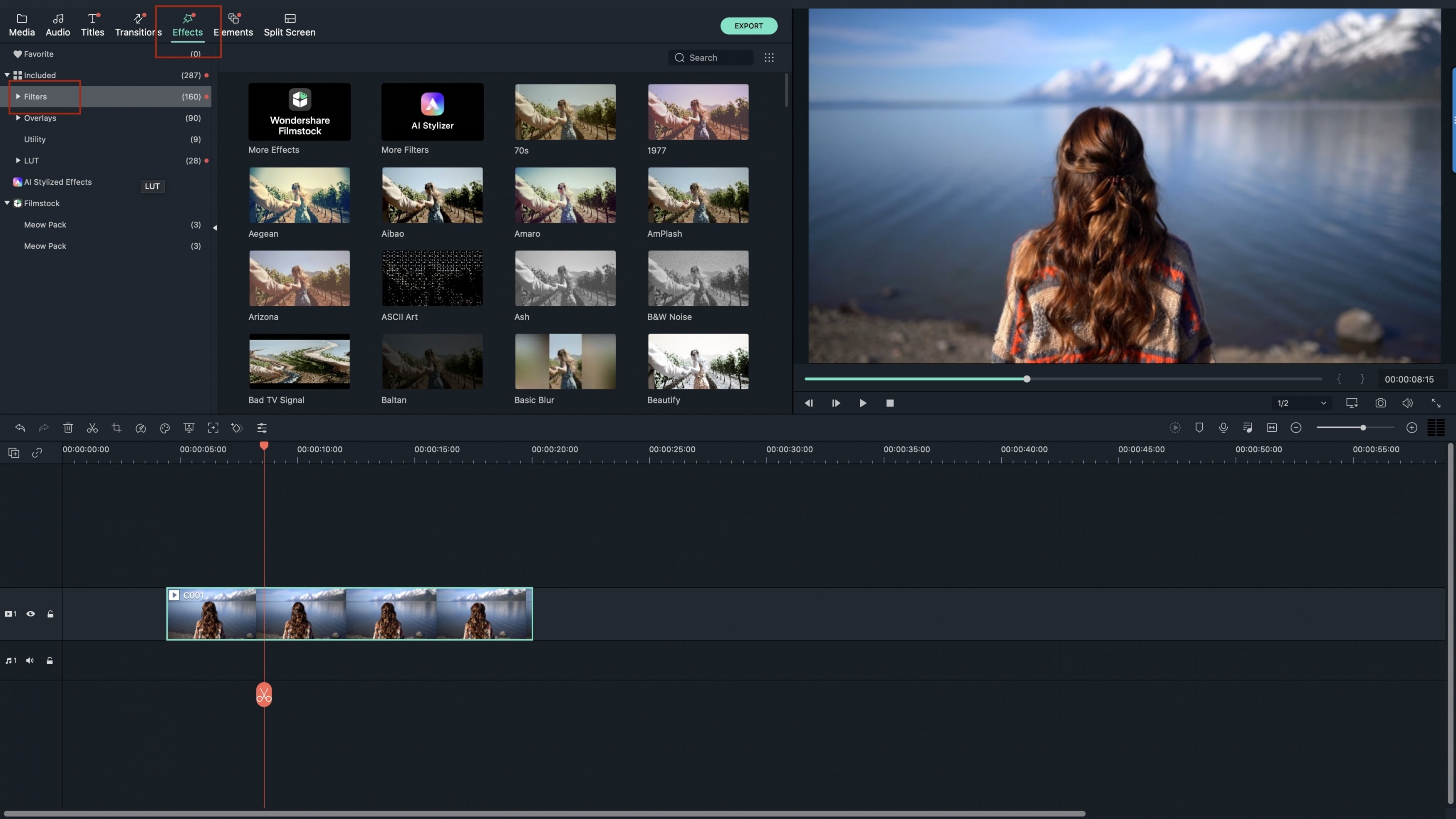 Filmora Video Editor for Mac is the best iMovie alternative for Mac (macOS 10.13 High Sierra included) especially when you sick of iMovie. It provides easy-to-use editing tools for beginners and professionals. Filmora Video Editor also helps you to customize your video by applying special effects, including split screen or green screen video, etc. And you can add background music and audio tracks to videos. It enables you to share the video with your friends on YouTube, Facebook and Vimeo directly.
Key Features of Filmora Video Editor:
This iMovie alternative is super easy to use.
All the functionalities and features are pretty simple to apply.
Styling features like filters, motion graphics, various effects, and personalization features that allow you to add text and transitions.
It includes advanced editing features such as reverse playback, video stabilizer, pan and zoom.
---
Top 12 iMovie Troubleshooting Issues you May Encounter
#1. Crashing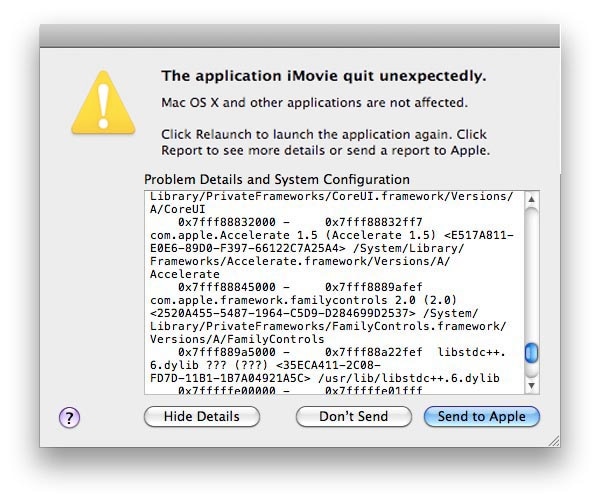 This is a more common issue with iMovie that many people have to do with on a regular basis. There are many causes for that which includes corruption of iMovie files, hitches in the cache folder and wrong preferences. There is also the file codec problem which can be dealt with easily by converting files to a format that is well compatible with iMovie.
---
#2. Lack of sound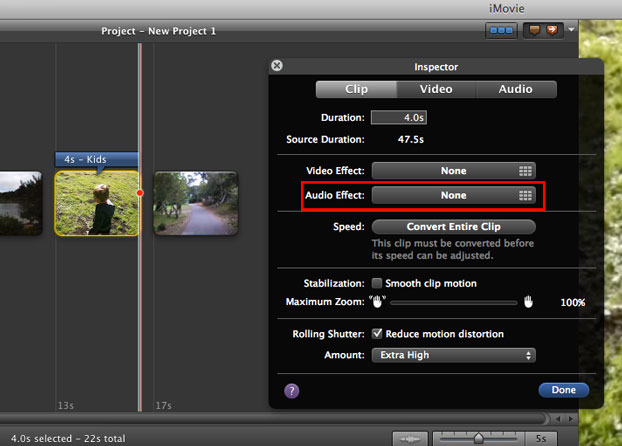 Sometimes, the iMovie can frustrate your experience when it fails to produce sound for your movie. This is an experience that you will never want to go through because it denies one a lot of things. In most cases, video files imported to iMovie come with their original sound but that disappears due to incompatibility issues. You don't expect the audio to play when the file format used to store is not compatible with iMovie. To have the problem solved, you will need to convert the files into a compatible format.
---
#3. Poor synchronization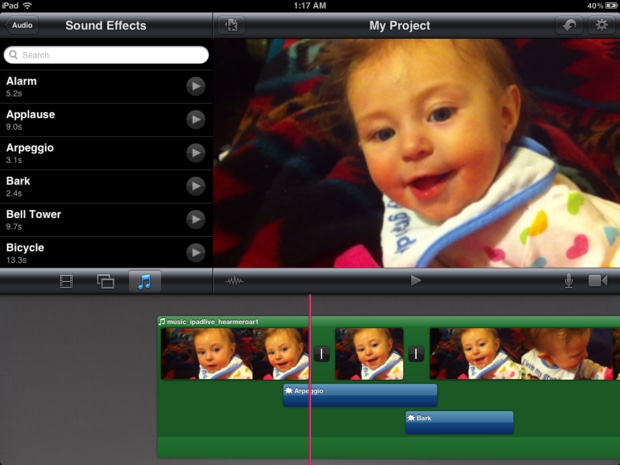 Your iMovie might have sound but which is not well synchronized and that is a big issue. It will be difficult working with a video file whose sound is out of sync. Therefore, make sure you have achieved full synchronization by altering your camera settings and importing the footage afresh. After that, proceed to extract audio from video and synchronize them manually. The problem will be solved.
---
#4. Camera not connecting with iMovie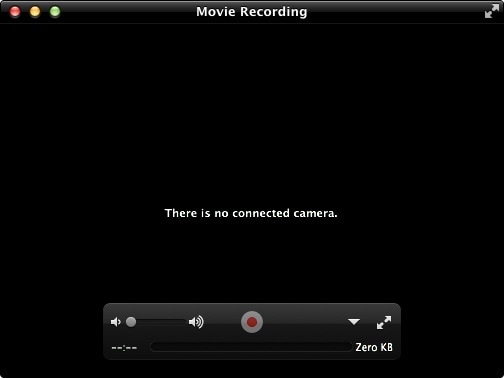 Importing your footage right from the camera to iMovie is an option that you can consider. However, it will not be achievable if both cannot connect well which is a problem of its kind. This connectivity will be affected by an array of factors and solving that will entail replacing the use of USB cable with an alternative like FireWire connection. When such a replacement is made, you will be required to reboot the camera and iMovie for the new connection to be detected. Alternatively, make sure all the settings are right which could be the origin of the connection error.
---
#5. Inability to import video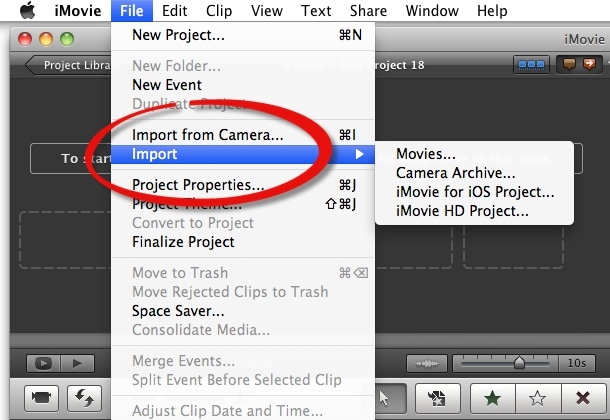 You might have experienced difficulties when importing your video to iMovie. If not, this is a problem that you are most likely to deal with in future so be well equipped with troubleshooting basics. Sometimes, it can be due to incompatibility of the iMovie and camera which affects the general output and input preferences. Making sure that both are well-matched will be a positive step in ensuring this problem does not manifest when using iMovie.
---
#6. Incomplete projects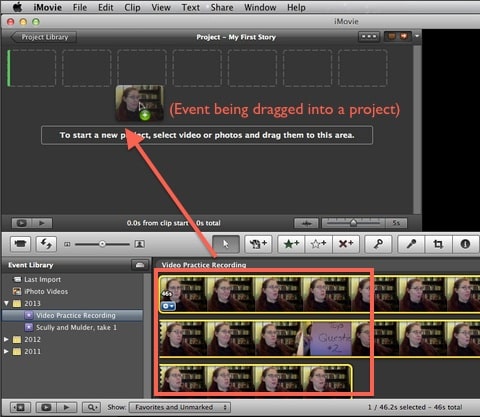 It happens that your iMovie projects fail to finalize to the desired point which mostly happens when files are being backed up. Obviously, the program will be unable to complete any files that are being used for another process simultaneously thus will end up hanging midway. If your iMovie is unable to sustain its own project to completion then you will end up being frustrated. The only solution is making sure you handle a single task at a time from the start to the end. That is the only guarantee that the project you begin on will go to the completion stage without hitches.
---
#7. Ineffective trailer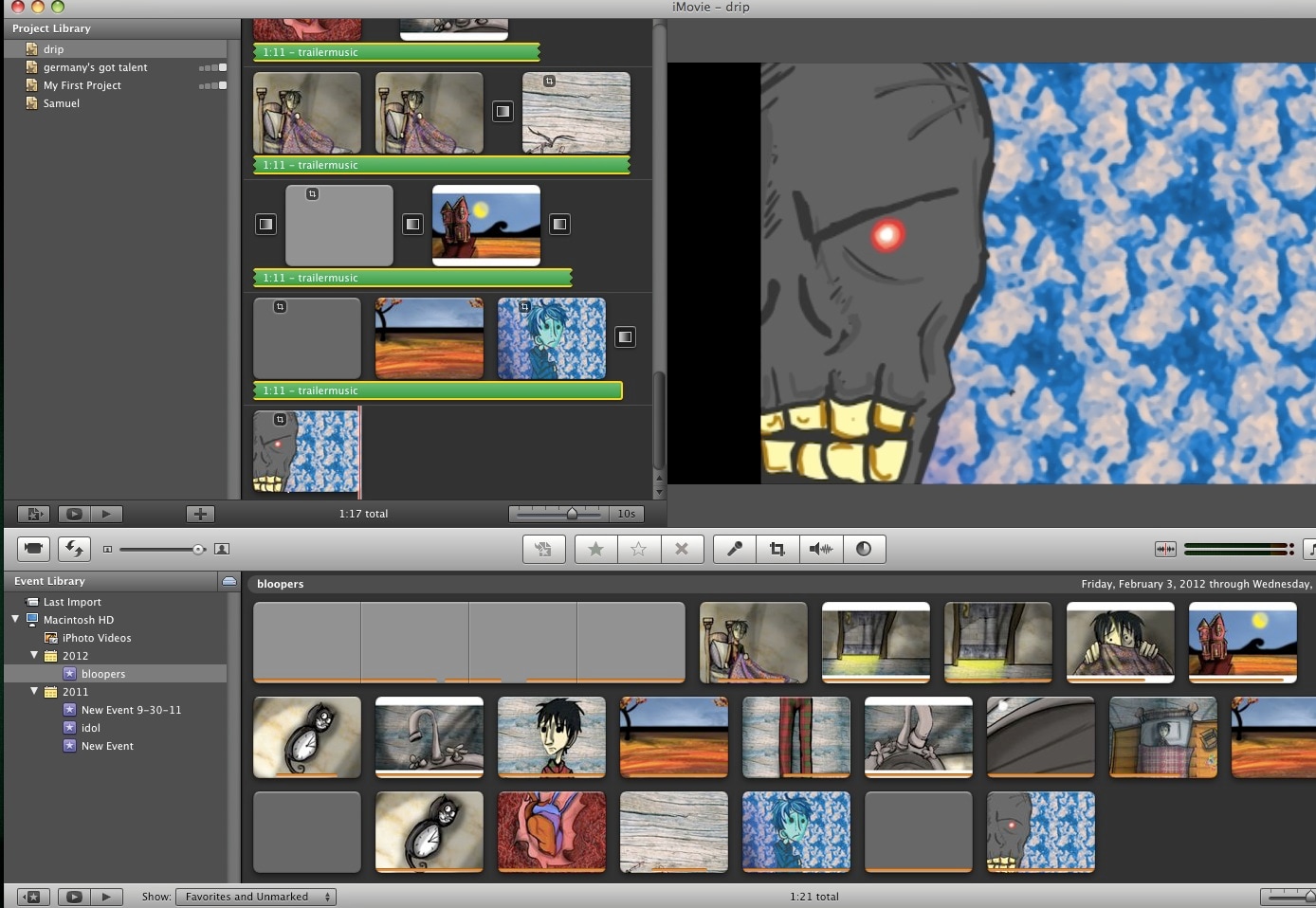 The value of a trailer in iMovie cannot be downplayed thus you will be obligated to have any problem associated with this feature solved with speed. It can result from a poor functioning operating system which you will have to re-install again in solving the issue. Other alternatives to that include coming up with a new user account or ensuring that all fonts have been activated where the problem can easily emanate.
---
#8. Annoying effects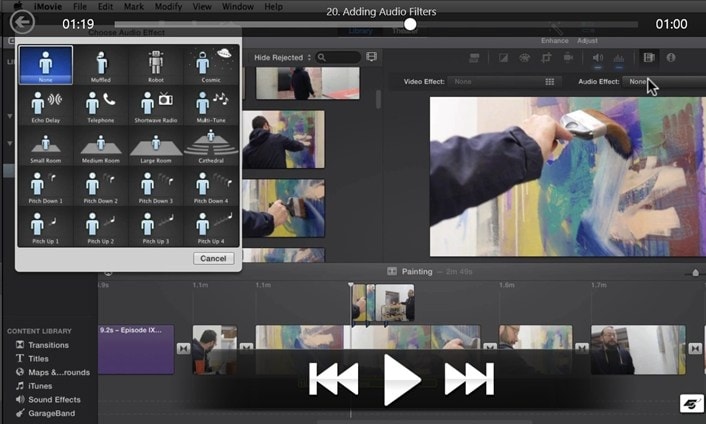 When you choose to use iMovie for editing your video, there are certain effects that you will want to use but the program ends up adding its own. That will be frustrating since it will be bringing up something that you never planned for. You can deactivate all the unwanted effects prior to importing your videos or images and they will be kept out of your project. The deactivation must be repeated every time you are importing a new video otherwise you will end up having annoying effects added behind your back.
#9. Bad results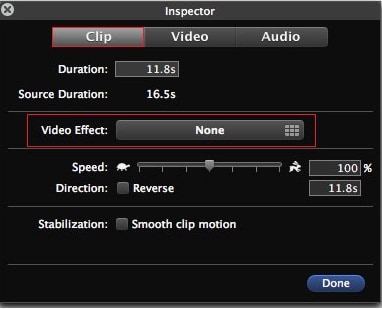 Unexpectedly, iMovie can decide to deliver poor results out of your projections. That is a common problem that many iMovie users complain about especially when exporting videos. You can have images turning out to be bigger or smaller than expected and that affects the general quality. You can determine the right size of the final video or images through adjusting the settings appropriately just before you begin exporting.
#10. Poor title placement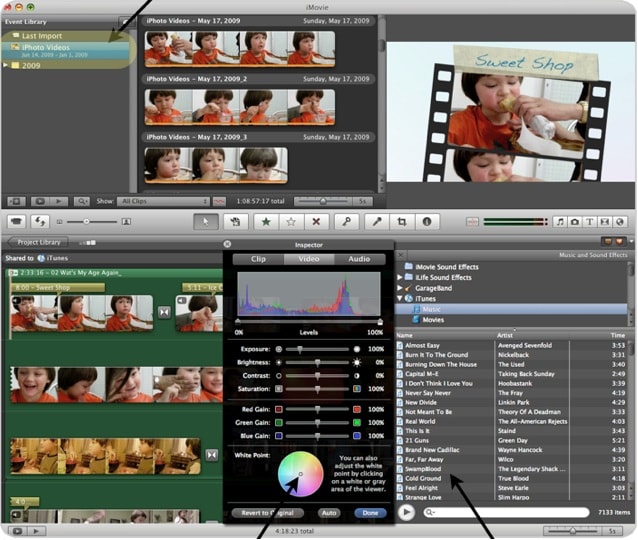 Title and subtitle are some of the transitions that iMovie is capable of adding but they can sometimes turn out to be the opposite of your expectations. The background might appear to be serrated and this will call for some repositioning. If you were placing the titles over artificial objects then revert to natural ones which will help solve the problem of poor title placing. Also, you can blur the images before importing in line with where to place the titles.
---
#11. Ineffectual direct trimming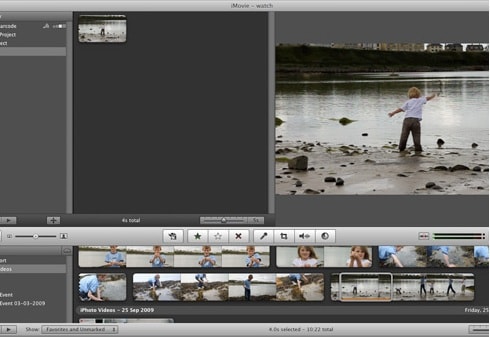 Direct trimming feature is one of the key things that make the program to stand out from the rest easily. It helps to change the length of a video clip by just dragging left or right but that will not be possible if the feature is not functioning well. That is a problem that users of iMovie experience many times but there is always a solution at hand. You will notice that the cursor remains constant without moving to hinder direct trimming. Look at the "view menu" and turn off the "show clip volume levels" to solve the issue. Some of these problems are very simple to deal with but their consequences are very hard-biting.
---
#12. Effects gone wrong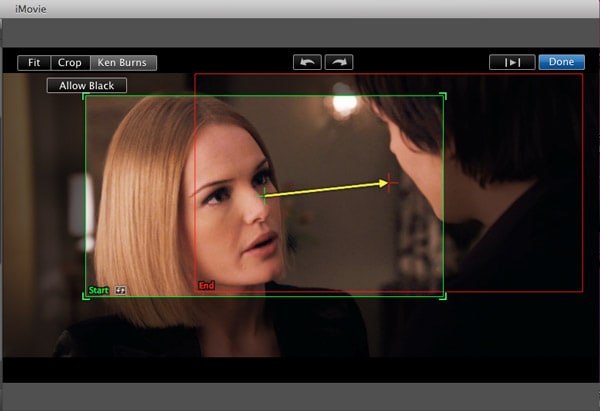 When you choose to add effects to a video in iMovie, you have all the good intentions of upgrading it to something that you can enjoy better. Unfortunately, not all effects take the required path and will end up tampering with the video quality as well as general appearance. For example, some effects go terribly wrong and end up changing the color of your clip. That problem is very common with iMovie but many people treat it to be weird. If that problem occurs, there is no other better solution than doing away with the offending effect. Just delete it by highlighting the clip and pressing the "delete" key on the keyboard. You can save those changes before closing down the project. When you re-open it, the effect should be working in the right way.