Music plays an important role in all video production, especially when you're planning to make an awesome or cinematic masterpiece. But how to select a proper background music for videos and add it into the video effectively?
This seems to be a headache, right?
Actually, there are lots of programs and applications can help you add background music to video on iPhone, Android or desktop computer. But for most people, where to download background music for YouTube, Vlog, etc. and pick up the most proper tool to help them finish the background music adding procedure have become a tough and time-consuming task.
In this article, you're going to see a library source to get all kinds of background audio, footage, and pictures, and the top 9 background music apps for iOS and Android to help you create an awesome video in the shortest time.
Tips:
Wanna make your video more engaging and unique? Try to spice it up with filters, animated titles, music, transitions. Still unsatisfied? You must be an enthusiastic video creator! Get ready to learn how to use the most popular video editing skills including motion tracking, audio ducking, and auto background removal with Filmora.
Part 1. Best Desktop Software to Add Background Music to Video - Filmora Video Editor
As for adding background music to videos using a desktop video editing software, I'd like to highly recommend you to use Filmora Video Editor for Windows (or Filmora Video Editor for Mac) as the best background music software. It is an easy-to-use video editor helping you to add music and audio tracks to video easily. You will have hundreds of built-in free audio tracks so that you can choose the one that fit your needs. And you can edit the music and customize it to fit your needs. Besides, you can have multiple useful video editing tools and apply diversified video effects to fit your theme.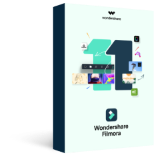 Best video editing software for beginner and semi-professional, that comes with powerful editing skills.
500+ free special video effects to customize and create an awesome movie by yourself.
1000+ standalone effects downloading resources to make videos in all kinds of styles.
Record voice in real-time: you can have you voices recorded in realtime and instantly add them to the video files.
Save/Export video: At the end all of editing, Filmora gives you multiple options to keep the video or even share it.
Step-by-Step Guide on Adding Background Music to Video With Filmora
Step 1. Import video and audio into Filmora
Open Filmora and import the video and background music (if there's any) into Filmora.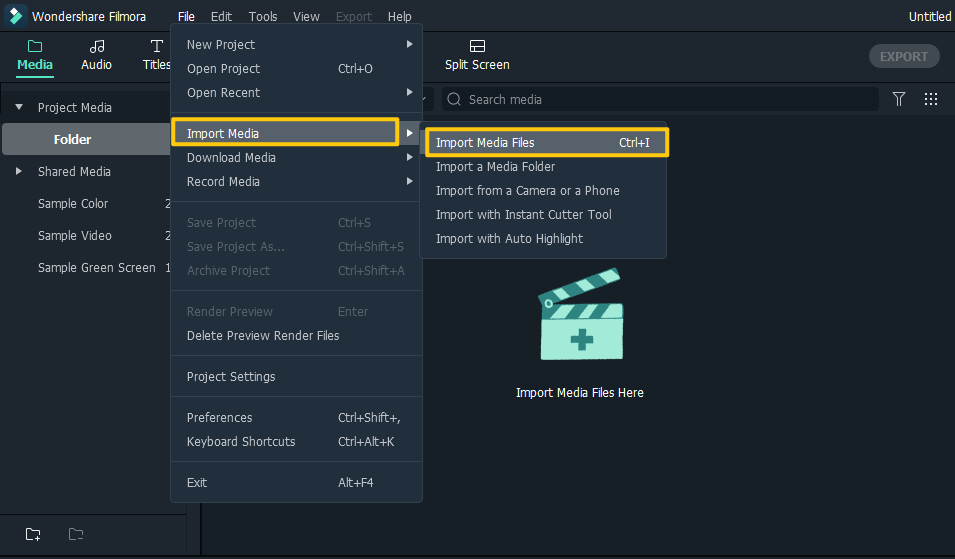 Step 2. Drag and drop the video to the timeline.
Then, drag and drop the target video to the timeline, you can preview the video in the preview window on the upper right.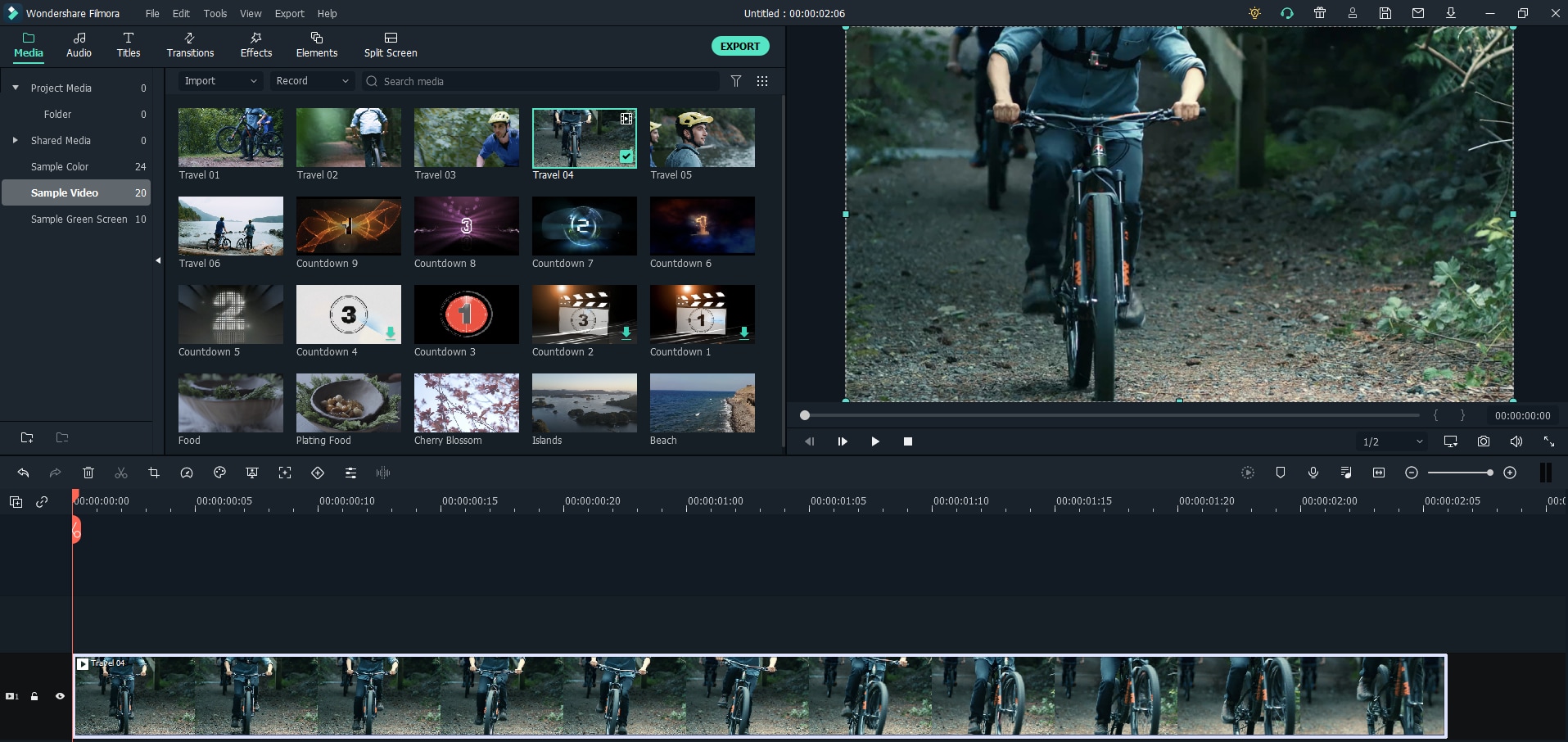 Step 3. Add background music to video
The last step is to drag and drop the background music you choose, either from your import or from the audio library (there're are hundreds of music for your choose of different styles).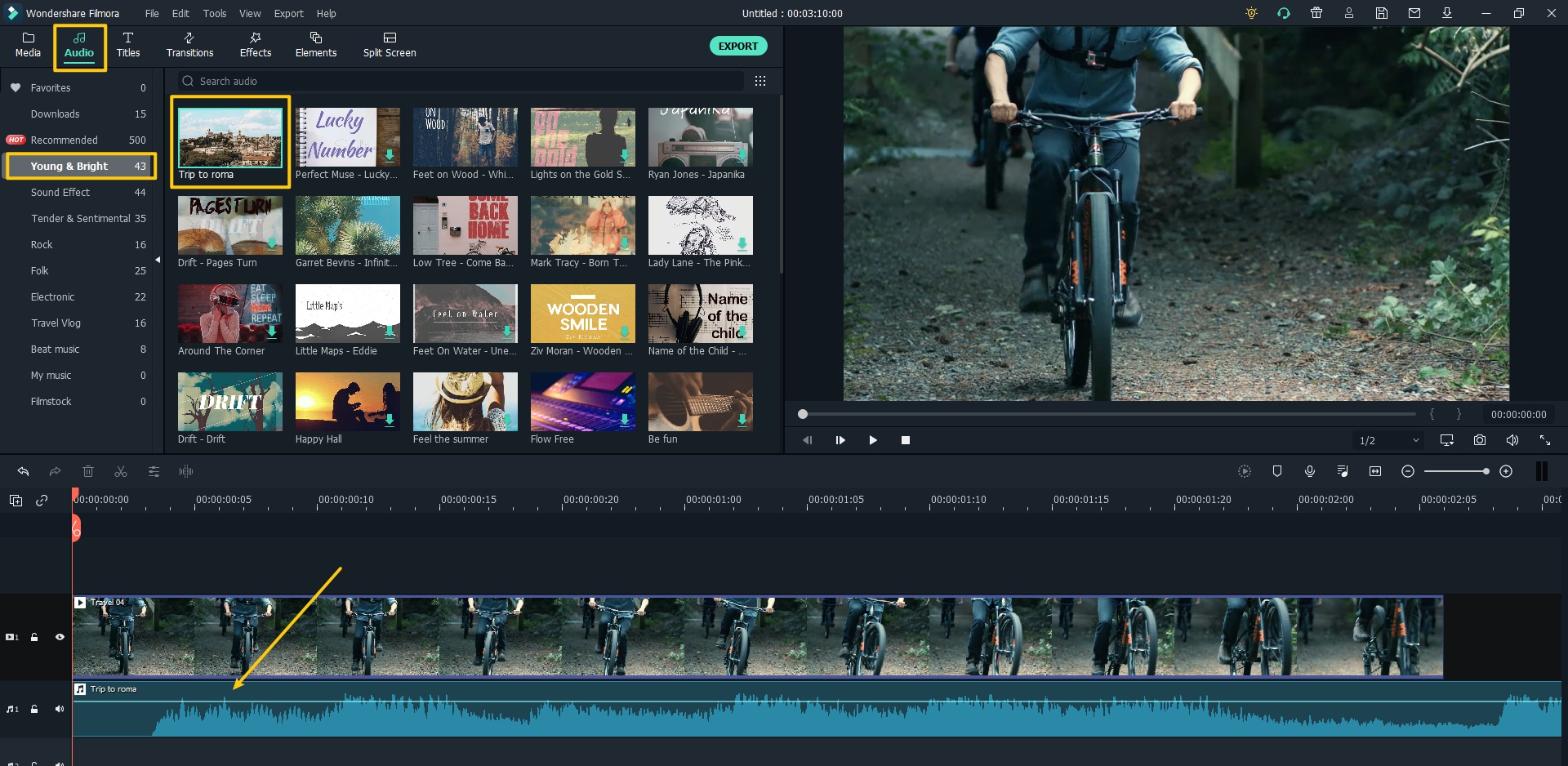 ---
Part 2: Top 9 Best Background Music Apps for iOS and Android Devices
#1. FilmoraGo for iOS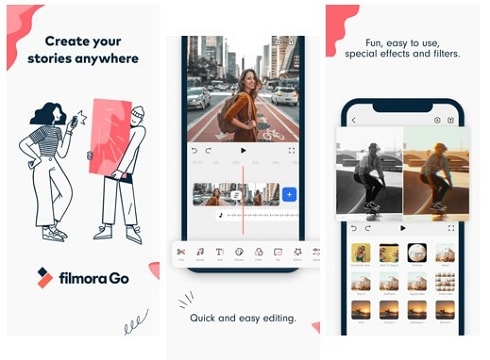 As a powerful video editing app, FilmoraGo is able to edit music for your video. It allows you to add multiple audio tracks, add background music and sound effects to cideo, split, paste or remove audio, etc. Moreover, you can use it to record voice and make your own background music. And you can directly share your video on YouTube, Facebook or Instagram.
---
#2. Video Star for iOS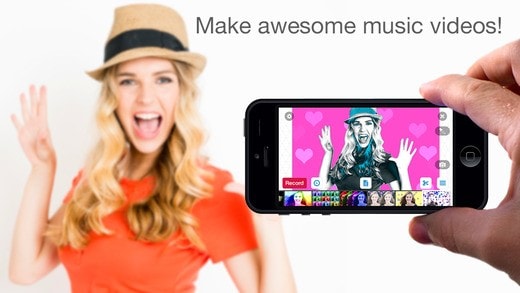 Video Star is an easy to understand background music app and you will not require any expertise to add the favorite background music to video on iPhone or iPad. It has every tool that you will need and allows the user to select music from a personal library. All songs are available for free and offer in-app purchases to ensure you get all the effects that you need with ease.
---
#3. Magisto for iOS and Android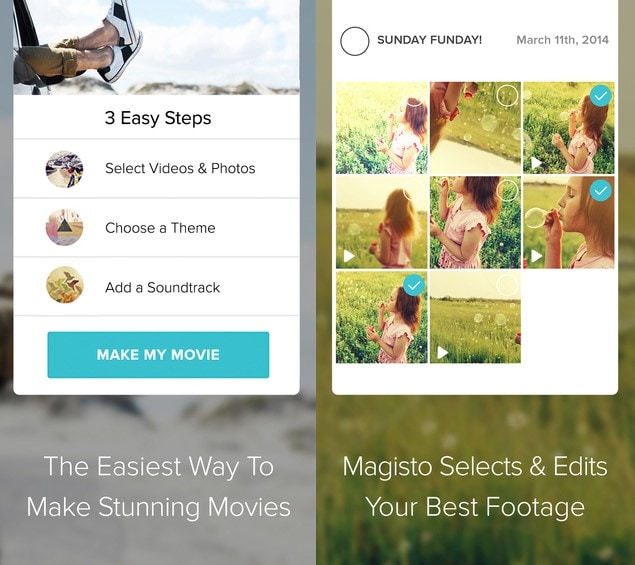 Many of the background music apps in the market demand one to have advanced video editing skills before adding background music to a video. Fortunately, Magisto is an exception and will be the ideal choice for a rookie who is new to these things. It can add the background music on Android and iPhone before and after you have edited the video while its key feature is limitless storage space, downloads as well as making of long movies.
---
#4. VivaVideo for iOS & Android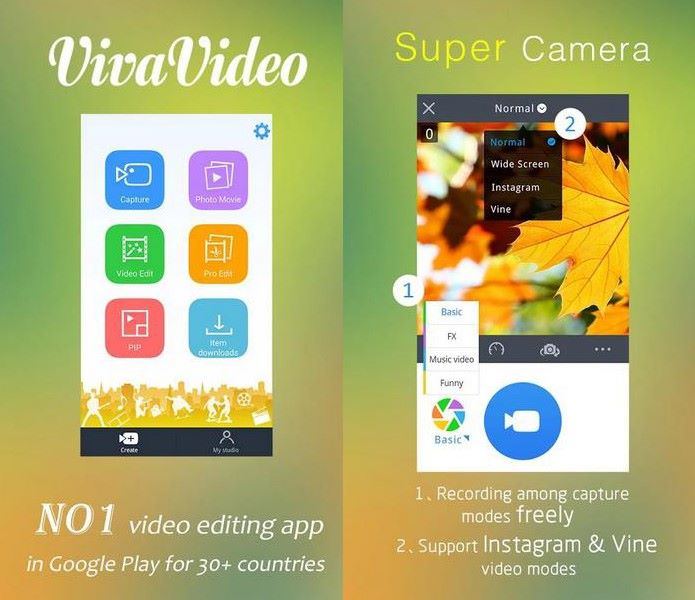 VivaVideo is an inclusive app because it has a videocam to enable you shoots a video and then add background music to video on Android or iPhone. The music will give you enough value once you come up with slideshows which is easy realizing with VivaVideo. Works for both iOS and Android to add background music, which means its compatibility is unquestionable.
---
#5. iMovie for iOS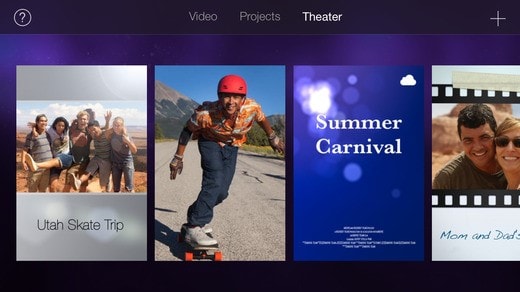 iMovie background music app is manufactured by Apple and will be a good choice for adding background music to your video on iOS as well as Android devices. It is a very powerful app and has very few limitations to add background music to video in iMovie (iMovie 11 included) which include transferring the music files to a Mac platform for advanced editing. Mostly works with iOS devices.
---
#6. Replay for iOS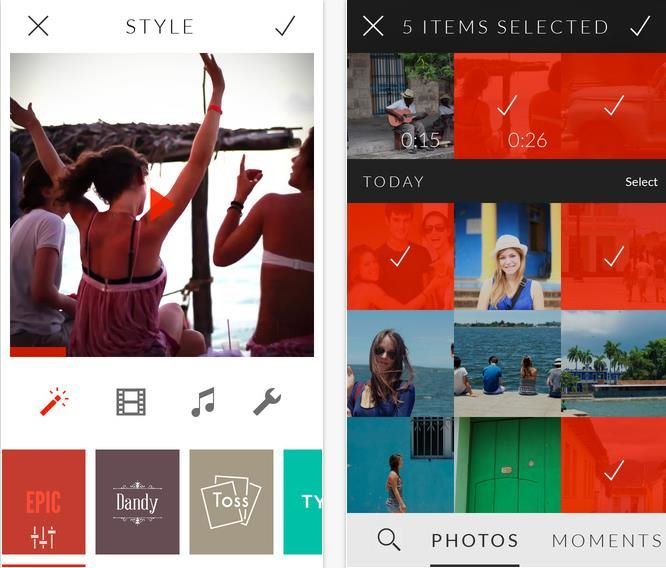 The main benefit offered by Replay is in-app purchases which make it possible to get rid of effects, filters and watermarks when adding background music on iPhone. It will all depend on your personal preference but it is among the top ten apps for especially iOS. It synchronizes very well with Instagram and other social sites making it extremely easy to share the videos after adding the background music.
---
#7. MixBit for iOS and Android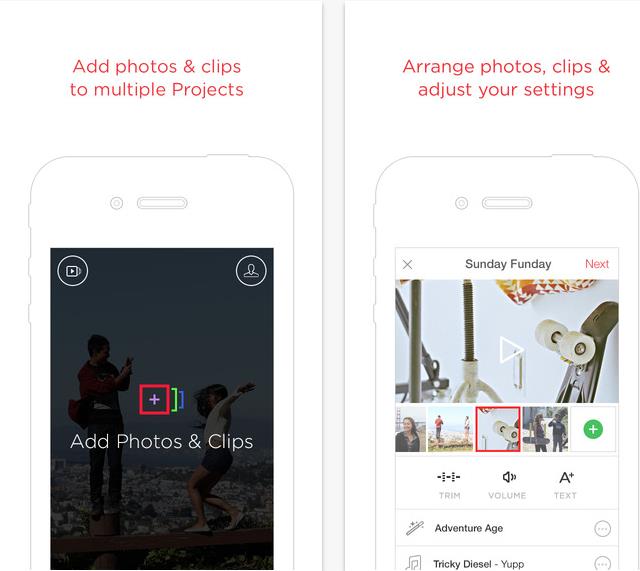 As the name sounds, MixBit background music app not only allows you to add background music to your videos on Android devices and iOS; it is also possible to mix multiple video clips without distorting the music. You will like it in case you are a deejay or aspiring to become one in future.
---
#8. Splice for iOS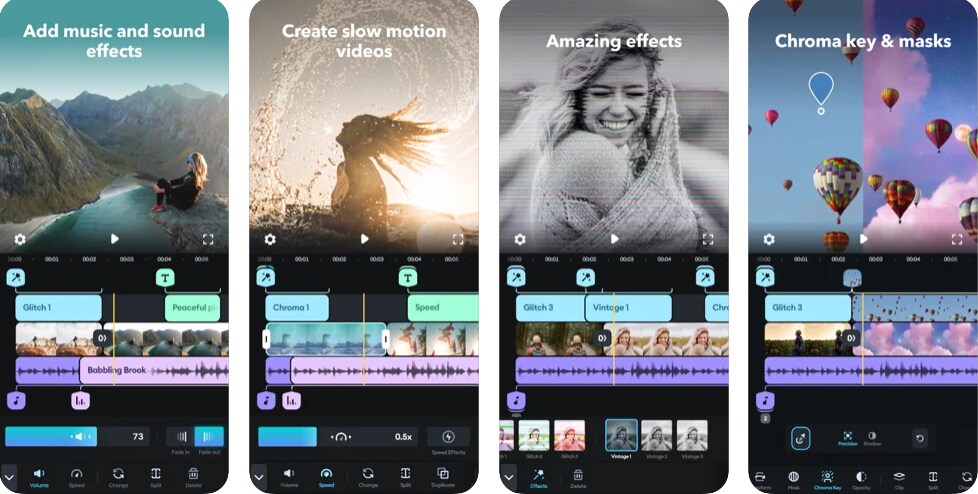 Splice has a timeline to ensure precision when adding background music to your video on iOS. You will have it simple when editing the video thus there is no way the video and music will overlap. They will play as expected which is its strongest point.
---
#9. VideoSound for iOS - Add Music to Instagram Video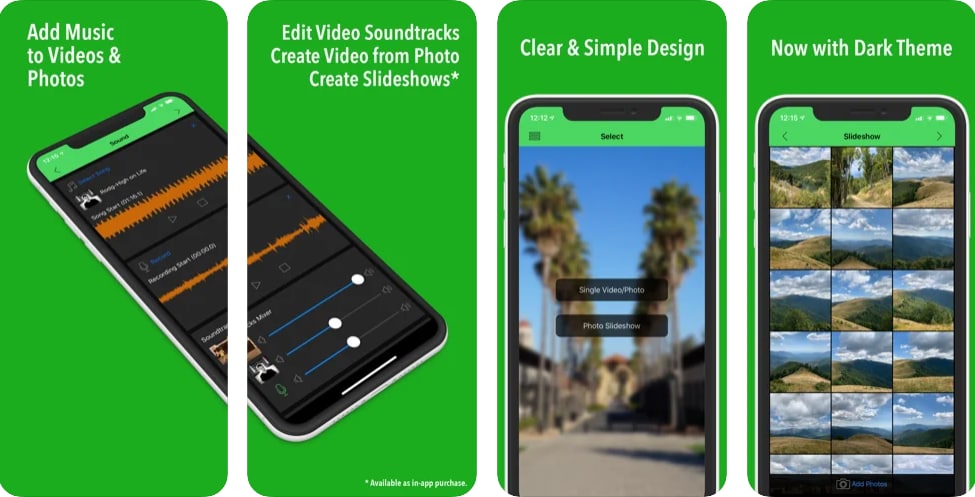 VideoSound is a background music app for iPhone and iPad designed to add background music to videos before sharing on Instagram, Vine and Facebook. With VideoSound, you can not only add music from iTunes to your videos (one at a time) but also attach a song to a single photo and create a photo with music. What's more, creating a photo slideshow with dozens of photos and music is also available.
---
Part 3: Where to Download Background Music for Free?
You can download music backgrounds in various sites, but before downloading the music, you need to consider some things as follows:
- Is it clean and how about the sound quality?
- Is the music format is suitable for your background music apps or software?
- Is it free or charge for fees?
Generally speaking, you'd better to download background music from a clean, resource-rich, update regularly and high-fidelity sound quality site if you wish to ensure all things will be safe on your mobile phone and computer.
Thus, here I'd like to show you a resource library called "Filmstock" to help you get unlimited audio, videos, and footages with 1 simple click. This site is 100% clean and high sound quality after downloads.
[Attention] Filmstock provides users with free and paid resources. You can download the right one according to your own needs.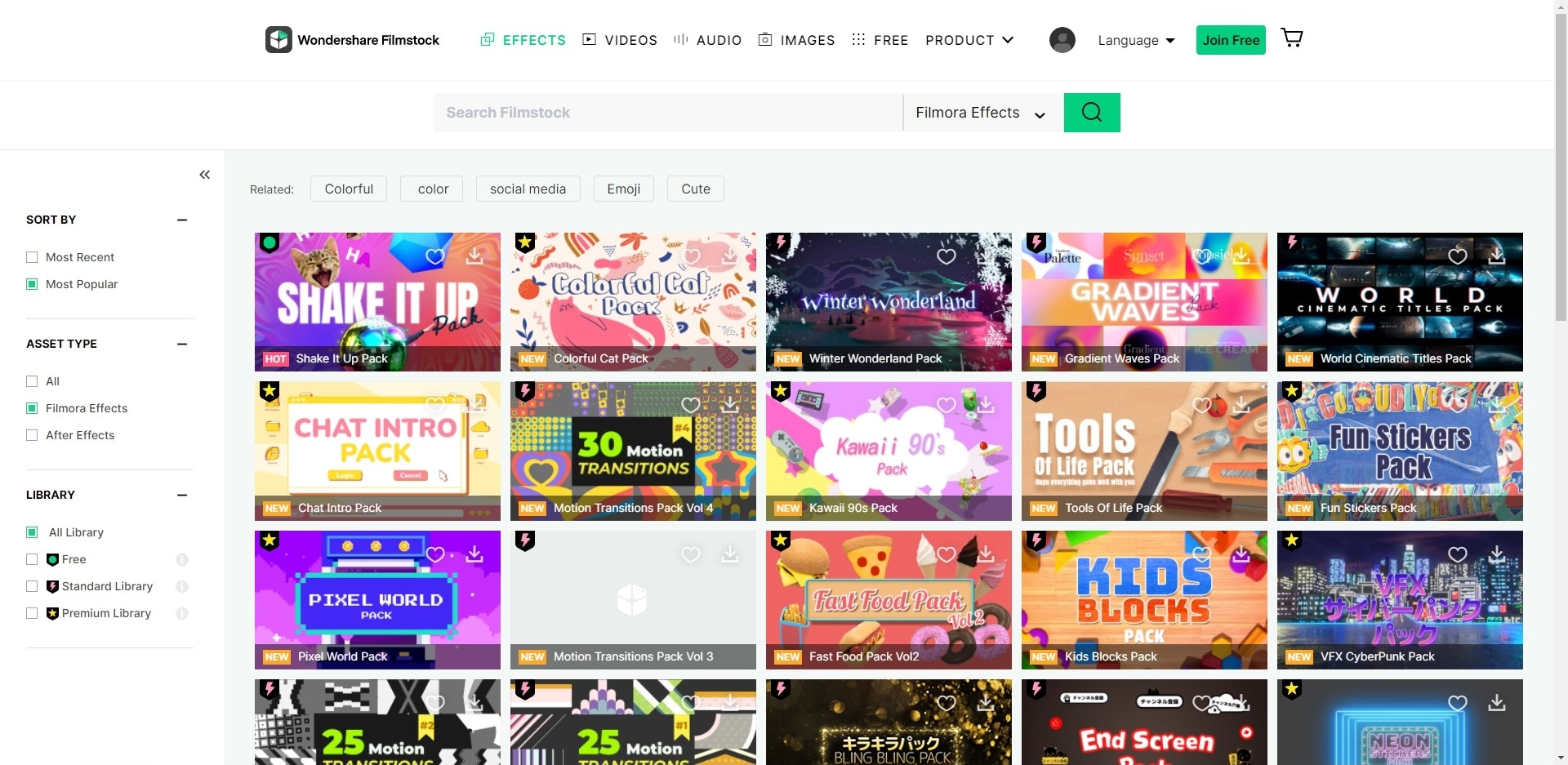 ---
Sum up:
All the above apps enable you to edit a video at anytime anywhere. Which of the above ten background music apps do you decide to choose? Just go download it and start your journey of creation. However, if you want more advanced editing features or more friendly user interface, you really should try Filmora for free, which will be your best helper for video & audio editing!
If you're interested in Filmora and prepared to use it in your video creating, check the clip below to learn more about it!