There might be times you need to speed up or slow down video that you shoot on iPhone, Android, or other devices. However, there are limitless app allows you to manipulate the speed of videos on iPhone and Android.
Don't be upset! This post will help you out of this trouble.
Today, I have picked up 10 best apps to help you speed up or slow down videos on iPhone or Android devices. You can read on and pick up the best app to make a fast motion video or create a slow-motion video.
In addition to the video slow down or speed up apps, I also take a desktop tool called "Filmora Video Editor" for your reference. It works as the most professional video editing software for beginners and semi-professionals and can create a fast motion or slow-motion video in the shortest time.
Part 1: Filmora Video Editor - Speed Up/Slow Down Video at Ease
Filmora Video Editor for Windows (or Filmora Video Editor for Mac) is the most popular desktop app to speed up or slow down videos. It can help users create professional-looking videos and allow users to speed up or slow down videos on Mac (10.14 macOS Mojave included) and Windows (Windows 10 included) according to their preferences. Besides, there are over 500 effects available for users to create standout videos: filters, overlays, transitions, titles, and motion graphics. Most important of all, it's easy to learn and easy to use. In less than 5 minutes, you'll know how to use it.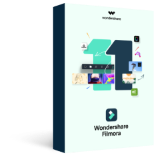 Best video editing software for beginner and semi-professional, that comes with powerful editing skills like trimming, splitting, rotating, editing, etc.
Advanced video effects like green screen, PIP, audio mixer, etc. can also be found and applied to your video within few clicks.
500+ free special video effects to customize and create an awesome movie by yourself.
1000+ standalone effects downloading resources to make videos in all kinds of styles.
Export videos to Chromebooks compatible format with 1 simple click.
Two Simple and Fast Methods to Speed Up/Slow Down Video Using Filmora Video Editor
Method 1. Using "Action Cam Tool" Mode
Step 1: Download and Install Filmora Video Editor
First, download and install the Video Editor on your computer. Launch it and choose "Action Cam Tool" mode from the main windows, directly import the video you want to speed it up or slow it down.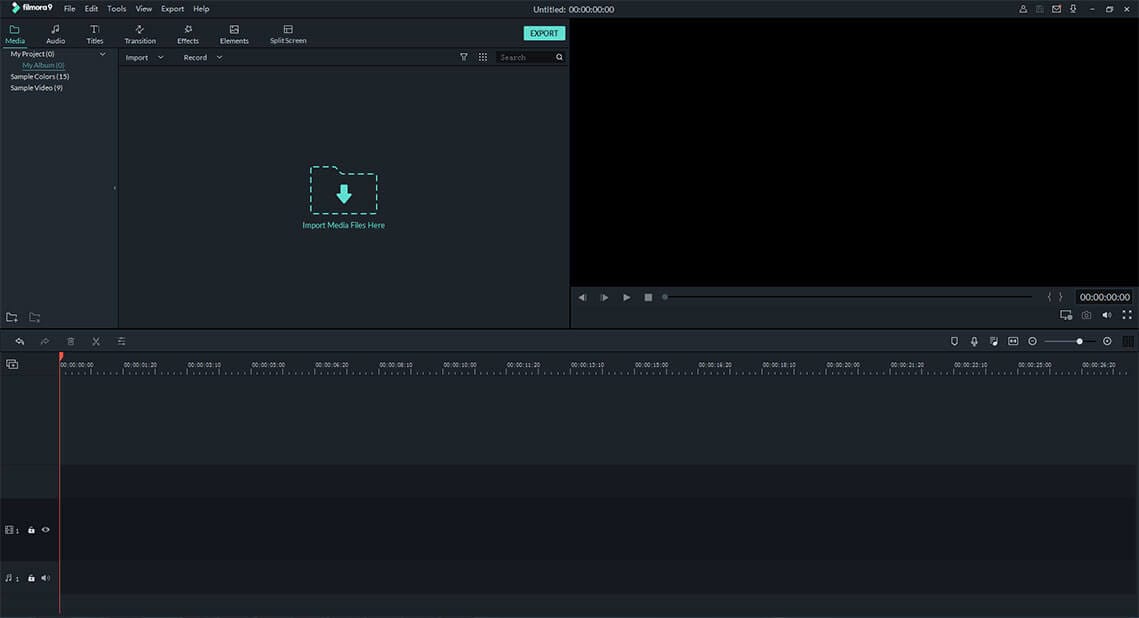 Step 2: Add Speed Effect in Video
Click the "Speed" tab from the left column; you will find the "Add Marker" button on the new menu. Click on it to add the video clip selection box on the timeline. Drag the cursor to choose a range of the video to speed up or slow down. After the selection, you need to check the "Speed" option to change your video clip's speed. At last, you can export the edited video in one click.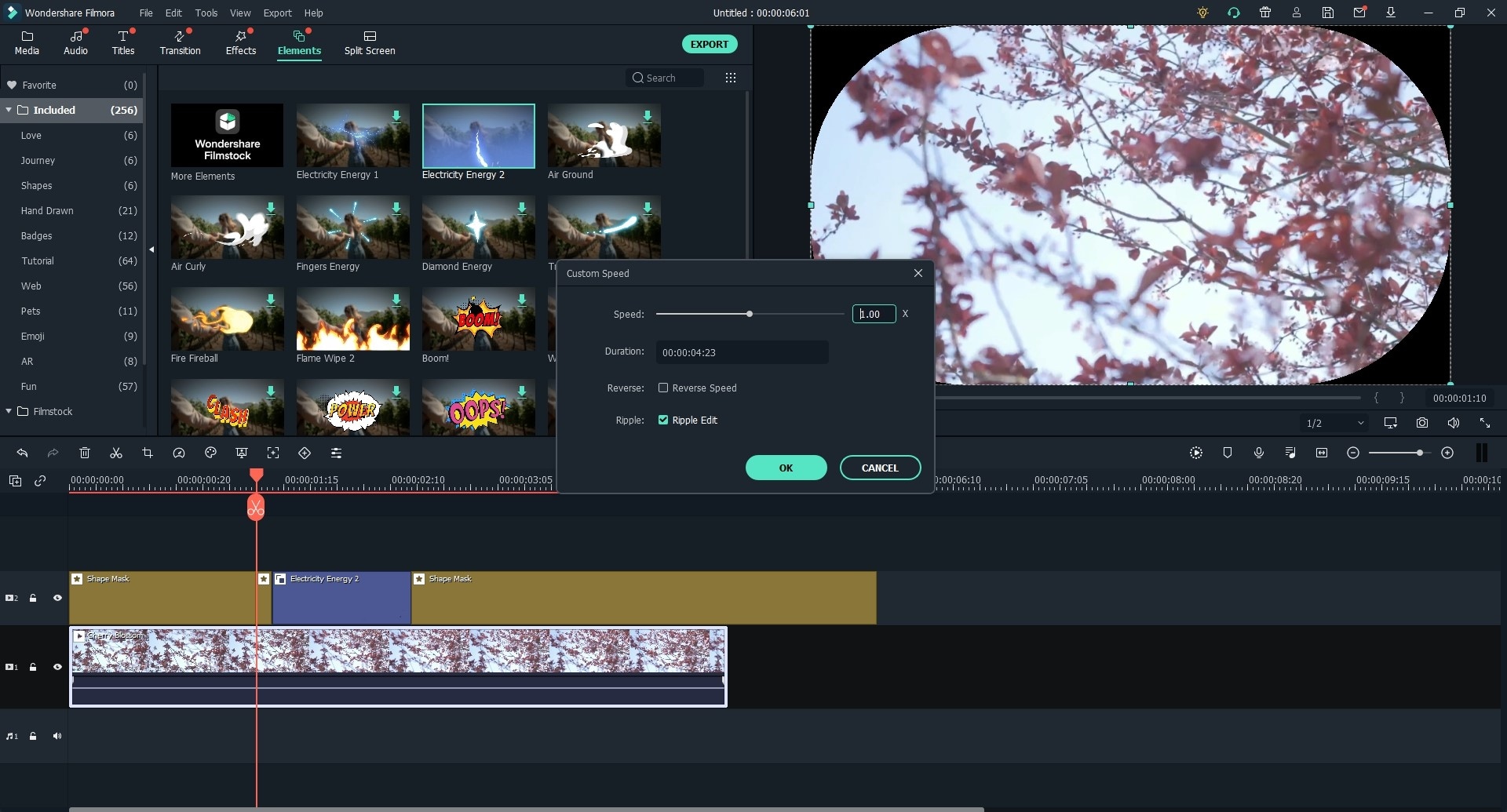 Method 2. Using "FULL FEATURE MODE"
Step 1. Import Your Video
After the installation, click on "FULL FEATURE MODE" from the main windows. Drag and drop the video to the timeline where you'll speed it up or slow it down.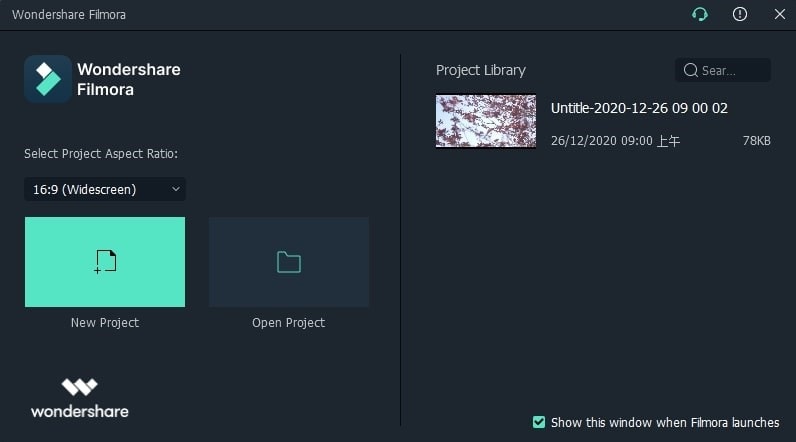 Step 2: Speed Up Video / Slow Down Video
Double-click the video in the timeline to get the edit menu window. From there, slide the cursor in the Speed area to adjust the speed of the video. In this way, you can easily change the full speed rate by directly setting the speed numbers.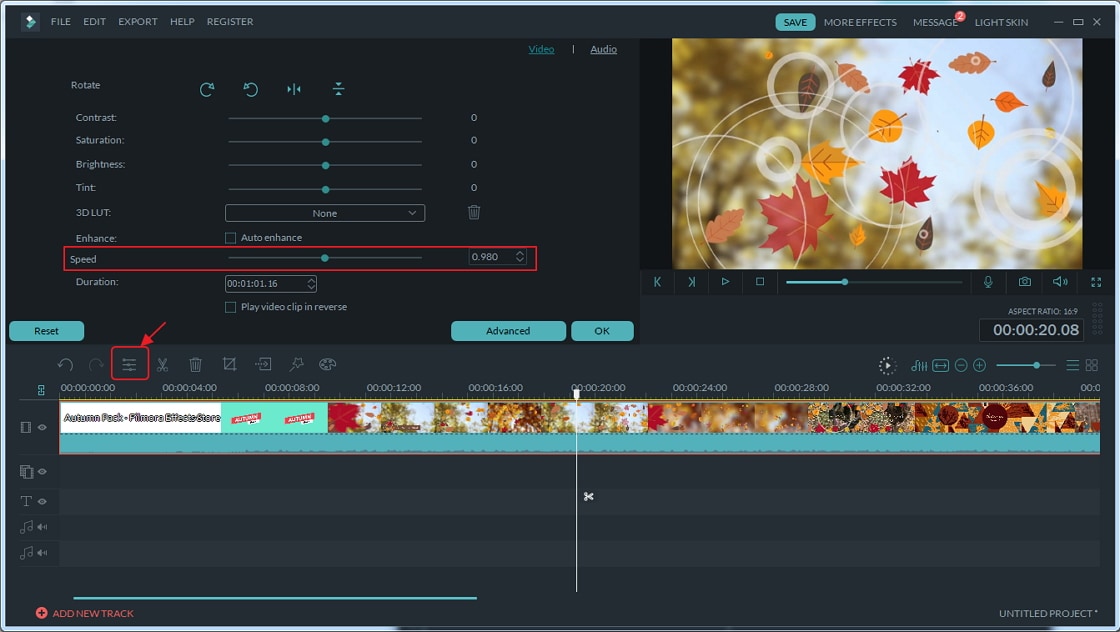 Step 3: Export the Video
Click the play button in the preview window to preview the change. When it is OK, click "Export" to save the video to your computer or share it on YouTube, Facebook, or Vimeo from Filmora.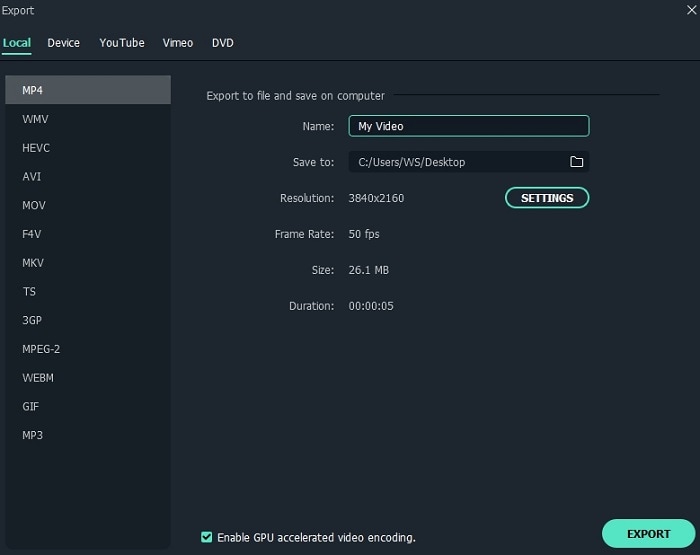 Want to learn more tips about how to perform Filmora Video Editor? You can find all kinds of tutorials and topic articles in our resource center, including advanced editing; to split a video; color correct video, etc.
---
Part 2: Top 5 Video Speed up Apps for iPhone or iPad [Free & Paid]
#1. FilmoraGo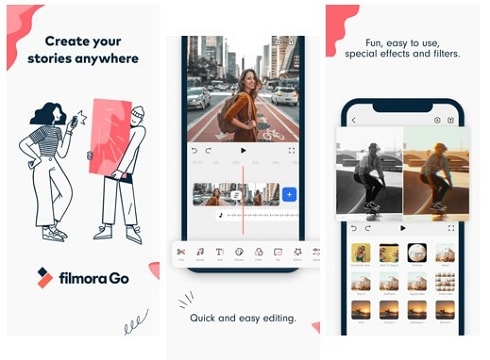 FilmoraGo is an easy-to-use video editing app. It can help you quickly speed up videos or make slow-motion videos and directly share them on Facebook, Instagram, or YouTube with an intuitive interface and powerful editing functions. In addition to changing the video's speed, you can also use it to add text effects, stickers effects, music effects, PIP effects, etc. to your video.
Features:
- It has both basic and advanced editing functions, including split, cut, and rotate video, control video speed, reverse video, PIP, and more.
- You can easily edit and add music, text, stickers to videos.
- It allows for making videos/photos in the canvas and blurting the background or changing the background color.
Price: Free with Offers In-App Purchases
---
#2: Perfect Video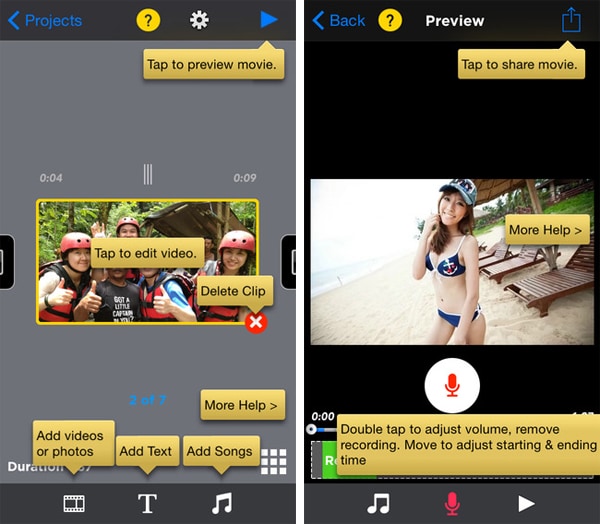 The multiple features come with make Perfect Video useful for speeding up the video on iOS. You will be able to change your video's orientation, add sound effects, background music, and transitions. It is effortless to use for slowing or speeding videos.
Pros: Availability of many editing functionalities make it easy and enjoyable for any user.
Cons: Know that you will pay heavily in features limitations for the failure to get this app at a fee.
Price: Free
---
#3: SloPro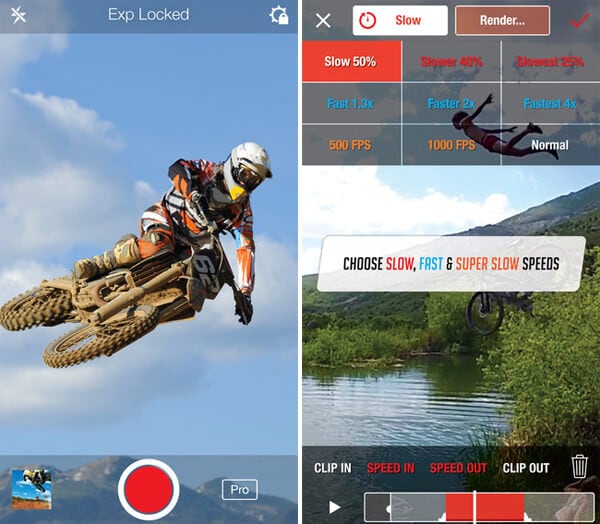 SloPro video speeds up app has a complex editing system that you will use in coming up with the best slow-motion effects. After that, share the edited video on different sites like Facebook and YouTube. The final product will be a true masterpiece.
Pros: Your video will be freed of annoying advertisements and allows for batch downloading.
Cons: You might experience limitations on the level of editing that you will perform on your video.
Price: $9.99
---
#4: Givit Video Editor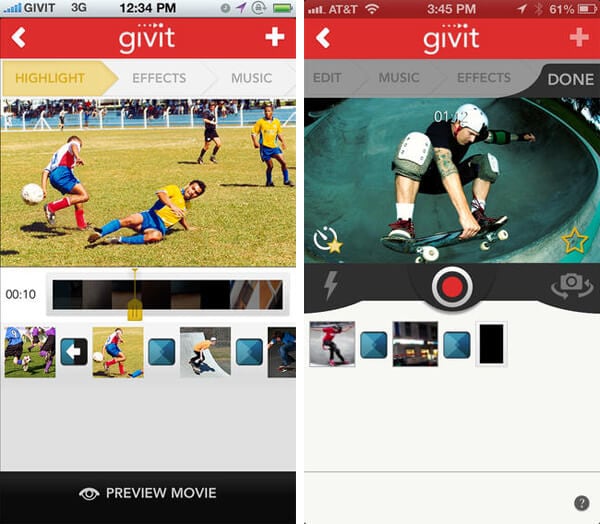 Givit Video Editor is another video speed up the app to use for iOS in speeding up a video file. It will offer the easiest way to create a great video since it comes with no limitations for its features. Givit Video Editor will give you the freedom to edit your video right on the camera roll and save right there.
Pros: You will not pay anything for the filters, while saving videos to the camera roll is easy.
Cons: Some key features are missing, like uploading files to online sites and social feeds.
Price: Free
---
#5: TiltShift Video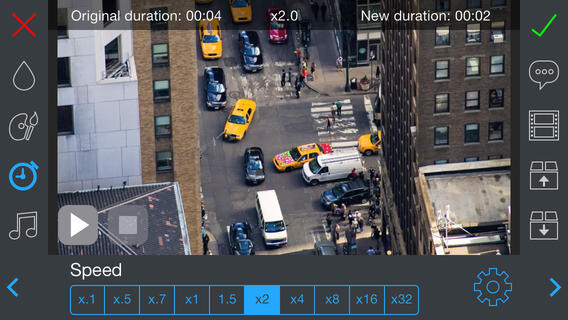 TiltShift Video can change the speed of a video and stimulate time-lapse or slow motion. Either way, you will gain some ground when using TiltShift Video with iOS.
Pros: It is easy to load videos right from the camera and share online sites like Facebook.
Cons: The interface is not as professional as you might wish, thus will demand to polish.
Price: Free
---
Part 3: 5 Best Video Speeds up Apps for Android [Free & Paid]
#1: KineMaster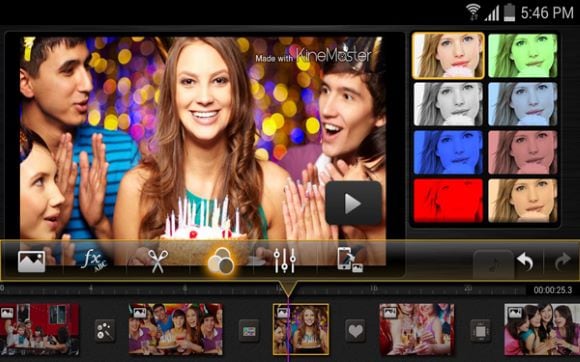 KineMaster is a professional video editor that you can use with your Android device to speed up a video. It will offer you some compelling editing results because it is a highly advanced app featuring a multi-track timeline for easy editing.
Pros: The interface is stylish and intuitive, making it the best to use for editing.
Cons: Its price range might not be the right value in return for what it offers you.
Price: $0.99 - $39.99 per item
---
#2: Hyper Timelapse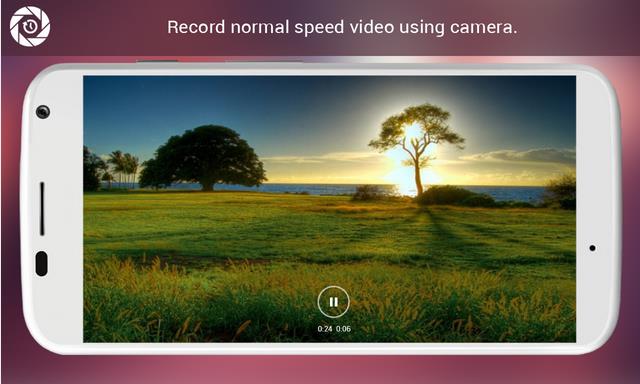 The notable features for Hyper Timelapse are the ability to record with a camera under average speeds, easy sharing of video on different sites, and professionally designed interface for better usability. You will find it useful for any Android device.
Pros: It is an easy-to-use app that will make your video editing enjoyable.
Cons: Because it is offered for free, be prepared not to enjoy your best because some features will be missing out.
Price: Free
---
#3: Lapse It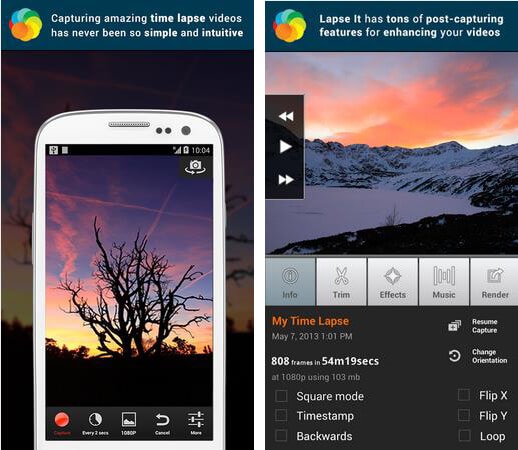 Lapse It has completely all features that you will need to edit your video. Stop motion is the top feature allowing you to speed up the video as per your requirements. If you choose to use the free version, be ready for some limitations on features. It will always work for any Android device.
Pros: It is effortless to use because of the intuitive interface, while its functionality is fantastic.
Cons: There is always a blind spot that appears hidden when recording but will still show up in playback.
Price: $1.99
---
#4: Magisto Video Editor & Maker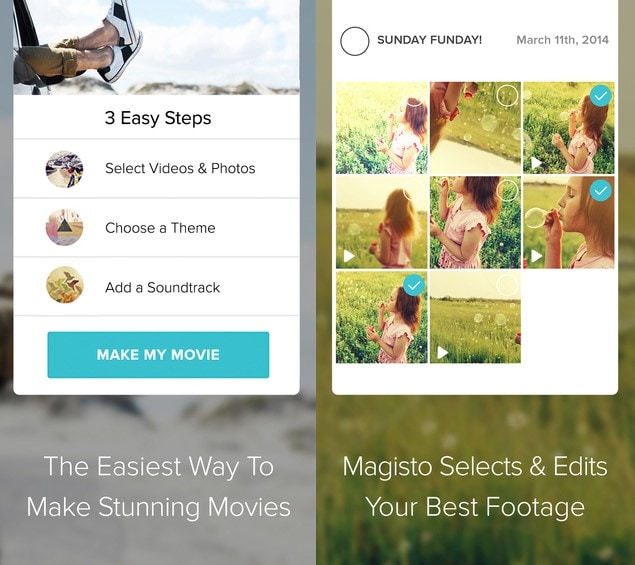 Magisto Video Editor & Maker has truly magical features that an Android device will require to speed up Android devices' video. Within 15 seconds, you will be able to edit and share the video, which will be a big surprise.
Pros: It has ease of use to deliver beautiful results.
Cons: This app does not offer the total user control over its functioning, thus influencing results.
Price:$0.99 - $29.99 per item
---
#5: Trakax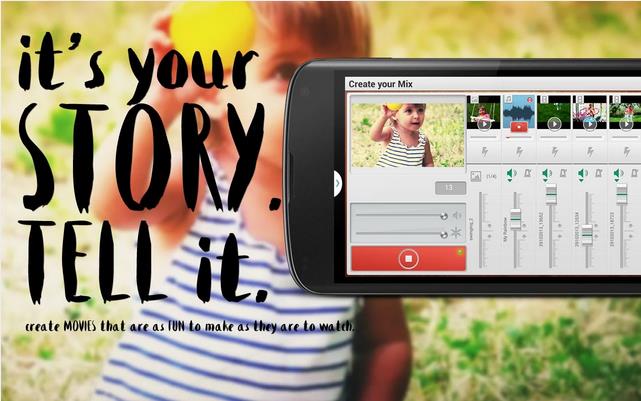 Apart from speeding up your video on Android, Trakax can help you add captions, texts, and themes. It is a beautiful app to use with your Android apps, and it will not frustrate.
Pros: You can learn how to use this app very quickly and delivers the expected results.
Cons: Its availability as a free version should get you thinking that something is amiss. You will not enjoy all features.
Price: Free
---
Final Thought
Filmora Video Editor vs. apps to speed up videos, which one are you ready to try first?
These programs are designed for different target customers, and not all apps are free to use.
Compare to desktop application, the mobile app for iPhone or Android allows you to edit videos on your phone anytime, anywhere and upload them to social networking sites in time. But correspondingly, their functions are also simpler and more basic. These mobile apps will be more suitable for making some simple small videos. If that's what you need, FilmoraGo can satisfy you well.
But if you're looking for a more robust and professional tool to speed up, slow down, or even stabilize, split, edit a video, Filmora Video Editor could be the best option for you.