When recording videos on mobile, it sometimes happens that the video is recorded sideways. This is often because the motion sensor of the smartphone, tablet or camera app does not always correctly detect the orientation in which you are holding the device while filming. Thus, when you get a video is recorded in wrong side, you might be wondering as following:
- How do you flip a video on an iPhone?
- What app allows you to flip videos?
- ...
Obviously, flipping a video on iPhone or Android device, you need a simple-to-use flip video apps as your assistant. In this article, you'll get 10 different video rotating apps for iPhone or Android. You can compare them and decide which one is better according to your own needs.
5 Free Flip Video Apps to Rotate Video on iPhone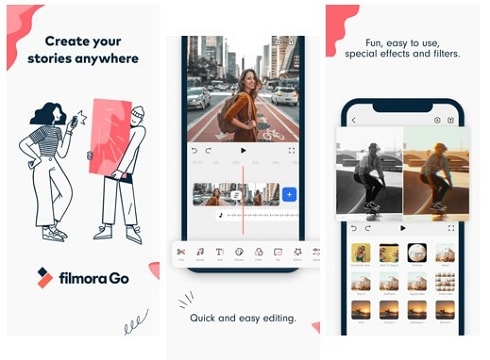 FilmoraGo provides all the tools you need to edit your videos like a pro. In addition to rotating your videos, you can add music, filters, overlays, transitions, text and more to create an amazing video on your iPhone.
FilmoraGo's advanced video editing tools are all free to use. Anyone looking for an easy-to-use, feature-rich video editor on iPhone should get this app.
---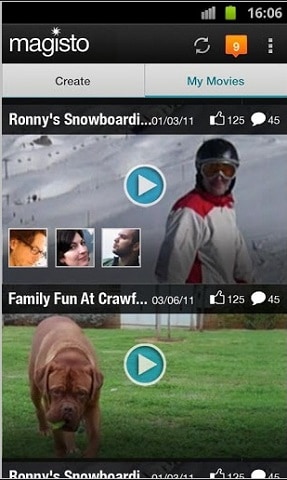 Magisto is a good choice for beginners as it doesn't require a lot of video editing skills. In addition to rotating videos, the app offers you tools to change and customize audio and video after recording.
Although the app is free, access to many of the better tools and features requires users to make in-app purchases including a premium subscription.
---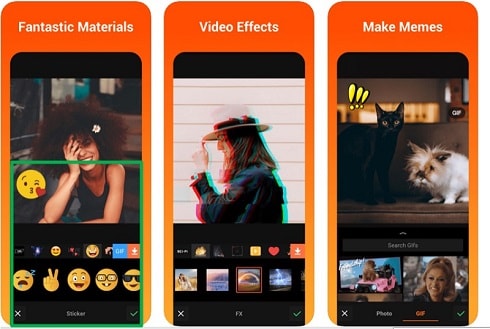 VivaVideo can not only flip videos but also comes with a camera that allows you to record other videos in landscape mode. Using the app users can record videos in as time-lapse or slow motion, perform basic edits and add some filters and special effects to short videos. One of the main drawbacks of this app is that it adds a watermark to edited videos.
---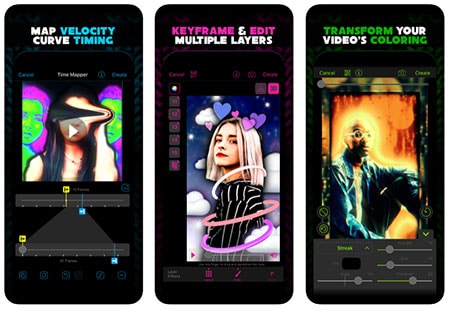 Video star is a decent video editing app that helps users flip videos. It is easy to use and does not require advanced video editing skills. It offers basic tools for editing and enhancing videos. On it, you can reverse clips, make slow-motion videos and add music and filters.
Access to many of the better-quality effects and filters require you to make an in-app purchase.
---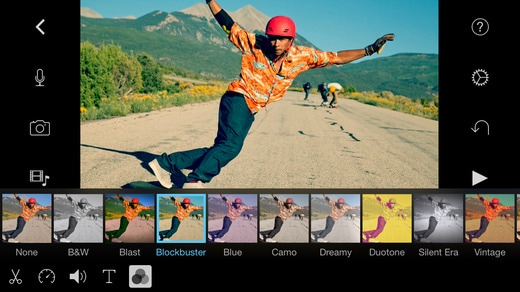 iMovie is Apple's own video editing app, available to anyone with an iPhone or iPad. It is a capable movie editor that allows users to rotate videos. While it can perform most of the functions its desktop counterpart can do, being a mobile app, it has significant limitations.
---
Top 4 Flip Video Apps to Flip Video on Android
#1: InShot - Free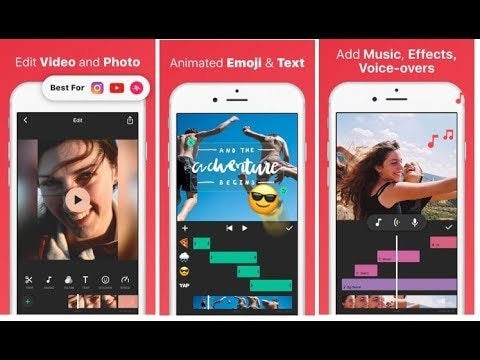 Inshot is an easy-to-use video and photo editing app for Android. It provides tools that enable users to rotate vertical videos. Users can also edit their videos by cropping, trimming, adding music, filters, and text.
Although it is free to use, this app has annoying ads that can only be removed by making a paid subscription to premium membership.
---
#2: Adobe Premiere Rush - Free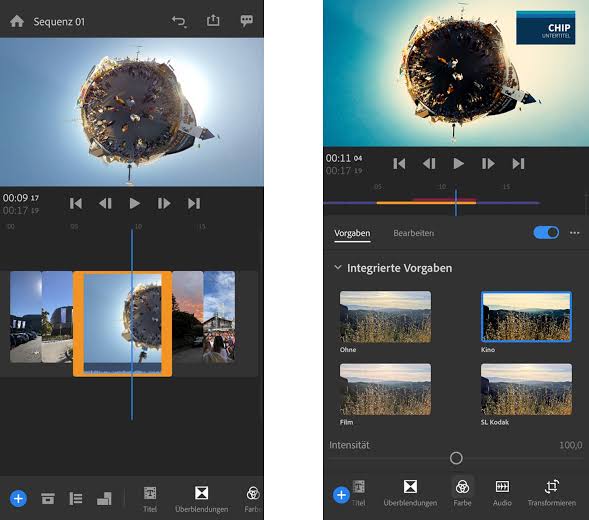 Adobe Premiere Rush is a new app that you can use to flip videos. It is designed to help users with an Adobe ID to edit videos and images faster with better quality results. It offers advanced tools to edit and enhance both photos and videos.
As with other Adobe software, it is not suited for beginners and requires some technical knowledge to get the most out of the app. The mobile app is also significantly limited compared to its desktop version.
---
#3: PowerDirector - Free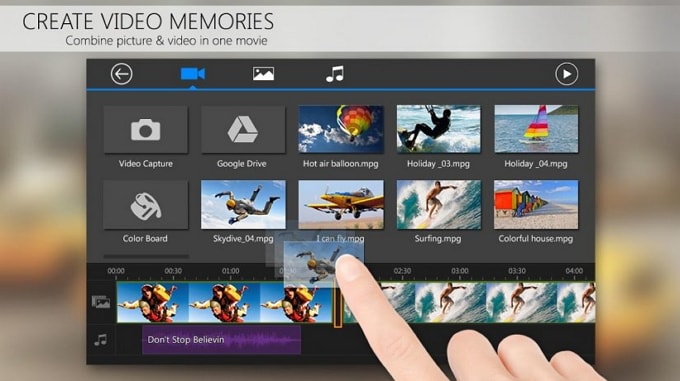 This app offers good functionality to help rotate a vertical video. On the app, users can import and edit their videos by adding filters, overlays, transitions, special effects, music, and text.
Although free to use, this app features annoying ads that can only be removed by upgrading to a paid subscription. Some features are also only available after paying for premium membership which is costly compared to other apps on this list.
---
#4: Quik - Free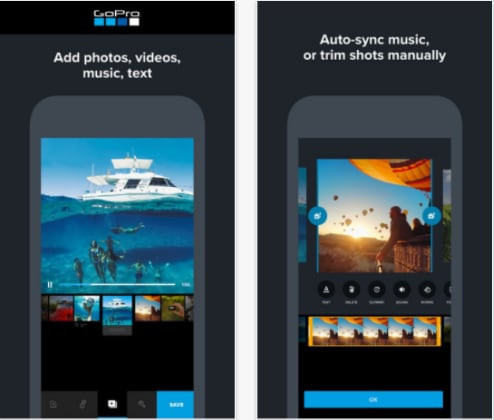 Quik is a simple video editing app from Go Pro that allows you to flip videos. It provides quick access to video editing as it can be used without registration. You can use its basic tools to trim videos, change playback speed, and add overlays and music.
Quik only accepts videos shorter than 60 seconds so it is not suitable if you have longer videos.
---
Comparison and Conclusion
Rotating video is not a tough task for almost all video edting apps on the market. You can download and flip it on iPhone or Android freely.
However,
if you'd like to make more further editings on your target video, then you'd better to make a full comparison between these flip video apps and finally pick up one that can satisfy all your needs.
And since the video editing apps always have limited functions, so I'd like to recommend a full-functional video edting software for your reference. This program named "Filmora Video Editor", and it provides users with basic and advanced editing tools, effects, etc. as following: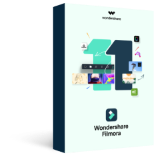 Flip, trim, crop and zoom, split, cut, merge, edit, etc. a video with built-in editing tools easily;
Add personalized titles, video intro/outro, transitions, filters, etc. to enhance your video performance;
Unlimited special effects like boom, sport, travel, etc. from Filmstock can fully compatible with Filmora Video Editor;
Support almost all popular video, audio and image formats, so that you can input and output video in any format as you like;
...
In order to make you understand how easy the program works, here is a video tutorial for your reference:
If you have no time to watch the video above, you can read the text article here - How to Flip A Video Horizontally or Vertically