Video making is continually becoming an exciting experience with the emergence of smartphones, but how to make a reverse video on Android or iPhone?
Well, reverse video apps can help you do these works on iPhone or Android.
In this post, you're going to learn 10 advanced apps to reverse video for iPhone and Android with detailed features. You can compare them and decide which one is better according to your own needs.
The advanced?
In order to avoid these reverse video apps cannot satisfy your complicated video making needs, I also take a full-functional video reverser & editor program for your reference as a bonus in this post. If you're interested in it, please remember to read this article till the end.
Now, let's get started...
Top 5 Apps to Reverse Video on iPhone 
FilmoraGo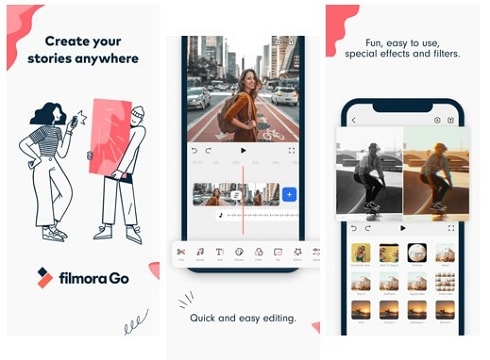 FilmoraGo is an easy to use video editing app to reverse video. The application has great features, filters, and effects that help with improving video quality. The interface is quite sleek which makes it easy for beginners to use without much struggle. At the same time it can meet most of your video editing needs.
Pros:
- Has tons of editing tools with a range of video effects to enhance video quality.
- Provides users with control over their work and responsive tools that work efficiently.
- Consistent updates with the addition of features make it ideal for long-term use.
Cons:
- Currently only available on iOS.
---
iMovie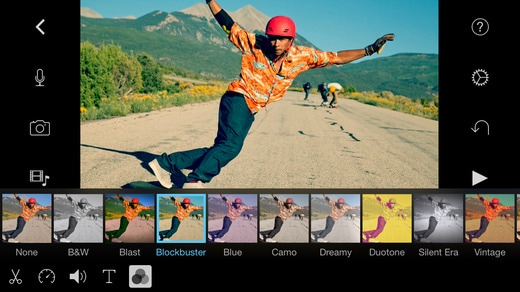 This app is classic on Apple device and the iMovie mobile app is just as great as the desktop version. It's super easy to use as a reverse video app. All you have to do is to drop the video to your timeline then click on the reverse option. You can then play your video backward.
Pros:
- Has a color matching that's consistent with the video looks.
- Has several audio tools and the theatre feature shares movie to all of Apple devices.
- Excellent tools for the media organization.
Cons:
- Use of the reverse feature requires another third-party app which can be inconveniencing.
- Not very flexible as some of the controls are missing.
- Lacks motion tracking capabilities.
---
Reverse Movie FX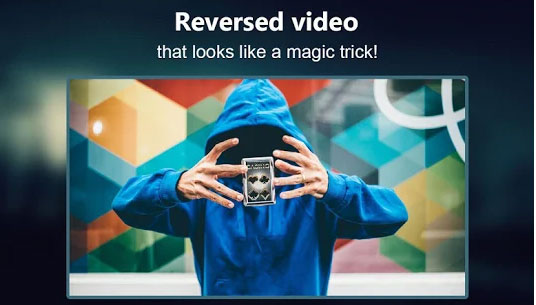 This reverse video app enables users to create some amazing reverse videos. All you have to do is to record your video then choose movie fragment and press on start. The app will then reverse your video.
Pros:
- Has first class features for reverse video effects.
- Stunning transitions and animations.
- A smooth timeline and editing interface.
- Reverse effects can be added with just a quick tap.
Cons:
- Doesn't come with instructions or tutorials.
- Does not synchronize audio.
- Does not support the result in full resolution which leads to loss of quality.
---
LumaFusion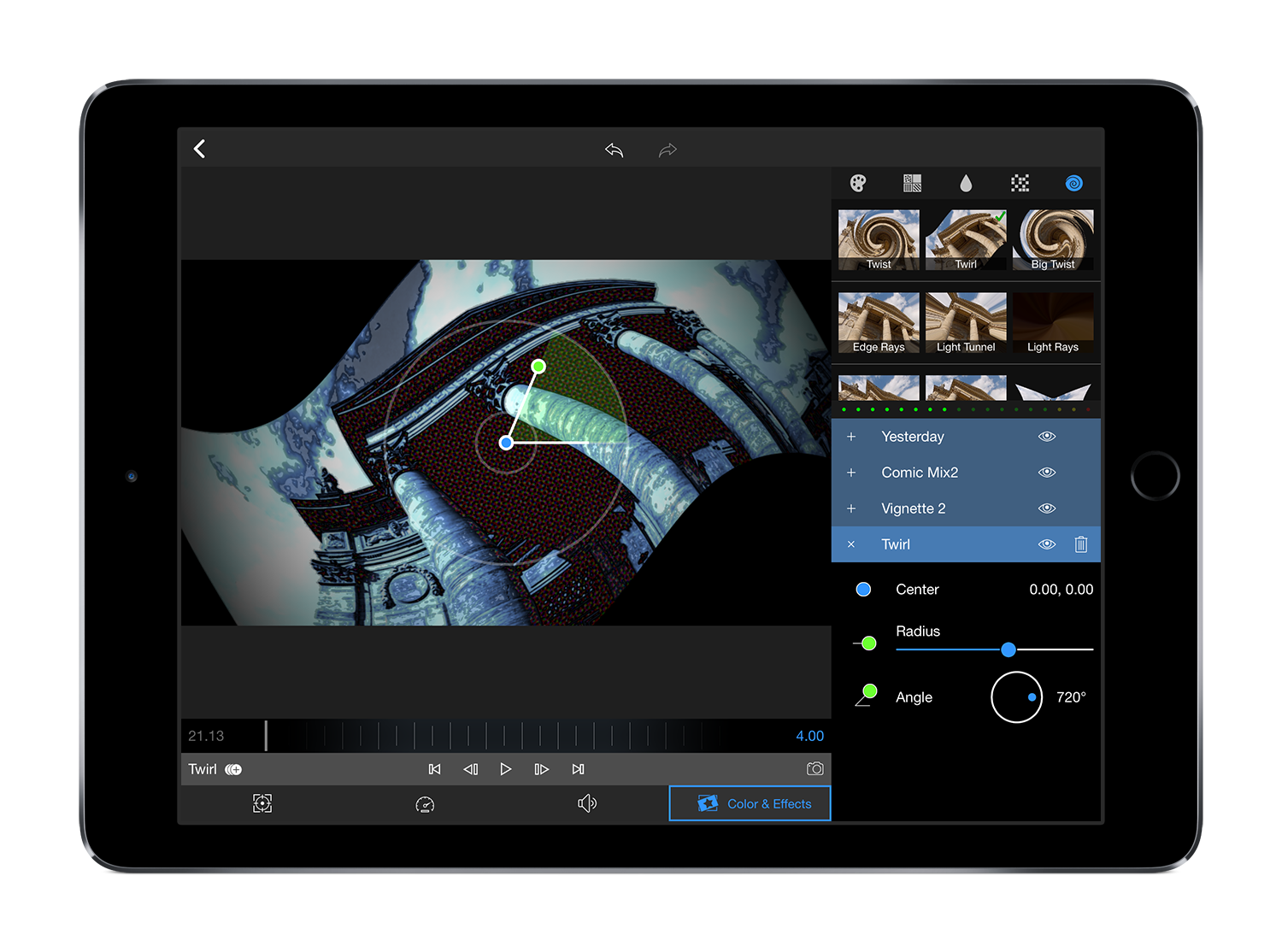 This app has such a powerful multi-track video editor that's quite ideal for professional video editors. LumaFusion gives users the ability to reverse videos and create video stories using great features and effects. If you are wondering on how to reverse video on iPhone then this app gives a great service.
Pros:
- Has dozens of transitions, slides, specialty transitions and effects that enhances video quality.
- Used by filmmakers, journalists, and professional video producers to tell compelling stories.
- Gives users the required control, power, and flexibility to create quality videos with amazing tools.
Cons:
- Inability to export projects to desktop.
- No iCloud sync between the devices
---
Reverse Vid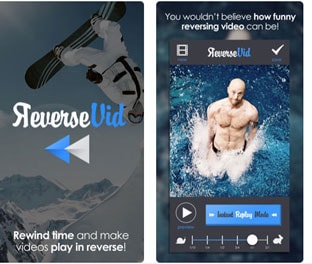 Reverse Vid is a great app to reverse video backwards and all you have to do is to load the video, reverse it and then play it. Once you have selected the video, choose the payback speed then rewind the action with instant replay mode.
Pros:
- Provides one of the quickest and easiest ways to reverse videos.
- Ability to reverse videos and watch in half speed.
- A range of video effects to improve video quality.
Cons:
- Inability to save the videos in any desired format.
- Audio does not sync with the video.
---
5 Advanced Apps to Reverse A Video on Android
KineMaster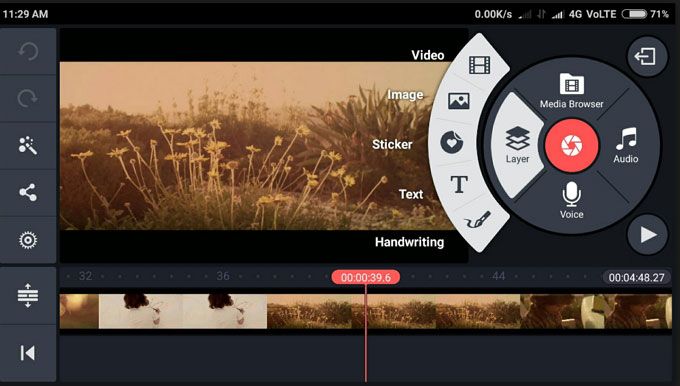 This is a powerful Android reverse video app that's designed for professionals but easy for everyone to use. The application has amazing video editing tools that make editing of videos to be done with precision and great accuracy. KineMaster has a range of effects, layers, and transitions that can be used to enhance video quality.
Pros:
- Ability to adjust speed of the video without distorting audio pitch.
- Supports chroma key compositing that allows full green screen support.
- Quality reverse video app with voice changer filters and supports a variety of audio and video formats.
Cons:
- The pricing is a bit costly when compared to other applications.
- The app is limited to certain Android devices.
---
Reversa Video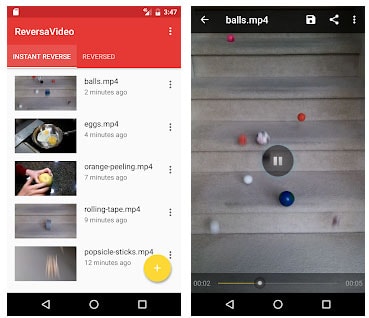 If you are wondering about how to make a reverse video on android then this app is quite ideal for you. Reversa Video instantly plays a video in reverse and works more like a rewind effect. Once you record a video using your camera, you can immediately play it backwards.
Pros:
- Smooth interface with a fancy player.
- Ability to play huge and long videos with high quality.
Cons:
- Not very efficient as some videos disappear when on a reverse play.
- Low video quality.
---
Reverse Video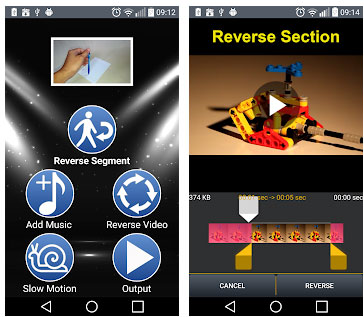 Reverse video is an ideal app to reverse video and create magic video experience. This app makes it possible for users to reverse any part of the video as desired and can also be used to remove the undesired parts.
Pros:
- Fast processing speed and easy to use.
- Ability to choose the desired video part to be reversed.
Cons:
- Has the problem with sound as you have to add audio after reversing.
- The low video quality of the final result.
Download Reverse Video from here >>
---
Power Director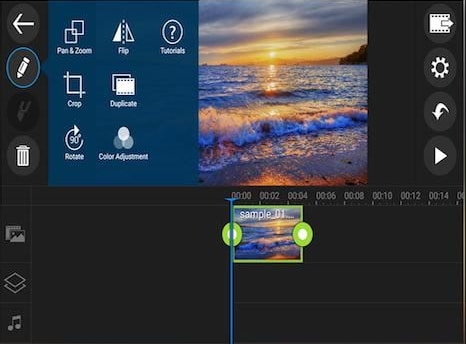 This is a powerful reverse video app with multiple track timeline and great features. Apart from the video editing features, there are cool effects that you can also incorporate into your video.
Pros:
- Can be used with chroma key to produce 4k resolution.
- Has slow motion effect alongside other cool video effects.
Cons:
- Users cannot add over one audio track to their projects.
- Comes with a lot of ads which can be bothersome.
---
Reverse Video Master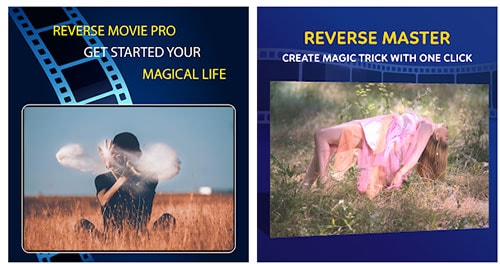 If you are wondering how to make a reverse video on Android, then you can try using this app. Reverse Video Master enables users to record, edit and also create reverse videos in such a fast and easy way.
Pros:
- It's free to use with ability to share videos on YouTube and other platforms.
- Choose and cut any part of the video.
- Reversing video can be done with a click.
Cons:
- Comes with lots of ads which can be quite inconveniencing.
- Lacks a range of features.
---
Bonus #1. Reverse & Edit Video with 1 Simple Click
You might have found that some of the above apps only provide the single function for their target users. You might need to download and install several apps on your iPhone or Android at the same time. Troublesome, right?
So if you have multiple video editing needs, you need to choose carefully. Among these apps, FilmoraGo can be a good choice. In addition to reversing video, it has also powerful video editing tools. You can download and try it.
Well, if you have complex editing needs, I'd like to strongly recommend you to take a trial on a professional video editing software, such as Adobe video editor (professional), Filmora Video Editor (or Filmora Video Editor for Mac) (beginner & semi-professional) and so on. These professional video editors always allows users to split, rotate, overlay, trim, mute, reverse, etc. a video with few simple clicks.
In this post, I'd like to share some highlights of the Filmora Video Editor for your reference.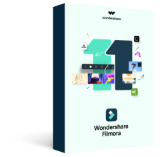 Play a video in reverse with 1 simple click, and allows users to cut a video into several parts, and reverse any clip as they like.
Up to 100 tracks to satisfy your complicated video editing needs, and more than 50+ video editing tools help you customize a video as easy as 1-2-3.
Save the project file in your local disk, so that you can edit the file at anytime you want. And it allows users to export a video to 50+ different formats.
...