Contents
3. Rotate Video for Mobile Device

4. Rotate Different Formats
"Some of my iPhone 6 videos play sideways on my computer (Yosemite). Is there any easy way to rotate the videos so it plays correctly?"
The reason your iPhone videos playback sideways on computer is that you held the iPhone vertically when you recorded the video. If you hold your iPhone vertically, the way you talk on the phone, the recorded video will in 9×16 aspect ratio and plays sideways on the computer or HDTV screens, which expect your video to be 16×9 aspect ratio. Videos recorded in landscape mode could be upside down if the home button is on the left hand side. There is an easy way to fix this problem, with the help of some third-party software to make it work. The steps that follow will help you rotate iPhone video to make it play correctly on your computer or big screen TV.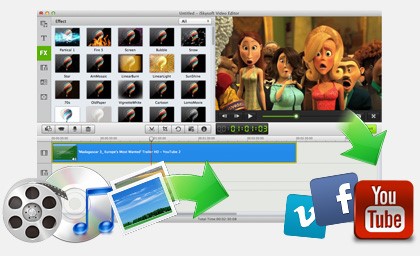 Best Software to Rotate iPhone Videos
For Mac users, you can rotate your videos from iPhone by using the iSkysoft Video Editor for Mac. For Windows users, although Windows Movie Maker supports video rotation, but bad news is that iPhone video are in a format that Windows Movie Maker can't recognize. So, iSkysoft Video Editor for Windows will help you do the task.
Both versions of the programs work great with the latest iOS 8, iPhone 6 Plus and iPhone 6.
Step-by-Step Guide to Rotate iPhone Videos
For this tutorial, we will show you how to use iSkysoft Video Editor to rotate and edit your iPhone videos. Once you have the program installed, the steps to rotate your video are plain and simple.
Step1. Launch the iSkysoft Video Editor
After downloading and installing the program, find the application icon from the Application folder, then click to start, it alows you to create a new movie or open and existing project.
Step 2. Import video from your iOS devices
Go to "File" > "Import Media" or click

on the top of the program, then you will get a pop-up window for selecting files, choose the video file you want and import it to the video editor tool.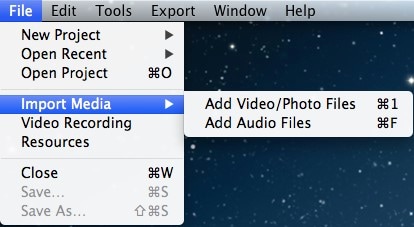 You can also click

, A media browser is displayed and allows you to import multimedia files from your Movies source, iMovie, iTunes library, Photo Booth, iPhoto, Recording videos and other media sources.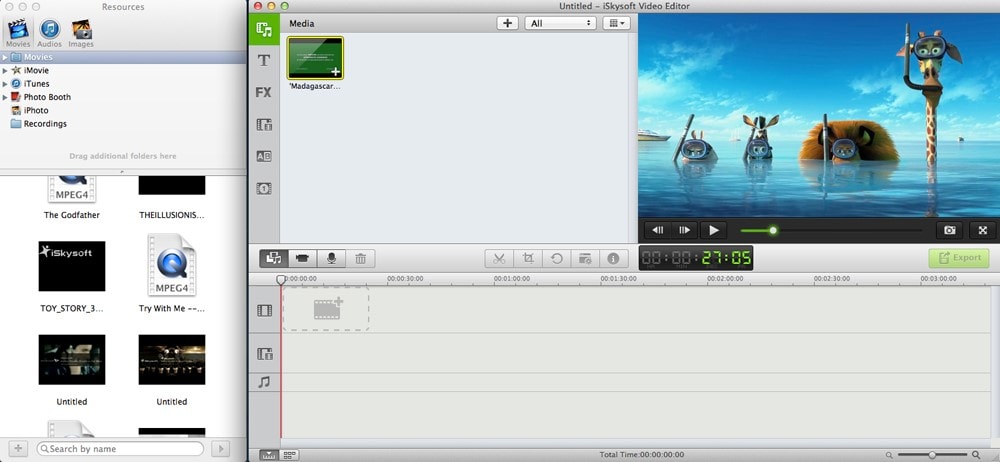 Step 3. Start rotating the video
After you drag the video file to the timeline, click the Rotate button

in the toolbar, or right click the video to rotate.

There are 4 options for rotating your video from

, including -90°, +90°, Horizontal Flip, Vertical Flip. You can choose one you want.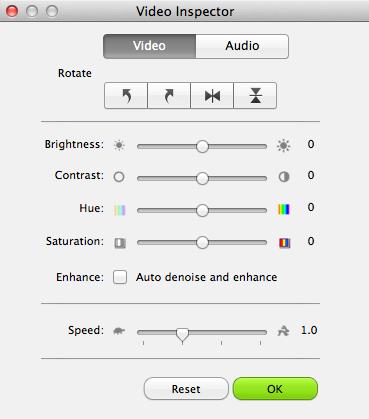 Step 4. Export and save the rotated video
There are 6 options for you to save the edited file, including formats, devices, DVD, or sharing on YouTube, Facebook and Vimeo.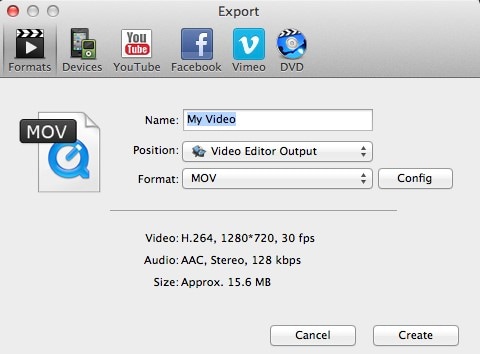 Video Tutorial:Rotate iPhone Videos with iSkysoft Video Editor