"Some of my iPhone 4 videos play sideways on my computer (Window 7). Is there any easy way to rotate the videos so it plays correctly?"
The reason your iPhone videos playback sideways on computer is that you held the iPhone vertically when you recorded the video. If you hold your iPhone vertically, the way you talk on the phone, the recorded video will in 9×16 aspect ratio and plays sideways on the computer or HDTV screens, which expect your video to be 16×9 aspect ratio. Videos recorded in landscape mode could be upside down if the home button is on the left hand side. There is an easy way to fix this problem, with the help of some third-party software to make it work. The steps that follow will help you rotate iPhone video to make it play correctly on your computer or big screen TV.
The first thing you need is the correct software to fix your iPhone video. Although Windows Movie Maker supports video rotation, but bad news is that iPhone video are in a format that Windows Movie Maker can't recognize. So, you will need some additional software to do the task. For this tutorial, I show you how to use Video Converter to rotate and edit your iPhone video.
For Mac users, you also can rotate your videos from iPhone by using the Mac Video Converter. Once you have the program installed, the steps to rotate your iPhone video are plain and simple.
1
Import iPhone video to the application
Click the Add Files button on the top left corner of the program, and you will get a pop-up window for selecting files. Choose the video file you want and import it to the converter.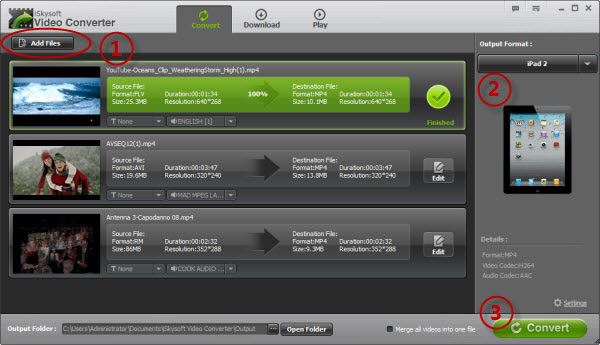 2
Start rotating the video
On the right of the video thumbnail, you will see an Edit button. You can directly click on the button to open the editing interface. Now you can navigate to the Rotation tab and select the rotation angle to start rotating the video.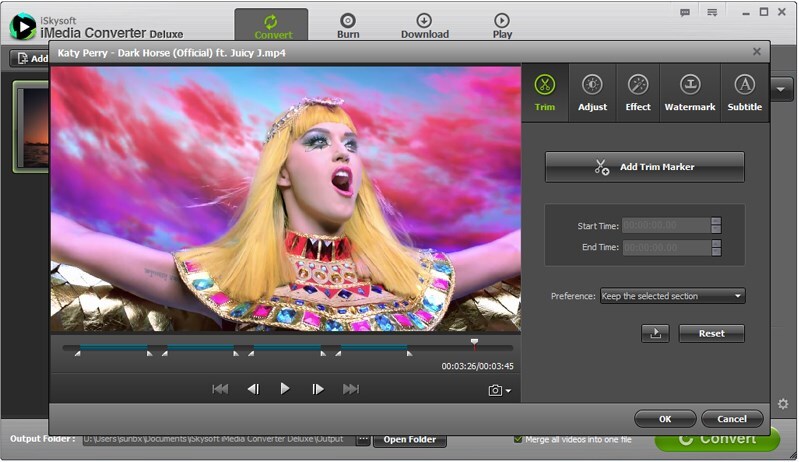 Tips: If you accidentally lose your videos from iPhone, you can go to recover iPhone data.