You might wish to rotate iPhone videos and fix wrong orientations, right? Well, it's not a big deal at all. Today, you're going to learn how to exactly rotate a video on iPhone 11, Xs, X, 8 Plus, 8, etc., on Windows or Mac computer.
The best part?
Well, this is NOT a simple guide of rotating iPhone videos. This post is an ultimate guide, which will list all possible solutions to help you rotate video on iPhone by 90, 180, or even 360 degrees as you like.
You can go through these listed solutions, and pick up one as your personal ideal way to rotate iPhone video as you like.
Now, let's get started.
Top 10 Apps to Rotate Video on iPhone Xs, Xr, Xs Max, X, 8 [Free & Paid]
1. FilmoraGo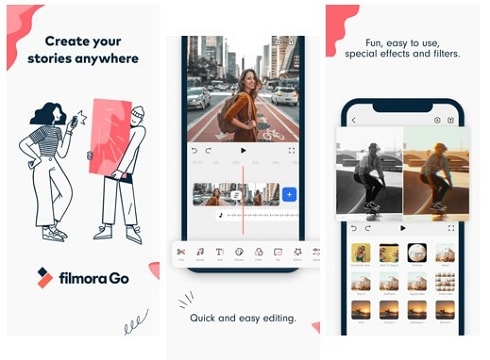 FilmoraGo is a powerful video editing app which helps you easily rotate videos on iPhone. You can rotate your iPhone videos 90 degrees to the left or right, also mirror or flip a video with one click. It works with all of the latest versions of iOS and iPhone, and solves the issue of your iPhone incorrectly orientating iPhone video. It's highly rated among App Store customers.
Pros:
- Simple and useful tool for rotating videos.
- Comprehensive video editing functions.
Cons: Currently only available on iOS.
Price: Free with in-app select purchases
---
2. Video Rotate Free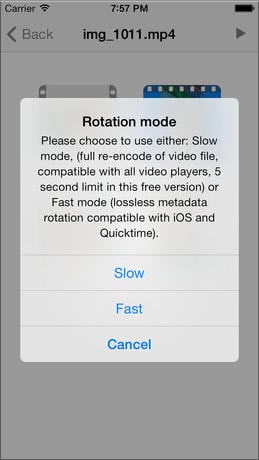 This is the free version of Video Rotate app to rotate videos taken in the wrong orientation on iPhone. Obviously, as you would expect from the free version, it has advertisements. It has a slightly lower rating than its paid counterpart.
Pros: It's free.
Cons: Given lower reviews in App Store.
Price: Free
---
3. Video Slimmer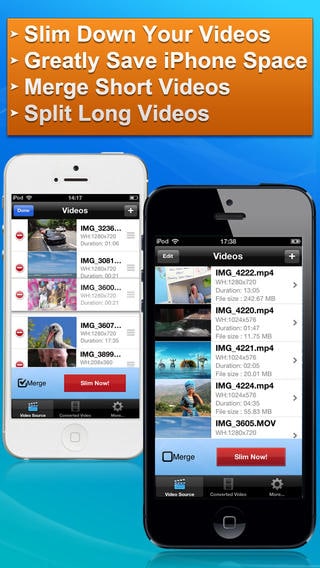 Video Slimmer is an app to rotate video on iPhone to reduce their size on disk. You can save potentially as much as 80% of the file's size with this app – and it has a handy rotation tool, too!
Pros: Can scale down video file sizes as well as rotate.
Cons: Comparatively expensive.
Price: $2.99
---
4. Video Rotate & Flip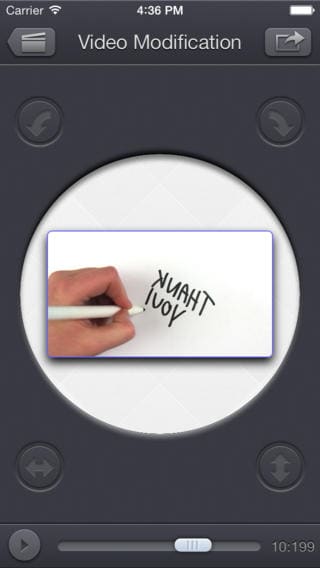 If you need to rotate or mirror flip your iPhone videos, this simple app can help you to solve the problem of how to rotate a video on iPhone Xs, Xr, etc. Well-received by App Store customers, it does exactly what you'd expect - rotate and flip your iPhone videos.
Pros: Highly rated in the App Store, simple tool.
Cons: For a tool that only mirrors and rotates, it's expensive.
Price: $1.99
---
5. Video Swivel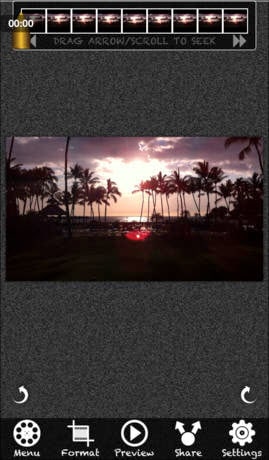 With simple settings to rotate a iPhone video either 90, 180, or 270 degrees, Video Swivel solves the problem of your iPhone videos being wrongly orientated or playing incorrectly on your PC or Mac. This free version supports videos up to one minute in length, the paid version supports videos up to ten minutes long.
Pros: Available in free and paid versions, depending on whether you need to rotate a shorter or longer video, simple to use.
Cons: Free version can only handle videos less than a minute in length.
Price: Free
---
6. Camera Plus Pro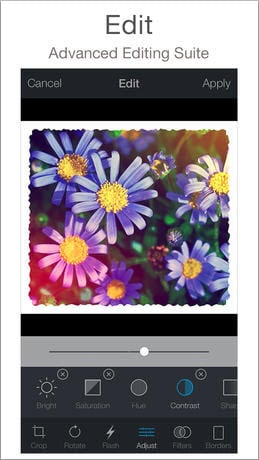 Wondering how to flip a video on iphone? Camera Plus Pro is great solution for iPhone photographers and videographers alike! It has a whole host of video and photo editing tools, and of course, rotation is one of them. It's highly recommended by App Store customers, and has been downloaded over a million times.
Pros: It has a video rotation feature, high rated in the App Store.
Cons: The primarily set up for still photos.
Price: $1.99
---
7. iMovie for iPhone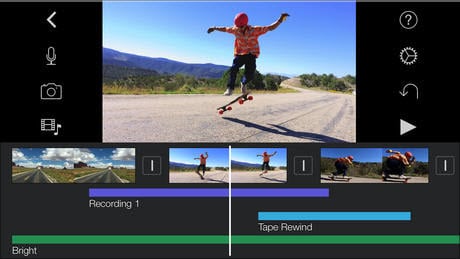 iMovie for iPhone is a video editor, based on the popular Mac software. It offers a wide range of video editing options, of which rotation is but one. If you're a Mac owner who's familiar with this software already, you'll find it to be a slightly slimmed down version, but fully compatible nevertheless.
Pros: Compatible with iMovie on Mac. Wealth of editing features.
Cons: Expensive – if all you need is to rotate iPhone video, go elsewhere. Rotate feature may be hard to find for newcomers.
Price: $4.99
---
8. Montaj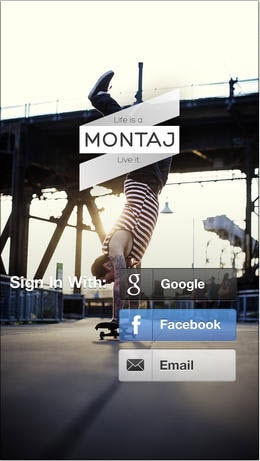 If you don't know how to rotate videos on iPhone, Montaj is the highly recommended app to rotate video. This video rotate app bills itself as a "social" video and photos app. It's essentially a video and photo editor, which naturally includes a rotation function. It's continually updated, and has good reviews from App Store customers.
Pros: Free video editing software, frequently updated, and has good reviews.
Cons: It doesn't have as many features as iMovie or Camera Plus Pro.
Price: Free
---
9. Cute Cut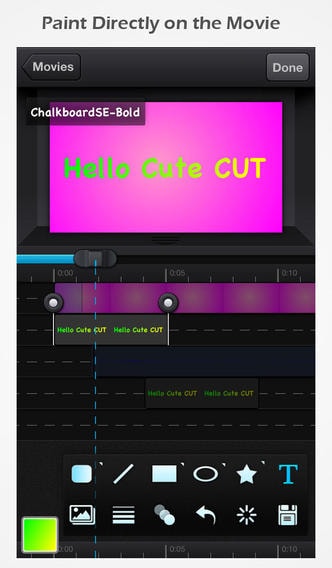 Cute CUT is an app to rotate video whose special feature is the ability to personalise your iPhone video with your own drawings and writing. It has a rotate function for your videos, as well as these cute, funky drawing features.
Pros: Free app with range of personalisation options.
Cons: Primarily a video writing and drawing tool, not a video rotator.
Price: Free
---
10. Vintagio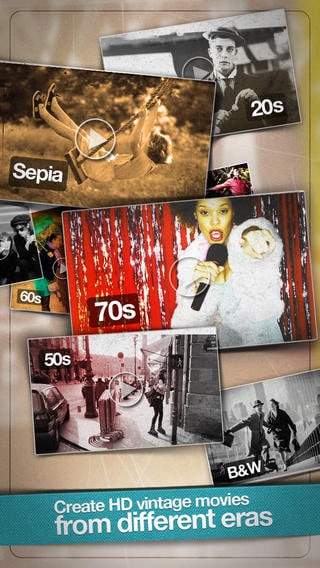 If you like Instagram's filters for your photos, Vintagio can do the same for your videos! Just choose from their funky, retro filters and apply one to your video and watch it go all vintage! It has a rotate function, too, as well as these cool retro looks.
Pros: Cool, retro looks. Comparatively inexpensive and has unique features.
Cons: Video editor, not a pure video rotator.
Price: $0.99
---
Filmora Video Editor - How to Rotate iPhone Videos on Windows or Mac
Filmora Video Editor for Windows (or Filmora Video Editor for Mac) both for beginners and professionals while other software are either for beginners or professionals. It's main interface is pretty simple. It's "Standard Mode" is for users who don't know much techniques about video editing and its "Advanced Mode" is for professionals. Advanced Mode contains multiple effects, transitions, text theme, etc. Anyway, as for rotating iPhone videos, you only need 3 simple steps: import iPhone video > click the rotate button > export video.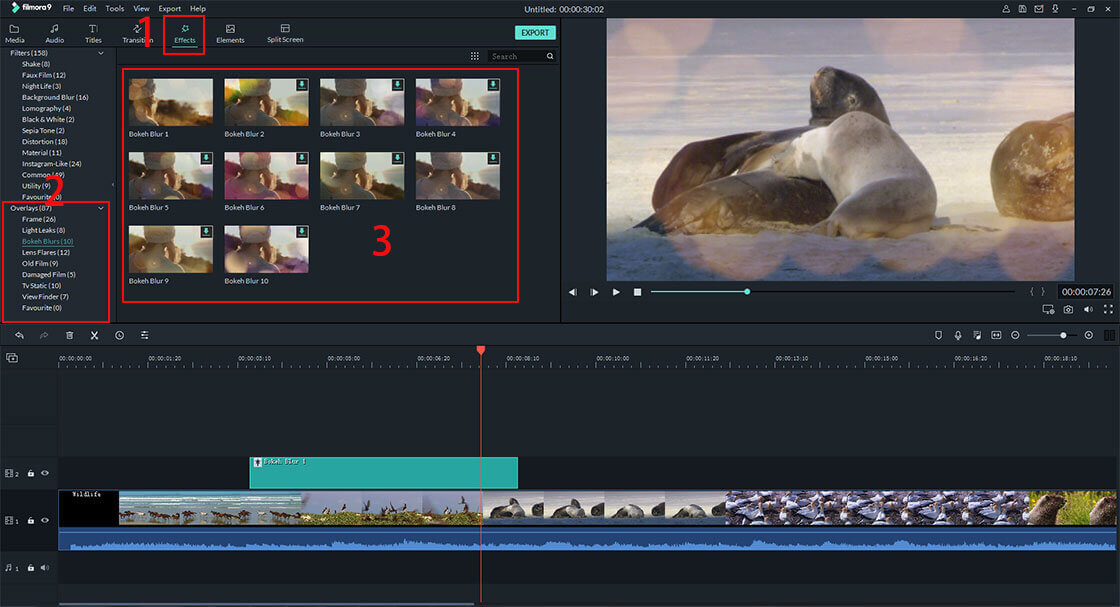 Key Features:
Professional video editing software for both beginner, semi-professional and even professional.
Rotate, cut/trim, crop, edit video and audio files with all necessary features.
1000+ video effects are available for users to apply to the videos, including filters, transitions, overlays, elements, text/title, etc.;
Support almost all popular video format, smart phones, mobile devices and social platforms like YouTube, Viemo, etc;
Very stable and runs smoothly both on Mac (macOS 10.14 Mojave included) and Windows PC;
Steps on Rotating iPhone Videos on PC with Filmora Video Editor
Step 1. Open the Best iPhone Video Rotater
Launch the program and you can click on the "FULL FEATURE MODE" to open the video editing window.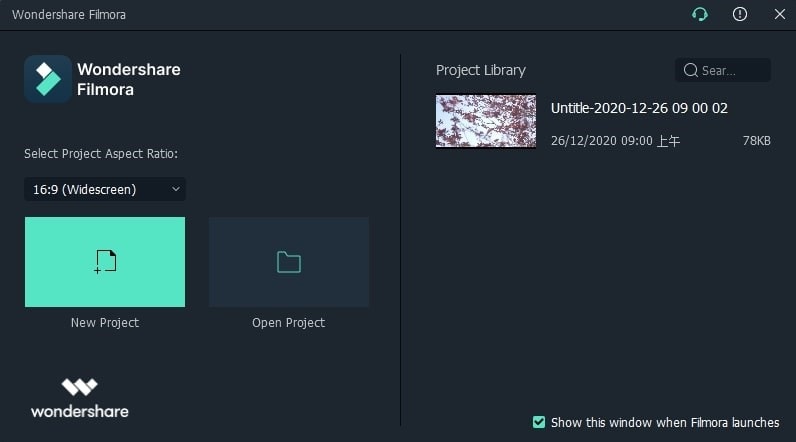 Step 2. Import iPhone Media Files
Then, click the "Import Media Files Here" to import your required iPhone video that you'll need to rotate. Using the drag and drop option, you can import the video quite easily.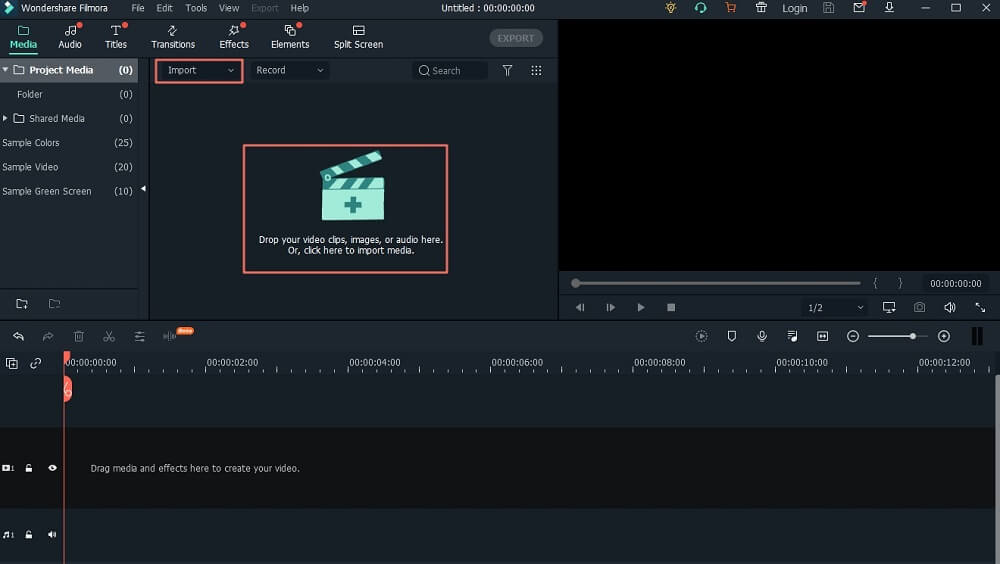 Step 3. Rotate iPhone Videos as You Like
Drag the video from the media library to the timeline and click the "Edit" button which is situated above the timeline. Or directly double-click the video in the timeline to open the editing panel. Here, you can see an interface like below, and choose the right orientation to rotate your target video clip.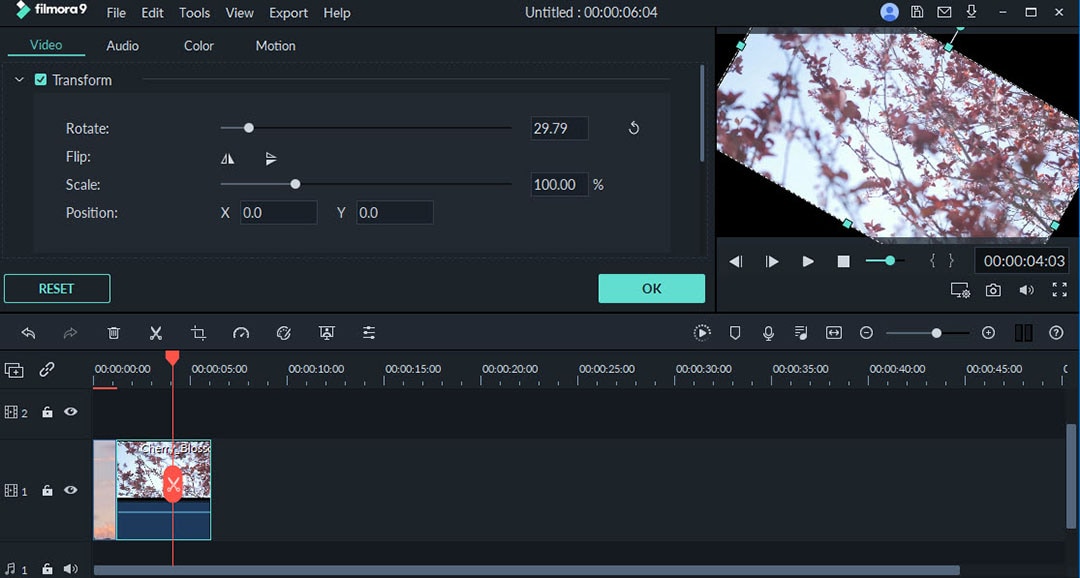 Step 4. Save or Export Video
Now, you can hit the "Export" button to choose a way to export, save or share the rotated video as you like. But if you wish to make further editing on the iPhone video, you can edit iPhone video with Filmora Video Editor as follows:
- [Full Guide] How to Edit A Video on PC or Mac
- How to Overlay Videos in 3 Different Ways
- How to Split Video into Frames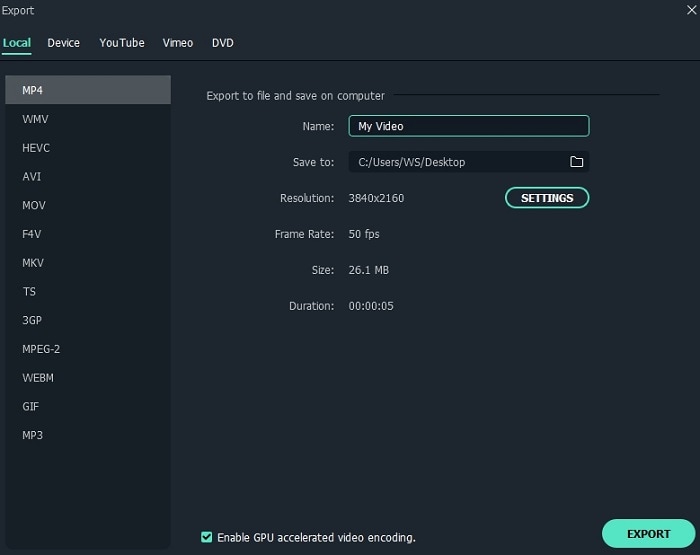 ---
Alternative Solutions to Rotate Video on A iPhone by Yourself
Well, you have learned how to rotate iPhone videos with Filmora Video Editor and 10 top-rated iPhone video rotater app. And you might wish to know more alternative solutions to help you rotate a video on iPhone or computer, right? Well, below are some suggestions for your reference:
#1. Using iMovie to rotate video on iPhone or Mac
As a iPhone user, you might not stranger to iMovie, right? Well, iMovie is a built-in video editing app for iPhone and iPad users. It allows users to crop, rotate or edit a video on iPhone at anytime anywhere. And it can be used on Mac computer also, so that you can continue to edit the simple-edited iPhone video on Mac computer as you like.
However, this app is not suitable for Windows users due to its limited system. And if you're using a Windows 10/8/7, you'd better to find an alternative to iMovie.
Learn how to rotate iPhone video with iMovie >>
#2. Using Windows Movie Maker to rotate a iPhone video
Windows Movie Maker is a free video editing service by Microsoft. It allows users to split, merge, cut, trim, edit video or audio files on Windows XP, Windows 7 and Windows 8. This program have gained a great welcome all over the world but it reached the end of support at the year of 2017. So, you can't find this app on the new-released Windows 10 or download it to your computer.
However, if you have gotten a Windows Movie Maker at your computer, you can follow a simple tutorial to learn how to rotate iPhone video in Windows Movie Maker.
#3. ...
If you have tried to find an ideal answer to the question of "how to rotate iPhone video", I'm sure you can get hundreds of apps, software, etc. in the searching result. However, it is really tough to pick up a proper one among these solutions. So, if you've read the above content, and still hesitate which program is the best iPhone video rotater, I hope you can take a free trial on the Filmora Video Editor or Filmora Video Editor for Mac. It is really an awesome video rotater & editor for iPhone users.