- 'There used to be an "Options" menu on the video settings that would allow you to rotate the video. This menu is no longer available; how can I rotate a video on Facebook?'
- 'Hi Facebook team: you're losing live video customers when people have to watch vertical videos on their laptops.'
- 'Please put the rotate button back, Facebook'
Since Facebook removed the Video Rotation Option, Facebook users are annoyed that they should check twice to rotate videos to the proper orientation before upload videos to Facebook. Also, it is inconvenient to watch vertical videos on their laptops.
So, how to solve this Facebook video angle issue?
Now, we know it is impossible to flip a video on Facebook for the present. While there are many ways for rotating videos before uploading to Facebook, these are what you need.
Without further ad, let's get started.
Part 1. Rotate Facebook Video with Filmora Video Editor
Filmora Video Editor for Windows (Filmora Video Editor for Mac) is quite a cheap video editing software, which is also the best video rotator for users to rotate all kinds of videos, including Facebook video. It manages to gather a wide variety of useful features. These features are essential for achieving a high-quality video in a very short time.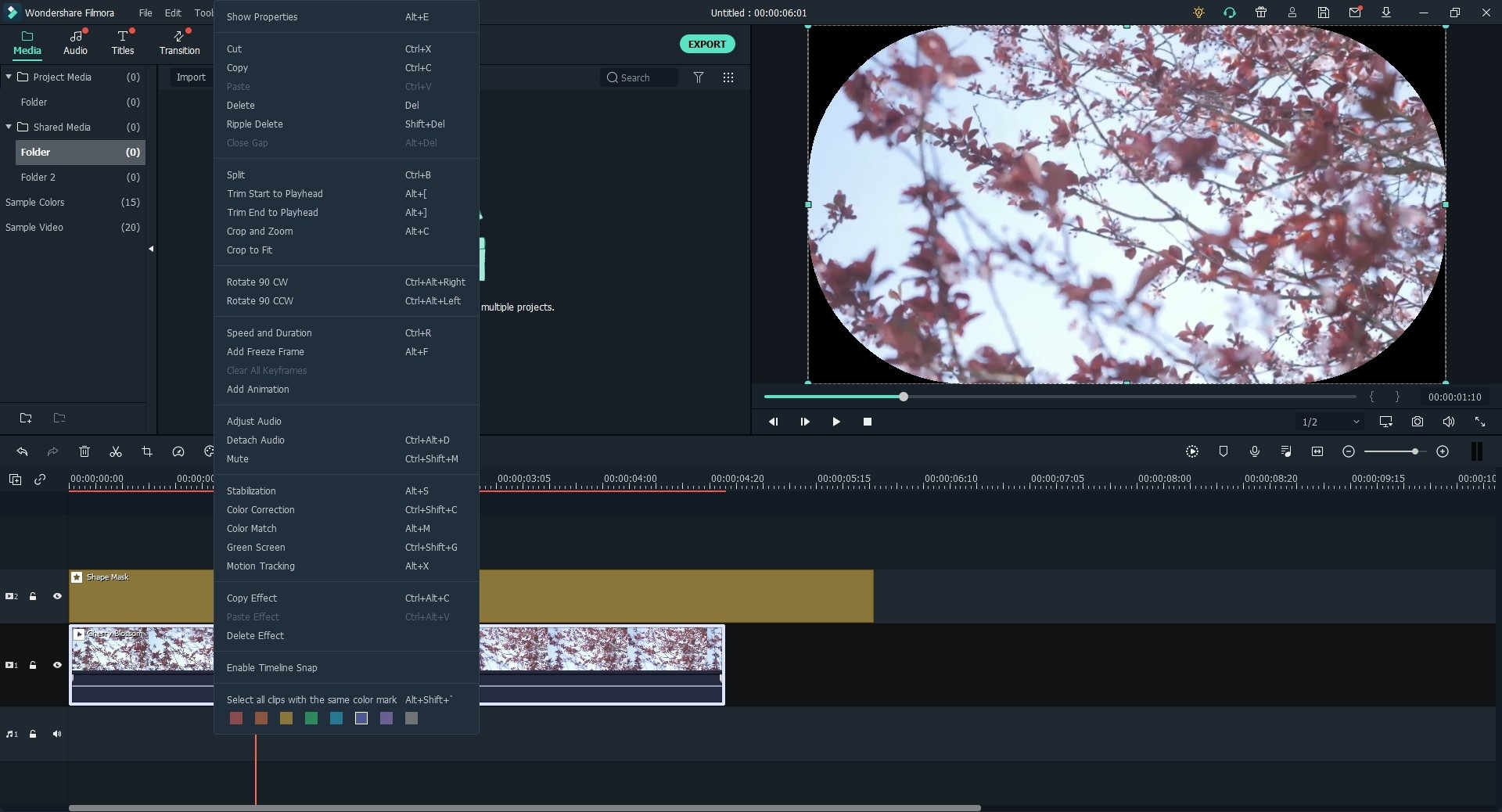 Multiple Import: A feature that allows you to import short clips, photos, or audio in any format.
Advanced Editing: This will help you edit and enhance video files in a simple way.
Free Effects: With this feature, you can apply 300+ new video effects to your video.
Quick Output: A simple way to save or export your video to your desired format or platform.
Tutorial on How to Rotate Facebook Video Using Filmora Video Editor
Step 1. Install and Run Filmora Video Editor
After installing and running Filmora Video Editor, choose "FULL FEATURE MODE" to start the editing work.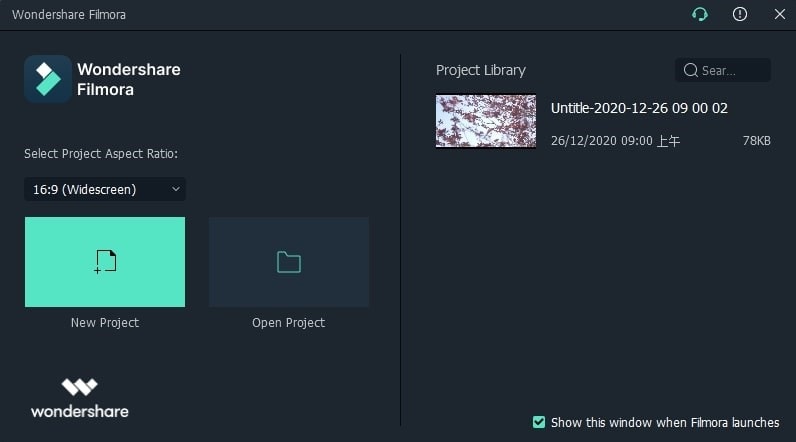 Step 2. Import Facebook Video
Click the first icon above the Timeline to import media files. If you want to import media files from Facebook, Flickr, and Instagram, click the corresponding social media > enter your account to import the media files.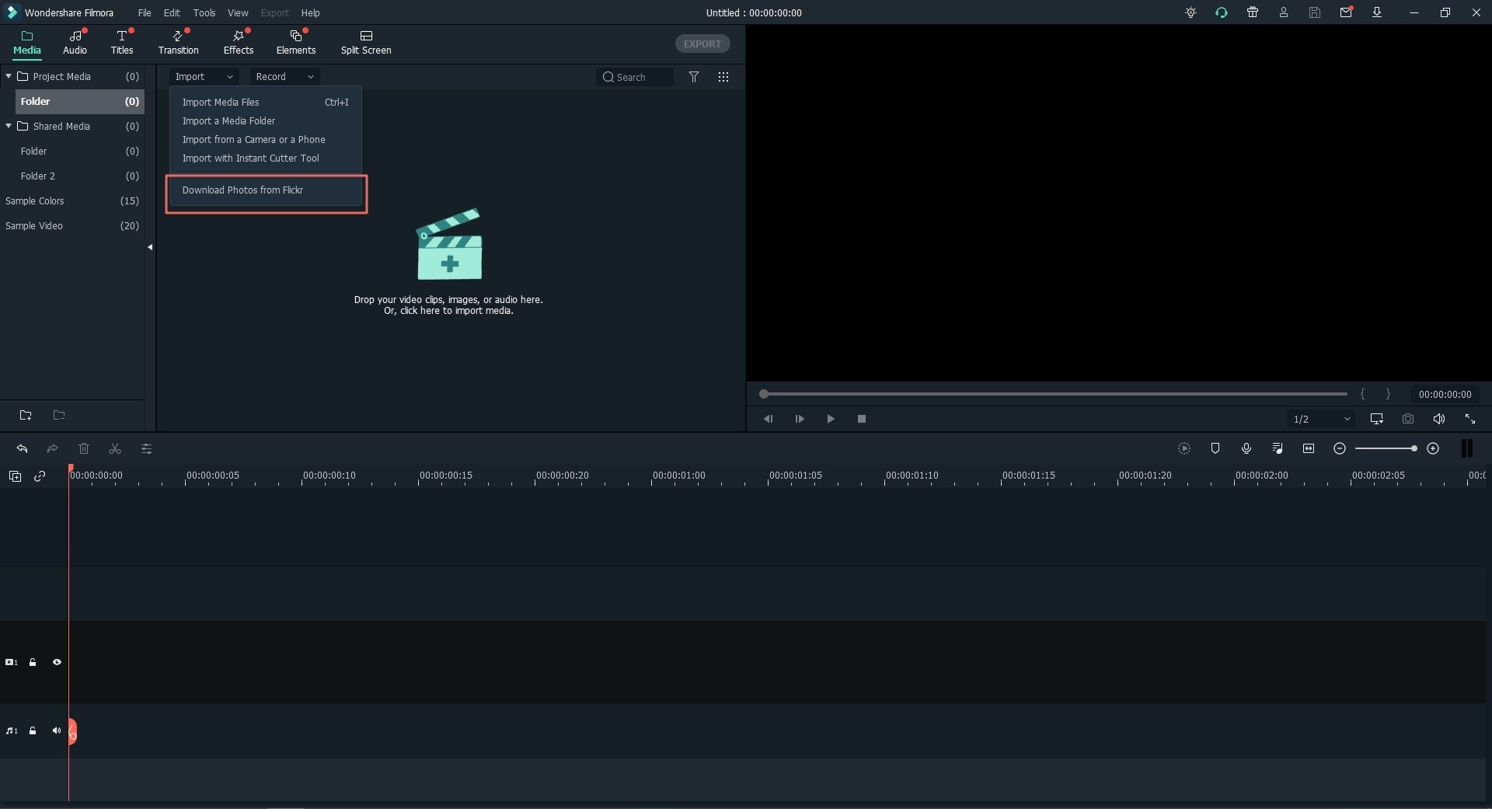 Step 3. Facebook Rotate Video
To rotate the Facebook video, click the "Edit" icon above the Timeline, or double-click the video clip in Timeline to activate Video Inspector where you can rotate the video. Then select the voice "Rotate Left" or "Rotate Right" icon from the menu that opens.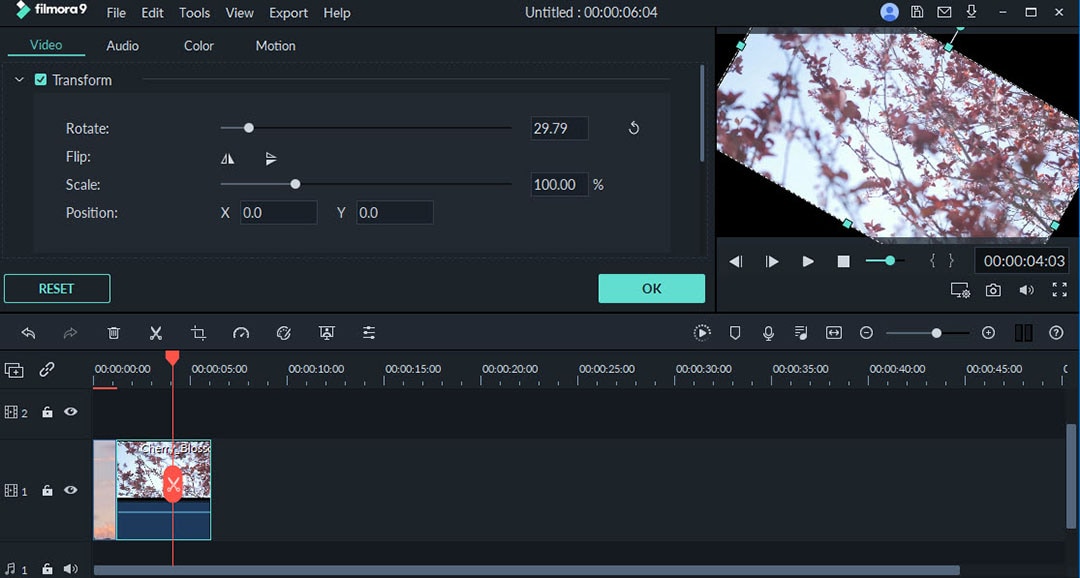 Step 4. Upload The Video to Facebook
Then, you are able to edit the videos with more special effects supplied by Filmora before posting it to Facebook. When all editing is done, click the "EXPORT" button, select the right format, and save it on your Mac or Window. After that, you can feel free to publish the video on Facebook with the desired title and description.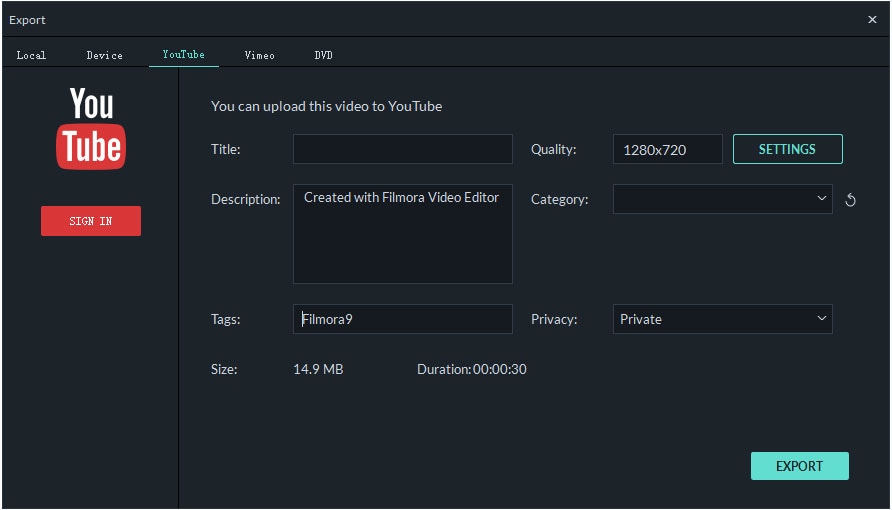 [Warm Tips]: If you encounter the same orientation issue in creating Facebook live video, please remember to Turn Off Portrait Mode of your smartphone screen before you start your broadcast.
You may also want to know:
• How to Rotate Videos on YouTube
• How to Rotate Videos on Instagram
---
Part 2. How to Rotate a Video Uploaded on Facebook
When you upload your video to Facebook, find it's in the incorrect orientation. But you already have some comments and likes, don't want to adjust it and upload it again (which will lead to the loss of the comments and likes)?
As we know, Facebook always updates its features on the platform; it has removed the "Options" menu since 2018. This update annoyed thousands of its users. Thus, Facebook may bring back the video rotation feature to correct orientation in this year or someday in the future.
Who knows?
Considering this fact, I want to also show you the steps to rotate a video on Facebook after posting, which is before Facebook removed the rotate video button. These steps are only for your reference. After all, you may find the "Options" menu back someday.
Follow these easy steps to rotate a video on Facebook
To rotate a video uploaded to Facebook, you need to play your video firstly, check the orientation, and determine whether you should rotate it left or right.
Then, move your mouse on the video, find the "Option" button on the button right side of your video tool panel. Click on it and select "Rotate Left" or "Rotate Right" as your requirement.
Wait for a few seconds, and the Facebook platform will adjust your video direction directly.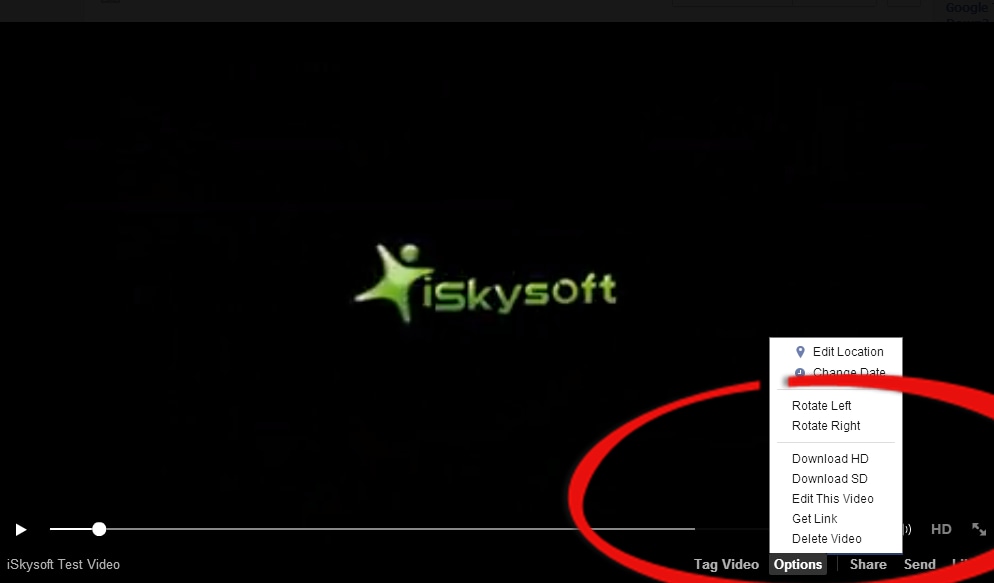 ---
More Tips for Editing Video on Facebook
When you edit Facebook video, you can take the following aspects into consideration so that you won't miss the information you want to edit.
Title: Generally speaking, you'll want to enter the name of the video you upload. If you don't write a title for the video, the video will be automatically titled with the timestamp of when you recorded and uploaded it. It is better to select a name that can attract people's attention.
Description: This is a description of what is happened in your uploaded video. The description of video might be optional because this part mostly introduces the things related with the posters, not the videos.
Tags: You are able to @ the people appeared in the video int his section.
Location: This section enables us to enter the location where the video was taken.
Date: This section allows you to add the exact date when the video was taken.
Privacy: In the Friends section, you are allowed to select who you want to share the video with.
---
Further Reading
Maybe you can't find the rotating video option on Facebook; it is because Facebook has changed its functions again. Don't be frustrated anyway.
If Facebook has added the video rotating feature, you can follow the steps in Part 2 to easily rotate video on Facebook. If Facebook really intends to abandon this feature, the only workaround solution is to rotate the video on your devices (Windows, Mac, iPhone, Android phone or others) before you upload it to Facebook. There are a great number of video rotate tools on the market.
Some have fees and a few are free. Among all of the Facebook video rotate software, Filmora Video Editor stands out of them. It may surprise you with its capabilities, no matter you want to create a professional-looking video or just rotate Facebook videos (we have talked about the process in Part 1, It's definitely an effortless solution, right?).
Why do I always recommend it to you? Click the Download button below and you will know the reasons!