There are many tools that you can use to rotate videos in order to make them appropriate. PowerDirector is a nice tool that can rotate your videos. But, the problem is that PowerDirector rotate video may not work well. This is because there might be black borders in your edited video. Also, the crashing of the software at the time of rotating your video is another problem. So, rotating a video using PowerDirector can be a nightmare to you. For this, you should be wise by using an alternative to PowerDirector to rotate your videos.
Rotate Video with PowerDirector Alternative - Filmora Video Editor
In case you're facing PowerDirector rotate video not working problems, you can get help from PowerDirector alternative. Filmora Video Editor can be your one-stop solution for editingand rotating your videos. In fact, the software comes with almost all the features that are required to edit videos.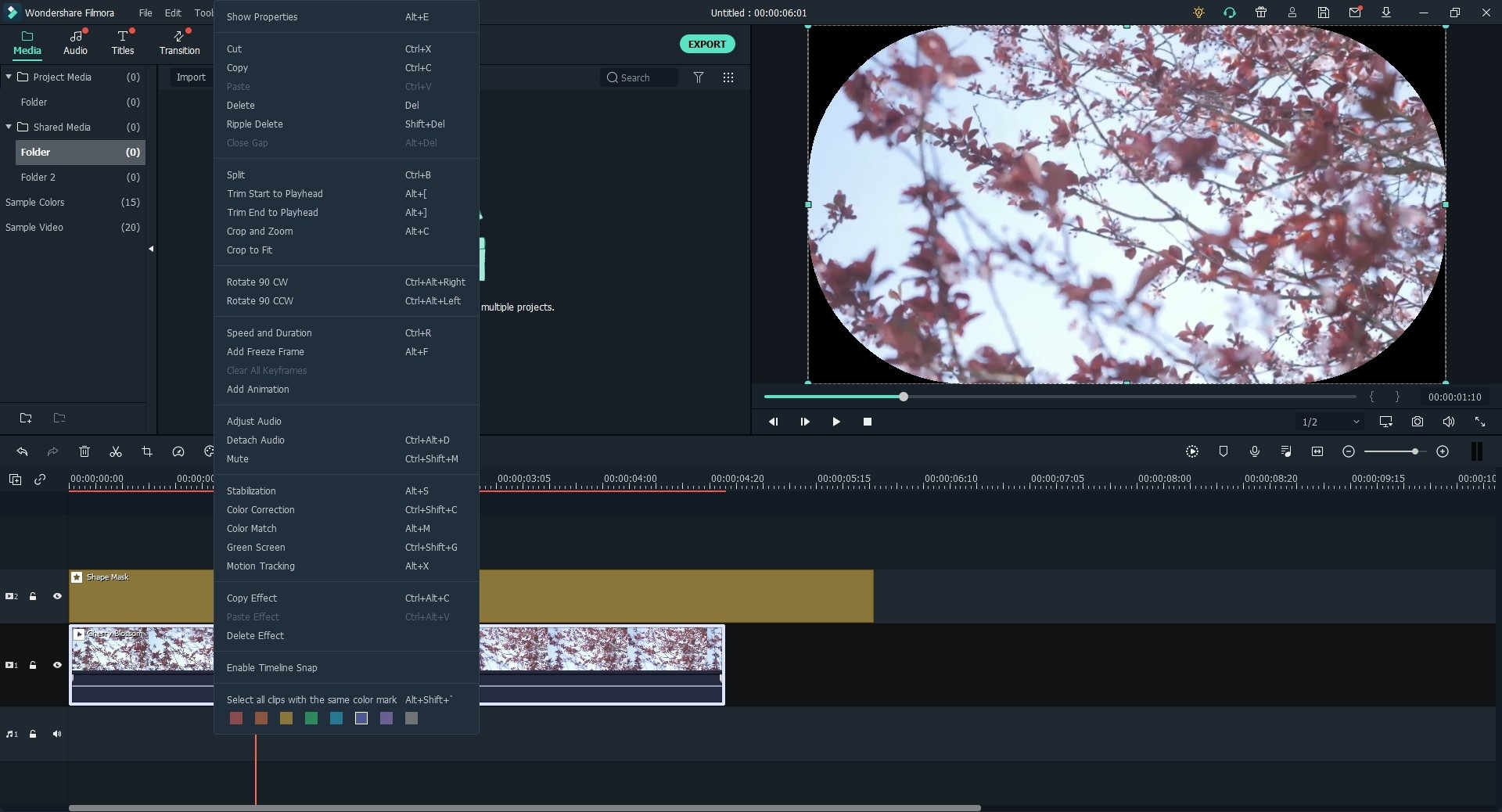 Easily edit videos in many ways as you wish.
Provide multiple video eidting tools.
Come with diversified free video effects.
Support various video, audio and photo formats.
Allow several video export ways.
Tutorial on How to Rotate Video with PowerDirector Alternative:
Step 1. Install and run Filmora Video Editor
First of all, run the program after download and install it on your computer. Then, select "Full Feature Mode" to go to the editing window.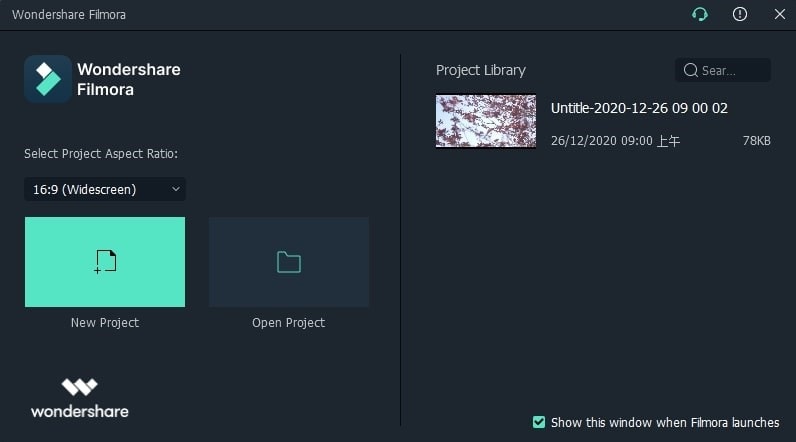 Step 2. Import videos
After that, click on the "IMPORT MEDIA" tab to import a video to the software. So, by going in this direction, choose your required video which you'll rotate.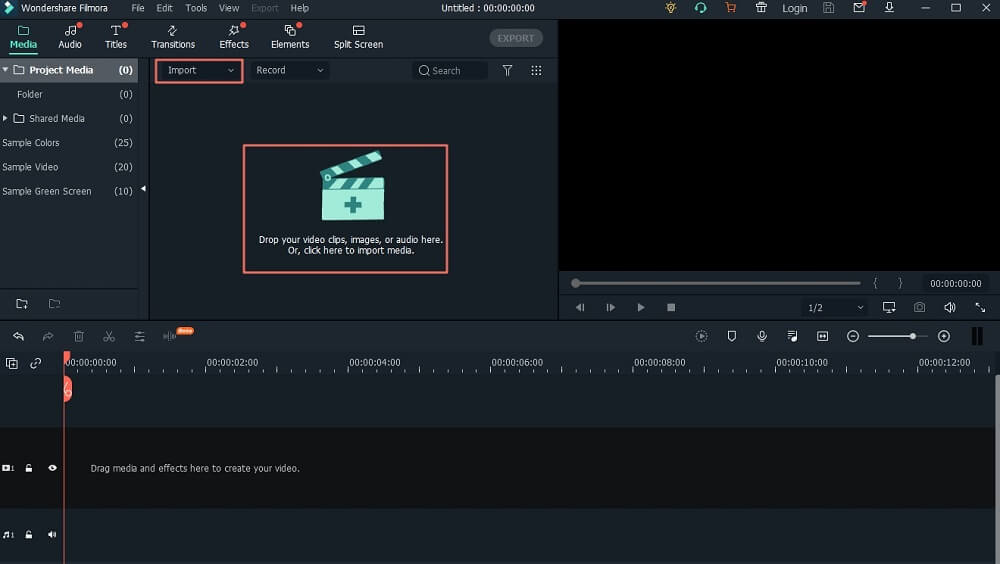 Step 3. Rotate video
In this part, you'll have to rotate the video. To do this, you'll have to hit the tab of "Rotate" icon. Just after hitting the icon, you'll see a pop-up window named "Video Inspector". This window will have many options to rotate the video. Look at the window shown below and check different options for rotating videos. So, by using different options, rotate the video as per your requirement.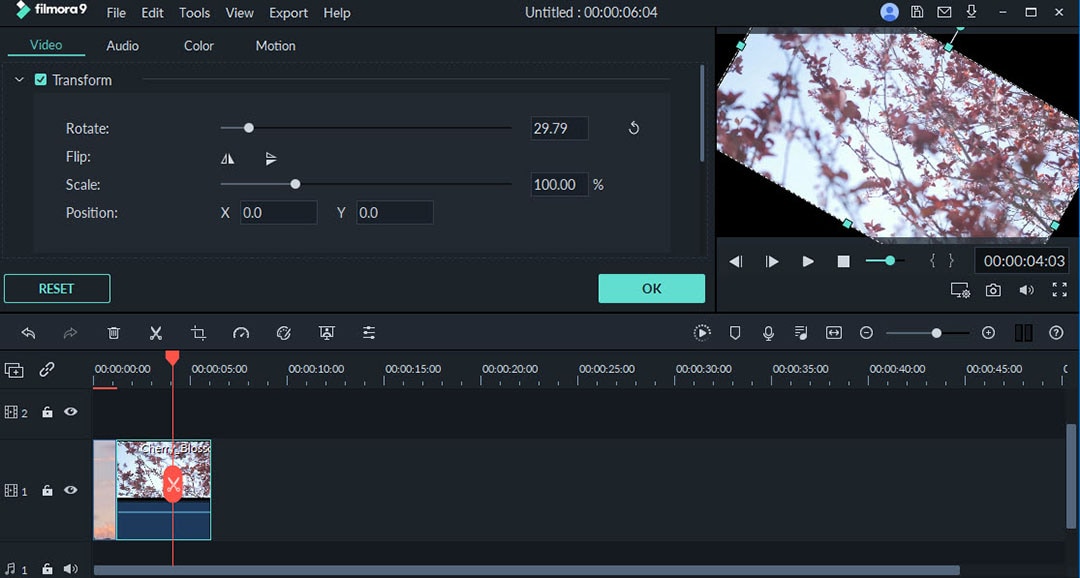 Step 4. Export the video
In the end, you have to save or export the video that you've just edited. To do this, you'll have to click on the "Export" button which will open up a pop-up window seen below. The first option is "Formats" using which you can set the format of the video. The next option is "Devices" and this option is to select the preferred device where the video will be sent. So, use either the "Formats" or the "Devices" or both to set your preferable settings. Once you've set all the things, click the "Export" tab. This will export the rotated video as per your desirable settings.