Contents
3. Rotate Video for Mobile Device

4. Rotate Different Formats
Did you know most smartphones record video in MP4 format? There's one disadvantage if you use your smartphone to capture videos - you might record video sideways, and when you played them on your computer, they are rotated 90 degrees. What a shame!
Best Software for Rotating MP4 Videos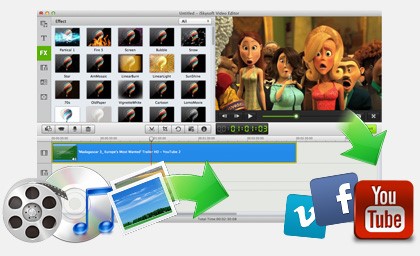 Take it easy. This article will show you how to rotate MP4 video to restore to its normal appearance. Filmora Video Editor for Mac will be used as MP4 rotator here. However, it's more that an MP4 Rotator. Actually, all regular video formats are supported, including 3GP, AVI, WMV, MPEG/MPG, FLV, MP4, M4V, MOV etc. Also it supports all Mac OS X system including Snow Leopart, Lion, Mountain Lion, Mavericks and newest Mac OS X 10.10 Yosemite.
people have downloaded it
Step-by-Step Guide to Rotate MP4 Video on Mac
Now see how to rotate MP4 video effortlessly.
Step1. Launch the Video Editor tool from iSkysoft
Firstly, download Filmora Video Editor and install it on your computer, then click the application icon to start it. This MP4 rotator for Mac will rotate MP4 video by 90 degrees, 180 degrees, 270 degrees, either clockwise or anticlockwise.
Step 2. Import MP4 files you want to rotate
To import MP4 video files, directly drag and drop MP4 files to the program. The imported MP4 files will appear in album of the primary window. Then drag MP4 video from album to storyboard.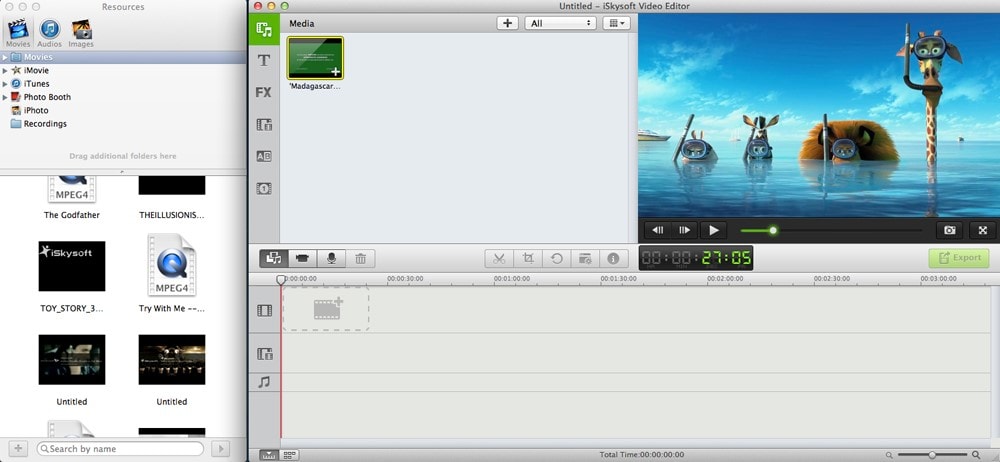 Step 3. Rotate/Flip MP4 video in clicks
Once the MP4 video is added to the storyboard, select the video clip and click the Rotate button

in the middle tool bar. There are 4 buttons in the editing window. Rotate videos by 90 degrees clockwise or 90 degrees counterclockwise. For 180 degrees, rotate twice. As you see, you can also flip the video horizontally or vertically.

After you click "Rotate" button, you can rotate as you want from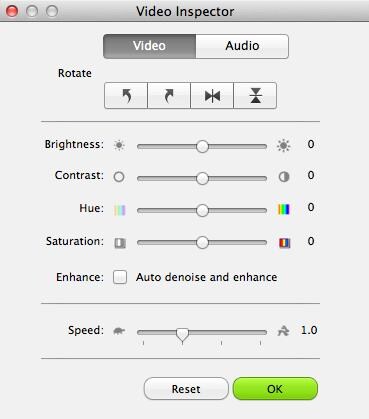 Here is the detailed description on Rotate and Flip features.
1: Rotate MP4 video 90 degrees anticlockwise and repeatedly. Therefore, you can rotate video 90 degrees, 180 degrees, 270 degrees and no change.
2: Rotate MP4 video 90 degrees clockwise and repeatedly.
3: Flip MP4 video horizontally, upside down effect.
4: Flip MP4 video vertically, left to right effect.
Step 4. Rotate MP4 video permanently and Save
Lastly, save the rotated MP4 video to computer or upload to YouTube/Facebook/Vimeo for share with others. To output MP4 video, go to Export menu and choose whatever you want. All popular video formats and mobile devices are supported, including iPad, iPhone, iPod, MOV, AVI, WMV, HTML 5, DVD and so on.