Contents
3. Rotate Video for Mobile Device

4. Rotate Different Formats
"Some of my iPhone 6 videos play sideways on my computer (Yosemite). Is there any easy way to rotate the videos so it plays correctly?"
The reason your iPhone videos playback sideways on computer is that you held the iPhone vertically when you recorded the video. If you hold your iPhone vertically, the way you talk on the phone, the recorded video will in 9×16 aspect ratio and plays sideways on the computer or HDTV screens, which expect your video to be 16×9 aspect ratio. Videos recorded in landscape mode could be upside down if the home button is on the left hand side. There is an easy way to fix this problem, with the help of some third-party software to make it work. The steps that follow will help you rotate iPhone video to make it play correctly on your computer or big screen TV.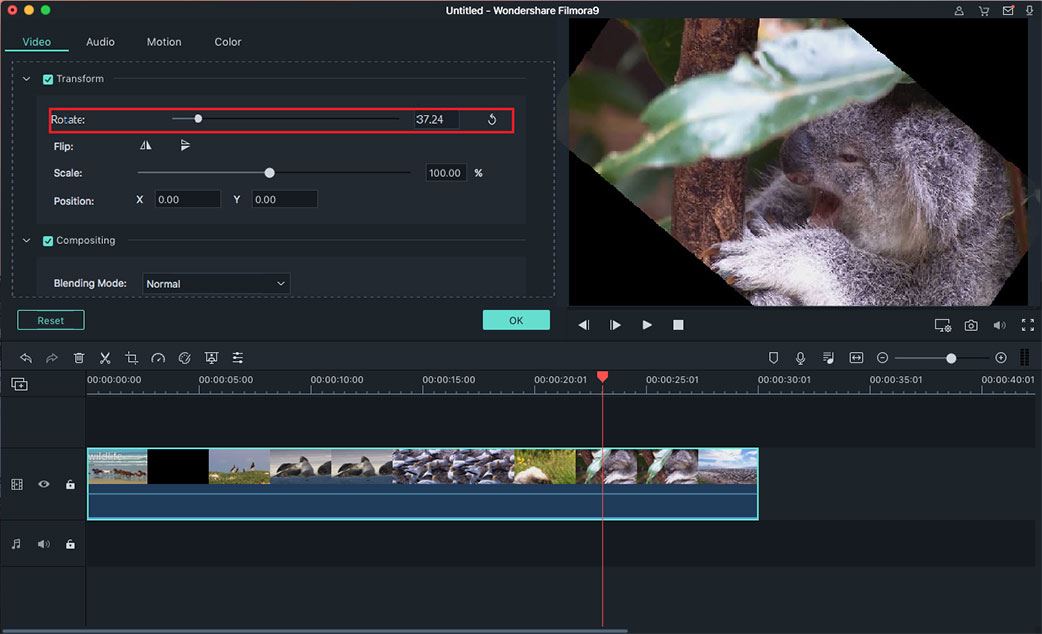 Best Desktop Software to Rotate iPhone Videos
To rotate iPhone captured videos, i strongly recommend you try Filmora Video Editor. It's fully compatible with iPhone videos. There is no incompatibility issues. And it not only allows you to rotate videos to the right orientation you need them to be, but also enable you to crop the unwanted part, merge and split videos. After rotating the videos, you can apply all kinds of effects this video editing software contains:
Rotate the videos to the right orientation with simple clicks;
Drag the frame on the video to crop the unwanted part of the video;
Contains all basic editing features: trimming, cropping, splitting, merging and so on;
More than 300 types of effects available: filters, overlays, motion graphics, titles, etc.
Both versions of the programs work great with the latest iOS 9, iPhone 6 Plus and iPhone 6s.
Step-by-Step Guide to Rotate iPhone Videos