-No sound in my windows movie maker!
-Windows movie maker no sound!
You should not expect that Your Windows Movie Maker is any different from other software programs in the market. It will experience the same problems just like any other program. One of the biggest issues to deal with is lack of sound and it will give you some restless moments.
The no sound issue is a very common problem with users of Windows Movie Maker. That is why this article will take a look at the main causes of that and how to fix the no sound problem on Windows Movie Maker.
Sometimes you may also get black screen, when you are using Windows movie maker, then read the article below to find the best solution to solve the problem.
How to Fix Black Screen in Windows Movie Maker
Part 1. Causes of Windows Movie Maker Sound Not Working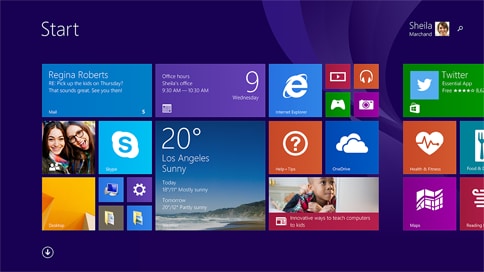 Reason 1. File Format
When you have sound not working with Windows Movie Maker, it means that the audio and video files cannot sync properly thus resulting in the error. In such a situation, you must take a look at the file format used for your video to ascertain if it's compatible or not. If it's incompatible, that will be the main cause of the problem.
Reason 2. Diverse time code
There are times when you have the sequences coming with diverse time code which will result in sound problems. This will possibly happen during editing when outputs with erroneous timescale are set. Always ensure the timescale for your video is properly set when using Windows Movie Maker to avoid such a problem from occurring.
Reason 3. Frame rates
Frame rates are another key aspect that can cause sound problems for your video when using Windows Movie Maker. If it's incorrect, you should not expect anything else short of sound that is not working. You know how irritating it can be watching a video minus audio thus you must be keen when setting the frame rate as well as time scale.
---
Part 2. How to Fix "Windows Movie Maker No Sound"?
Now that you have known the cause of your Windows Movie Maker, the next logical thing will be seeking a solution to that. A proper diagnosis of the problem will be the only sure way for getting the right solution so you must give that top priority. The following are workable solutions that you can explore anytime.
Solution 1. Check audio codec and device.
Your file might not be the problem but the device you are using. Check your device to make sure that sound can be heard and the sound drivers are well installed. Sometimes, you might have drivers installed but if they are outdated sound will not play well. The best solution will be ensuring you have installed updated drivers and you will not have sound problems with Windows Movie Maker.
Solution 2. Convert files.
If the files you have are not saved in a compatible format, you will experience sound problems. Converting to a format that is supported by Windows Movie Maker will be a good solution to making sure the sound plays. Have a look at the audio formats that the program works well with and then decide on the one to convert your file to. This is a sure solution that you don't need a second thought on.
Solution 3. Turn to third-party programs.
If at all Windows Movie Maker has completely refused to play sound from your file, you can seek an alternative program in solving the problem. You will come across a wide variety of third-party programs in the market that will make it easy playing sound from a file that has failed to play. Don't just choose any program but one that will have no problems with Windows Movie Maker.
---
Part 3. Best Alternative to Windows Movie Maker to Fix No Sound Problems
Filmora Video Editor or Filmora Video Editor for Mac is the highly recommended Windows Movie Maker alternative. It is the best solution to fix Windows Movie Maker no sound problems. This video editor is easy-to-use and comes with basic video editing tools and advanced video editing tools, which is well fit video editing beginners and professionals.
Let's check the highlight features in Filmora Video Editor that can help you to edit the audio and video with ease.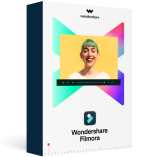 Easily detach the audio from the video, split the audio and mix the audio according to your own needs;
Simple interface with all editing tools displayed in the main windows, users can see and use tools easily;
Supports almost all the popular video formats, audio files and images. No incompatibility issues;
Hand-picked filters, overlays, motion graphics, titles, intro/credit. More effects are added regularly;
Export video in multiple formats or directly optimize videos for YouTube, Facebook, Vimeo, etc;
...