- Windows Movie Maker has a black screen, no video but just audio, what can I do?
Windows Movie Maker might experience loads of issues including Windows Movie Maker not working on Windows 10, and one among them is black screen. Very many people have reported encountering black screen in Microsoft Windows Movie Maker problem which can be solved easily with good troubleshooting basics.
You need to be well equipped on how to handle that without necessarily seeking the help of an expert. If you read through this article, it will become clearer to you how best to fix black screen in Windows Movie Maker.
Can't Miss: More Solutions about issues on Windows Movie Maker
Issues 1. [Solved] Windows Movie Maker Won't Work on Windows 10
Issues 2. [Fixed] Fixing Windows Movie Maker No Sound
Now let's start to fix black screen on Windows Movie Maker.
Part 1. Why Do I Have a Black Screen on Windows Movie Maker?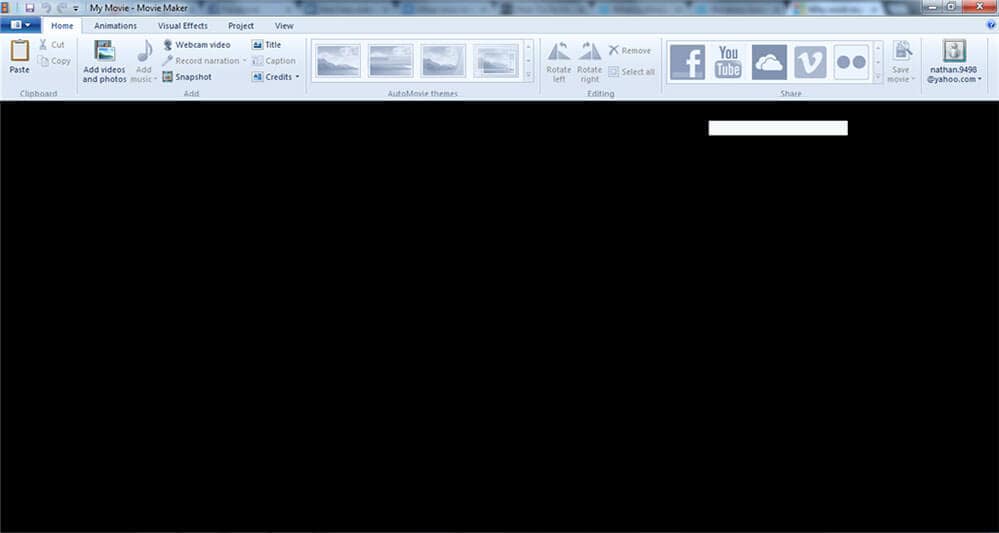 Have you been wondering why your Windows Movie Maker is having a black screen? Well, that is a big problem which affects your experience negatively if not dealt with in the right manner. Instead of seeing images in your video, you will be viewing a blank screen that is black in color.
Reason 1. Incompatibility
Incompatibility is top on the list of issues that cause a black screen in Windows Movie Maker. This will be as a result of installing codecs and software that are not compatible with the program.
Reason 2. Mute sound in Windows Movie Maker
If you mute sound in Windows Movie Maker, it will cause black screen as well. This can happen by mistake or knowingly. You might have your own reasons for muting sound in your video but you must be aware that it can cause the black screen problem. If you are muting your video, do that for a reason and not just fun. The screen of your video can also lead to this problem if it's faulty. In such a case, the Windows Movie Maker will be functioning well but the computer screen will have some issues which will end up in a black screen.
---
Part 2. How to Fix Black Screen in Windows Movie Maker?
There are several troubleshooting options for the black screen problem with Windows Movie Maker that you can give a consideration. It is up to you to choose the best option for your program's troubleshooting.
Solution 1. Set sound level
As you noted earlier, muting the sound of your Windows Movie Maker can cause the black screen error. As a solution, you should get rid of the mute settings for the program. To achieve that, select the "Timeline" and then expand to both audio and video. Right-click on the option for "Mute" and it will solve the black screen error. Alternatively, set the sound level of all the clips to zero which can be effective in solving the problem.
Solution 2. Shut unnecessary tasks
Why should you have ten tasks running on your computer yet you are using one? That will cause the black screen error and its only wise that you shut down those you don't need to remain with necessary ones. The more idle tasks you have running on Windows Movie Maker, the higher the chances that the black screen error will occur. Just remain with few tasks and those that you need only to help solve the error.
Solution 3. Restart Windows Movie Maker
Shutting down your program and restarting it for another time is a good way to tackle the black screen error. That will help you to determine if there are any viruses that are causing the black screen error to show up. Once you have noted that, you can scan the program to delete all the spyware and then restart the Windows Movie Maker. That is sure to solve the problem.
---
Part 3. Best Alternative for Windows Movie Maker to Fix Black Screen Problems
Filmora Video Editor (or Filmora Video Editor for Mac) is a popular program for video editing beginners and professionals. Compared with iMovie, Filmora Video Editor is much easier to learn and easier to use. It has a clean interface with all the effects and video editing tools displayed. When you see the interface, you'll know how to use it. It also allows users to stabilize videos, play videos in reverse and record the screen of computer. And there are more than 300 special effects for users to create a professional-looking video.
Now, you can take a brief look at the key features of the best Windows Movie Maker alternative.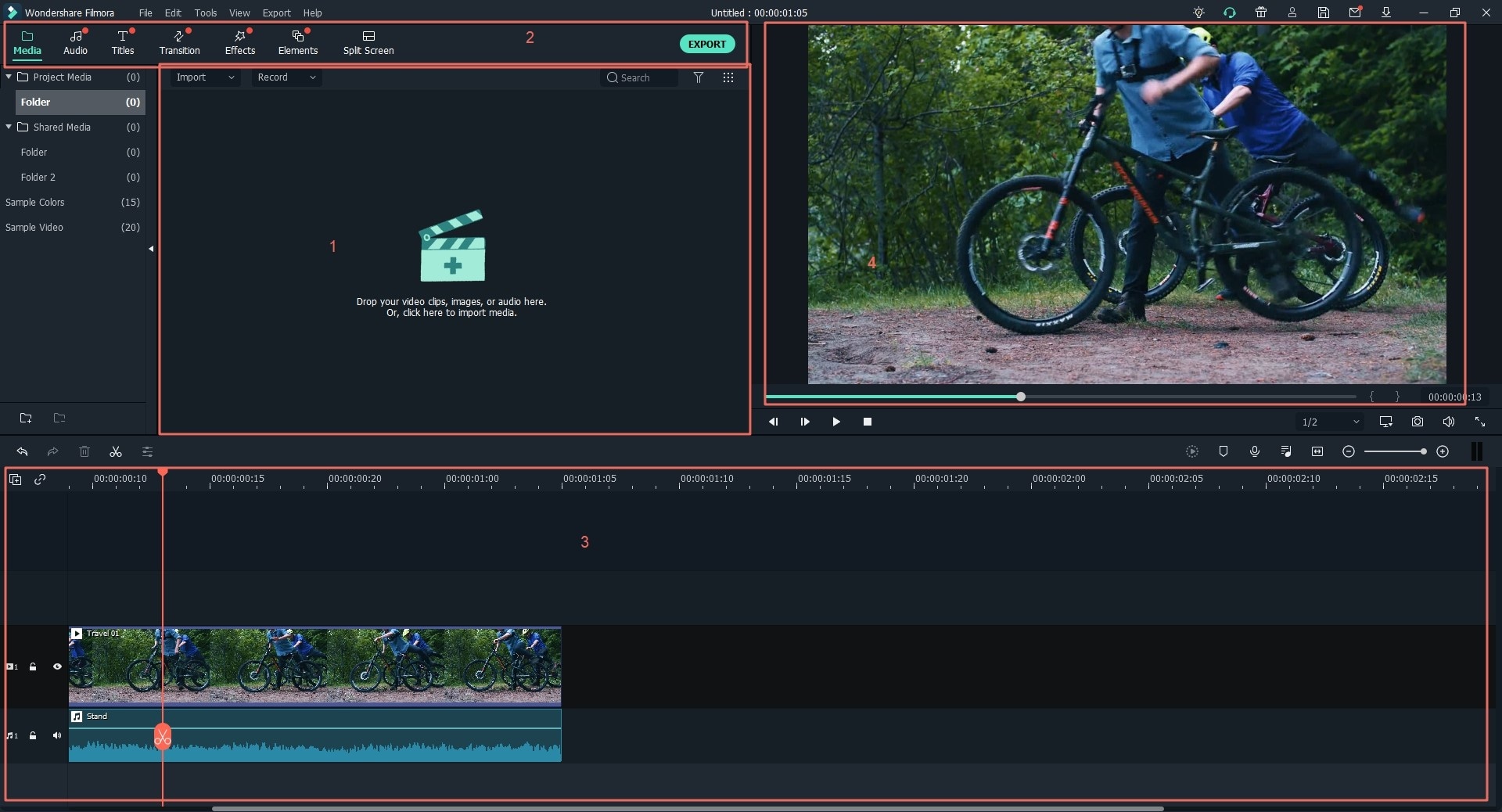 1000+ Video Effects: You can find 1000+ cool effects to make your video more attractive.
Advanced editing tools: Easily apply advanced color tuning, play video in reverse, stabilize video and more.
User friendly interface: All basic editing tools are obvious listed on the toolbar, easy to find and use.
Support all popular file formats: Support almost all popular file formats. No worry about incompatibility issues.
Download Filmora trial version to have a try now! By the way, you can check here to get detailed user guide of Filmora Video Editor.