When using Windows Movie Maker, chances are that you will experience some problems since it's not immune to that. Some of the problems might emanate from improper installation procedures or even bad use of the program. Whatever the problem is, there are solutions that you can seek to have everything back to normalcy. Therefore, the following are top 10 Windows Movie Maker troubleshootings.
Recommendation: The Best Alternative to Windows Movie Maker
Filmora Video Editor for Windows (or Filmora Video Editor for Mac) is your best alternative to Windows Movie Maker when your Windows Movie Maker crashes or stop working. This video editor has all the basic and advanced video editing tools that Windows Movie Maker has but with a more easy to use interface. It's suitable for both beginners and professionals.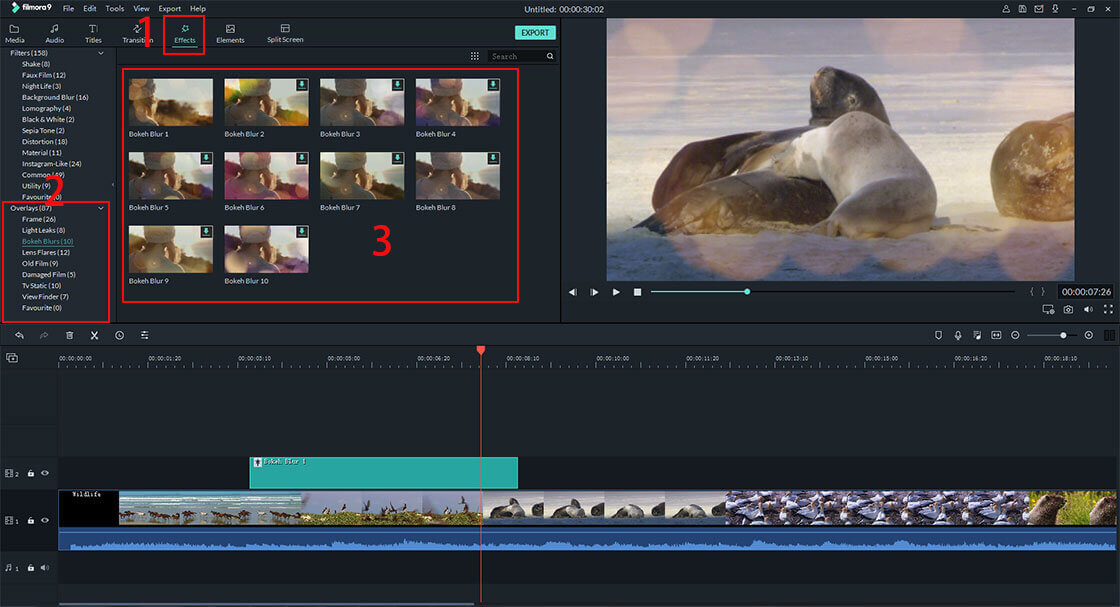 some of the exciting features of the software:
Basic editing tools like video cutting, rotating, trimming, cropping are ready in the interface.
Layer multiple video clips using the Picture in Picture track.
Easily ransform videos with a variety of filters and overlays.
Combine multiple videos, audios and images seamlessly.
Can record the PC screen and voiceover to video.
---
Troubleshootings on Windows Movie Maker Problems
1. Inability to Import MP4 Files
MPEG is the highly recognized format by Windows Movie Maker and if your MP4 files are unable to import, you should first convert to that. After converting, you can easily import.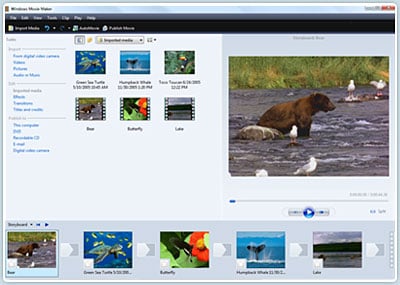 2. Loading Stops When Playing Files
You will encounter this problem very rarely but it's very frustrating. The cause could be incompatible filters and the solution will be making sure you only load compatible files.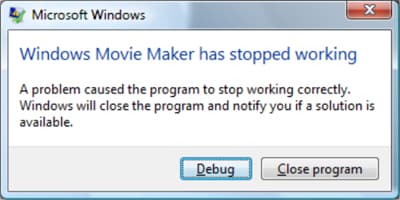 3. Protected Content
If you try to import any files to Windows Movie Maker and they have digital protection, you will receive an error message. This is a problem that cannot be solved but prevented through making sure you don't import files with such protection.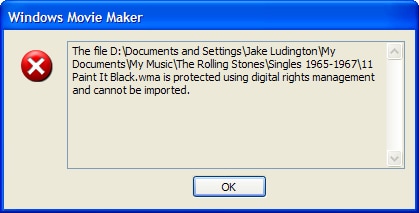 4. Difficulties Importing Incompatible Files
Whether its video or audio, you cannot add files to Windows Movie Maker if they are saved in a format that is not supported. Your only solution will be converting the files to a format that is supported by Windows Movie Maker.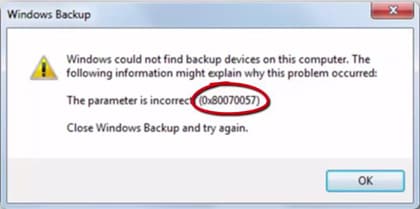 5. Absence of Sound
Your video or Windows Movie Maker program might be the cause of absent sound but you must determine where the problem lies. If it's the computer system, you can make sure there is right sound drivers installed since without that sound will not be heard.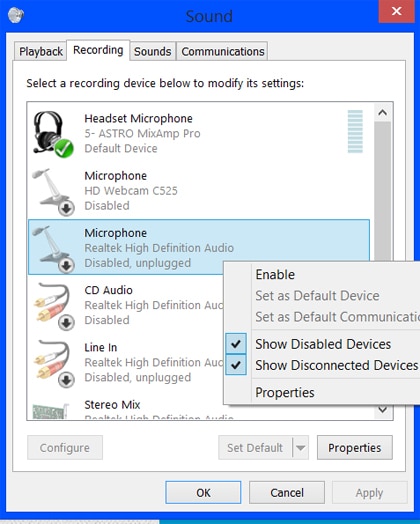 6. Movie Maker Not Working
There are many reasons why Windows Movie Maker will stop working: improper use, overworking the program or faulty installation. Do a diagnosis of the problem to determine the cause and then consider uninstalling to install the program afresh. It will help solve the problem.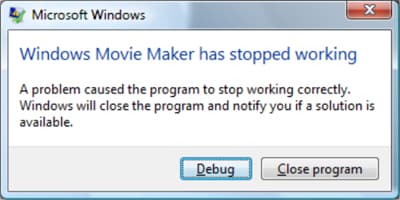 7. Movie Maker Fails to Start
There will be nothing as frustrating as your Windows Movie Maker failing to start when you have some editing to do. The program might fail to start if the version you are using has expired. Naturally, you will have to install the latest version in the market and it will solve the problem for good.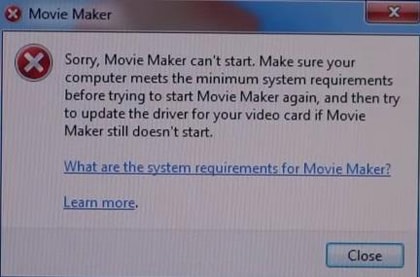 8. Unrecognized Webcam
You will expect your webcam to be recognized by Windows Movie Maker once you have plugged in to import your files. Sometimes, that will not occur and an error message appears on the screen. If that happens, you should check the connection between your computer and the webcam to be sure it is fine. Poor connection will obviously bring such problems.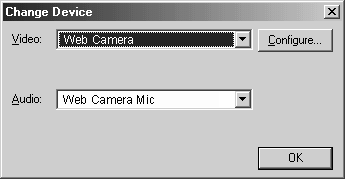 9. Unable to Record Files
There are other times when the webcam might be well connected but recording your video or audio files fail to materialize. Just be sure that you are not sharing the webcam with any other program apart from Windows Movie Maker. The other option will be reconnecting the webcam if the first option fails to work.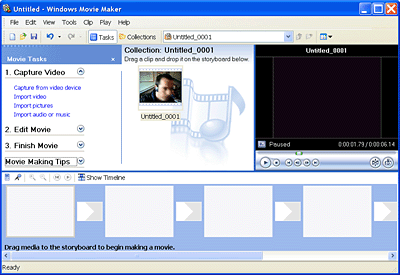 10. Unrecognized Audio Device
If the screen displays an error message indicating that no audio devices have been found, you should click on the "Start" button to access the "Control Panel" for easy diagnosis. It will give you the choice of selecting the right recording device that you want to use and webcam is one of the choices available. The process might be tedious but it will be the only way to clear such an error.