How do I speed up videos in Windows Movie Maker? If you have used Windows Movie Maker in the past to edit video, you know that it allows you to speed up and slow down videos in Movie Maker. In this case, speeding up is the main focus and you must know how to use that for your videos whenever editing. You can read on to learn how to speed up video on Windows Movie Maker.
This is a detailed guideline to help you alter speed for your video in Windows Movie Maker. When you speed up, it will be a good way to show action in a condensed manner and it's commonly used with comedies. Beware that altering the speed for your video file will bring an effect to the soundtrack. The speed and pitch of the video will go higher at a similar rate. Sometimes you might find some versions of Windows Movie Maker lacking this functionality but that is one in a million, so don't be over concerned. Follow the below guide on how to increase speed of videos in Windows Movie Maker.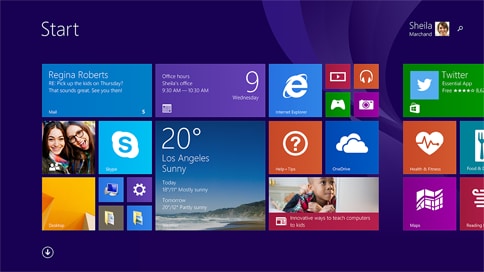 Step 1. Begin by downloading Windows Movie Maker and install the program to your computer. Ensure you have followed the given instructions for effectiveness of the program after installation.
Step 2. Launch the program from the start menu and the main window of the Windows Movie Maker will be displayed.
Step 3. Click on the "File" button and then follow that with "Import". You will be able to locate the file that you are seeking to speed up and clicking on it will automatically add to the timeline. You can drag the files directly to the timeline and the timeline mode has to be active.
Step 4. Choose video effects from the "Standard Video Effects" option. From the list, choose "Speed Up" followed by "Double" and then click to add before clicking on "OK" button. You will see the speed of the video file double once it has been applied successfully.
---
Part 2. How to Speed Up Video with Filmora Video Editor
Filmora Video Editor is unerring editing tinker tool with an outstanding capability of precisely editing your video and audio clips with unmatchable ease. Several robust inbuilt features coupled with the intuitive interface and a pool of formats supported has seen the program register innumerable use around the world. It is modelled to naturally conform to the current world demands and thus prompts absolutely no doubt of stepping in with all your feet. Just taste with its trial version before finally pulling a trigger on the premium version.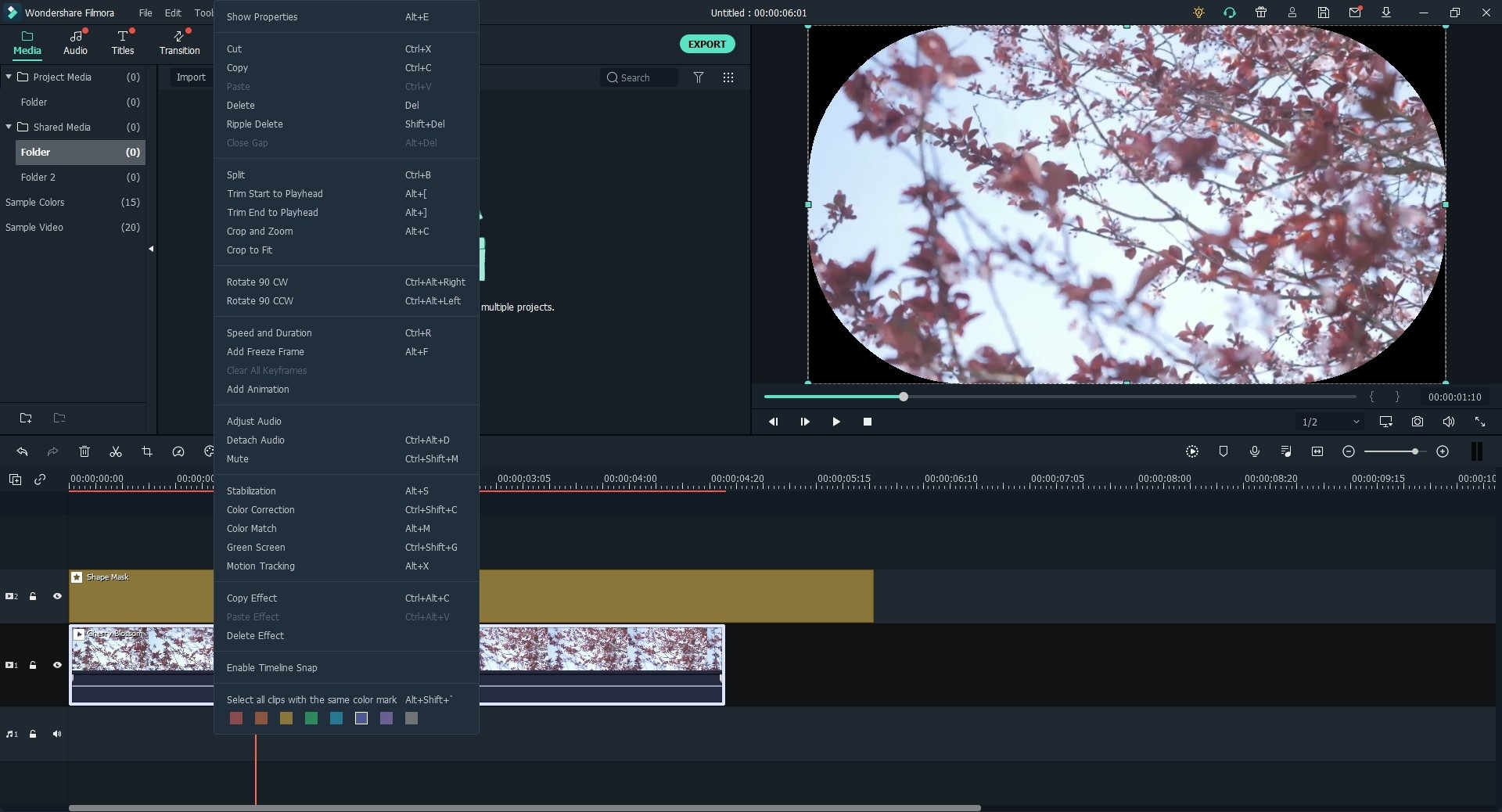 Precision Speed Control- Filmora Video Editor lets you make your clips 100 times faster or slower as per your choice. This feature is crucial in time lapses.
Advanced Editing Tools- Filmora Video Editor features an assortment of advanced essential tools like Picture in Picture, Audio Mixer, Advanced Text Editing, Green Screen, and Split Screen among others.
Effects Store- The program hosts scores of great effects including filters, animated effects as well as modern video effects which help make your videos more appealing. Remember new collections are added each month.
Quality Video Editing- Filmora Video Editor offers a platform for users to edit and export their videos at high-quality resolutions of up to 4K.
Social Import- With Filmora Video Editor, you can import photos as well as video clips from popular social sites including Facebook.
Multiple Format Support- Filmora Video Editor supports a wide range of formats, ranging from audio, video, and device formats.
---
How to Speed Up Video with Filmora Video Editor:
Step 1. Import Video File
Launch Filmora video editor in your computer then tap on "Import" button on the primary window, choose "Import Media Files" select your intended video file and click on "Open" button add it in the program. Alternatively, you can simply drag the video and drop on the User's Album.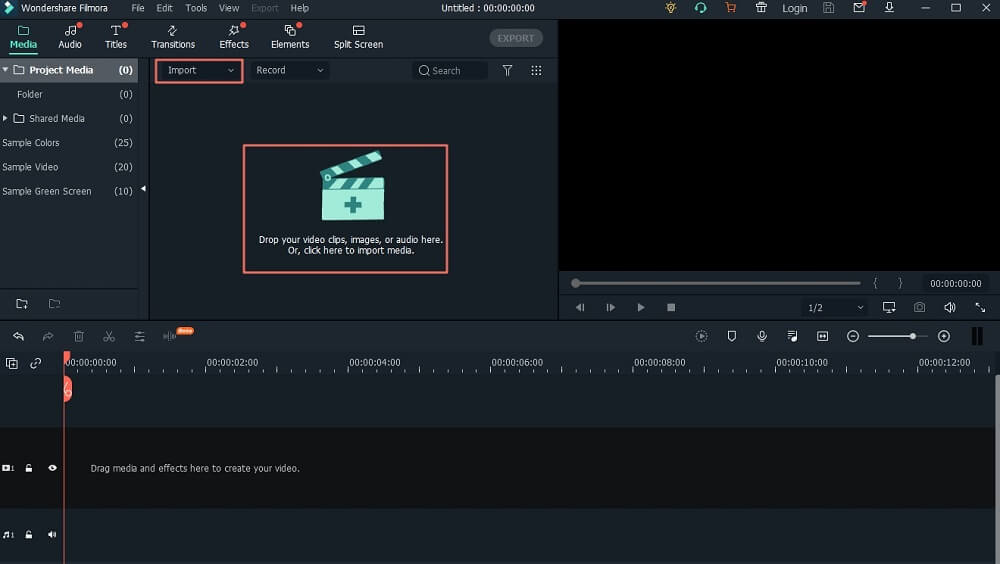 Step 2. Speed up Video
Here now, drag your file from the User's Album to the first video track on the timeline. For you to open the video editing panel, left double-click the video on the timeline, the latter will be displayed on the top left side of the program. Locate the speed option then drag on it to the right to speed up the video up to your preferred play rate. The alternative, at the same video editing panel, you can as well speed up the video by clicking on the upper "greater than arrow" on the "speed box" and speed in numbers will indicate, 1 is the normal speed of the video while 2 is twice the speed. To save the edit click the "Ok" button on the bottom right of the editing panel.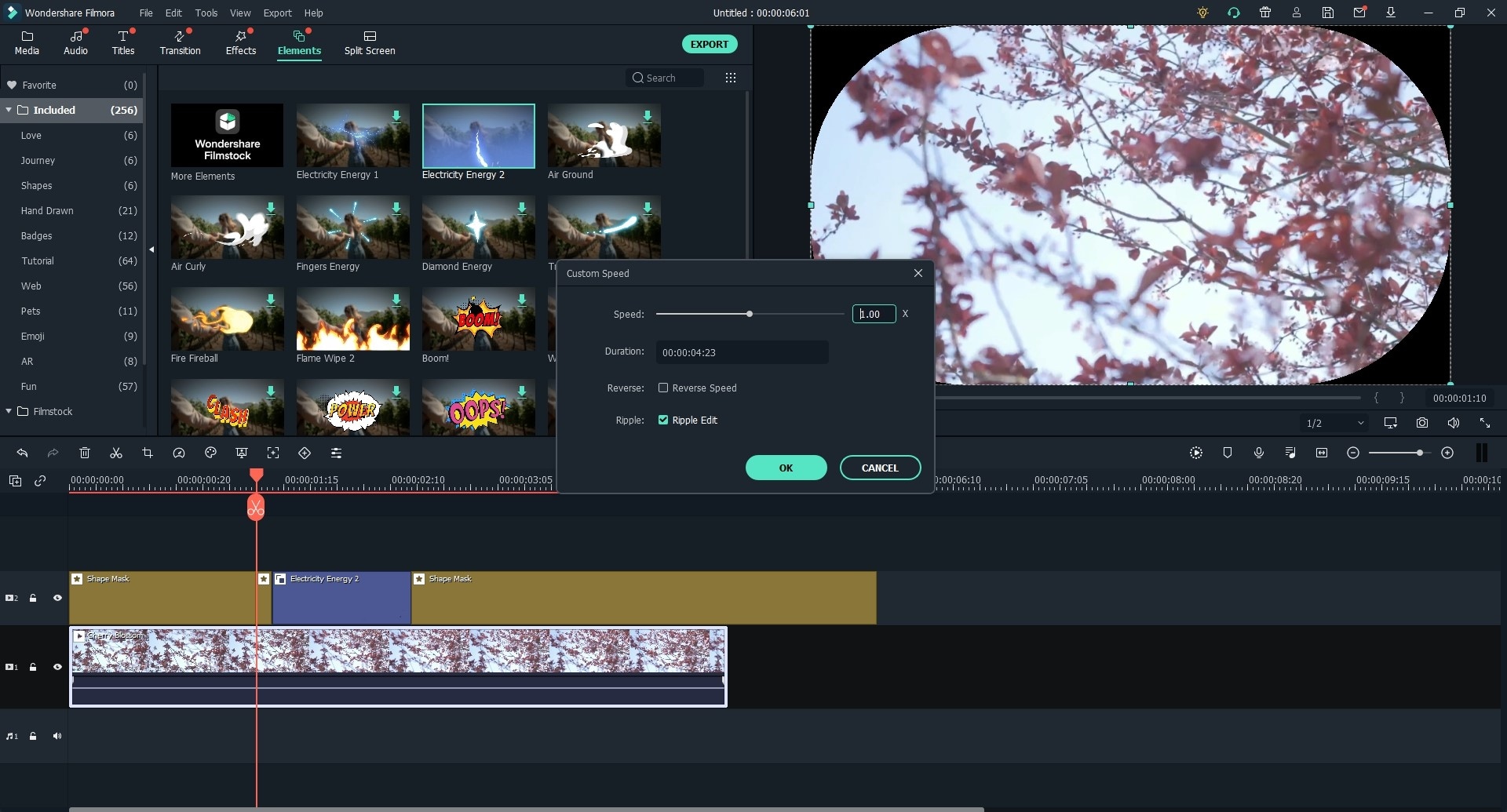 Step 3. Export fast motion
Once satisfied with your video speed, simply click "Export" button after which a pop-up window will be displayed. At this point you are prompted to select output format, give your new video name and, choose the convenient save directory. You can also directly export to your device, YouTube and, social media platforms like Facebook.