Does Windows Movie Maker Support AVI Files?
AVI is one of the popular file formats supported by Windows Movie Maker. It is a highly compatible format that you cannot afford to overlook when using this program. When your Windows Movie Maker has problems and keeps on displaying error messages on the screen, don't worry. You can get the right codec to solve the problems. And there are very many Windows Movie Maker alternative to edit AVI videos. With the best codec, you can import and edit AVI video with or without Windows Movie Maker.
Part 1: How to Convert AVI to WMV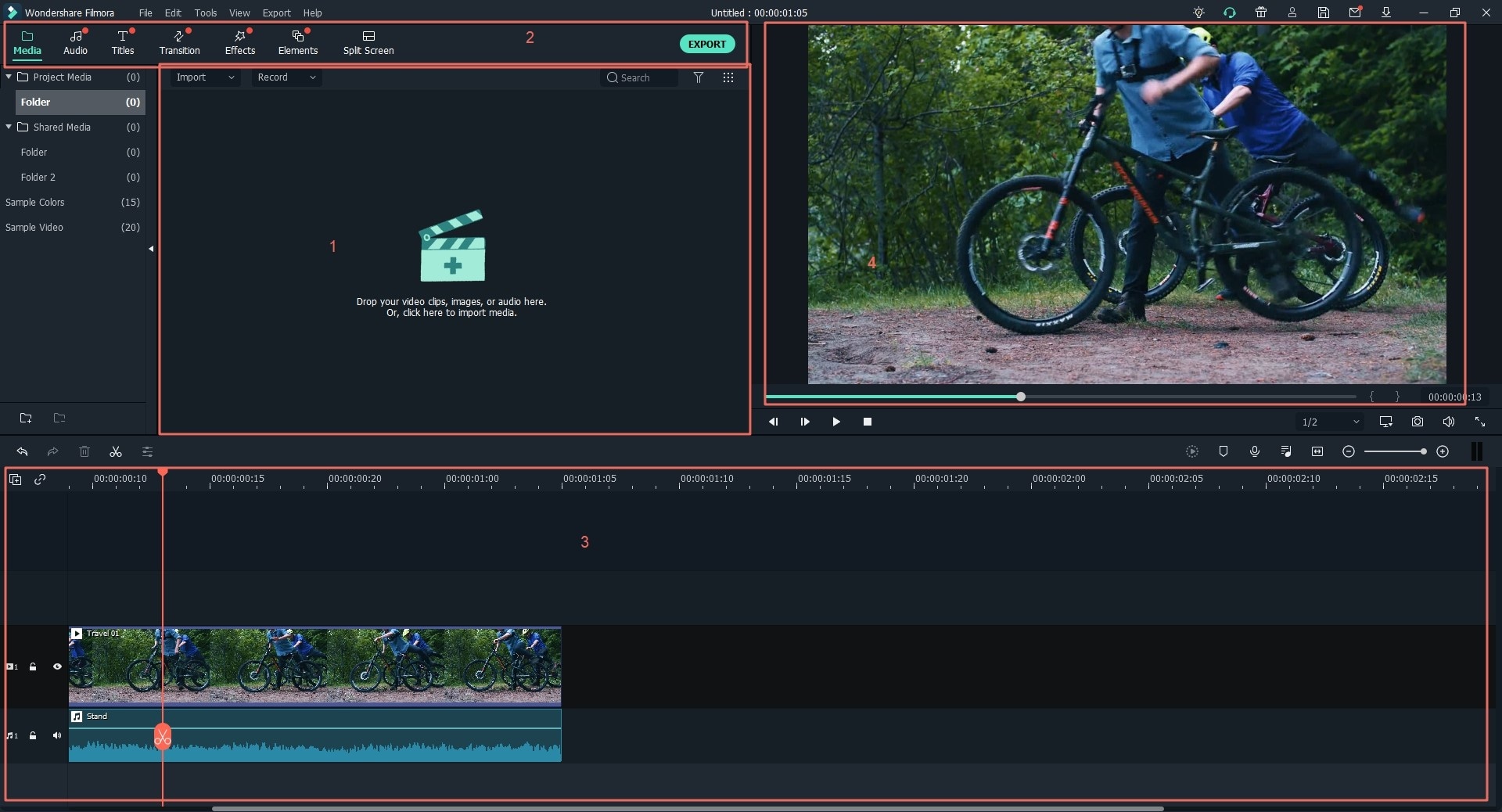 When there is the "Windows Movie Maker Can't Import AVI" error on your computer screen, you can solve that by choosing to convert AVI to WMV, alternatively using Filmora Video Editor as alternative to Windows Movie Maker to edit AVI videos. The program is very easy to use and has all the important features that you may need. It can help in customizing the videos through using the basic tools for editing available while its speeds are very high with no quality loss at all.
Why Choose Filmora Video Editor
DVD Toolkit; you can burn DVD disc, copy and play the movies on any DVD player after converting them.
Conversion speed; this tool enables you to convert video files thirty times faster than other converter tools. It also retains 100% quality of video, audio and images.
Supported formats; Filmora Video Editor supports any video, audio and image formats such as Mpeg, 3gp, MP4, FLV, WMV, AVCHD, VOB among others.
The tool can cut the video into multiple pieces, add sub-titles, effects as well as adjusting the video aspect ratio.
---
Step-by-Step Guide to Convert AVI to WMV Using Filmora Video Editor
Step 1. Import files
This will be the first step when converting AVI to MWV. You can drag and then drop the files directly to the program or opt to go to "File" on the menu bar then click "Import Media Files".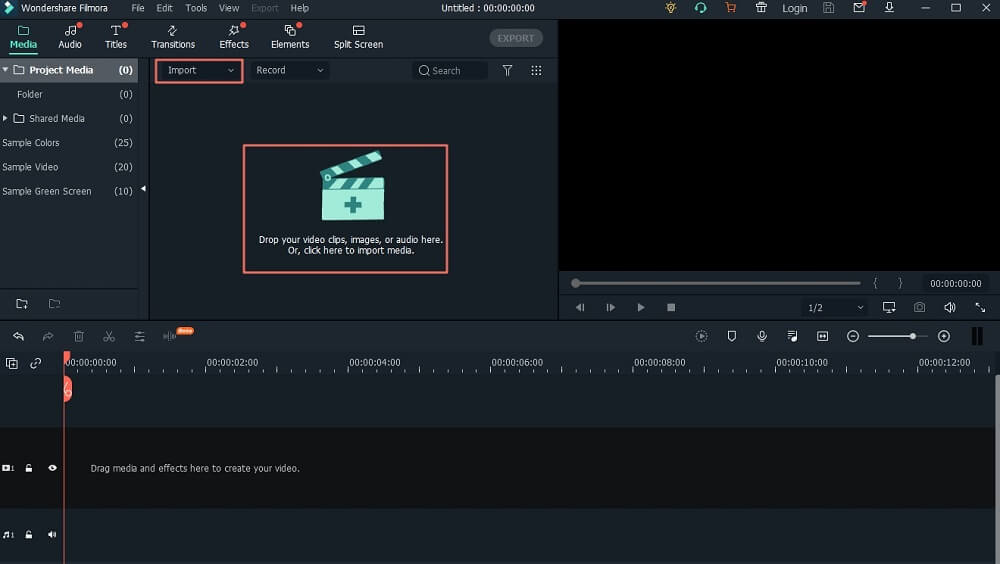 Step 2. Edit AVI Videos
You can use the built-in video editing tools to edit the AVI videos, including rotating, cropping, trimming, and more. And you can apply effects to customize your AVI videos.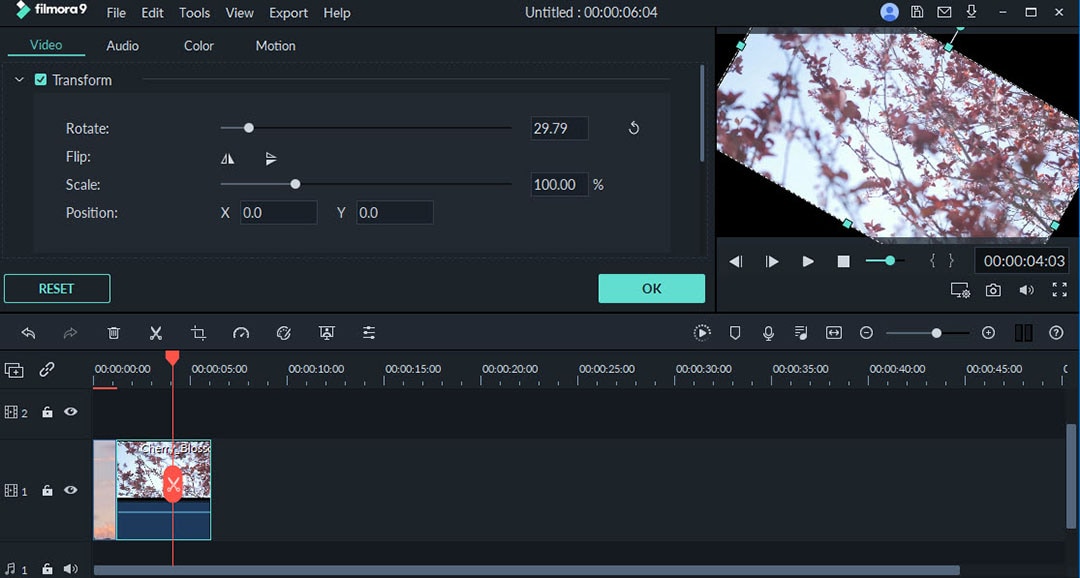 Step 3. Save AVI to WMV
Finally, you can start the process of converting your AVI files to WMV. Click on the "Export" button and select WMV as the output format. And then you can have the WMV ouput video.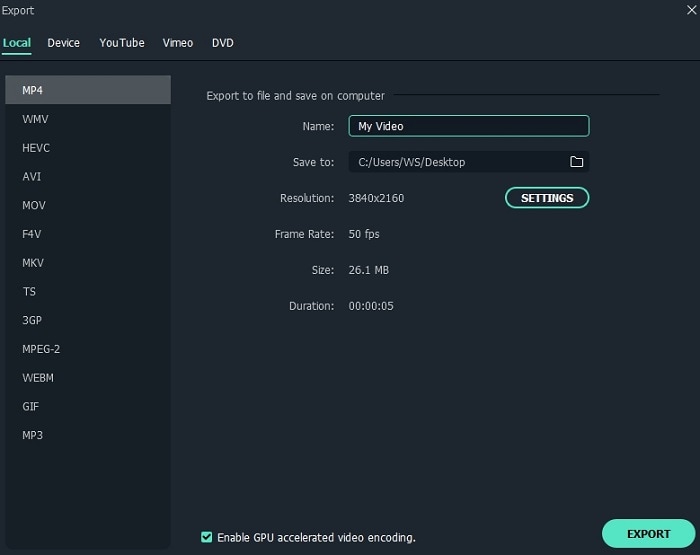 ---
Part 2: How to Convert Windows Movie Maker Files to AVI?
You are incapable of getting a AVI file from Windows Movie Maker directly, for AVI is not supported by Windows Movie Maker. You have to convert your Windows Movie Maker files before you can get an AVI file. With the help of Filmora Video Editor for Windows, you can finish the conversion easily. You will find the intuitive interface of the program comfortable and friendly. Learn more about it before you start the conversion work will save you much trouble. Whether you are a beginner or an experienced video editor, you can benenifit from the following instructions: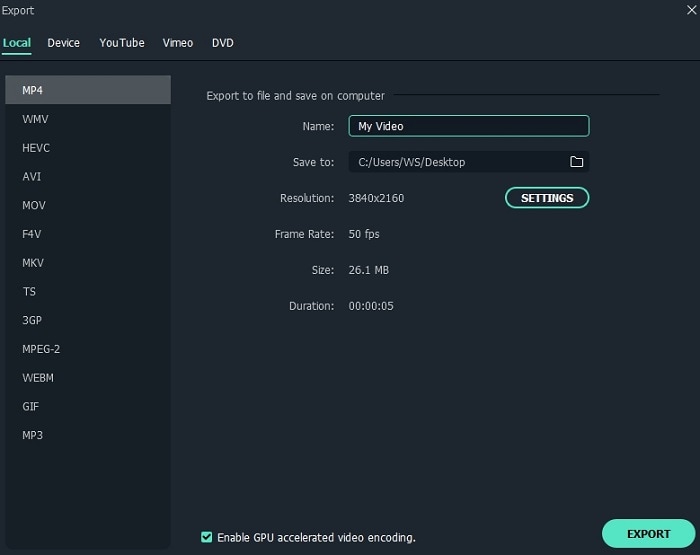 Step 1. Add files- Before doing anything with your Windows Movie Maker files, you need to save your files into WMV which is a highly recommended format because of compatibility. Next, you can have the files you have saved as WMV added to the convertor through dragging and dropping. Alternatively, click on the "Import Media" button to accomplish that.
Step 2. Edit video- You can do any changes on the WMV videos and apply effects like title, transitions, green screen, filters and more.
Step 3. Start converting- When you click the "Export" button, you will officially begin the process of converting your Windows Movie Maker files to AVI. It will not take a long period but that depends on file size.