Contents
Effects are very important for enhancing the looks of your video after editing. The effects that you choose for your video will depend a lot on the specific needs you are out to satisfy. You will come across very many apps in the market to download. Following we will Introduced separately the best 5 video effects apps for iOS and for Android.
The Best Desktop App to Add Video Effects
Filmora Video Editor for Mac (or Filmora Video Editor for Windows) is the best video editor in the market and provides the best methods, tools and techniques to perform the video editing easily. It has the feature of auto enhance which can enhance your video quality automatically to match you needs.
Key Features of Filmora Video Editor:
Various special effects including split screen, green screen, and face-off features are also available.
It has over 300 video effects that allows you to be more creative using themes on love, the internet and pets
Great-looking animated titles can make your video stunning and special.
It includes advanced editing power to Mac users with reverse playback, video stabilizer and pan and zoom features.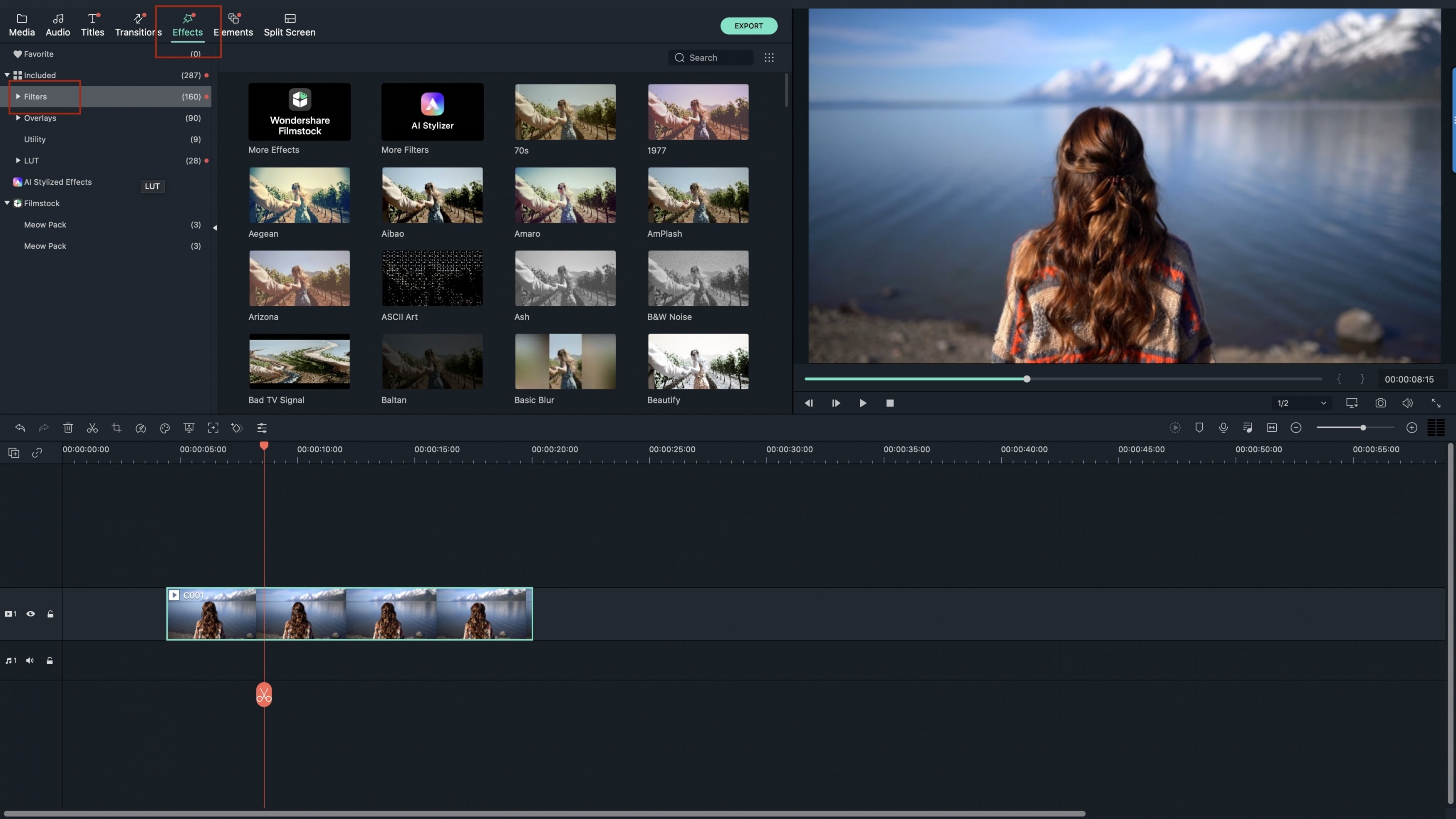 Part 1: Top 5 Video Effects Apps for iPhone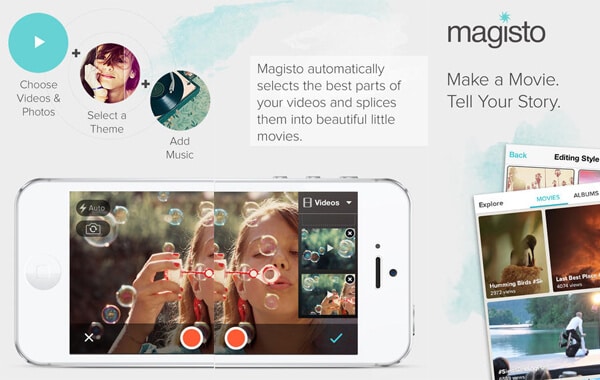 Key Features:
You will be able to free download this video effects app. However, there are two options for subscribing to this app if you want; monthly at $5 and annually for $20. The main advantages of Magisto are ability to come up with long movies, enjoy unlimited downloading and limitless cloud storage.
Price: Free
Pros:
It is very easy to share edited videos, works at high speeds and comes with ease of use.
Cons:
Downloading is very challenging; you will not have control over your editing while every edited video has to be branded with a Magisto logo. That's really annoying.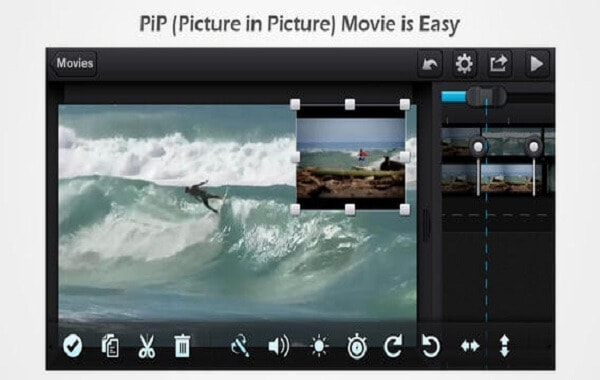 Key Features:
This is an app that has all the features you will be looking for. The main advantage of using this app is an interface that is user-friendly. You will be able to drag and then drop your files easily. Additionally, it is possible to share your files on sites like YouTube and Facebook as well as come up with different types of movies.
Price: Free
Pros:
You can share your videos easily and enjoy using a user-friendly interface.
Cons:
The only problem you can experience is related to downloading and installing the app.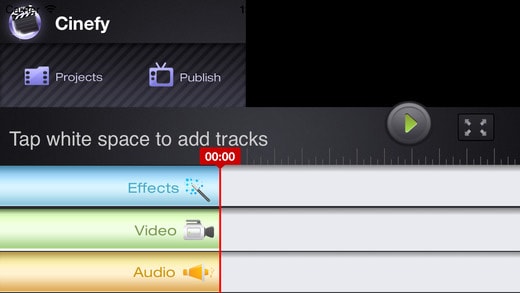 Key Features:
It is very effective in video editing. There are hundreds of unbelievable effects that you can choose to add to your video with this app like titles, sounds and overlays. It has a very easy-to-use interface that will help you do the editing in a matter of seconds or minutes. A few touches are enough to accomplish that.
Price:Free
Pros:
You will be able to enhance your video with very many impressive video effects plus the intuitive interface.
Cons:
There are some countries where the downloading option for this app is unavailable thus not very reliable.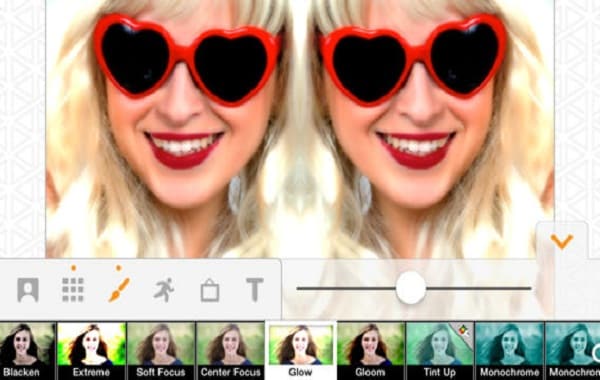 Key Features:
There are many and real-time effects that this app offers for editing a video so you will have the freedom to choose the best. Apart from uploading to video-sharing sites like Facebook and YouTube, it allows for free sharing with friends and members of your family. It is an exceedingly easy-to-use app that is available for free.
Price: Free
Pros:
It is very easy to use and you will be able to manage editing even as a rookie. It is good for any person to use.
Cons:
It is prone to attacks by bugs and other viruses which can affect its effectiveness.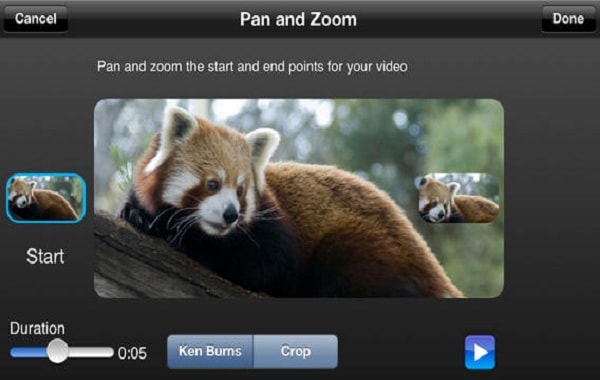 Key Features:
This is one of the best cloud platforms that you can use to create, collaborate and share videos. It has a variety of effects that you will be free to use in enhancing your file through professional editing. It has speeds that are better over ten times than other available apps and it is one of the greatest reasons why many people prefer it. You can download it for free so don't have any budget.
Price: Free
Pros:
The intuitive interface makes this app very easy to use.
Cons:
It has a lot of features limitations which is attributed to availability as a free version.
Part 2: Top 5 Video Effects Apps for Android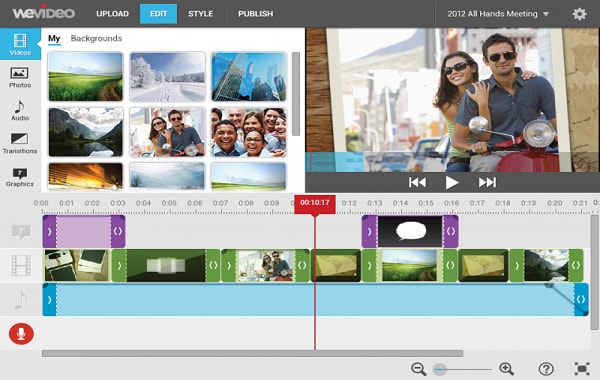 Key Features:
This is a two-in-one app that can handle both video editing and making. It is available for free downloading and comes with very many effects. Using the app is very easy and can be used even over the phone. Its speeds are very fast and ranks as one of the best in the market today.
Price: $0.99 - $49.99 per item
Pros:
You will enjoy automatic saving of your edited video in addition to a huge selection of quality features.
Cons:
It is not very friendly to the user.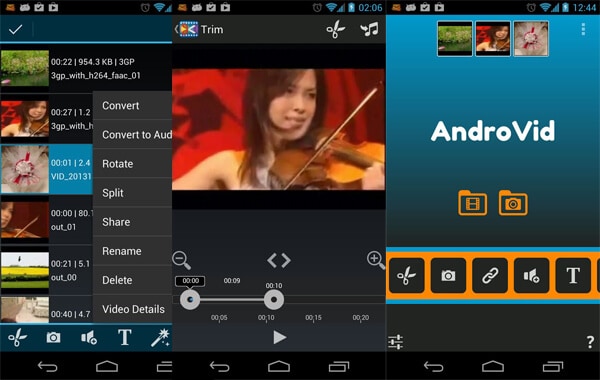 Key Features:
This video special effects app will allow you to apply any type of video effect that you want once downloaded and installed to your computer. Some of these effects include fade in and out, slow and fast motion, mirror and gray tone. After that, upload the videos easily to online sites and share with friends.
Price: Free
Pros:
Editing is fully professional with this video effect app because of the many features and functionalities it offers.
Cons:
If you are using a mobile device, some of the features might fail to work and the refund policy is unfavorable.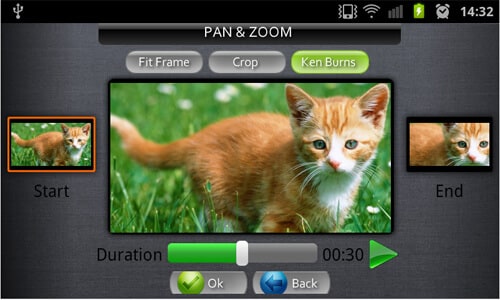 Key Features:
The layout for this special effects video app is one of the easiest to use and will give you an easy time when applying effects. You will not be charged anything for downloading this app that supports a wide variety of file formats including MOV, MP4, WAV and MP3. Its biggest advantage is easy editing courtesy of the intuitive interface.
Price: Free
Pros:
You must enjoy the ease of use that this app offers thanks to its friendly interface.
Cons:
Rendering projects is one of the hardest things to do with this app.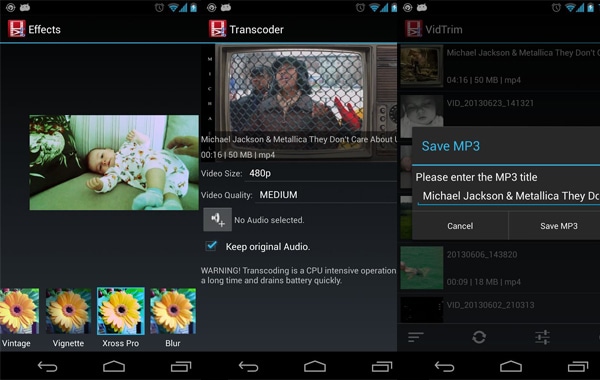 Key Features:
You will enjoy the fact that this app supports different languages including English, German and Italian. Its cool effects include vintage, negate, blur, edge detect and sharpen. It is simply the best option for enhancing your video. VIDTRIM is available for free.
Price: Free
Pros:
It offers complete video compression and easy sharing of edited video.
Cons:
The availability of this app for free means there are some serious limitations it will come with.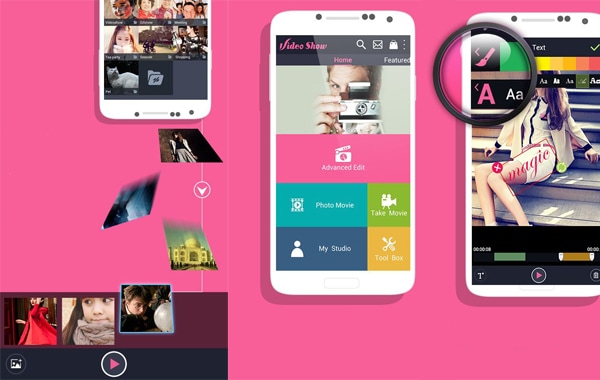 Key Features:
This is both a video editor and maker that works at extremely high speeds. It has some beautiful effects that you can apply to your video including sketch, sepia and beauty. Feel free to share your edited video on any online site or even add texts when editing. That is possible because of its user-friendly interface.
Price: Free
Pros:
Users enjoy free and easy editing on top of easy video sharing.
Cons:
Its compatibility is wanting because not all formats are supported.