- How do I change the speed of music on the iPhone?
- What's a good app to use to slow down the music?
There are times when you might want to slow down audio clips on your device, especially if you are reading audiobooks, practicing music, doing transcriptions, and so on.
The good thing is that there are a plethora of apps that can do the job for you. You simply need to install it on your Android or iPhone, and you are good to start making the alterations you fancy.
Wondering what slow down/speed up music app you can use? Well, we will be reviewing 10 apps that stand a cut above the rest.
Tips:
Wanna make your video more engaging and unique? Try to spice it up with filters, animated titles, music, transitions. Still unsatisfied? You must be an enthusiastic video creator! Get ready to learn how to use the most popular video editing skills including motion tracking, audio ducking, and auto background removal with Filmora.
Part 1: 10 Best Apps to Slow Down Music for Android and iPhone
GarageBand is a music studio for Mac and iOS users perfect for creating music projects, recording audio, instrumentals, and tons of other cool stuff. This includes slowing down parts of music, a feat that is great for learning various aspects of music. For instance, you could learn how to play instruments like a guitar by taking lessons that come with the tool.
Pros:
- It has lots of great features for both beginners and pros in music.
- It is a good tool for learning how to play the piano or a guitar
Cons:
- It is only available for Mac and iOS users.
Supported OS: Mac and iOS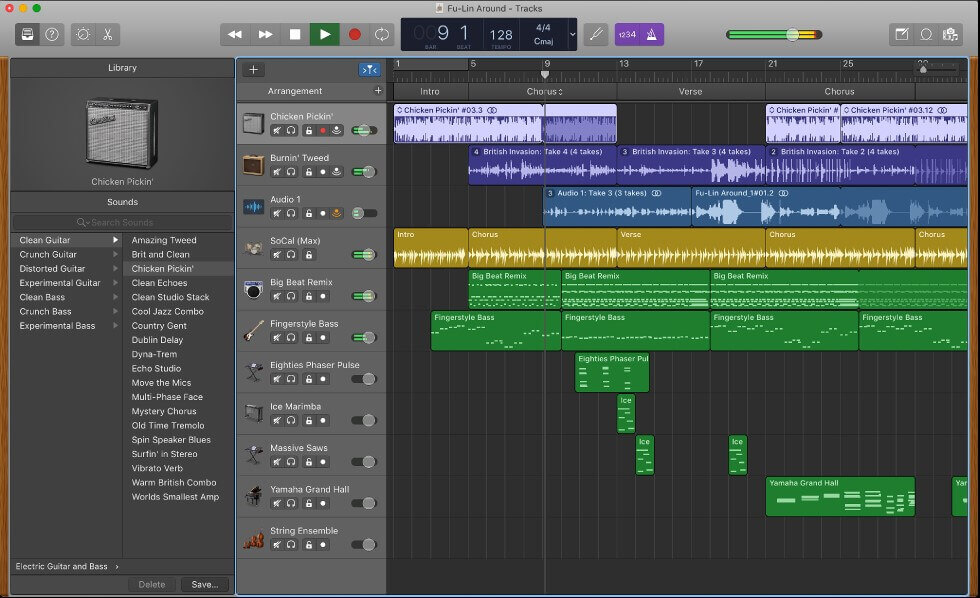 ---
This is another simple but quite effective app you can use either to slow down music or speed it up. You simply download and install the app on your Android device, then use it to tweak the speed and pitch of any audio, perhaps for practicing music instruments, doing transcriptions, reading audiobooks, learning a new language, etc.
Pros:
- It is simple and straightforward to use.
- Most users love it for learning how to play instruments
Cons:
- It is packaged with limited features.
Supported OS: Android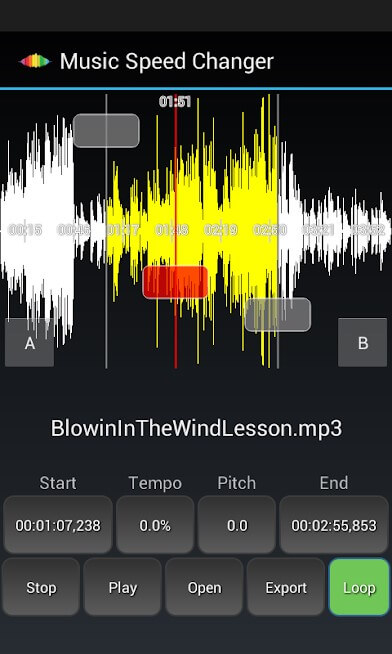 ---
Audipo is one of the popular freemium music speed changers for Android. It actually offers a number of nice features, including free ones like altering speed without changing the pitch, advanced controls suitable to handling long tracks, etc. On the premium version, you are bound to get advanced features like pitch shift control, the ability to work with playlists, shuffle songs, and even export your audio tracks to formats like WAV, MP3, etc.
Pros:
- It is great for listening to audiobook player and using it as a radio play.
Cons:
- It is not entirely free as you will have to upgrade to premium to unlock more features.
Supported OS: iOS and Android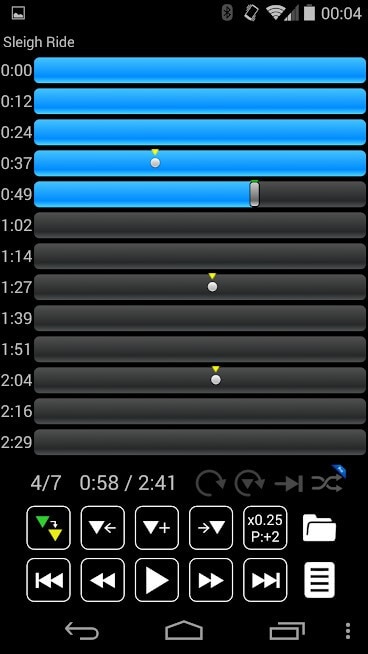 ---
Anytune is an advanced app for iOS and Mac users looking to learn, transcribe, practice, and perform musically. Just like the others, you can use Anytune on Mac or iOS to slow down the tempo of the music, plus you can also do advanced stuff like changing the pitch, redoing loops, creating navigation marks, etc.
Pros:
- It has features tailored for beginners and pro musicians. Cons:
Cons:
- It is a freemium tool.
Supported OS: iOS, Android, Mac, and Window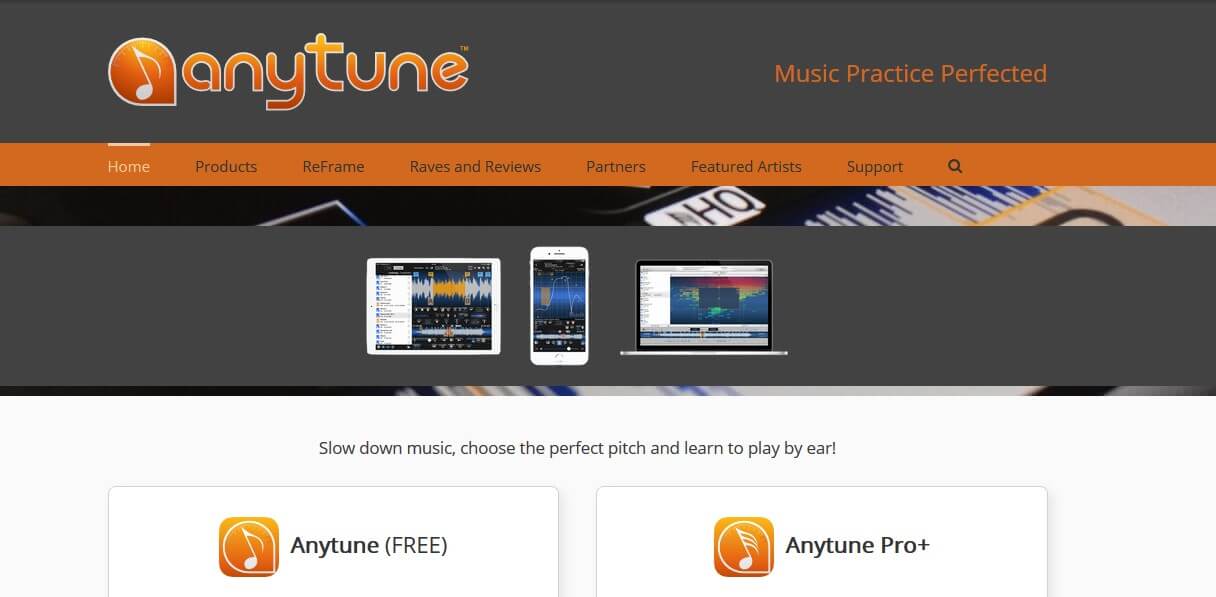 ---
Riff Studio is an Android app that allows you to set a list of music, tweak their speed, then practice that instrument you want to learn. In fact, you can adjust the two parameters in real-time. For example, you can alter a song's pitch without touching the speed or vice versa. You will also get a bookmarking and A-B looping feature, which is good for fine-tuning your music skills.
Pros:
- It is simple to use.
- You can adjust various parameters other than the speed of the music.
Cons:
- It is only available for Android devices.
Supported OS: Android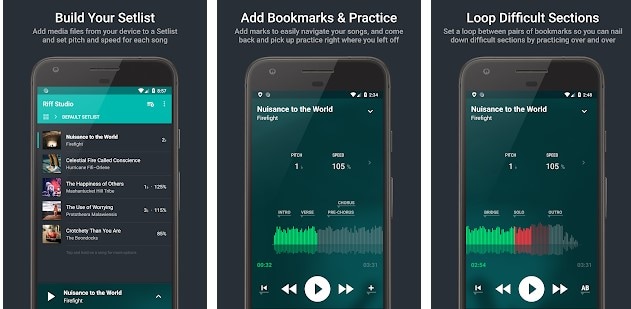 ---
Amazing Slow Downer is an app by Roni Music designed for users looking to change the music speed without altering the pitch. Apart from the Amazing Slow Downer, Roni is actually known for creating some top cross-platform music software. This includes the likes of Audio Companion, Sweet MIDI Player, etc. In other words, you are bound to get a nice app from top developers for learning and practicing music.
Pros:
- It is a cross-platform tool.
- It is simple to use, plus you can always get support from Roni Music.
Cons:
- It is relatively limited in functionality as you can't do more than slow down music.
Supported OS: Mac, Windows, iOS, and Android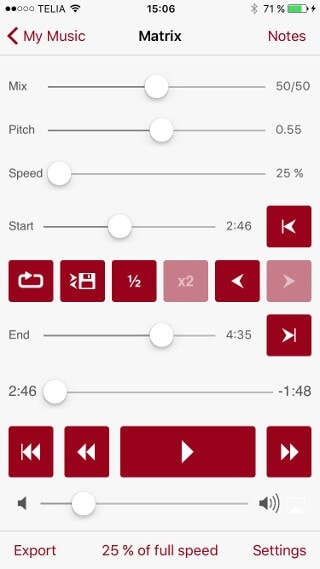 ---
If you loved an app to slow down iTunes music and practice, then PocketAmp is certainly up there with the best. It has a Built-in player tailored for iTunes, meaning that you can Time Stretch and Pitch Shift on your favorite playlist.
Pros:
- It has low latency processing capability.
- It affords you full access to your library.
Cons:
- It costs 4.99 to purchase.
Supported OS: iOS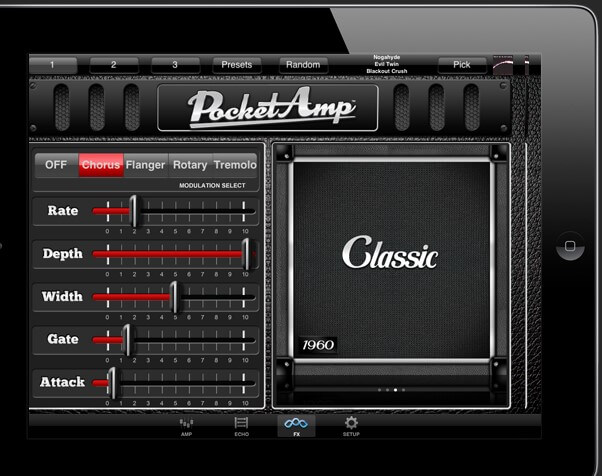 ---
Tempo SlowMo is a BPM slow downer or speed up meant for not only musicians but also dancers and just about anyone who wants to enjoy or learn from audio clips. The tool was created by Chord Detector and Chord Tutor apps, and it is quite easy and simple to use. You can slow down or speed up any audio BPM, and just like the other apps. It will keep the original pitch intact.
Pros:
- You can create Playlists.
- It is built with Pitch Changer and BPM Tapper.
Cons:
- The sound gets distorted when you go below 50% of speed.
Supported OS: Android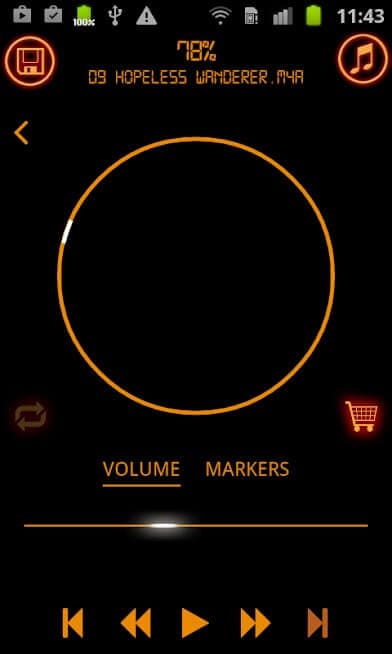 ---
TimePitch is a music player that you can also use to alter the Pitch and Tempo of the songs on your iPad or iPhone. It is also super easy to use. You install the app, pick the songs on your device library, then make use of Pitch and Tempo sliders. You are then good to listen, learn, and enjoy!
Pros:
- It is easy to use, plus it is a music player as well.
- It supports many languages.
Cons:
- It is free but with ads.
Supported OS: iOS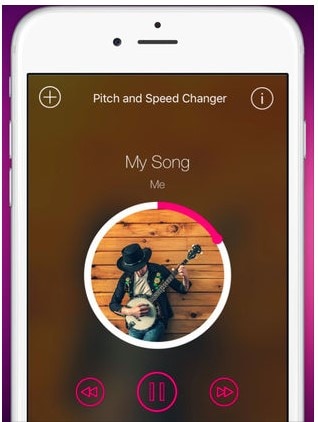 ---
Just as the name suggests, this app has a keen focus on two aspects in audio, the pitch and the speed. It is a great app for musicians owing to its accuracy levels plus the intuitive interface that features nice controls and waveforms. In the pro option, you can go as far as saving the project loop points and pitch/tempo settings and even exporting your adjustments in m4a format.
Pros:
- It is user-friendly.
- It has features cut out for beginner level and advanced musicians.
Cons:
- It has features cut out for beginner level and advanced musicians.
Supported OS: Android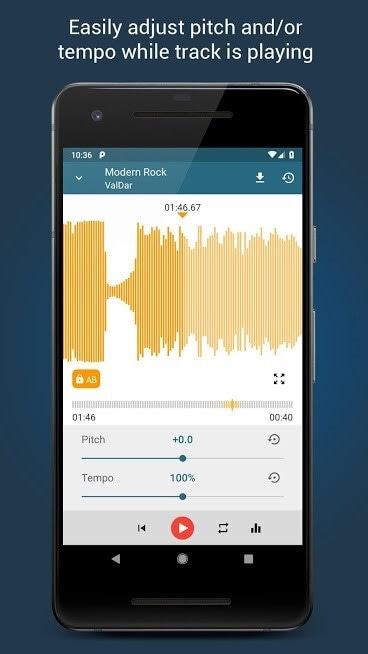 ---
Part 2. Best Video Editing Software to Change the Speed of Music - Filmora Video Editor
[Recommendation] After checking the list of apps slow down music, let's take a look at a desktop video editing software that can help you change the speed of the video and give you more powerful audio editing functions.
You can easily slow down your video with its Uniform Speed function in a few clicks. Moreover, you can control video speed freely with its advanced Speed Ramping function, by adjusting the speed of any parts of your video.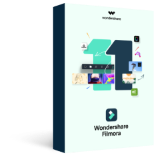 Best video editing software for beginner and semi-professional, that comes with powerful editing skills like trimming, splitting, rotating, editing, etc.
Advanced video effects like green screen, PIP, audio mixer, etc. can also be found and applied to your video within few clicks.
500+ free special video effects to customize and create an awesome movie by yourself.
1000+ standalone effects downloading resources to make videos in all kinds of styles.
Export videos to Chromebooks compatible format with 1 simple click.