Stop motion is a filmmaking technique that captures still images frame by frame and conveys a narrative in a video animation. In this technique, a camera is started and stopped frequently, frame-by-frame, to give motionless objects and figures the illusion of movement. It is similar to traditional animation that is also a frame-by-frame process. Traditional animation is 2D and mostly hand-drawn, but stop motion is photography turned into 3D animation.
You might be wondering why you should use stop motion in the era of CGI animated filmmaking. The reason behind using stop motion is that feature-length films can be monotonous and not budget-friendly. On the other hand, stop motion graphics and videos are pretty simple to create and implement when using them for video marketing strategy.
Films like The Nightmare before Christmas (1990), the Wallace and Gromit (1993), and Coraline (2009) have popularized this style of animation. In these films, scenes of the characters were created frame by frame, as artists move centimeter by centimeter for each shot to imitate movement, speaking dialogue lines, and having finite facial expressions.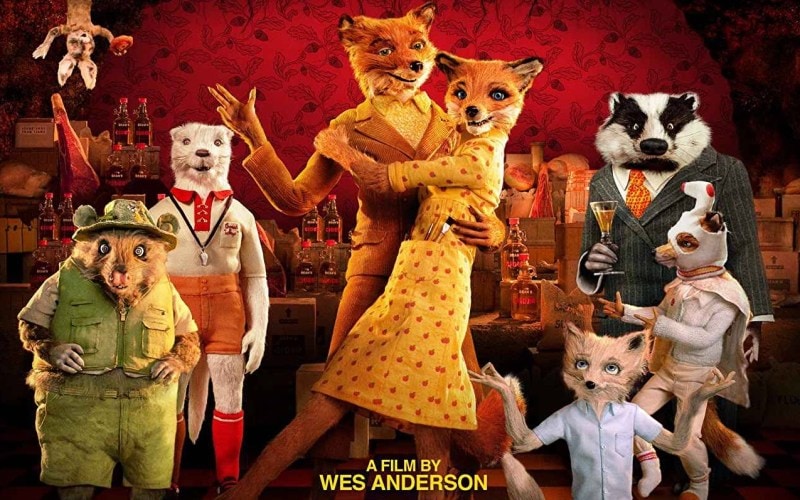 Part 1. Top 5 Stop Motion Apps for IOS and Android
#1. Stop Motion Studio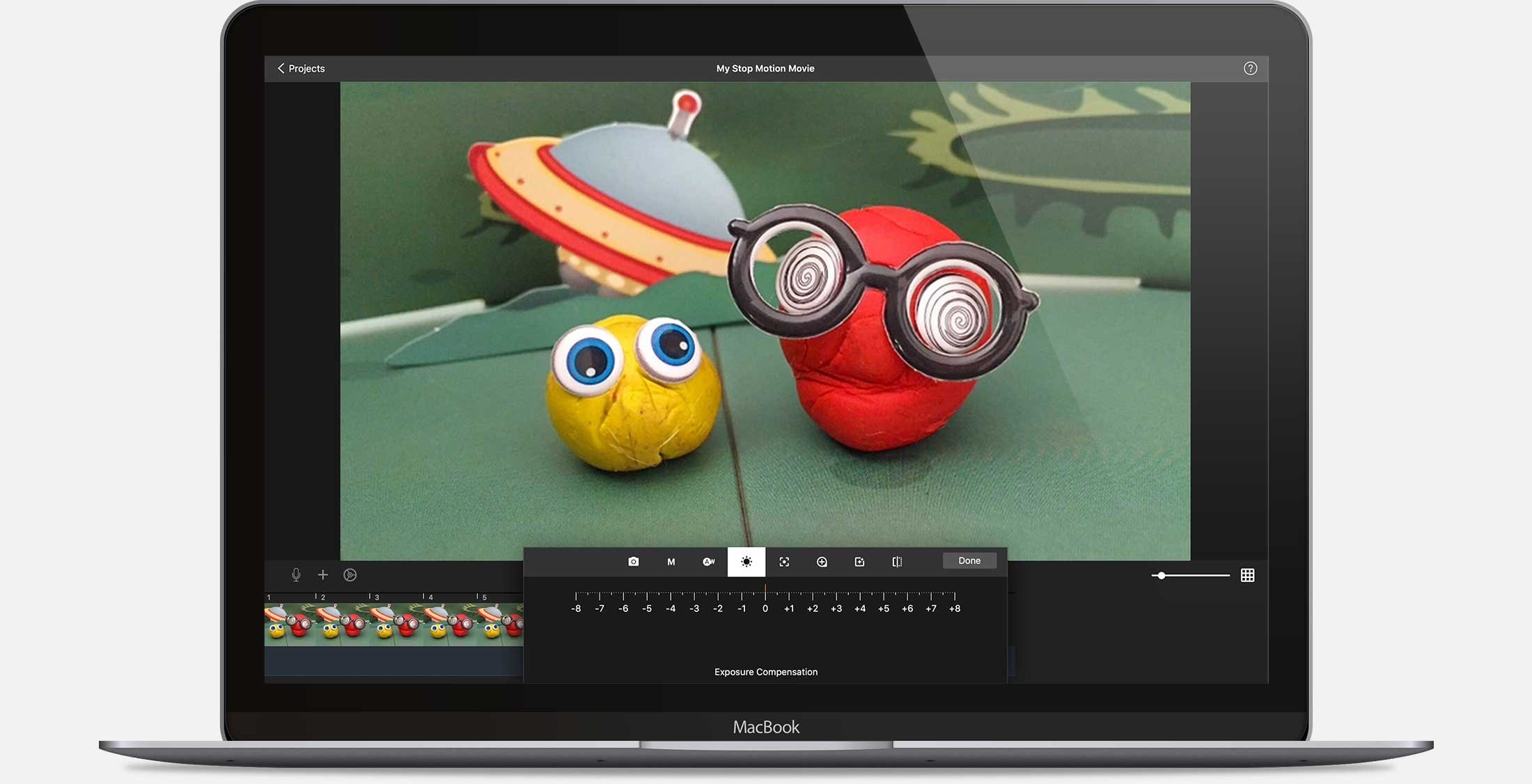 Stop Motion Studio is an award-winning app used to create stop-action movies with unique features. If you want to make a film like Wallace and Gromit for YouTube, it's an amazing app to try.
Supported Operating System: Stop Motion studio supports Mac, Windows, and Android operating systems.
Features:
Frame by Frame Editor
Timeline
Cool sound editor
Pros: Easy-to-use; Provides step by step guide for the stop-motion process; Engage kids.
Cons: The app doesn't support featured length films; It doesn't offer pre-made templates.
Fees: Stop Motion Studio offers a free trial to iPhone, iPad, iPod, Android, and Chromebooks. It has different subscription plans that charge $4.99 (For iPhone, iPad, iPod, Android Amazon Fire, and Chromebooks) to $9.99(for Windows and Mac).
---
#2. Clayframes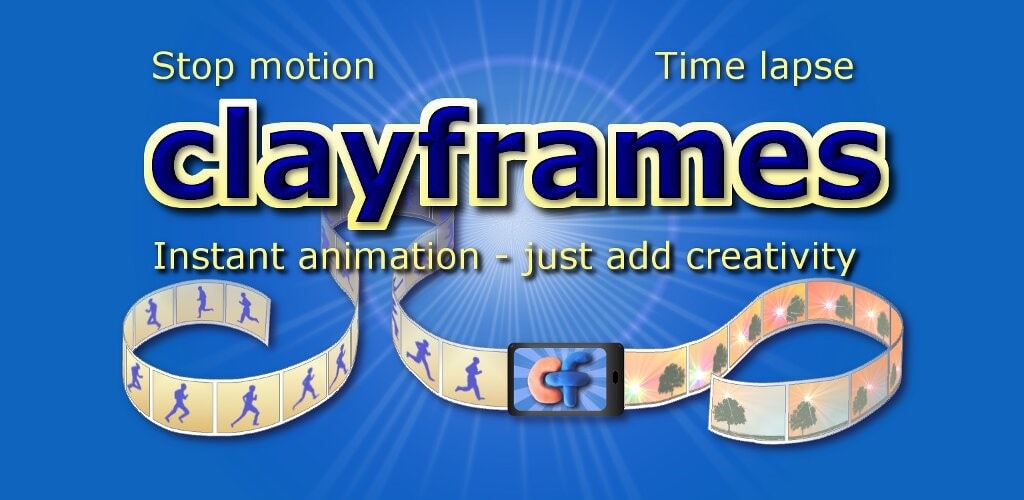 Clayframes is one of the slow motion video making app that captures still images frame by frame to create smooth stop motion animations. It allows to capture multiple photos at a time and to convert them into a video. You can use this app as a video marketing strategy for social media platforms like YouTube. You can use this app even if you're a novice.
Supported Operating System: Clayframes supports only Android.
Features:
Intuitive interface
Onion Skinning for smooth movement
Preview video
Pros: Kids with a short attention span can use it easily.
Cons: Not suitable for advanced stop motion animations.
Fees: Clay frame doesn't charge a single penny for its use. You can use it to create stop motion animation without shelling out money.
---
#3. iMotion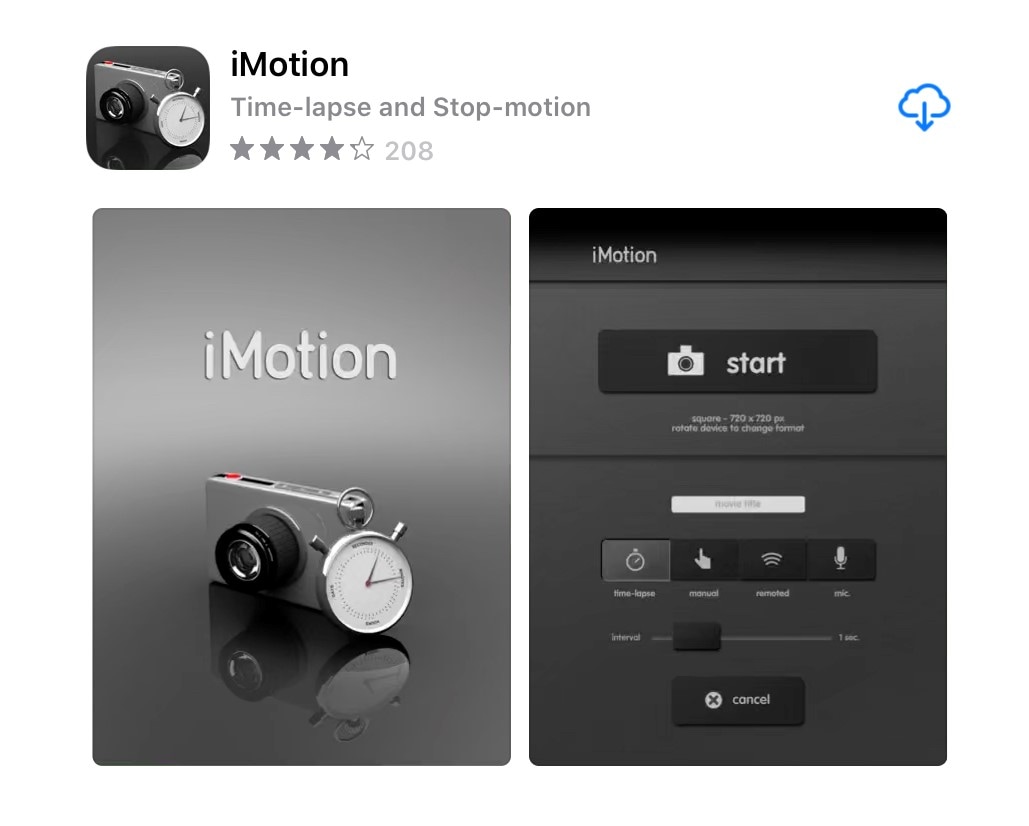 iMotion is a fast and slow motion video editor for iOS. It has a user-friendly interface that allows users to create time-lapse and stop motion videos. Using this free app, you can take pictures, edit movies, and export high-quality videos. This app allows you to export videos to your device or directly to YouTube. Isn't it exciting?
Supported Operating System: iMotion supports only iOS 11.0 or later and iPad 11.0 or later.
Features:
Intuitive interface
Add multiple frames at a time
Export/import projects using Dropbox, Mail, and iTunes Sharing Folder
Pros: iMotion is easy to use; It allows Deletion of a separate frame; It allows users to control capture with a second device or with sound.
Cons: It doesn't allow editing an existing project.
Fees: iMotion costs nothing for time-lapse and stop motion videos. You can download it on your iOS device without spending a single penny.
---
#4. Life Lapse Stop Motion Maker

Life Lapse Stop Motion Maker is a stop motion animation app to create stop motion videos. It simplifies the process of converting images into an engaging videos.
Supported Operating System: Android & iOS
Features:
Stop Motion Camera
Advanced Stop Motion Editor
Royalty-free music
Change the video speed
Pros: A helpful tool to increase social media engagement; Equally beneficial for professional and amateurs animators
Cons: Once the animation is complete, the video quality drops insanely when export; After downloading, the app sometimes crashes when loading the main page.
Fees: You can access Life Lapse Stop Motion Maker's features for free. To unlock advanced features, Life Lapse Stop Motion Maker Pro offers different subscription plans for Andriod and iOS users.
---
#5. I Can Animate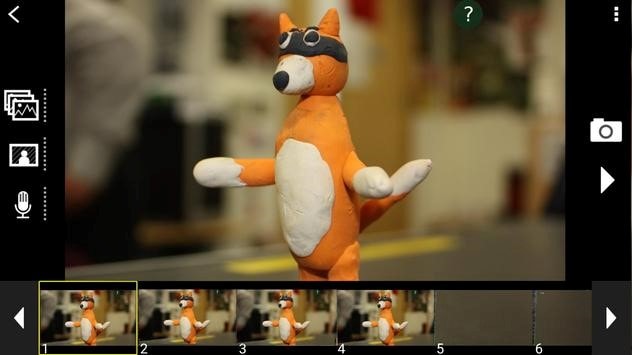 I Can Animate is a stop motion app that helps to make movies like professionals. I Can Animate gives life to still images with your creative streak to progress. Using this app, you can stun your friends, family, and counterparts by sharing your shorts on social media sites like YouTube.
Supported Operating System: I Can Animate supports both iOS and Android OS (4.7 and up versions).
Features:
Import audio or record your voice
High-Resolution Video
Undo Support
Preview whole project
Pros: Easy management of your grand animated movie; No cameras are required to make stop motion video; This app is fun for professionals as well as amateurs.
Cons: Sometimes, the speed of animation goes fast; Users claim that the app makes a loud sound while capturing a photo, and there is no way to turn it off.
Fees: I Can Animate provides a free trial and charges $4.99 to unlock pro features.
---
Part 2. Top 5 Stop Motion Softwares for Window/Mac
#6. Filmora Video Editor
Filmora is the best stop motion app that allows adding movement to still objects. Using this app, you can make an object travel without traveling. Stop motion is considered an attention-grabbing technique, so it's a must to try to make your video more appealing for your visitors.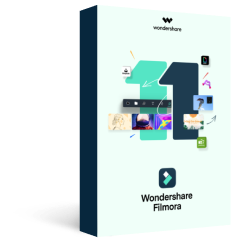 Key Features
Best video editing software for beginner and semi-professional, that comes with powerful editing skills like trimming, splitting, rotating, editing, etc.
Advanced video effects like kens burn effect, glitch effect, green screen, audio mixercan also be found and applied to your video within few clicks.
500+ free special video effects to customize and create an awesome movie by yourself.
1000+ standalone effects downloading resources to make videos in all kinds of styles.
Supported Operating System:Windows and Mac
Fees: Filmora X offers basic features for free. For advanced features, it has different subscription plans starting from $39.99/year to $69.99 for lifetime. You can choose any of the subscription plans that suits your requirement in the best way.
Step-by-step guide of creating stop motion with Filmora
You might be wondering how to create stop motion using Filmora X. In this handy guide, we'll guide you on how you can make your video more eye-catching using stop motion animation. Let's dig deep to learn about how to create stop motion in Filmora:
Step 1: Capture the Shots
Capture the movement of an object frame by frame. Repeat this until you have captured at least 24 shots for 24 frames.
Step 1: Start Filmora X and Import Media
If you have already installed Filmora X on your system, open it. Import the shots that you have captured for stop motion video.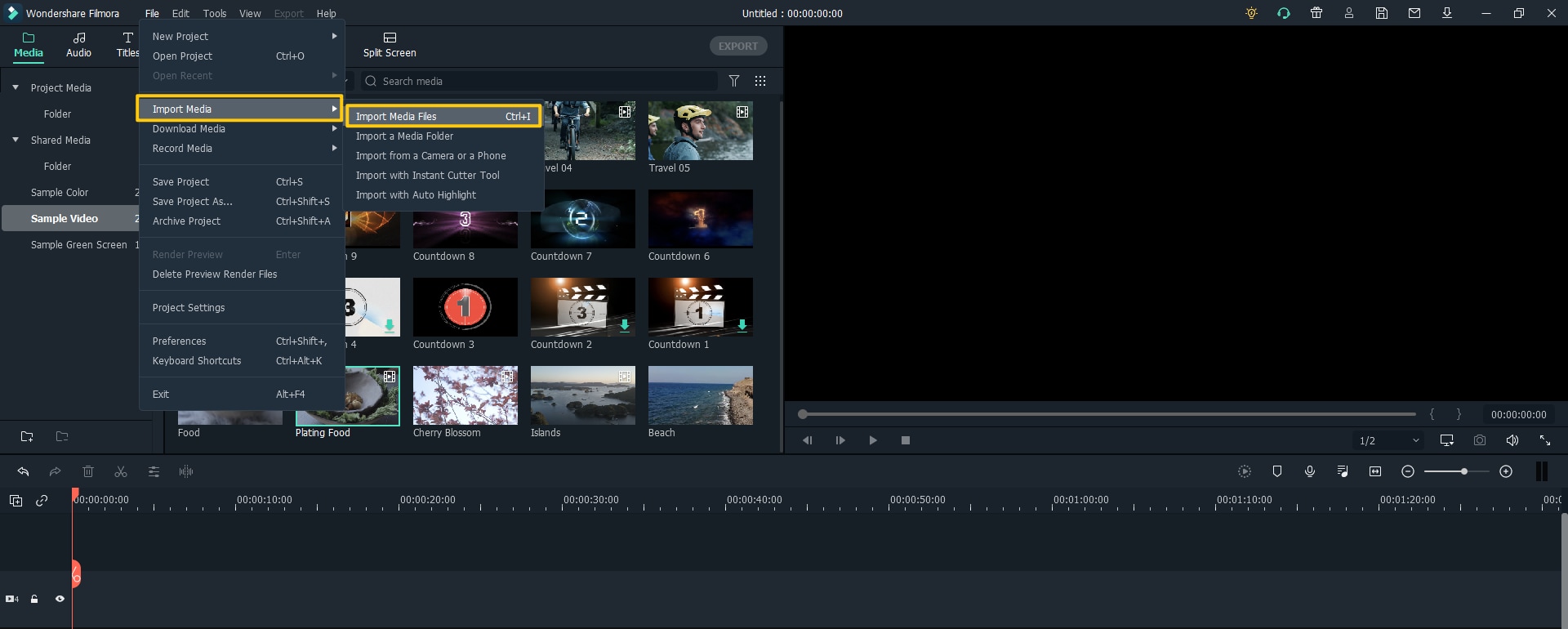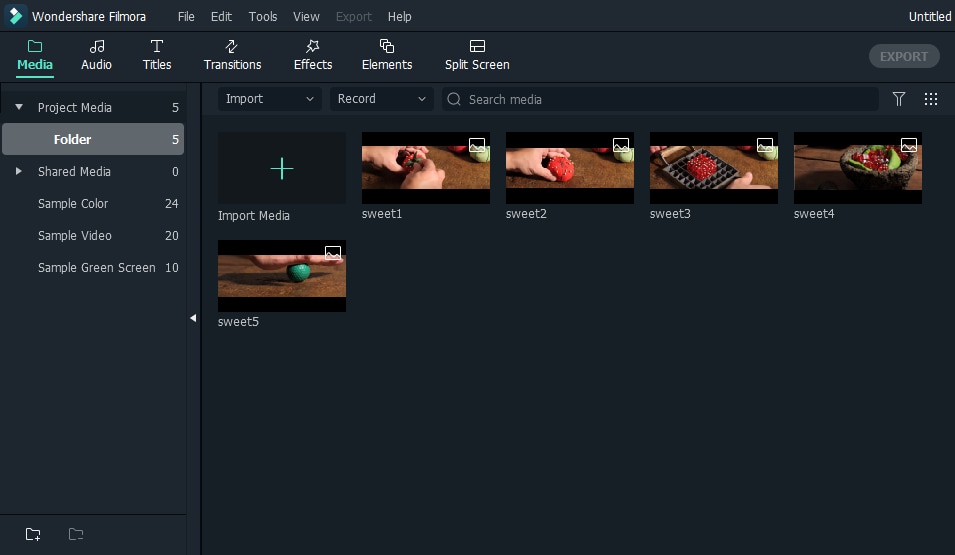 Step 3: Select Frame Rate
From the Project setting Option, adjust the frame rate as per the number of shots you have captured. If you have captured 24 images, then adjust the frame rate to 24 fps. Also, you can adjust it according to your requirement, for example, you can make it to 12 fps if you want the audience to pay more attention to the slow motion style.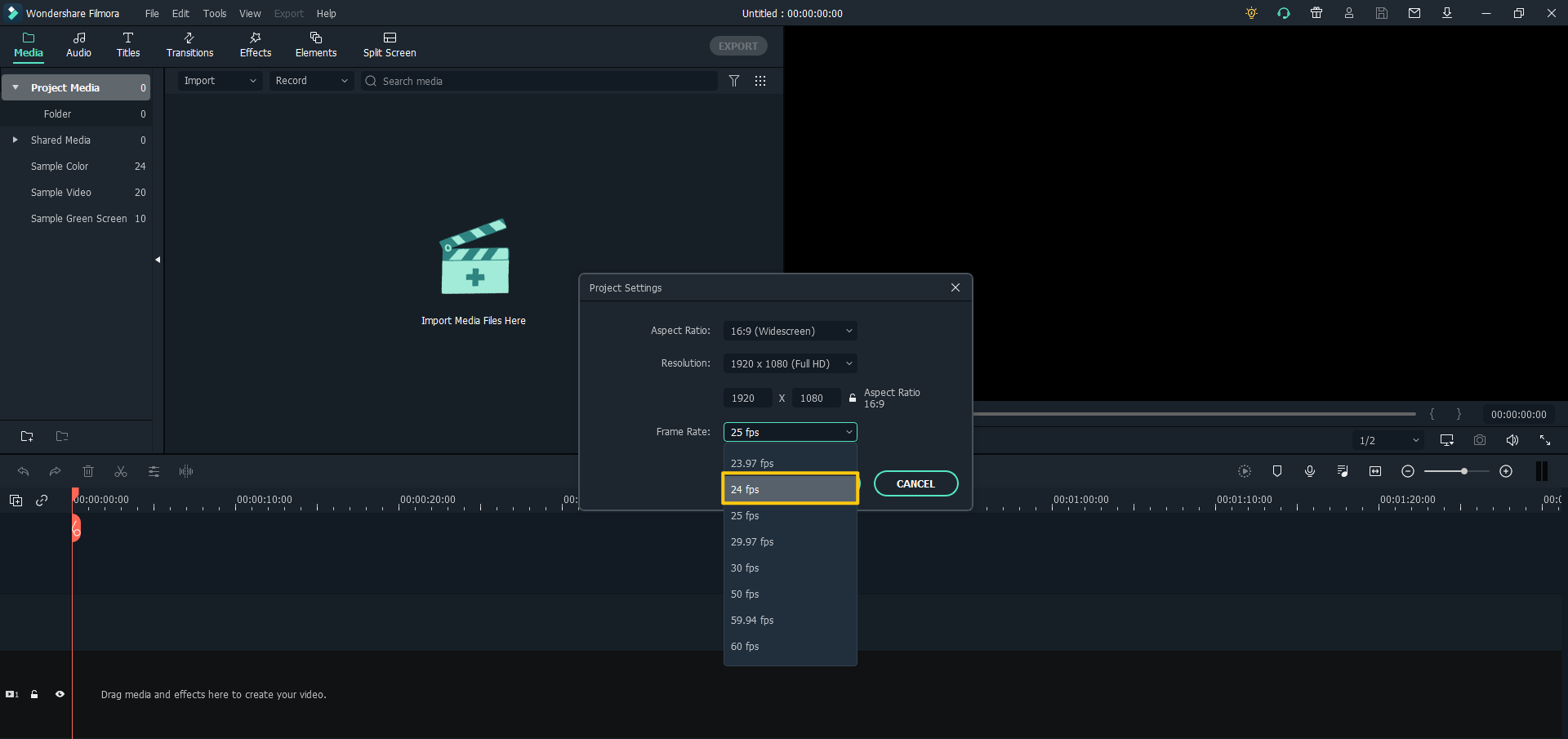 Step 4: Adjust Preferences
From File - Preferences tabs, select the Editing option. Adjust the image duration between 0.2 to 0.5 seconds.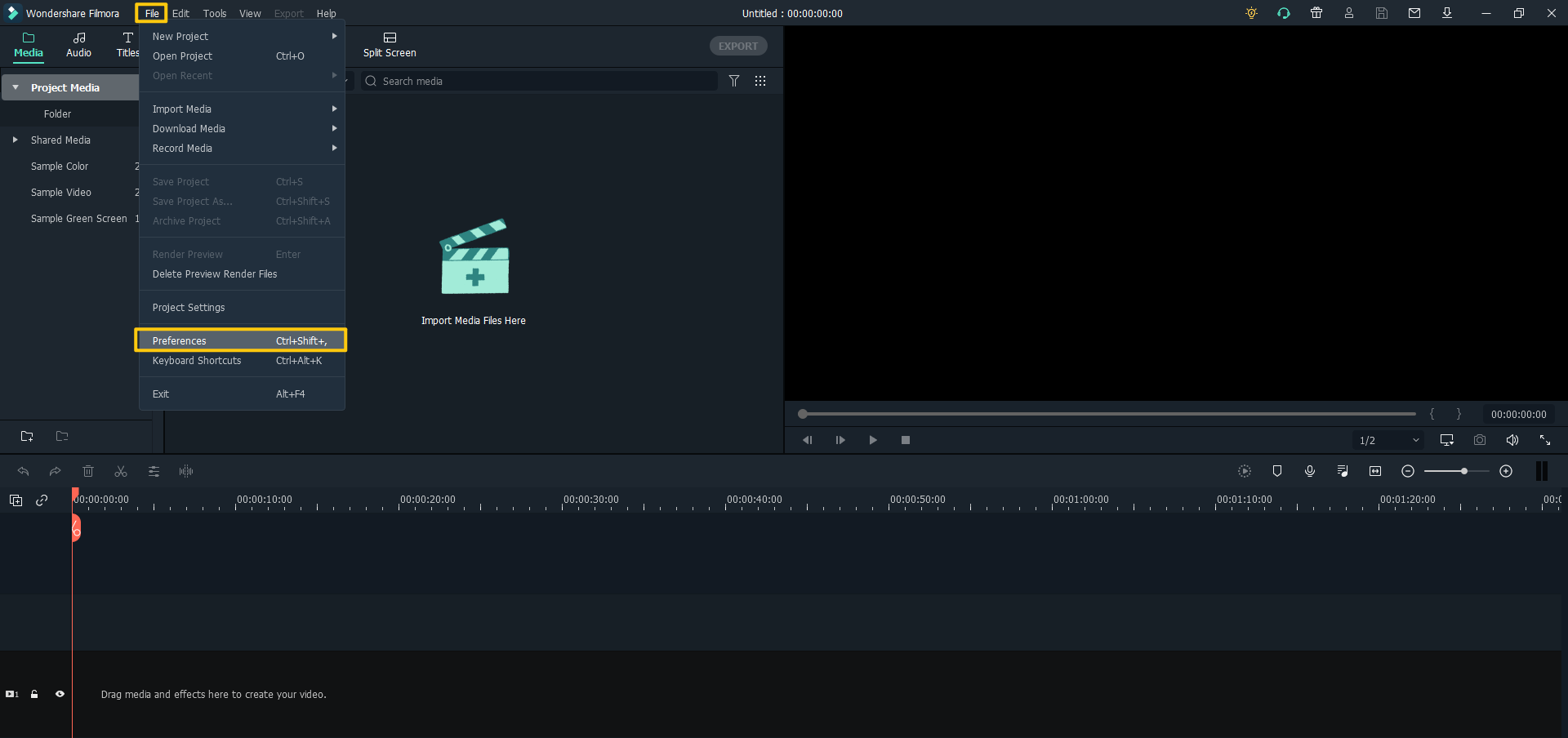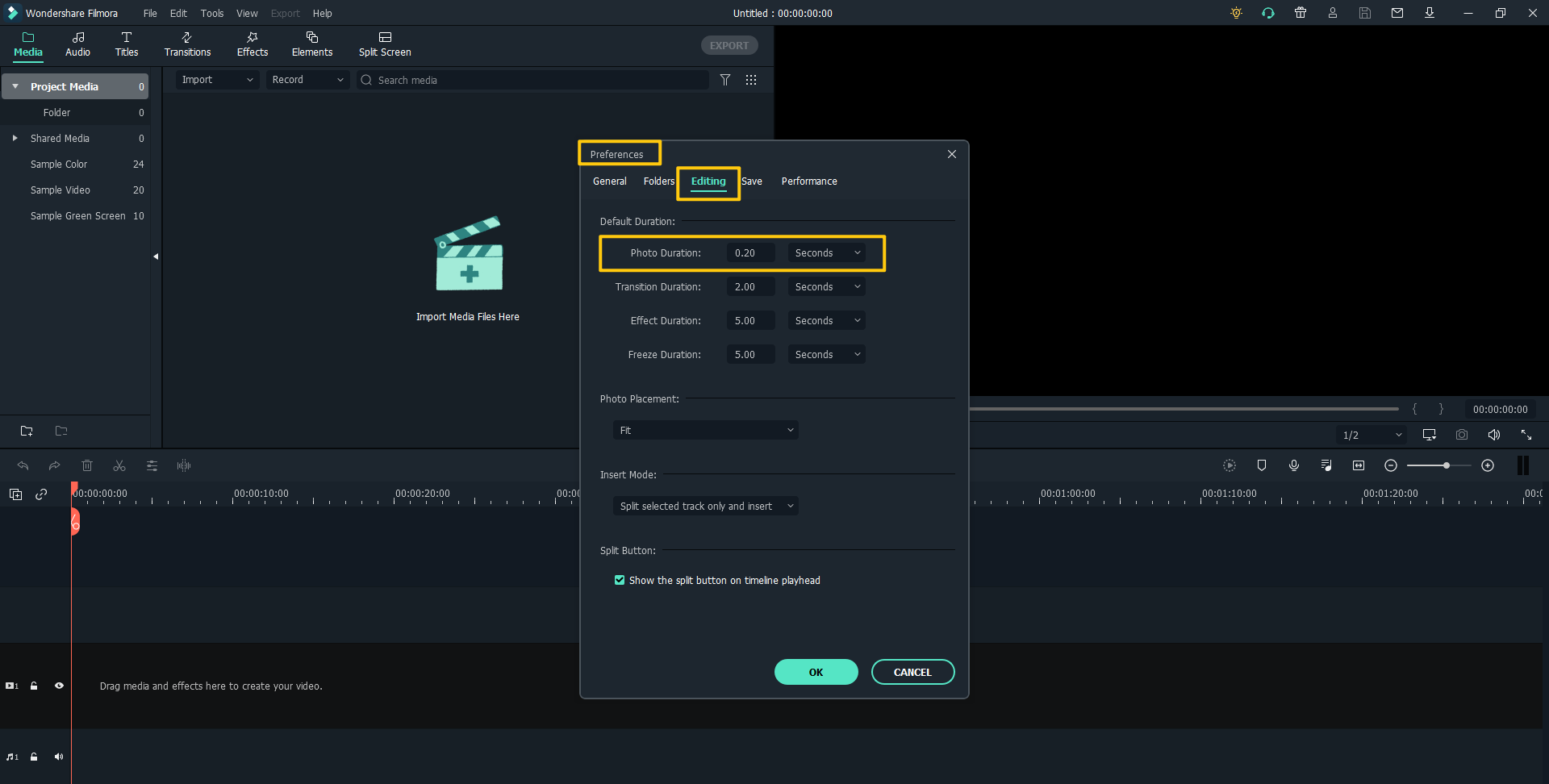 Step 5: Drag images to the timeline
Drag and drop all the images to the timeline and click the Play button to let the magic happen. Congratulations! You have successfully created the stop motion animation.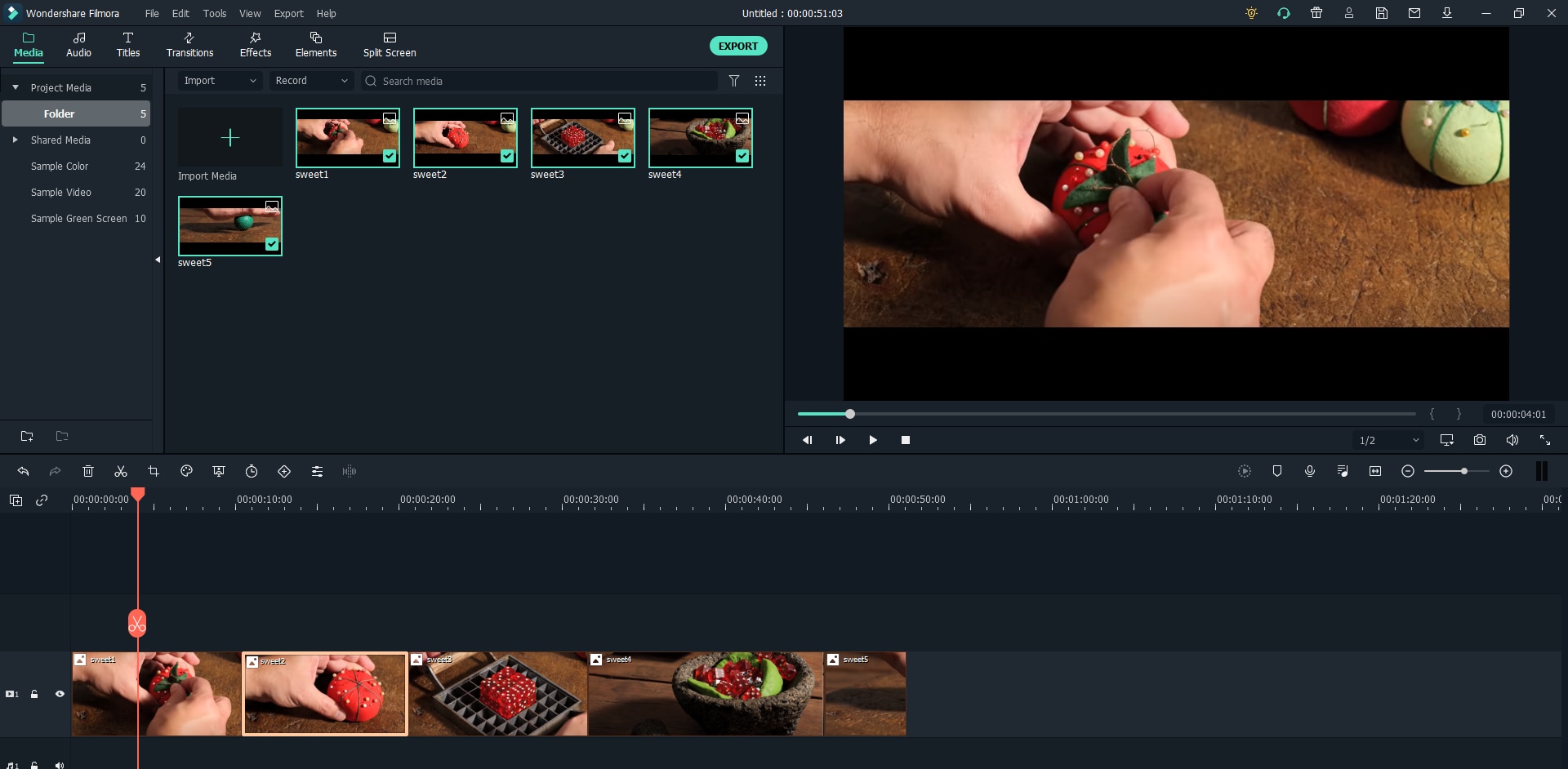 Step 6: Export media
Export the video and amaze your visitors by uploading it to your social media sites.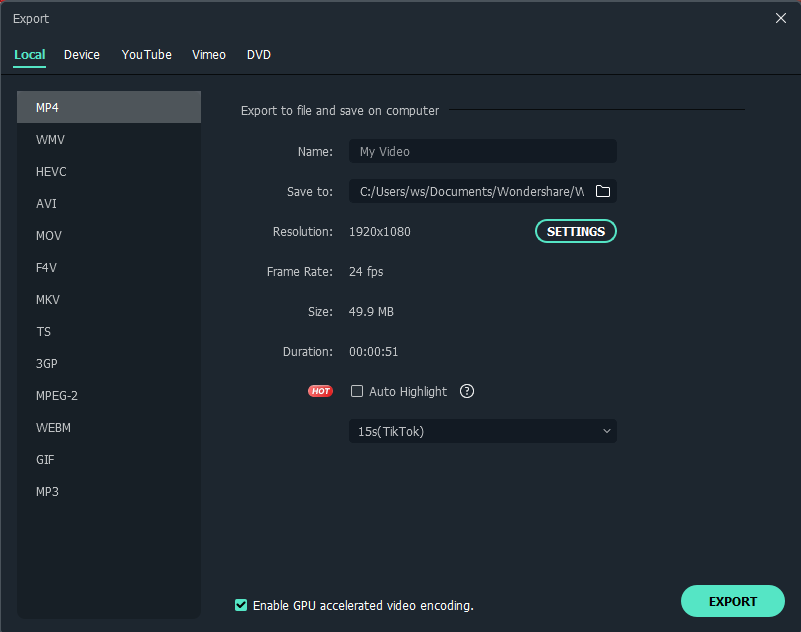 ---
#7. Stop Motion Pro Eclipse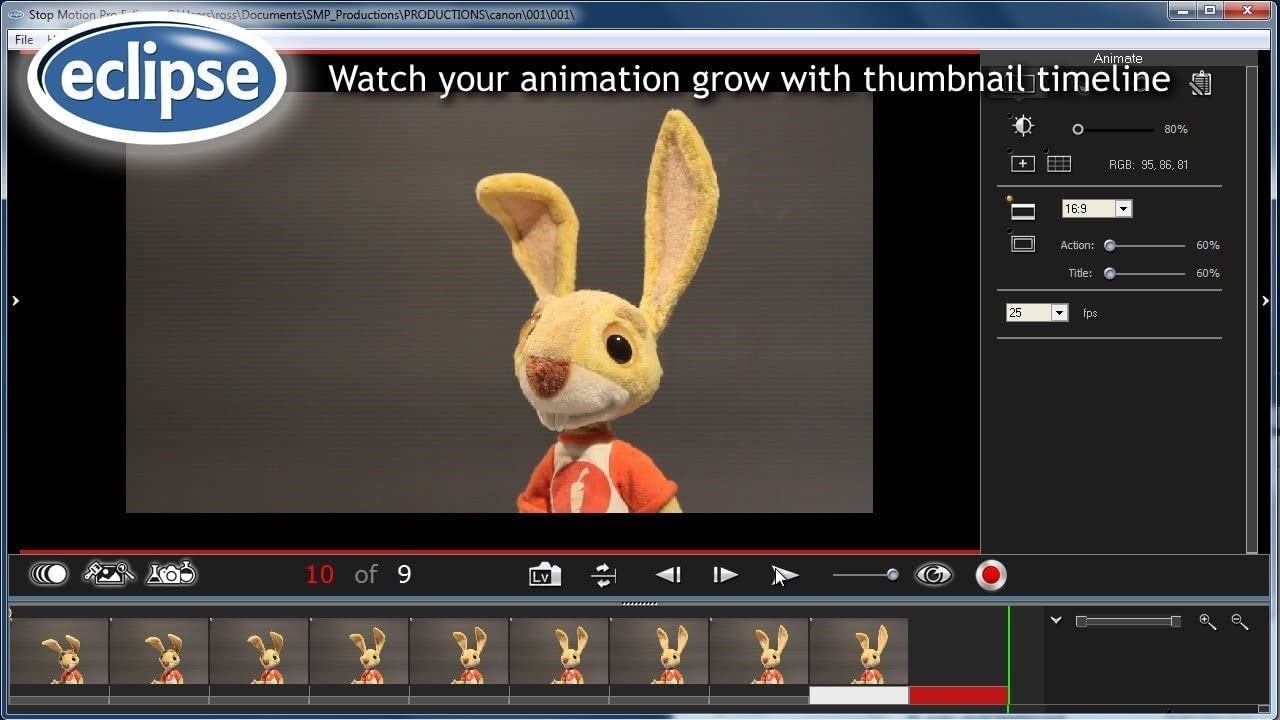 Stop Motion Pro Eclipse is a video editing slow motion app to create intricate animations. You can try this software to make your story and characters more interesting for your audience. It is the best tool for both professionals and amateurs with additional features of capturing tools.
Supported Operating System: Windows and Mac
Features:
Thumbnail Editor
Keyboard shortcuts
Capture multiple frames per click
Track motion with marker
Pros: Comprehensive software to create stop motion animations easily. It offers capture tools, so you don't need a camera to capture the shots.
Cons: This software does not support some file name formats like numbered files. Users can't import numbered file names.
Fees: Eclipse Stop Motion Pro offers a free trial, but to unlock pro features, it costs $18.
---
#8. Boinx iStop-Motion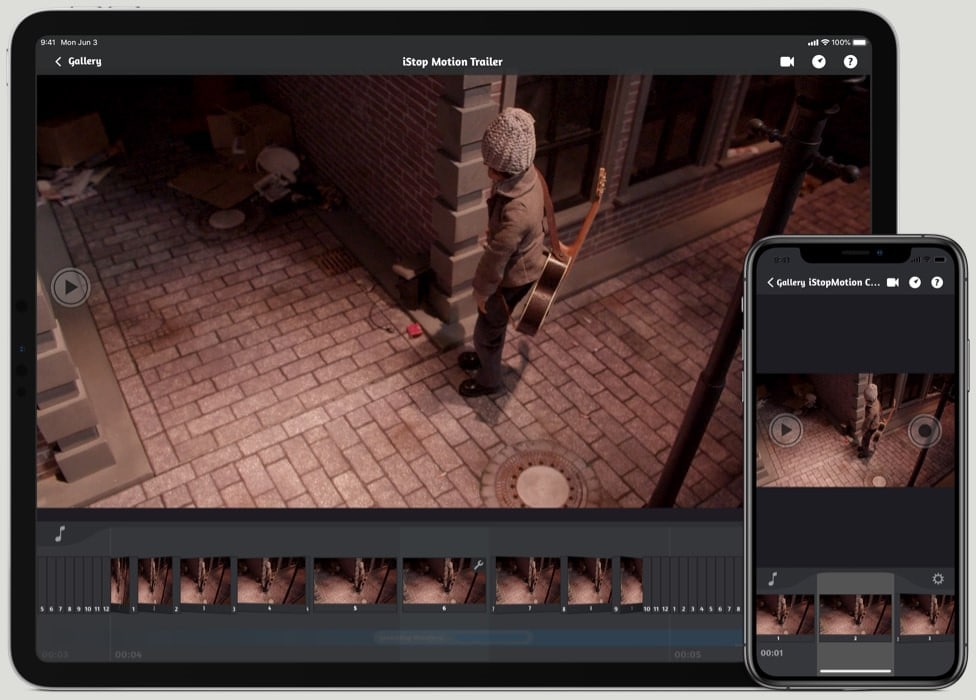 Boinx iStop-Motion is, a stopmotion maker, designed for stop motion and time-lapse specifically designed for Mac users. It offers a stunning feature that allows capturing images using DSLR by famous companies like Canon and Nikon.
Supported Operating System: Only supports Mac OS
Features:
Camera overlay
Instant playback
Flipbook printing
Pros: Easy to use even if you are naive. This software offers DSLR cameras by renowned companies like Canon and Nikon.
Cons: It has no supported version for Windows OS. It doesn't offer a free trial.
Fees: Boinx iStop-Motion costs $19.99 to access its features to create a story frame by frame.
---
#9. Dragon Frame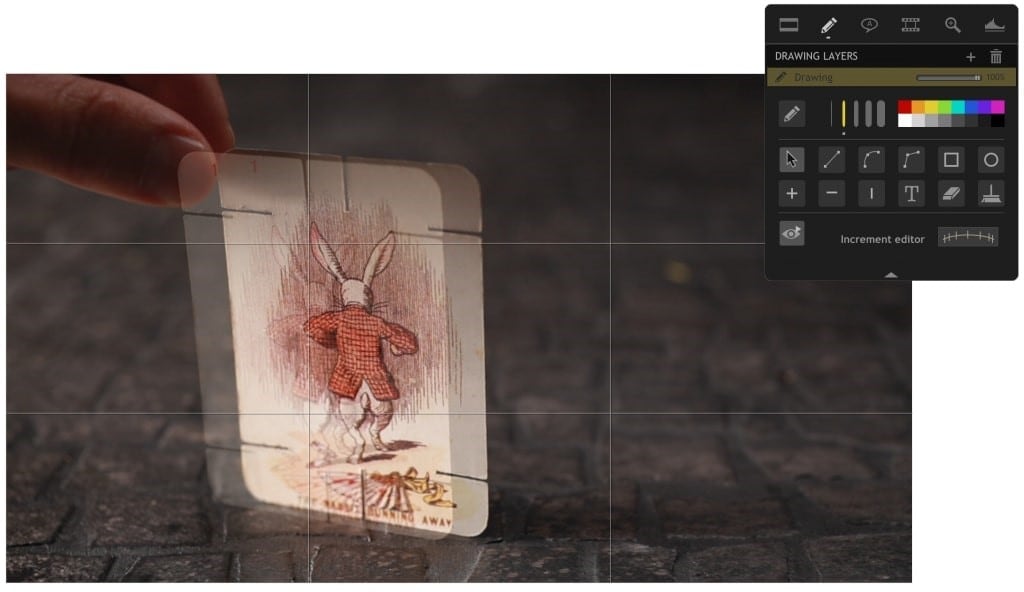 Dragon Frame is a stop motion studio app specifically designed for studios and filmmakers. This animation software is the best option for independent filmmakers. BESTIA by HUGO COVARRUBIAS, MAGICAL CAT by THREADWOOD are the famous short films edited by this software.
Supported Operating System: Windows, Mac OS and Linux
Features:
Camera option
Advanced cinematography tools
Onion skinning
USB/Bluetooth controller
Pros: Beneficial for animation enthusiasts. Have many resources to guide to get started.
Cons: The software is expensive. This software is not suitable for beginners.
Fees: Dragon Frame offers a free trial of 30 days. Later on, it has different subscription plans to unlock its full potential. Its student plan costs $195, and you can upgrade it when needed.
---
#10. Heron Animation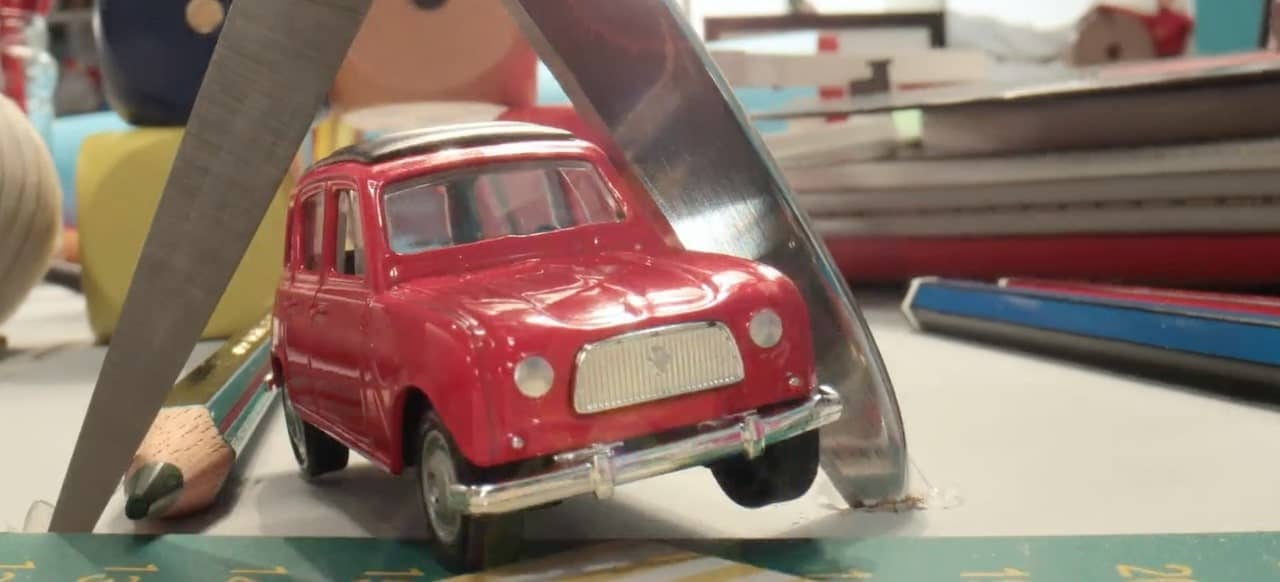 Heron Animation is a free stop motion video maker that captures pictures from a webcam and puts them together for animation. Due to its intuitive interface, it is equally helpful for both amateurs and professionals.
Supported Operating System: Windows, Mac, and Linux.
Features:
Instant playback
Onion skinning
Keyboard shortcuts
Webcam
Pros: Free access to all the features. No need for a professional camera, it supports a webcam to take pictures.
Cons: Heron Animation is still under development, so some features are disabled temporarily.
Fees: Heron Animation doesn't cost a single penny. You can try it all for free. Isn't it interesting?
---
Conclusion
As long as you are prepared to edit your own clip of slow motion animation, any of the introduced apps or softwares can help you to finish the job with ease. In case you need to further edit your videos, such as adding text, music or other effects, a desktop application like Filmora Video Editor will help you to achieve this. Hope you can have fun editing and creating!
If you're interested in Filmora, feel free to click the video below to know how it change people's way of creating funny videos!
---
Frequently Asked Questions
1. What are stop motion, slow motion, and fast motion?
Stop motion is an animation technique that captures still images frame by frame and shares a story with the audience. In this technique, a camera is started and stopped frequently, frame-by-frame, to give motionless objects and figures the illusion of movement.
On the other hand, slow motion is a filmmaking technique in which the speed of the video slows down than its original speed. La Voyage Dans la Lune (1902) was the first-ever movie that used this technique to move moon inhabitants in a weightless fashion.
Fast motion is the opposite of the slow-motion technique in which a video appears faster on the screen. This technique allows the audience to watch a scene with great speed that would normally take a long time to happen. Moreover, this video technique helps the audience to avoid boringness when watching a long scene.
2. What are the best motion track cameras?
You don't need t to buy a hundred dollars camera if you have just kick started with stop motion animation. But if you're creating stop motion animations professionally, you need to own a professional camera like Logitech HD pro c920, Canon EOS 5D Mark IV.
If you cannot afford purchasing a professional camera. There is good news for you!! Software like Filmora Video Editor offers affordable quality cameras to create a stop motion effect. Among other features, Filmora Video Editor can put together still images professionally, and above all, you can do this all for free.
3. How long does stop motion take?
There is no specified amount of time to create a stop motion animation. It depends on the number of characters in a story, camera movements, and shooting frames per second. Make the best use of your time to complete a stop motion project within short span of time. You don't need to capture 60 footage when you're using 24fps. Invest your time in taking shots that best suits your video requirements!