- How do you do slow motion on Android?
- What's the best slow motion app for Android?
- How do you put a video in slow motion?
- ...
Slow motion is an effect in filming where time is captured as slowing down. Slow motion feature enables users to capture videos at a very slower speed than what's normal. The feature can be used to highlight various aspects of the video like expressing how something that looks complex works in a way that's more detailed or highlights in something that's fun and exciting. However, lots of users don't know how to record or create a slow motion video with their Android phone just I mentioned above, so today, I'd like to list the top 6 Android slow motion video apps for your reference.
The best part?
In addition to the top-rated slow motion app in Google Play, a trusted yet professional video editing software is also recommended here. So, if you're looking for the best tool to create slow-down videos (like me), you'll love this top list.
Now, let's drive right in...
Slow Motion Video FX
Slow Motion Video FX is one of the best slow motion apps for Android. It enables users to not only record videos on the slow motion but also convert videos that you already have into slow motion. Moreover, this app has a user interface that's simpler and one can also apply effects as they record.
Key Features:
- Record slow-motion video directly and convert videos to slow-motion easily.
- Ability to edit video and make magic fast motion video.
- Output video can be uploaded to YouTube or any preferred channel.
Now, let's us to check the simple steps as follows:
Step 1. Launch the app on your Android phone and tap on "Start Slow Motion" otion in the main screen. You will then be asked whether you want to record a video in slow motion or convert an already existing one.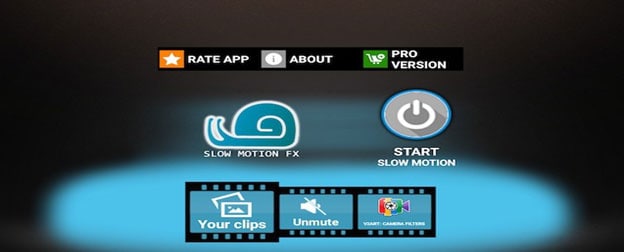 Step 2. Choose "Record movie" set the speed to be between 0-1. Remember that the closer the value you select is to zero, the slower the video will be. (If you need to convert video to slow motion mode, just select "Choose movie")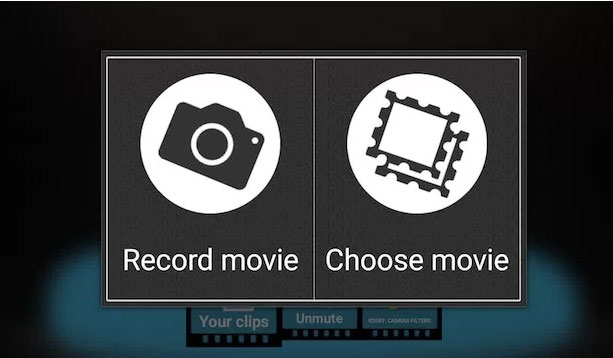 Step 3. Stop recording and save the videos on your Android.
---
Reaction Slow Motion Pro
Reaction slow motion pro is an ideal app that even beginners can use well, that allows users to record videos without incurring quality loss. This app is quite easy to use for every users.
Key Features:
- It has slow motion speed bump profilers that are professionally designed.
- Users can tap and hold the shuttle for a view of animation on how each of the slow motion video profile looks like.
- Ability to slide the speed shuttle over the video so as to choose the moment.
- The shuttle bar is just a second wide since all of the task is over within a second.
Now, let's use this Android slow motion video app to capture a slow motion video by yourself:
Step 1. Begin by tapping on the "Record" button or you can choose a video from your camera roll.
Step 2. Set the speed that you want for the video.
Step 3. Tap on "Save" and apply the changes if it's an already existing video.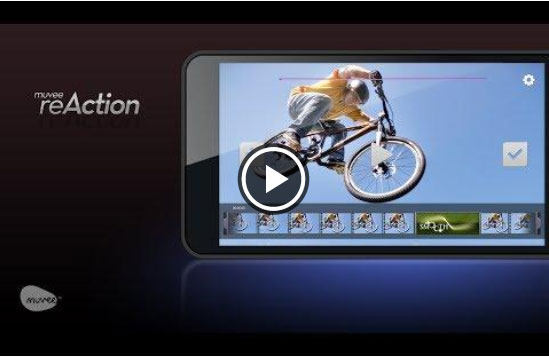 ---
Slopro
Slopro enables users to record videos, edit and also share the videos easily. This app makes it possible to create slow motion videos in a very smooth way. The videos can be slowed in such a uniform way before resuming to the normal speed.
Highlights:
- Record video in slow motion mode with 1 simple click.
- Provides fast motion and creates a fun feel as the video shifts from slow to fast.
- Provides slow motion cues without having to wait.
- Renderless editing.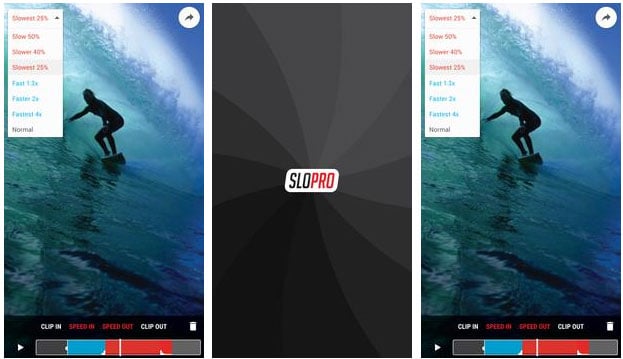 ---
Videoshop
Videoshop is another popular app that's suitable for making android sow motion video. It enables users to trim videos, adjust color, create animation add music and also record voice-overs amongst other features. One great thing this app is the fact that it enables users to select a specific part of a clip where they intend to apply the slow motion effect.
Key Features:
- Video trimmer enables users to trim the videos and remove parts that are not required.
- Video joiner enables users to merge several video clips into one.
- Video transcoder enables users to convert videos to other formats.
- Slideshow maker enables users to make slide show of images.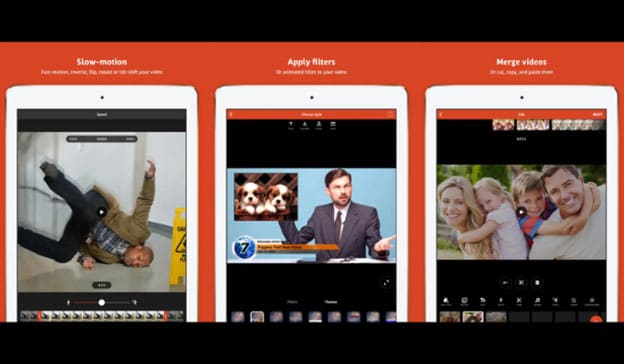 ---
Hudl Technique
Hudl Technique is designed mostly for coaches and athletes. It enables them to slow down a video and be able to later check an athlete's performance at a given sport or exercise. Hudl technique is ideal for making android slow motion video. It comes with a number of features that can be used to improve on performance and sports skills. You can use the app to compare two videos that are stack side by side as a way of tracking improvement.
Key Features:
- Ability to annotate on the video by writing or drawing.
- Easy to use and reliable.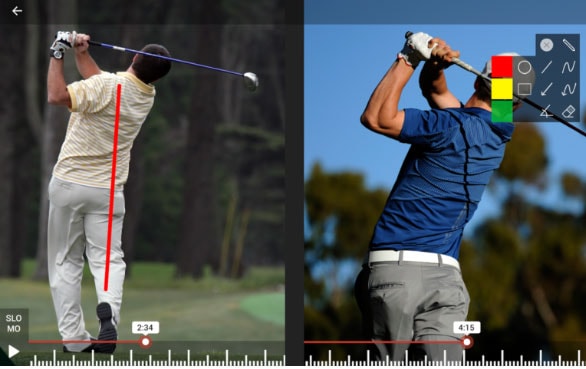 ---
Filmora Video Editor - Best Slow Motion Video Editor You Worth to Own
Filmora Video Editor or Filmora Video Editor for Mac is a professional video editing software for all users. It not only helps users speed up or slow down a video, but also enables users to edit a video as they like. For example, you can use this program to split a large video file to several clips, rotate video by any degree as you like, make split screen video, etc.
Believe us, this program can help you deal with almost all basic editing needs and a large amount of advanced editing needs at seconds.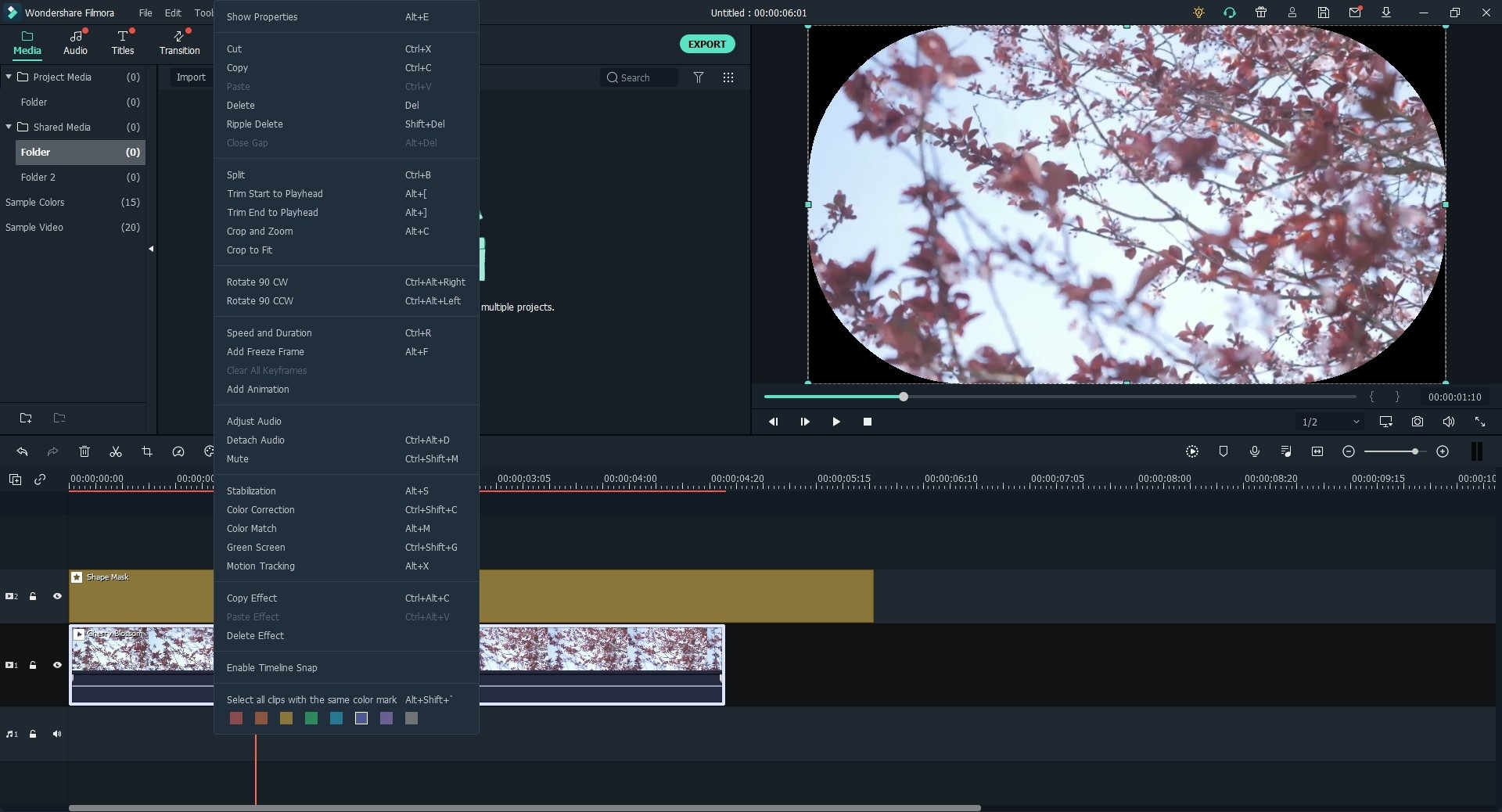 Key Features:
Speed up or slow down a video clip according to your own needs.
Stablize and improve the video quality with 1 simple click.
1-click to mute or adjust audio denoise without restrictions.
1000+ video efffects to help you customize your video clips easily, including titles, transitions, filters, overlays, etc.
Now, let's check how to perform the best slow motion video editor as follows:
Step 1. Launch the program, and directly choose "Action Cam Tool" in the main screen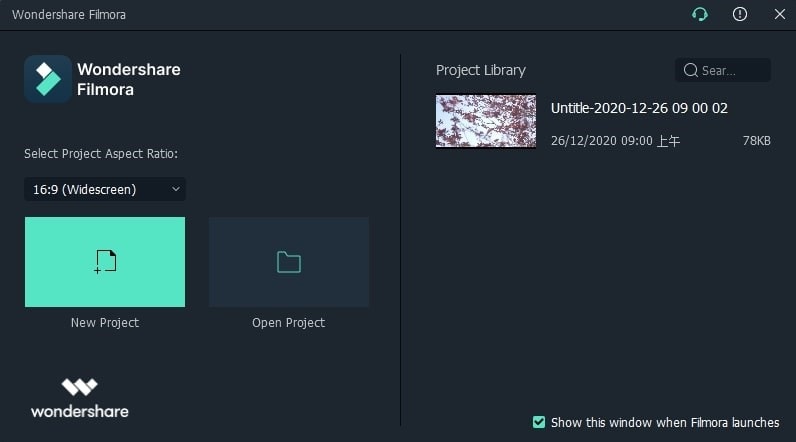 Step 2. Now, you'll see an interface like below. Directly switch to the "Speed" tab, and click "Import" button to load the video you wish to slow down the speed.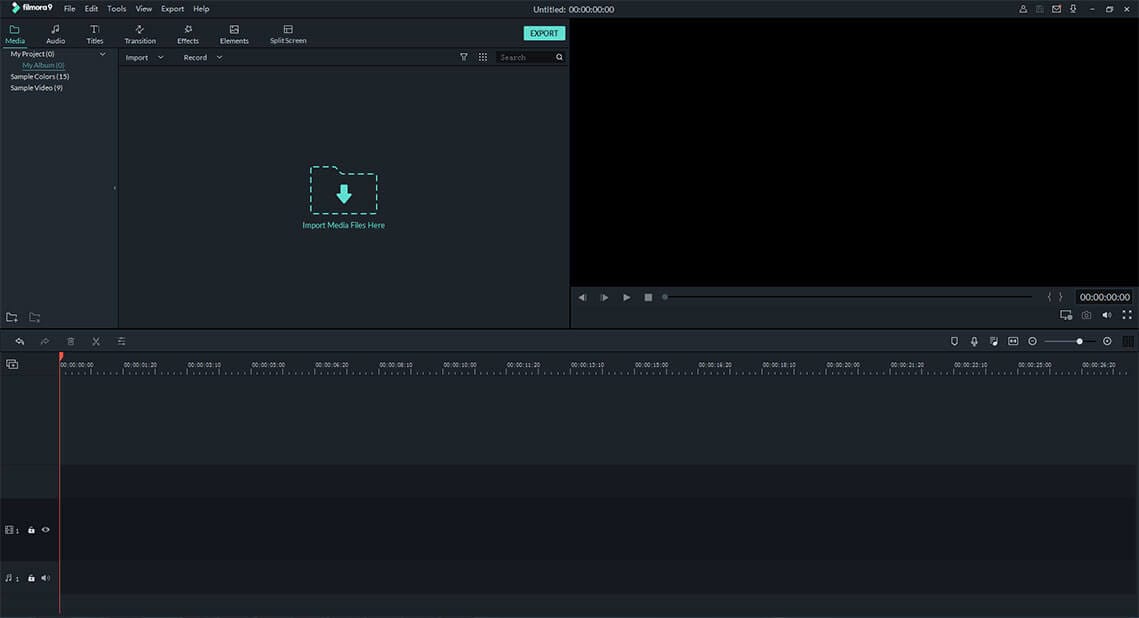 Step 3. Drag the slide to the beginning position that you wish to slow down, and click "Add Marker" button. Then, drag and drop to locate the video clip you wish to add the slow down effect. After that, tick "Speed" option, and then drag the slide backward to slow down the video.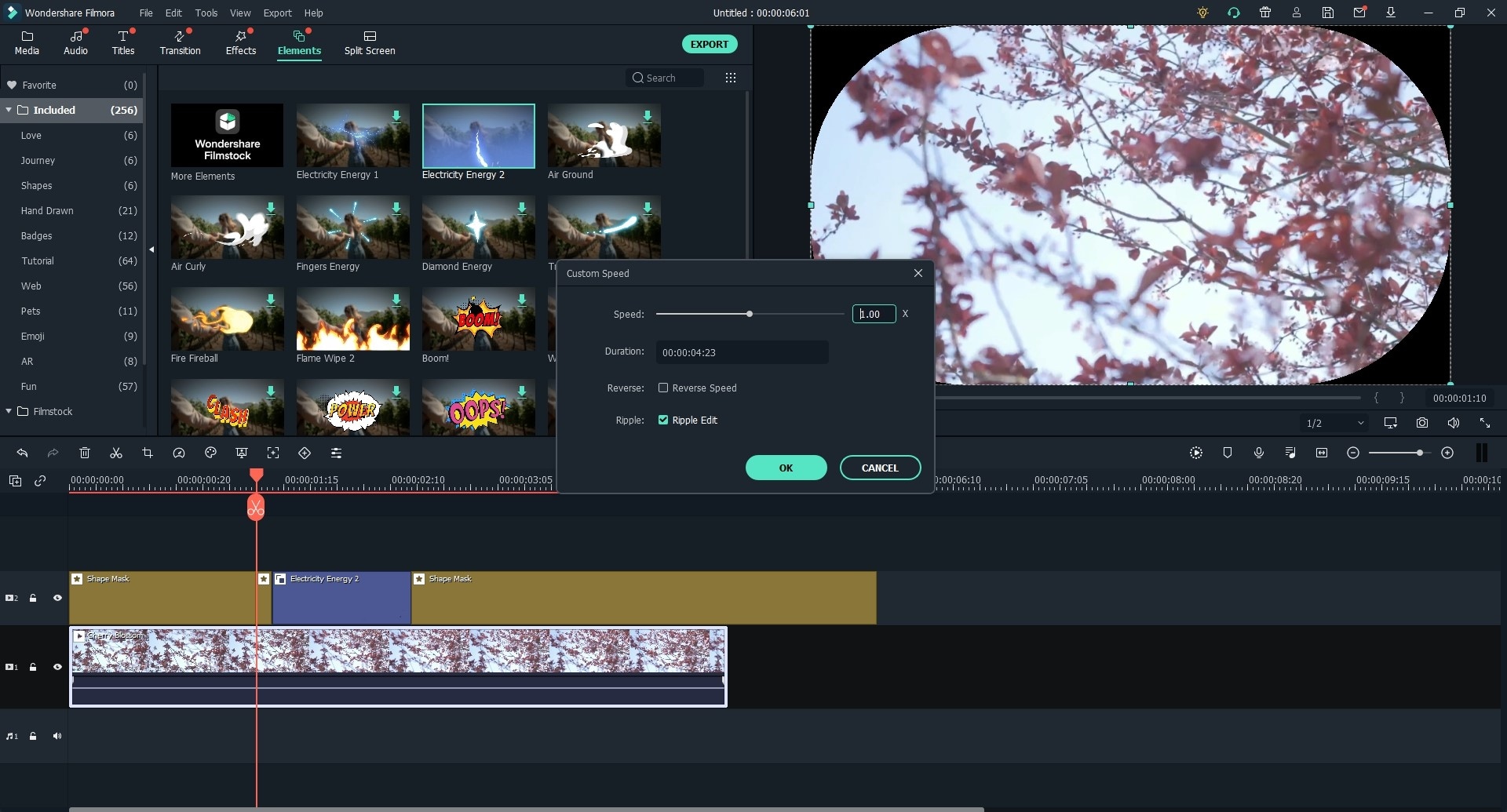 Step 4. Now, you can click "Export" button to check the output settings, and then click "OK" to save the slow motion video on your desktop computer.
If you want to add more effects to the video, you can edit it as follows:
How to Overlay Videos Effectively
How to Rotate A Video in Different Ways
---
Conclusion
There are 5 slow motion apps for Android and 1 top-notch desktop slow motion editor for your reference. Which one is the best in your mind?
In facts:
If you only need an app to record slow-motion video with your smart phone, then these Android slow motion video apps could be the best option.
But if you wish to create a slow motion video with amazing effects, then Filmora Video Editor will be the ideal solution, because it comes with the powerful editing ablity and standalone effects store, which allows you to customize the video as you like.