Have you ever seen images in a movie scene being transmitted successively in a slow speed to dupe human visualization? That is the effect of freeze frame which has been used and re-used in filmmaking over the years. Freeze frame usually comes with low requirements for bandwidth as compared to full-motion technologies. You will mostly see freeze frame being used where a single shot is captured but the filmmaker wants the viewer to believe that it was continuous. Everything that you want to know about doing freeze frame in iMovie will be discussed in this article for your information.
Best Video Editor with Massive Transition Effects - Filmora Video Editor
Filmora Video Editor for Mac (or Filmora Video Editor for Windows) is an easy way to enhance your video by creating a freeze frame. Filmora Video Editor is good for creating a dazzling movie that will make you a hit in the film industry. It stands out for unique features like transitions, intros & credits, sound effects and filters. Furthermore, the software supports formats like MP4, MOV, AVI, FLV and MPG which will make compatibility a non-issue when doing freeze frame with this program.
Key Features of Filmora Video Editor:
The basic editing tools can help you to drag, trim, split, crop and join videos without any difficulty.
Personalize your videos by adding filters & overlays, background music, motion elements, PIP and Face off, etc.
Unique visual effects allowing you to integrate more than 200 effects.
Export video to desired device and in desired format, even burn to DVDs.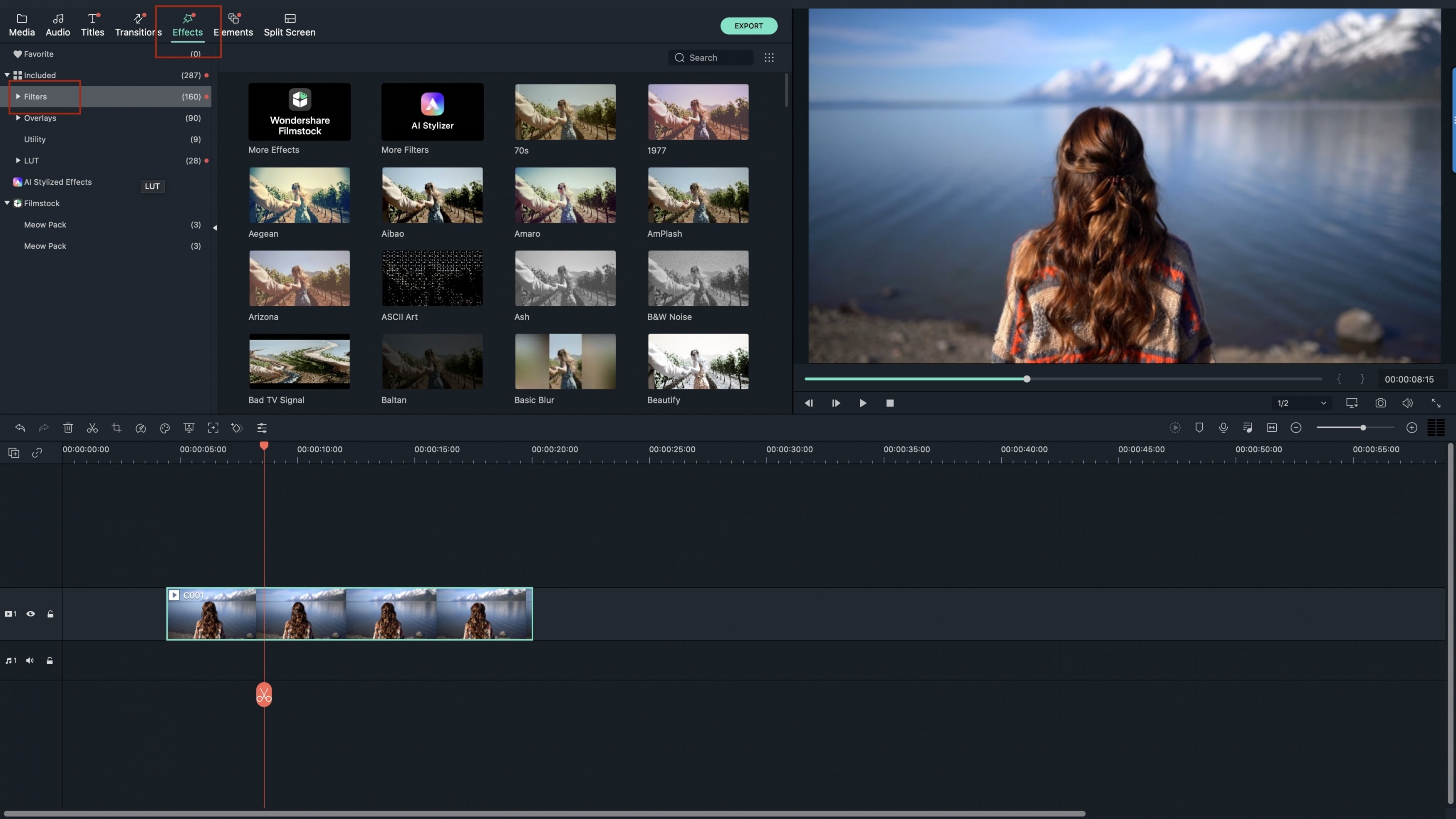 Part 1. Do Freeze Frame using iMovie for Mac
With iMovie, you can accomplish virtually anything in the world of technology including adding freeze frame. It has been a widely asked query on whether it is possible to have freeze frame done in iMovie and this part has all the necessary answers. This program will make everything seem easy and you will be subjected to more than one ways of doing freeze frame on iMovie. However, you will come across some versions of iMovie that have limited options for creating freeze frame but worry less. Your experience will not be watered down in any way since the few options are as well up to the task.
Out of the many options that you will have at hand for consideration, be wise enough to settle on the one that best suits your needs satisfaction. You will have to consider a variety of options but don't limit yourself to the extent that the choice you make ends up frustrating you. For your sake, this article will discuss all the options and you can select the best one after going through. It starts with creating a freeze frame in the project timeline.
See the detailed step-by-step guide on how to add freeze frame in iMovie

Video Tutorial: How to Do Freeze Frame in iMovie on Mac OS X
Maybe you have learnt all the information about using iMovie to do freeze frame, also we have made a video tutorial for you.
Part 2. Do Freeze Frame using Filmora Video Editor
With the software, it is possible to have freeze frame created at your own convenience which is why it ranks as a good option. The freeze frame to create has to be clearly displayed in the viewer window and you should not embark on anything without that assurance.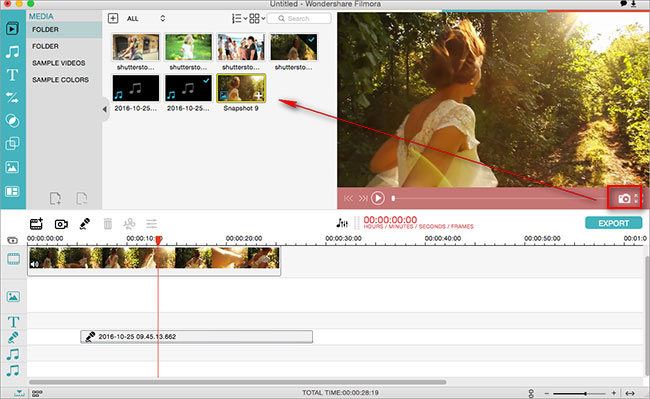 Step 1. After importing the video clip to the media library and drag the video to the timeline, go to the "Preview" window to click on the camera icon to take a snapshot of your video.
Step 2. After taking the snapshot of the video frame, drag it to the location where you want to freeze the frame in the timeline. And you can double click on the snapshot to adjust the duration.