For beginners, video editing is a strange unknown territory. Newcomers to video editing are typically overwhelmed by the variety of software available on the market, which is challenging to comprehend and expensive to download. That's where Filmora X and iMovie step in to save the day. Both are designed to offer the best editing, which will take a simple video to a whole new level. But it is essential to have a good command of one best software to experience a breakthrough in your work.
So, let's start our guide on Filmora X vs iMovie and decide which one has more to offer and is the best fit for you.
Part 1: Brief Introduction of Filmora X and iMovie
1. What is Filmora X?
Filmora X is a highly anticipated update by Wondershare for both Windows & Mac users. It is primarily used by beginners, video content creators, and editors. With a number of its great compatibility, Filmora X is one of the many used editing software.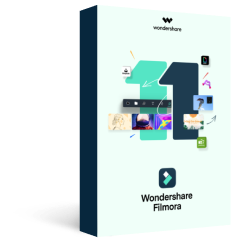 Key Features of Filmora X
Its advanced animation, easy to use interface, and a wide range of editing effects and tools are making the easiest pro editing like never before.
Its creative effects, multiple transitions, special filters are just waiting to be engaged in making your video into a successful story.
Easy video color correction and matching.
It is an inexpensive way to bring your imagination to life.
iMovie has a simple interface offered to only iOS and macOS users to start editing like an expert. High-fidelity filters, special effects, the built-in simplified soundtrack has made the seamless transition of a simple video into a professional one.
By iMovie, you can create complete storytelling with simple and basic tools. You can browse your video and, within minutes, make it stood out among the crowd.
---
Part 2: Filmora X vs iMovie Side-by-side Comparison
1. Compatibility:
- The best thing about Filmora X is that it offers its functionality to both Windows and macOS.
With Windows, it is compatible with Windows 7 or later versions of Windows having a 64-bit Operating System (OS); with Mac, it is fully compatible with macOS X 10.11 or later versions.
- iMovie is specifically designed to support iOS and macOS only. It only allows its user to edit between different Apple devices, including iPhone, iPad, and Mac. You can start on your impressive video editing on an iPhone and finish it on Mac and vice versa.
2. Interface:
- Filmora X offers an intuitive interface specially designed to facilitate beginners, amateurs, or someone who just wants to surprise a family with a wonderful video. Upon launching a program, you get thrown into the app itself, which offers editing options available on your main screen. You can also customize the tools according to your preference.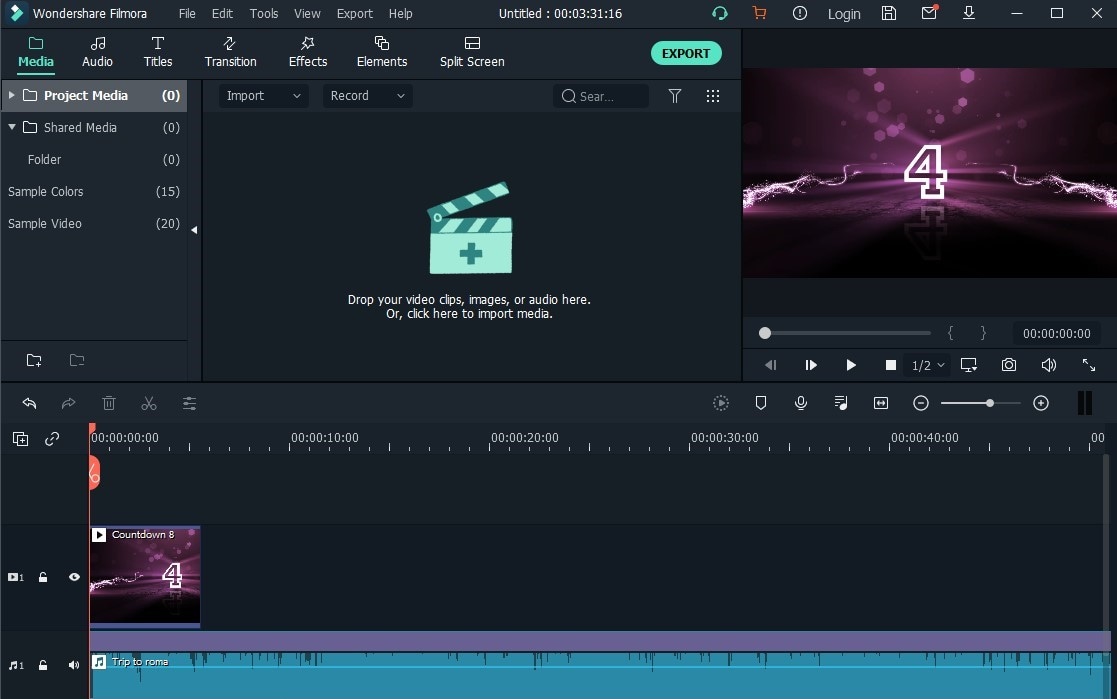 - iMovie has a user-friendly interface with numerous options available on the screen, and you don't need to find hidden options in multiple menus. Just browse your clips and start editing your video.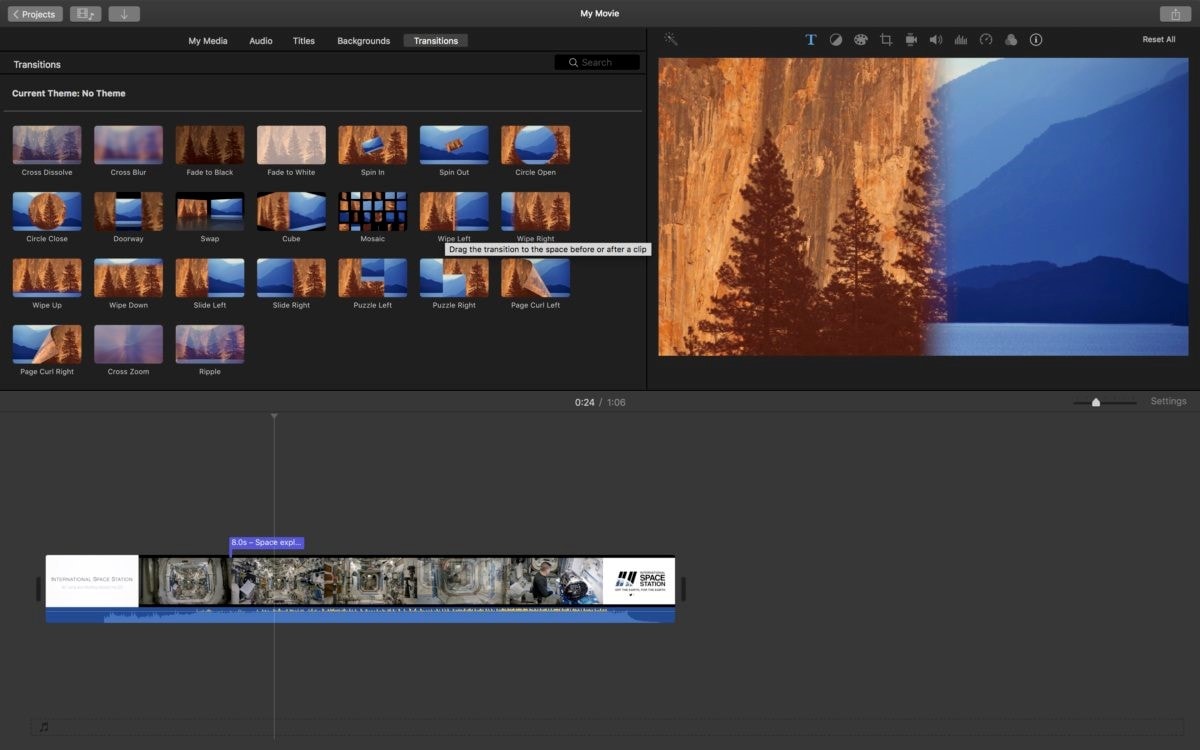 3. Editing tools
When it comes to basic editing features, we may say most usual tools are available for both, while they differ in advanced editing features.
- Filmora's highly advanced editing features, especially multiple text templates, various transitions, motion tracking, screen capture, and color adjustment, are waiting to be engaged in making your video into a successful story. Please be noted that these mighty functionalities have become Filmora's remarkable competitive advantage over iMovie.
- In iMovie, you can make the seamless transition of a simple video into complete edited footage by its effects, built-in soundtrack, and other simplified editing functions. However, fewer transitions and more basic color adjustment tools are provided. You are not allowed to apply motion tracking and screen capture with it either.
4. Effects:
- Filmora X has a specialty of transforming multiple video clips into a compelling story with its unmatched 500+ effects, especially split-screen, speed effect, crop and zoom, and tilt-shift effect, etc. Filmora X has several built-in models and templates you can also use to accelerate your video editing.
On top of these, Filmora X offers external plugins to facilitate editing. These plugins are either free and can also be purchased across many websites.
More advanced editing features are included in Filmora X. For example, you can use various filters and coloring tools to fine-tune your color editing, keyframing to create animations by one-click preset options, access to the vast royalty-free music library, multiple titles, transitions, and motion graphics, which will enhance the quality as well as the content of your videos.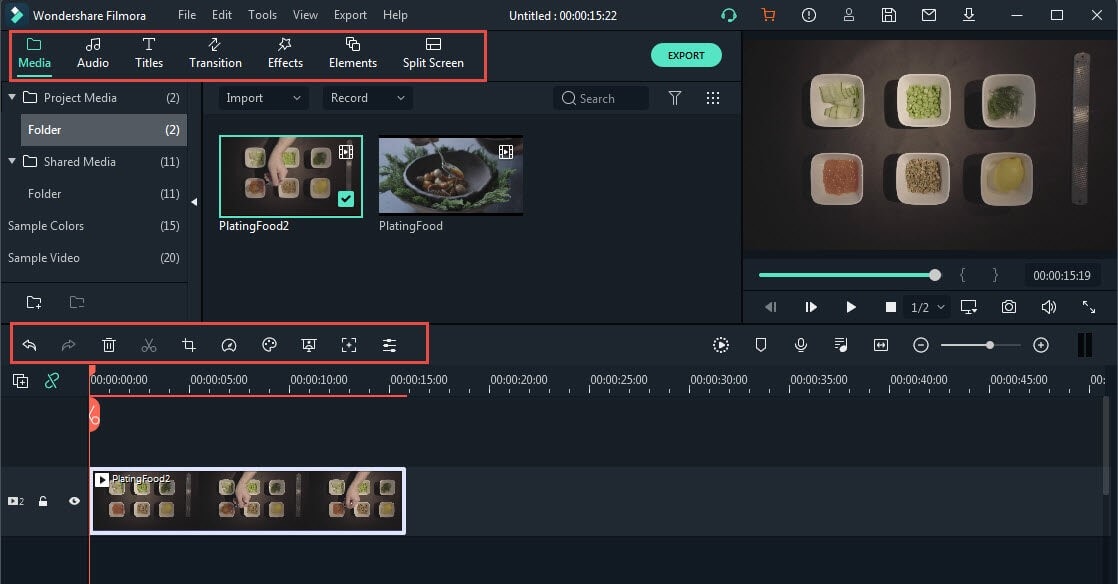 - Comparatively, iMovie offers fewer effects than Filmora X. It also has a built-in feature to choose, with which you can add a stunning cinematic quality touch to your video. You can also add voice-over in an app. Spanning from short clips to trailers and short films facilitates its user in every step of the editing.
4. Supported Import Formats:
- Filmora X supports a large number of videos, audios, and image formats including MPEG-1/2 Video file, Windows Media, .MP3, .M4A, .JPEG, .TIFF, etc.
- The import format of .DV, .MOV, .MPEG-4, .MPEG-2, .MPEG-1, and .M4V, etc. are compatible with iMovie. However, iMovie can't import all type of .MP4 files, .DIVX, .WMV, and Windows Media files, etc.
If the video file format is not supported, you need to convert it using a video file converter.
5. Supported Export Formats:
- Filmora X edited video files can easily be exported to a local hard drive, Android & Apple devices, DVD files, or via YouTube or Vimeo. A number of formats can be chosen to export files, including .MP4, .WMV, or .MP3, etc., or can even save your awesome creations a GIF, too.
Filmora X even supports 4K video quality exports too.
- With iMovie, video edited files can easily be exported to .AVI, .MPEG-4, QuickTime Movie, etc., or any Apple device including Apple TV, iPhone, iPad, etc., to share it with friends and family.
---
Conclusion
Deciding the best between two good beginner video editing softwares is up to your specific requirement. Both are good editing softwares. Nevertheless, Filmora X is the highly recommended one. Not only does it support Windows and mac, but also provides more advanced features than iMovie. With these powerful functions, you can enhance the quality of footage with ease. Why not give it a try now?