How do I edit audio files in iMovie?
As we know, iMovie is a video editor for Mac and iOS, and this video editing software is preinstalled on every Apple computer. It is also an intuitive audio editor, which allows you to edit audio files in a easy way. You can increase or decrease the volume, add audio effects, add fades, etc. This application can satisfy your basic needs for editing audio.
Even If you have no experience in audio editing, you also can quickly learn how to use iMovie.
So, let's see how to do it.
How to Edit Audio in iMovie?
There are some tips that can be applied to edit audio in iMovie with care and perfection. If you want to know how to edit audio in iMovie then below are some important tips in this regard.
1. The waveforms of the audios are very important and must be viewable so that they can be manipulated. It can easily be done by going to view > show waveforms.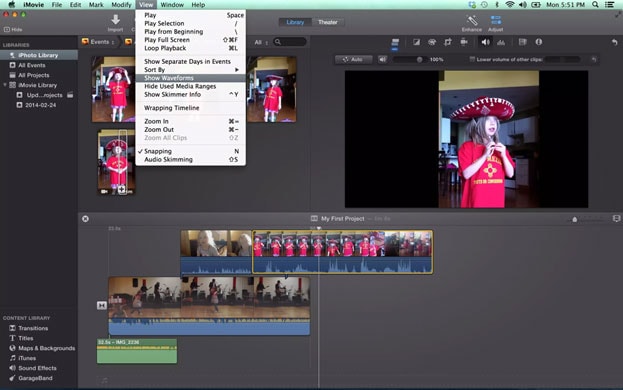 2. At the top right is the adjust button. It can be used to access the basic audio editing tools that are there within the program. It includes changing and adjusting volumes.

3. The volume bar onto every audio can also be changed to make sure that the volume is adjusted onto the each clip individually.

4. Go to modify dropdown menu and then detach audio. This can be used to detach the audio from the video clip and then this audio can be manipulated to get the work done.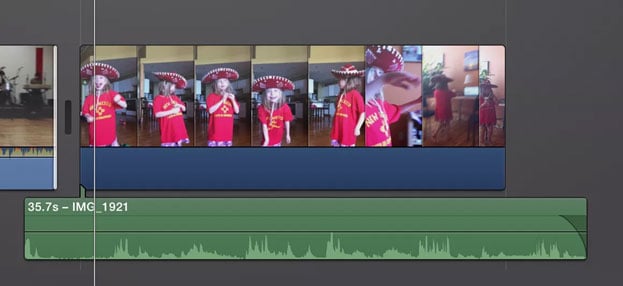 5. From the content library there are many royalty free audio clips that can be added to the project with ease and perfection.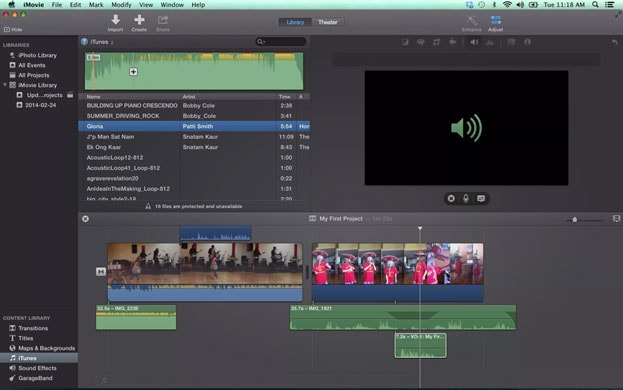 When you are Apple users and you just need a simple and basic audio editing on Mac, iMovie is a good choice for you. But when you need to edit audio files on Windows, or when you require more advanved fonctions, such as special effects, color correction, etc, iMovie is difficult to meet your needs.
Therefore, you need a more professional and powerful audio editing software. Here, I recommend an alternative to you.
---
Pro and User-friendly Audio Editor – Filmora Video Editor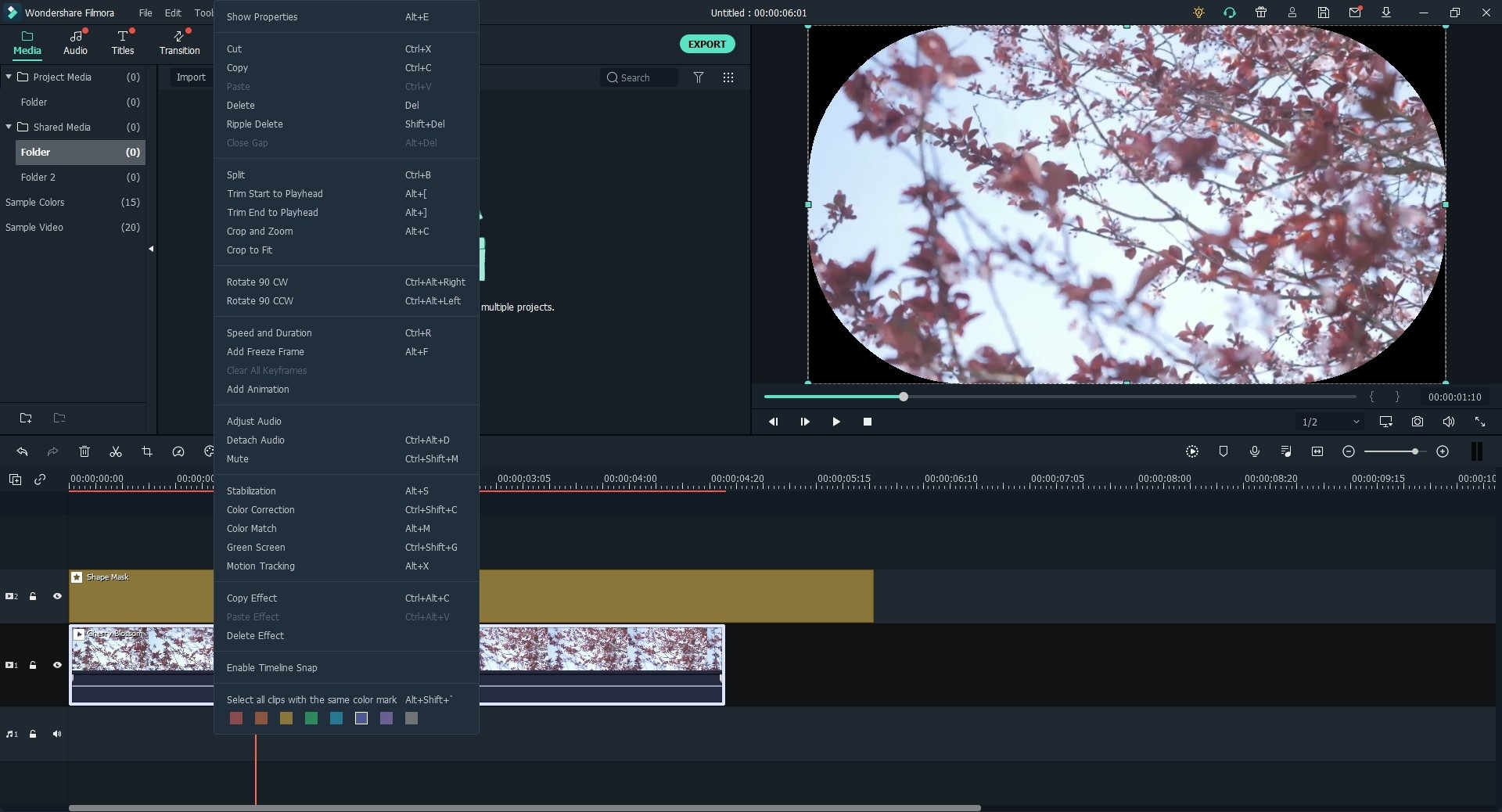 Filmora Video Editor or Filmora Video Editor for Mac can be used as iMovie alternative as it makes sure that all the features of the iMovie are embedded. More importantly, it is available for Apple and Windows users. Not only does it has the comprehensive fonctions for editing videos, but it also has the basic and advanced audio editing capabilities. Different from iMovie, Filmora Video Editor can meet your higner demand for audio editing. With the rich special effects resources, this program makes it easy to create a audio of your own.
Key features:
Full and advanced fonctions to edit audio, such as audio mixer,audio denoise, audio equalizer,etc.
The program has 200+ filters built in that can be applied for transition and overlay of the audio and videos with ease and perfection.
Once the video and audio has been edited it can be directly shared to the social media platforms and used to educational purposes as well.
Export the audio to most polular formats, such as Mp3, Wav, M4a, Wma, Ogg, etc.
---
How to Edit Audio in Filmora Audio Editor
Below are some steps to edit audio using the program.
1. Create new project
Open the software and click the "New Project" .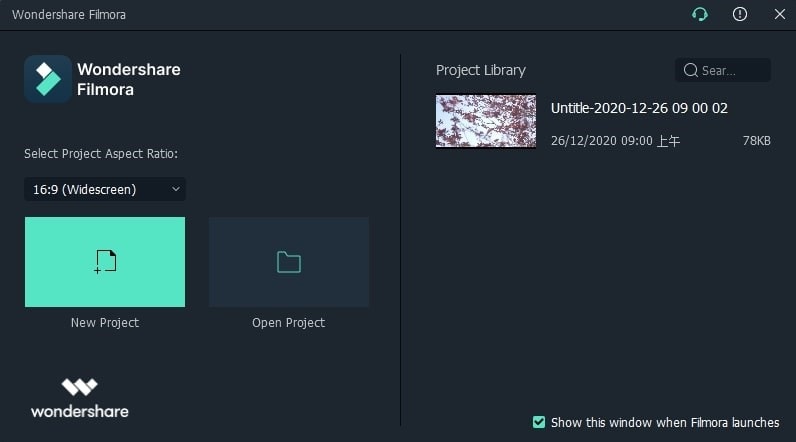 2. Import audio file
Then hit on "Import Media Files Here" to add your audio file. Drag it to the timeline.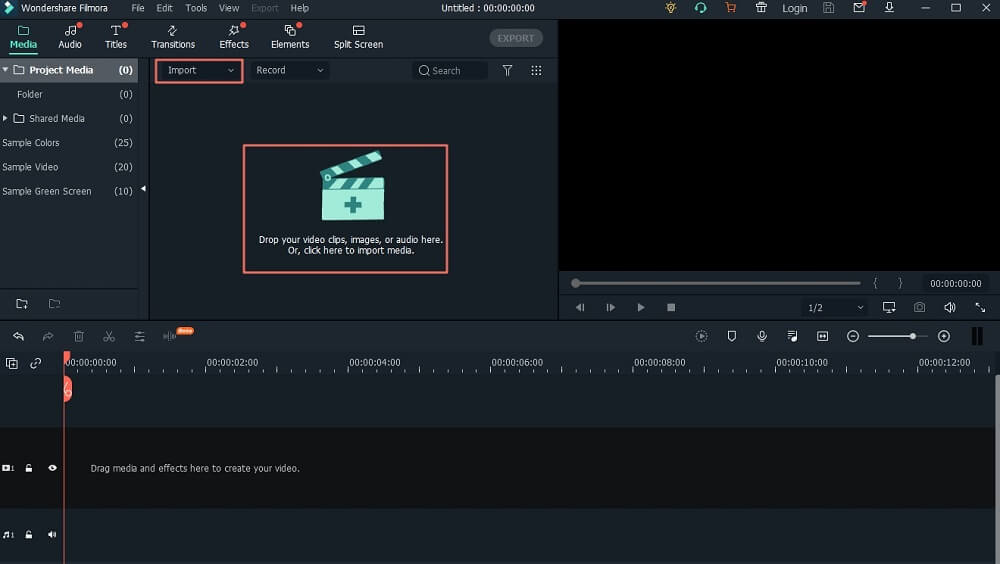 3. Edit audio
- Right click the audio file on the timeline, you can choose "Cut" to cut audio,"Speed and Duration" to custom speed of the audio,"Mute","Split" and "Trim"audio, etc.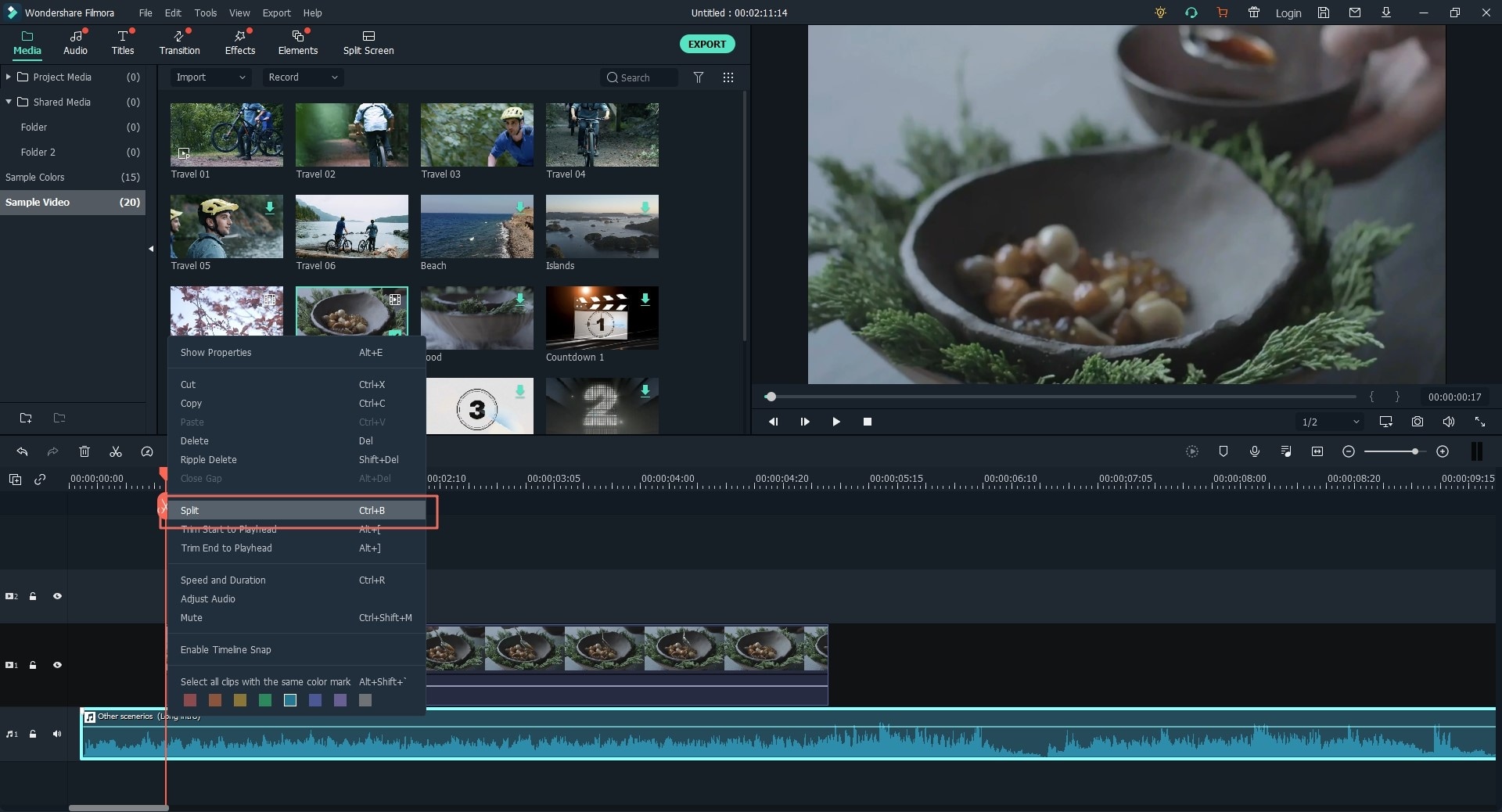 - Double click the sound track to open the audio manager to adjust the settings of the sound.  It can be used to adjust volume, fade in/out, pitch, equalize and denoise the audio with perfection.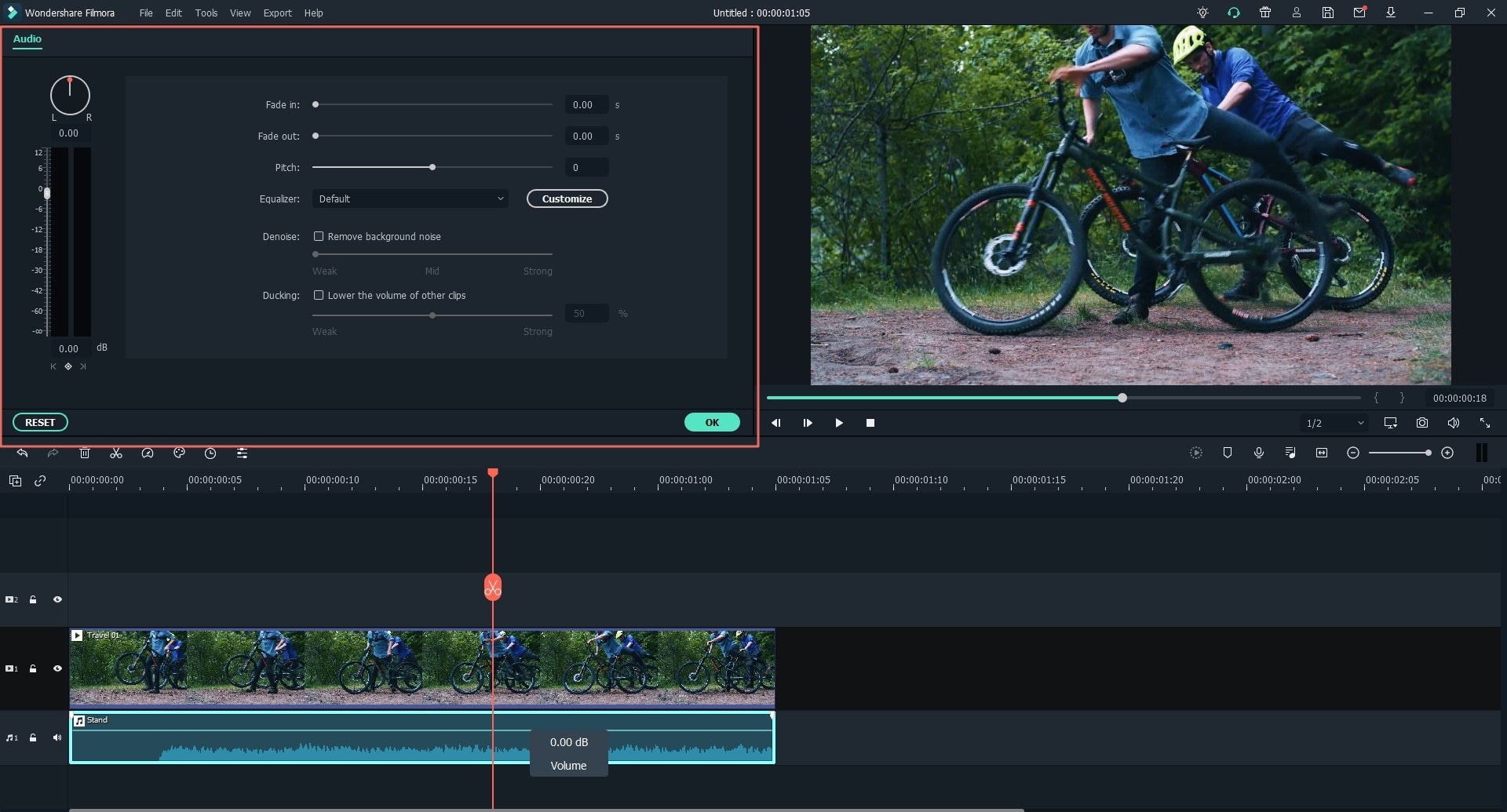 4. Add audio effects
- When you're done with basic editing, you can add effects to your audio. Click "Audio" button at the top, and select in "Sound Effect".
- You can find more unique audio effects resources in Filmstock.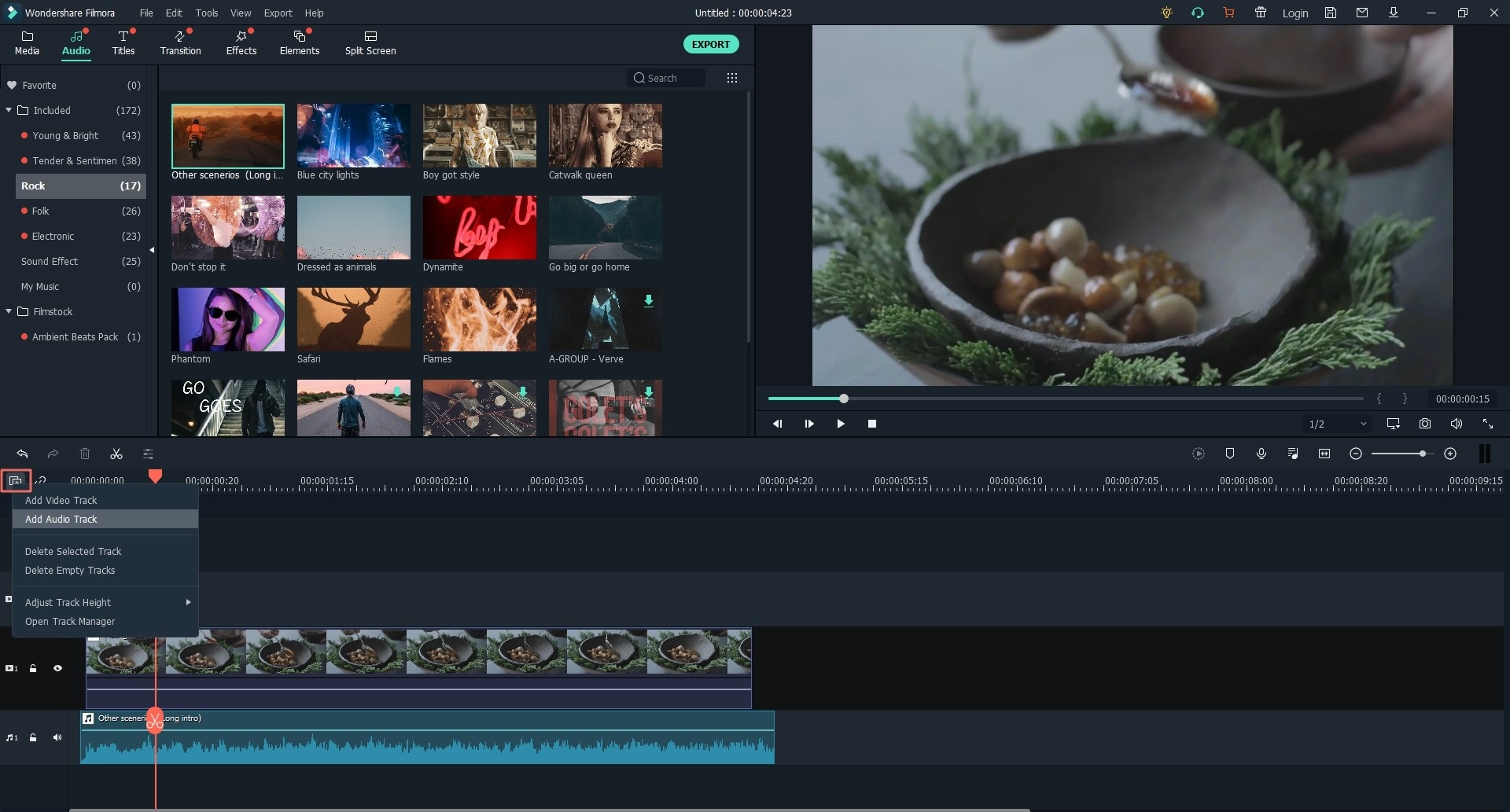 5. Export audio
When you finished, click the "Export" and choose the audio format you need.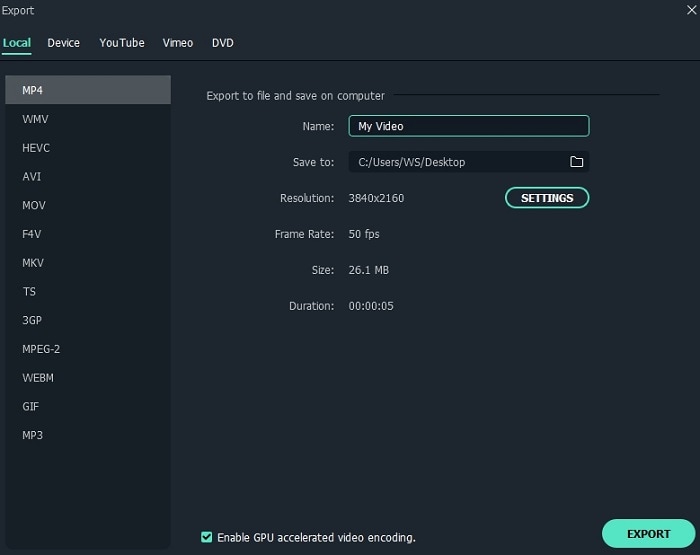 Final Thought
As compared to iMovie the Filmora Video Editor is a program that is not only more usable but also allows you to get the awesome results. The program has an easy interface and therefore it is easy to use. The most notable feature of the software is the fact that it is highly used among both professionals and beginners. The price difference on the other hand is the single most compelling point when it comes to program comparison.
For these reasons, why not try Filmora Video Editor?