Can you do stop motion in iMovie? Stop motion is an animation technology, which makes manipulated objects look like real creatures. Stop motion effects are operated in a way that human eyes will think they are moving on their own which is fantastic. Animations under stop motion can use objects, human characters or household items as long as they can be manipulated. So how to make a stop motion video? In this article, we will show you in detail on how to create stop motion in iMovie and its alternative.
Part 1. The Best iMovie Alternative to Produce a Stop Motion Video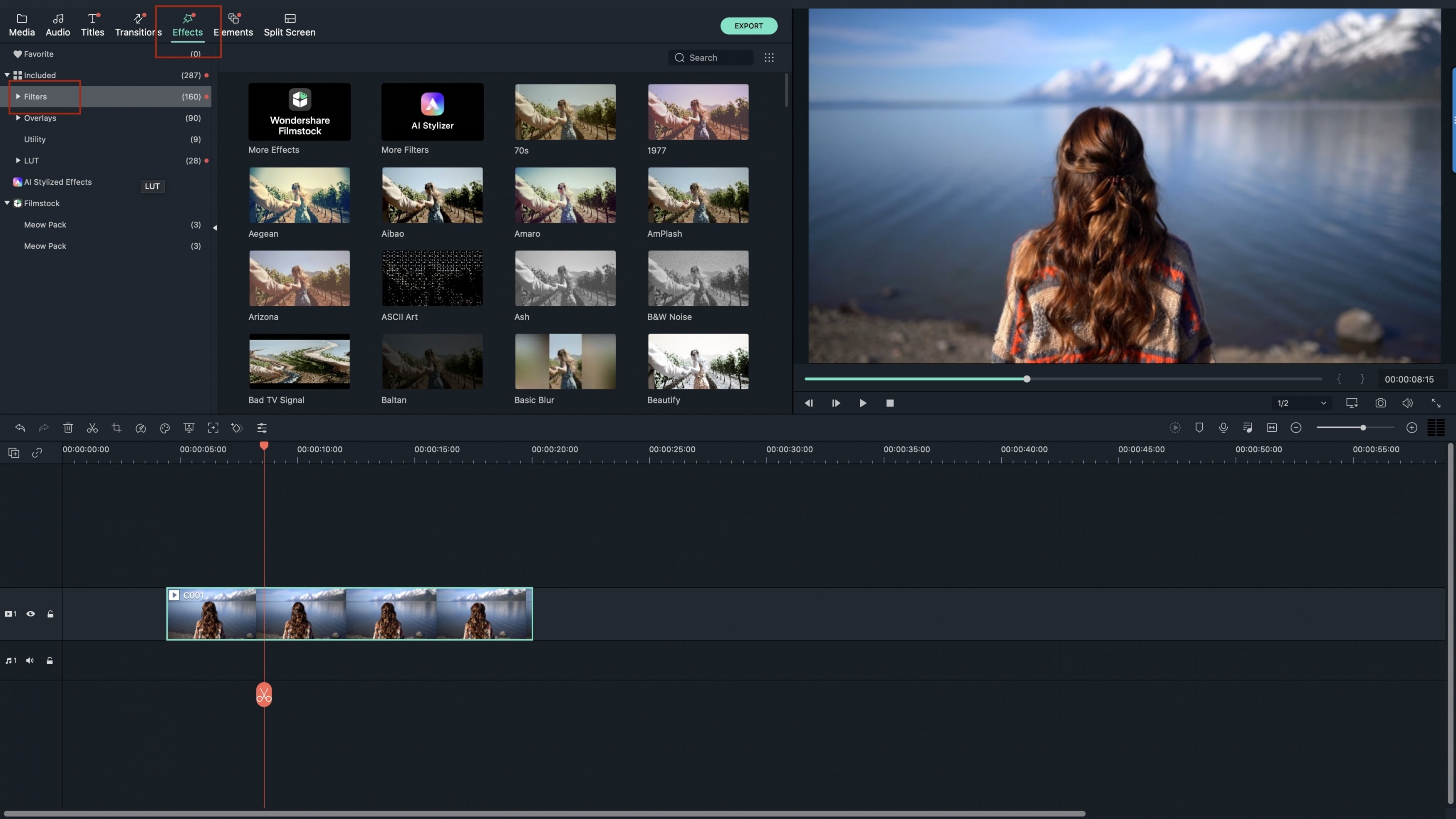 Filmora Video Editor is the best alternative to iMovie for making stop motion on Mac (macOS 10.13 High Sierra included) and Windows. The program easily answers the question that how to make stop motion video. You can not only cut, crop or trim down the video but can also add text, voiceover and perfect animations when creating your stop motion videos with Filmora.
Key Features of Filmora Video Editor:
Filmora video editor has a very easy to understand and use interface, even for beginners.
Option to make your video unique and intriguing by adding special effects like overlays, filters, and custom texts.
Various special effects including split screen, green screen, and face-off are also available.
You can preview the video you have made in full screen so you can see the end product before exporting.
Can record voiceover and pc screen with this video editor, you can also use it to take snapshot of a video.
---
Part 2. How to Make Stop Motion Videos in iMovie
See the detailed step-by-step guide on how to make stop motion movies with iMovie
Step 1. Open the iMovie and import videos
Begin by opening the iMovie and go to the "properties" icon. From there, you will be able to access the timing options which you must change to suit your stop motion effect. After doing that, your videos should be cushioned against zooming once the stop motion animation is in progress. You need to have some peace of mind if your animation is to succeed. The videos to be animated must be arranged in a sequence and should be dragged to the iMovie in that same order. It is advised that you alter the duration of all clips to conform to the rate allowed by iMovie.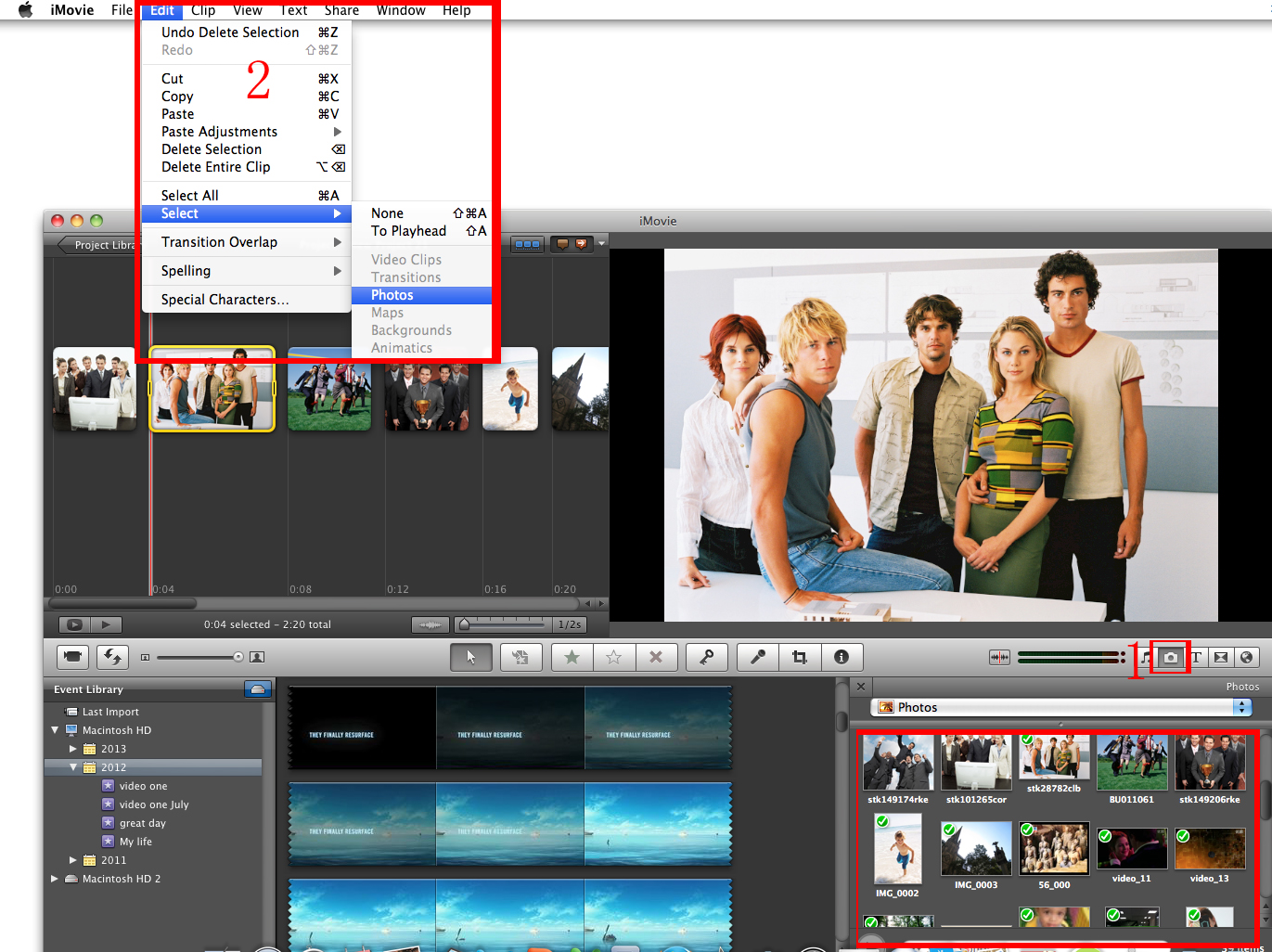 Step 2. Start to do stop motion in iMovie
The standard speed is ten frames in every one second so have that in mind when making the adjustments. It will then be time to have the videos exported and it will be the opportune moment to bring together multiple clips in case you want to create more than one scene.
Once they have been successfully joined, add the stop motion video into the project and do the necessary editing. You can choose to add some transition, color correction or insert texts which will be well in order. As you have learned, it is all easy. iMovie might not be the ideal program for doing stop motion videos but it is good for accomplishing the task professionally.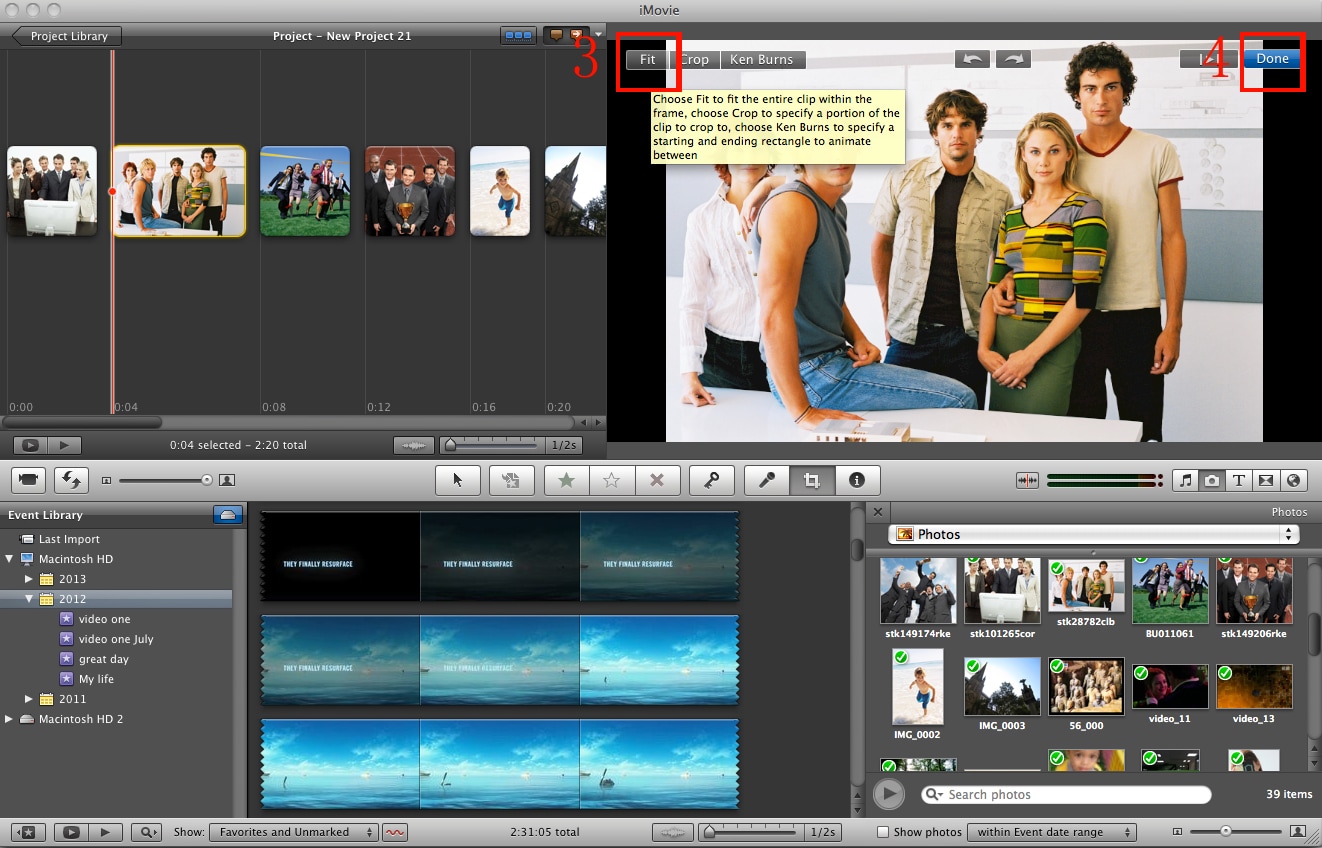 ---
Video Tutorial: How to Create videos in stop motion using iMovie
This video guide will help you learn more about making stop motion movies with Apple Mac iMovie.