iMovie timeline is the main feature that makes iMovie to stand out from other editors and it's important you know how to get maximum benefits from iMovie timeline use. On that, you have to learn all the basics about an iMovie timeline, how it is used and you will end up getting quality service in return. Due to the introduction of the timeline, iMovie has become the darling of many editors since it can be easily customized.
Part 1. How to Edit Video Clips in Timeline Using iMovie Alternative
Best iMovie Alternative for Mac (10.13 included) – Filmora Video Editor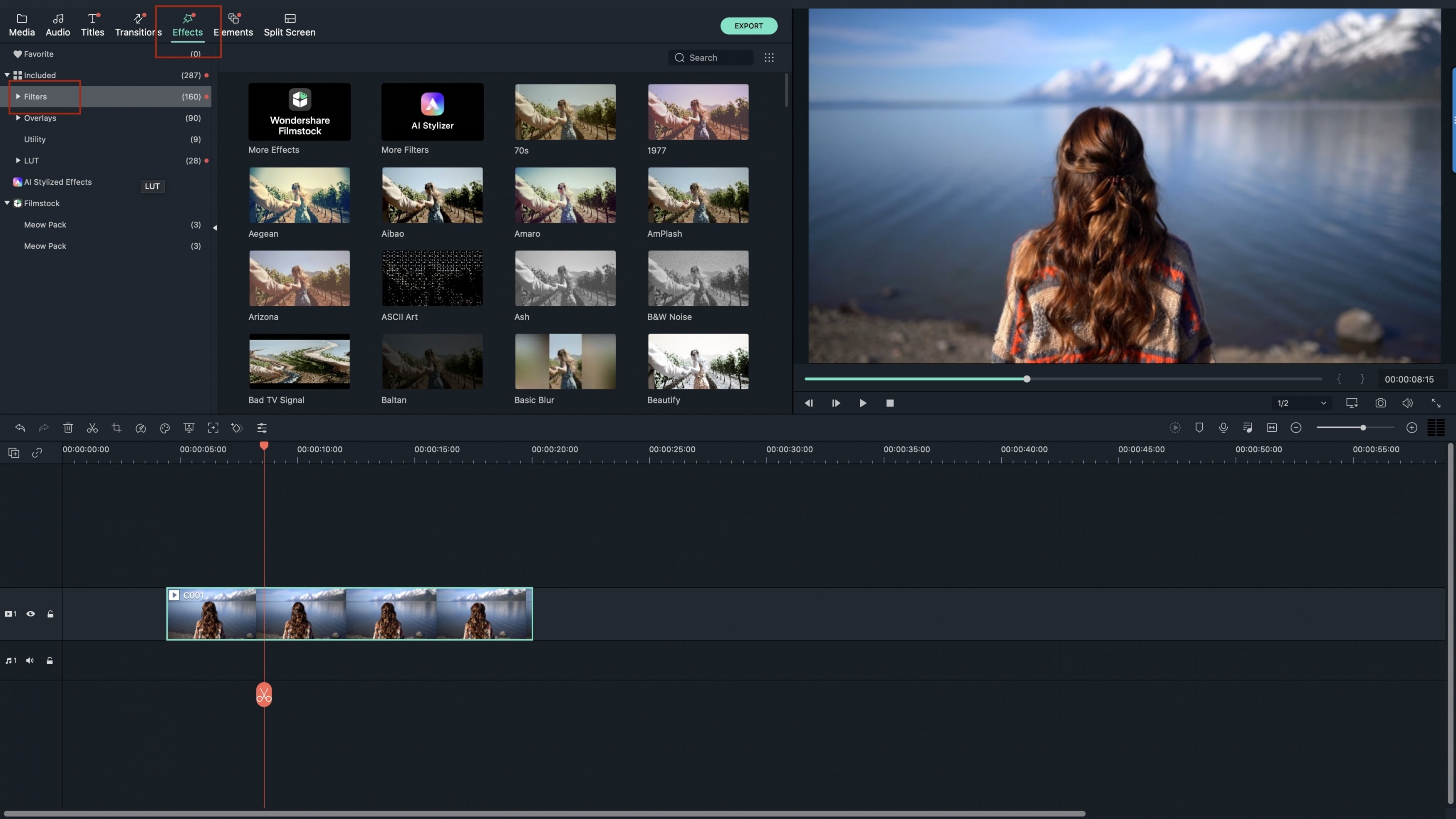 Filmora Video Editor the best iMovie alternative with timeline to edit video Mac (macOS 10.13 High Sierra included) and Windows easily. It has easy-to-use timeline allowing you to edit video in specified frame. Filmora Video Editor enables you to easily make movies, edit video/audio/photo, apply effects and share your new movie on Facebook, YouTube, Vimeo, or burn to DVD, save to iPhone, iPad, iPod, and more!
Key Features of Filmora Video Editor:
Various special effects including split screen, green screen, and face-off features are also available.
It has over 300 video effects that allows you to be more creative using themes on love, the internet and pets
Great-looking animated titles can make your video stunning and special.
It includes advanced editing power to Mac users with reverse playback, video stabilizer and pan and zoom features.
---
How to use timeline in Filmora Video Editor
Filmora Video Editor is good for coming up with a dynamic timeline to make your video editing exercise enjoyable like never. Just follow the below steps to use timeline to edit videos in Filmora Video Editor.
Step 1: Add video to the program
The first step is to import the video you want to edit to the program. To do so, you can simply drag and drop the video from your local folder to the program interface. Alternatively, you can click on the "Import Media" button on the program main interface, and then select your video to add it to the program.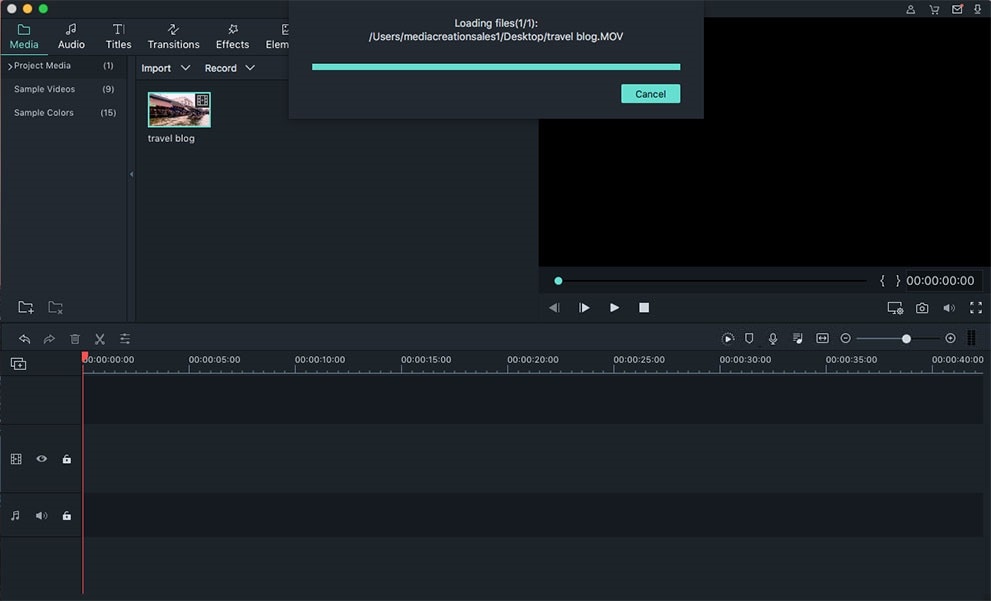 Step 2: Drag video to the timeline
Now, you can directly drag the video from the media library to the timeline. And you can view the detailed duration and frames of the video in the timeline.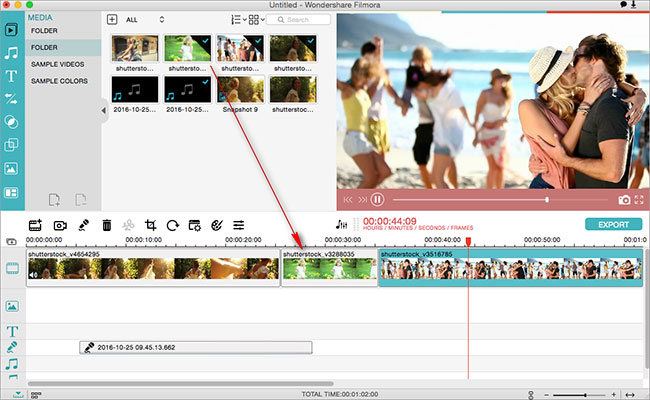 Step 3: Edit video in the timeline
And then, you can use the video editing tools on the toolbar to trim, crop, rotate, and split the video on the timeline. You can also enhance the video or edit the audio in the video. To make the video more attractive, you can apply video effects to your video.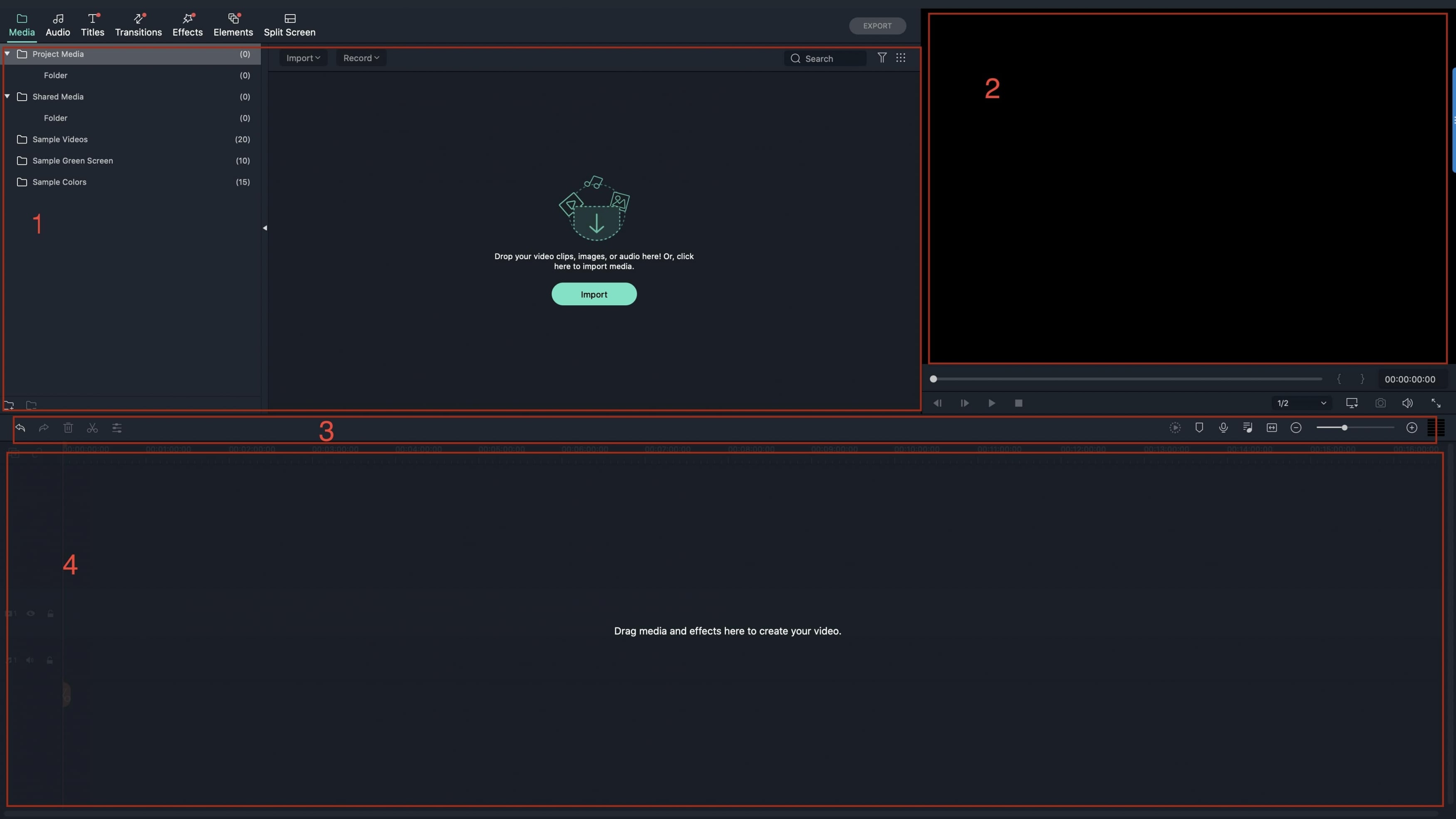 ---
Part 2. Guide for using timeline in iMovie
There are different versions of iMovie and each one comes with its special timeline. Therefore, you have to be extra keen when choosing the right timeline for your iMovie version. You can never edit a clip in iMovie without adding it to the timeline so understanding this guide will be a step in the right direction. In case you want to have a clip added between two already exiting clips in the timeline. You will have to drag it between the two and a room will be created to accommodate the new one. If there is an existing transition, you must have it deleted before adding the new clip to the timeline.
See the detailed step-by-step guide on how to do timeline in iMovie on Mac
Step 1.
When using an iMovie timeline, it is good that you operate with a clip at a time which is easier and efficient enough. Drag every clip at its own time and don't have multiple clips added at a go which can overwork the program. Despite that, you need to learn about several others ways to work with a timeline in relation to adding clips and general editing procedures. Even though it is generally advised to work with one clip at a time, there is a way of adding multiple clips at a go to the iMovie timeline. In that, you will select individual clips through pressing the "shift" key on the keyboard and clicking on the video to add.
Step 2.
Once they have all been highlighted, drag to the timeline as a cluster. It is a counter-productive move thus will be more of a risky decision to take. For instance, you might experience hitches in dragging one clip which will affect all the others. Alternatively, drag a rectangle around the clips you want to add to the timeline as a group and they will be highlighted. There is a gray border that is found between the clips which you will use to start the selection. The iMovie timeline allows for the user to drag video clips from one project to a new one or paste right from clipboard.
When using the clipboard to add clips to a timeline, you will be required to highlight them and cut or copy to paste directly. This is a very fast option from the many you will have considered. Lastly, iMovie timeline allows for clips to be added directly from a camera. Use the import section that appears in the preferences box and click on the "movie timeline" button. That will have the clips added to your iMovie timeline without delays.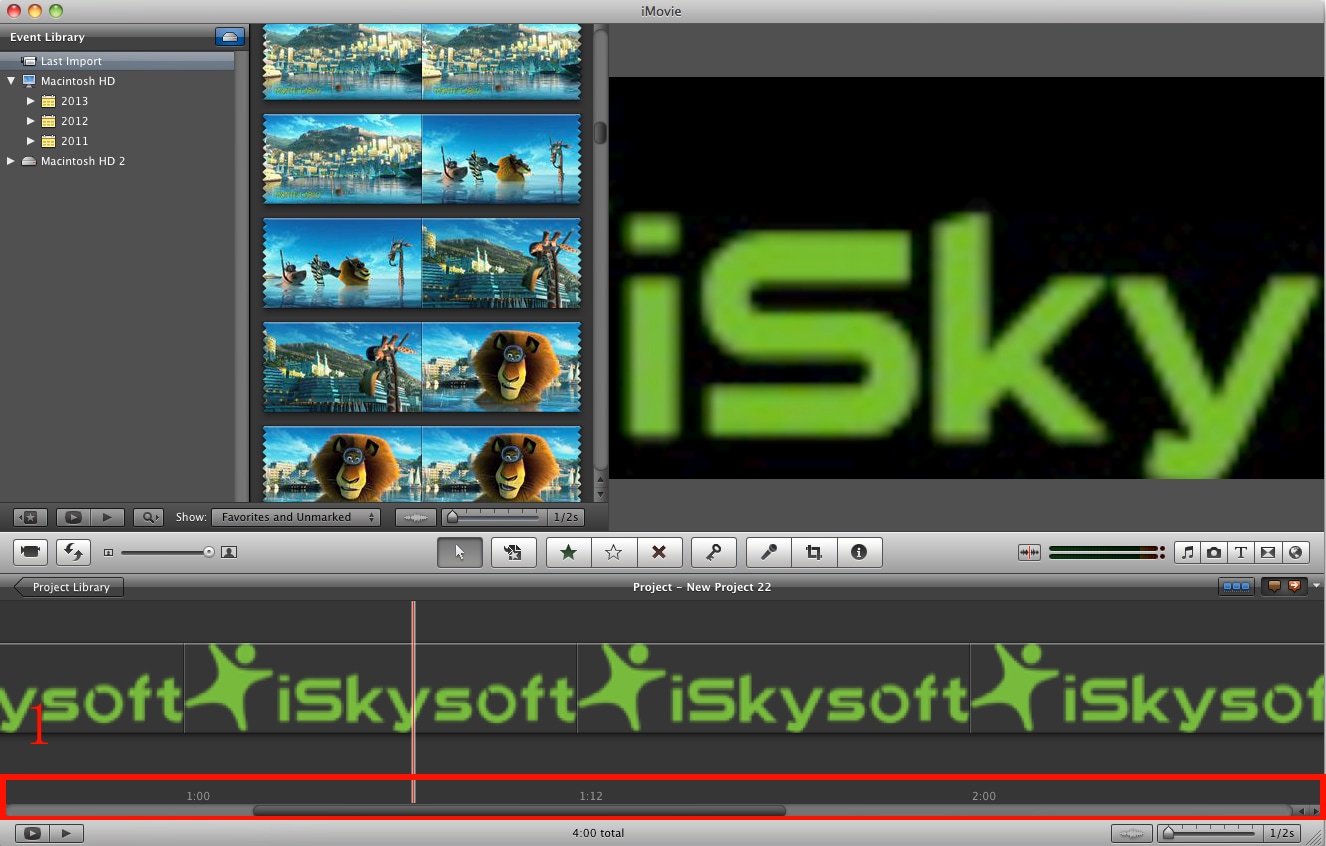 Video Tutorial: Teach You Use Timeline in iMovie Effectively