Contents
2. Video Overlay Effects

9. Video Editing Tips
If you are already a bit familiar with video editing, then you must have heard of some very famous video editing softwares such as Adobe Premier, Sony Vegas Pro, Maya etc. However, we are not going to deter you from learning video editing by mentioning the names of such complex softwares. There is an easy to use video editing software that also provide many free video overlay effects. You shouldn't miss it if you want to use overlay effects to make your video outstanding.
Introduce the Best Solution to Video Overlay - Filmora Video Editor
Filmora Video Editor has prepared about 200 types of filters and overlays for you, including light leaks, lens flair, old film, cinema flairs, etc. With them, you can make your films full with sunshine and turn videos into old films or Hollywood masterpieces. Beginners will find it extremely easy to use and experienced users will enjoy its powerful and advanced features.
Key Features of Filmora Video Editor:
Simple interface with all editing tools displayed in the main windows, users can see and use tools easily;
Supports almost all the popular video formats, audio files and images. No incompatibility issues;
Hand-picked filters, overlays, motion graphics, titles, intro/credit. More effects are added regularly;
Export video in multiple formats or directly optimize videos for YouTube, Facebook, Vimeo, etc;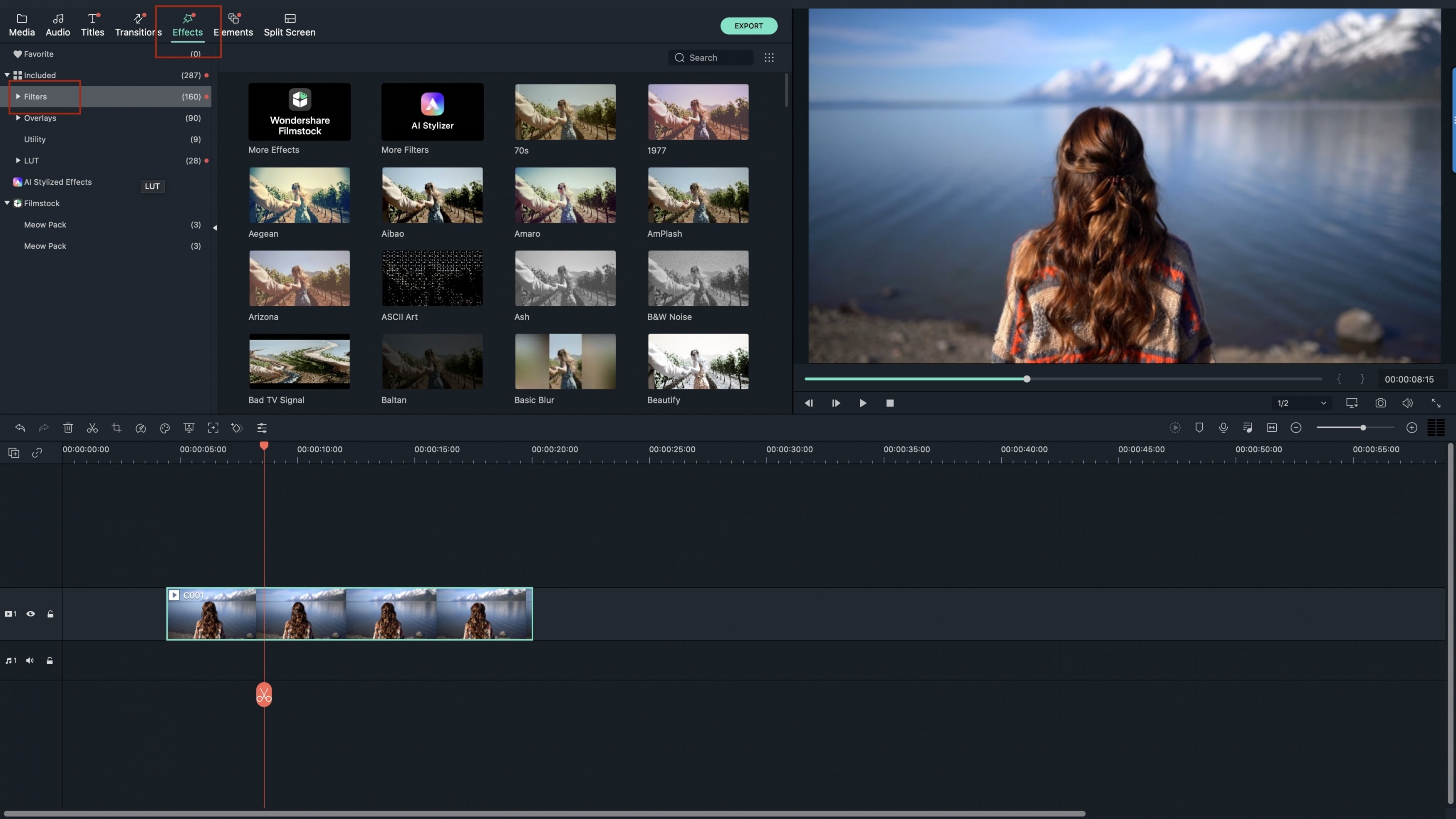 How to Add Video Overlay to Videos Using Filmora Video Editor?
Simple Steps to Add Video in Video Effects with Filmora Video Editor
Why add video overlay?
Make your videos better: When making a movie/video, there is always a constant need to perfect it with other photo or audio files to make the viewer understand the video and connect with the subject. With the help of video overlay, this is made possible. So, basically with the help of some creativity and clicking and dragging on proper software, storytelling reaches another level with this kind of effect.
Customize the video: Video overlay provides an option to personalize or customize the video in questions. There are many editing software which provide the same filters and other editing options. So, it will be a good idea to use video overlay effects as it can make a video creative and unique. With advance editing options, the choice to customize are endless.
Easy to use: Video Overlay is one of the easiest effects to use that can transform a boring clip to something extraordinary. Thus, this kind of effect will be perfect for beginners who can provide a professional looking video easily and quickly.