How can I add text to video easily and quickly?
As I mentioned in the other post, you can add video and picture overlay to a video. Today, I'd like to show you how to add text to a video easily and quickly.
In fact:
There are various online programs allowing you to add text overlay to video online or offline for free. But it is not an easy task to choose the best one for youself. In this post, I have picked up top 5 online solutions for video text maker, all of them have been tested for several times and proven working well. You can compare them and decide which one is better according to your own needs.
The online tools cannot satisfy your editing needs? An advanced video editing software is also here for your reference. And I'm going to show you exactly how it did on Windows and Mac computer.
Now, let's drive right in...
Filmora Video Editor - Best Solution for Adding Text to Video
There are over 130 types of text in Filmora Video Editor for Windows (or Filmora Video Editor for Mac) that you can add texts or captions to your videos on Mac (macOS 10.14 Mojave) and Windows. Besides the preset types of text, you can also customize your own ones by downloading the title package from the Effects Store.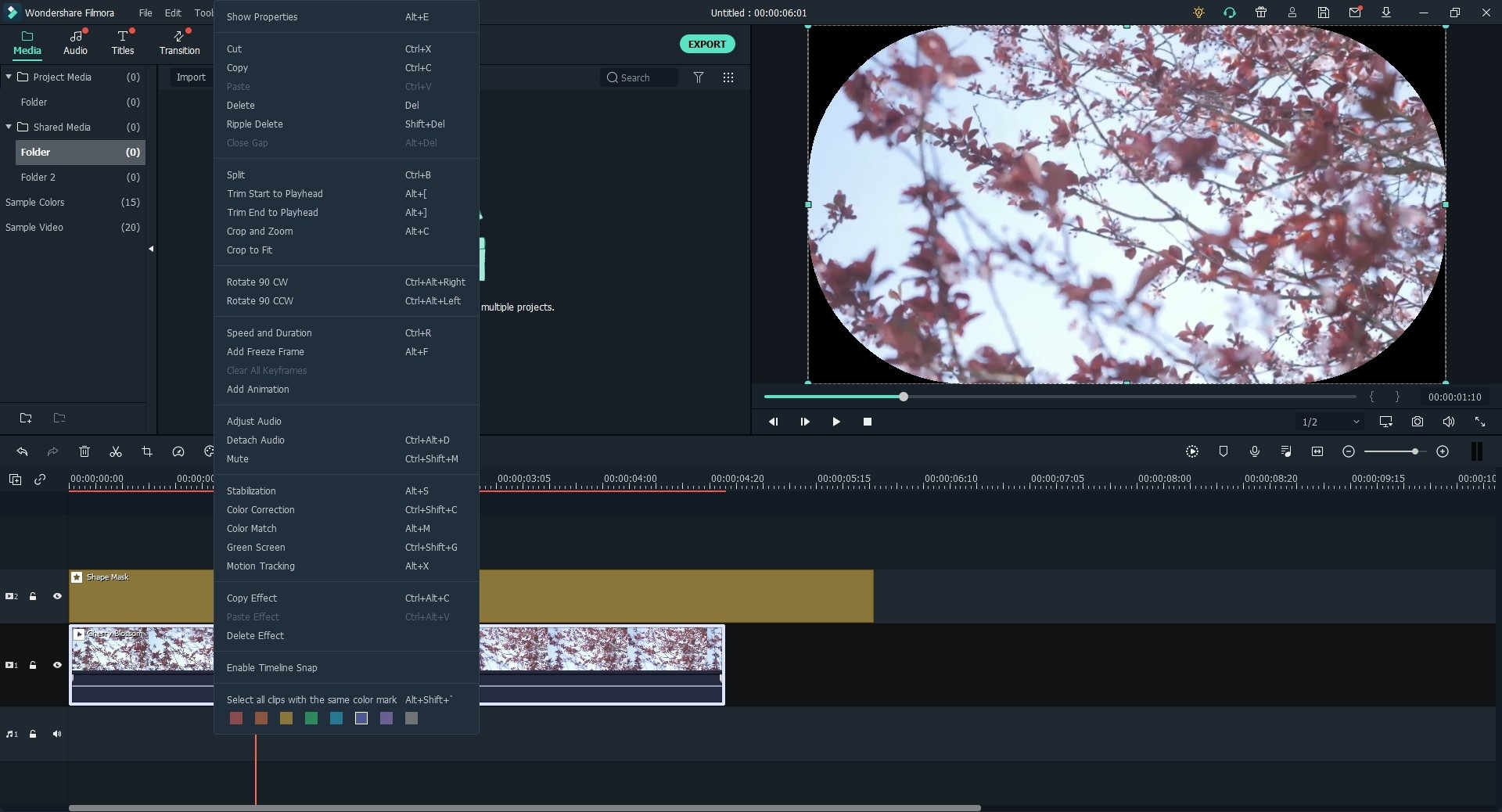 Moreover, it's quite easy to add text to video via Filmora Video Editor. You just need choose the right one and set up the motion.
Why Choose Filmora Video Editor?
Many free text types for your reference and you can customize your own texts.
Special title effects from Effects store help you customize your video.
300+ new effects like titles, filters, overlay, PIP, etc.
Edit video by trimming, cropping, rotating, splitting, and combinng.
Import videos from devices, media sites, and several ways to export files.
In addition to the video text overlay effect, Filmora Video Editor also allows users to edit videos as follows:
- How to Make Split-Screen Video within Few Clicks
How to Add Text to Video with Filmora Video Editor
Step 1: Import video to the program
To start with, you can click "Import Media Files Here" to load a video file or folder to the media library quickly. Or you can directly drag and drop your videos to this program.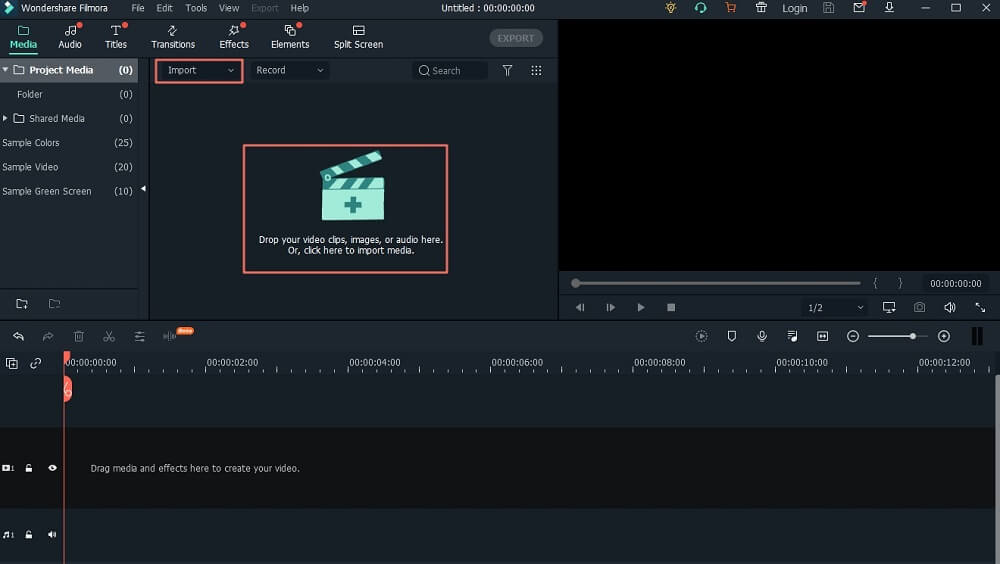 Step 2: Add texts to video
Then you need drag and drop the video to the timeline for editing. Check the toolbar on the left panel, please click the "T" icon to get various text templates. Now you can add texts to the timeline with ease.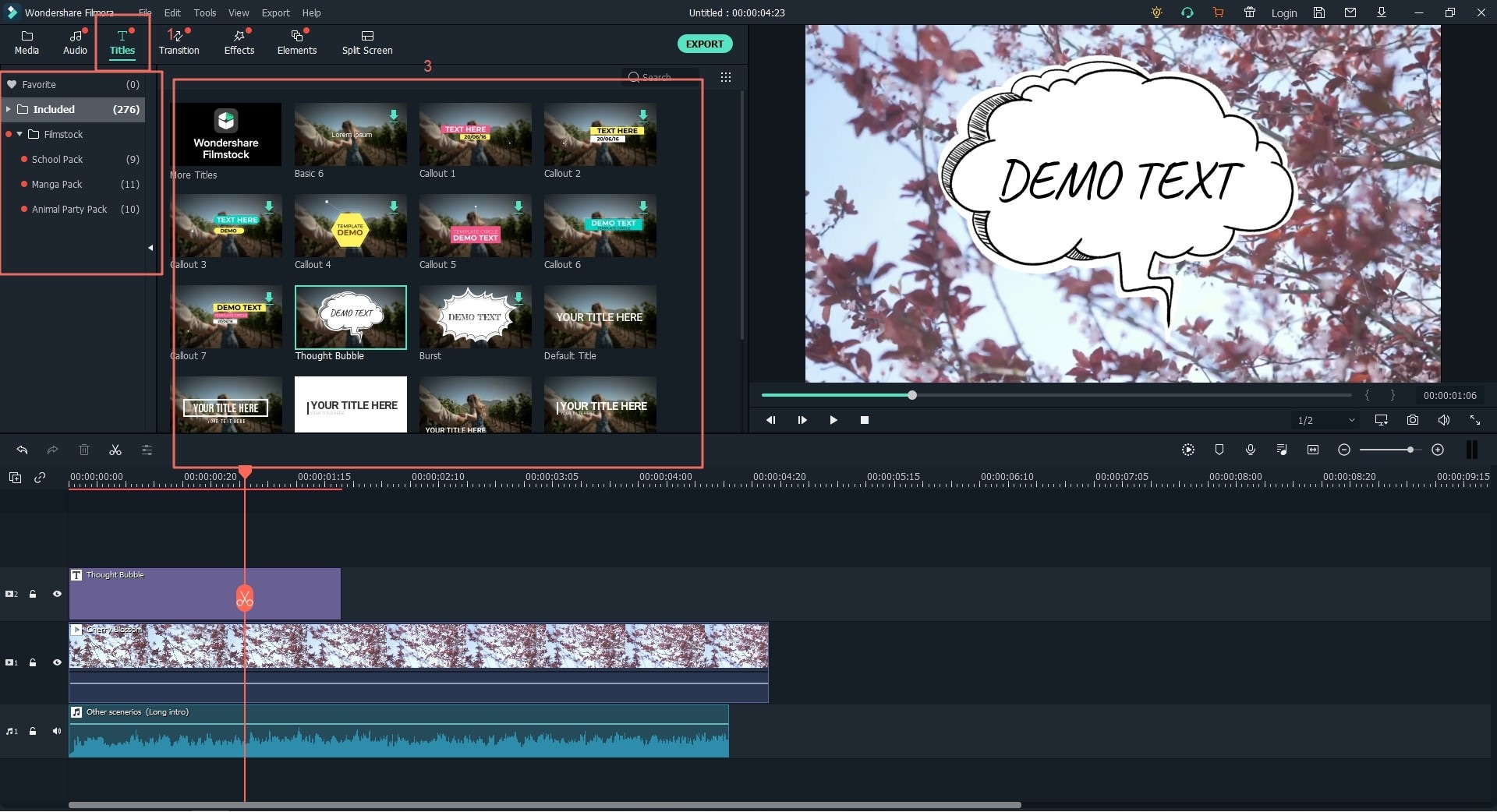 Step 3: Customize texts
If you need to adjust or change the font style, color, etc. you can double-click on the text in the Timeline to open the text setting panel. In this panel, you can also set the animation text in video as you like.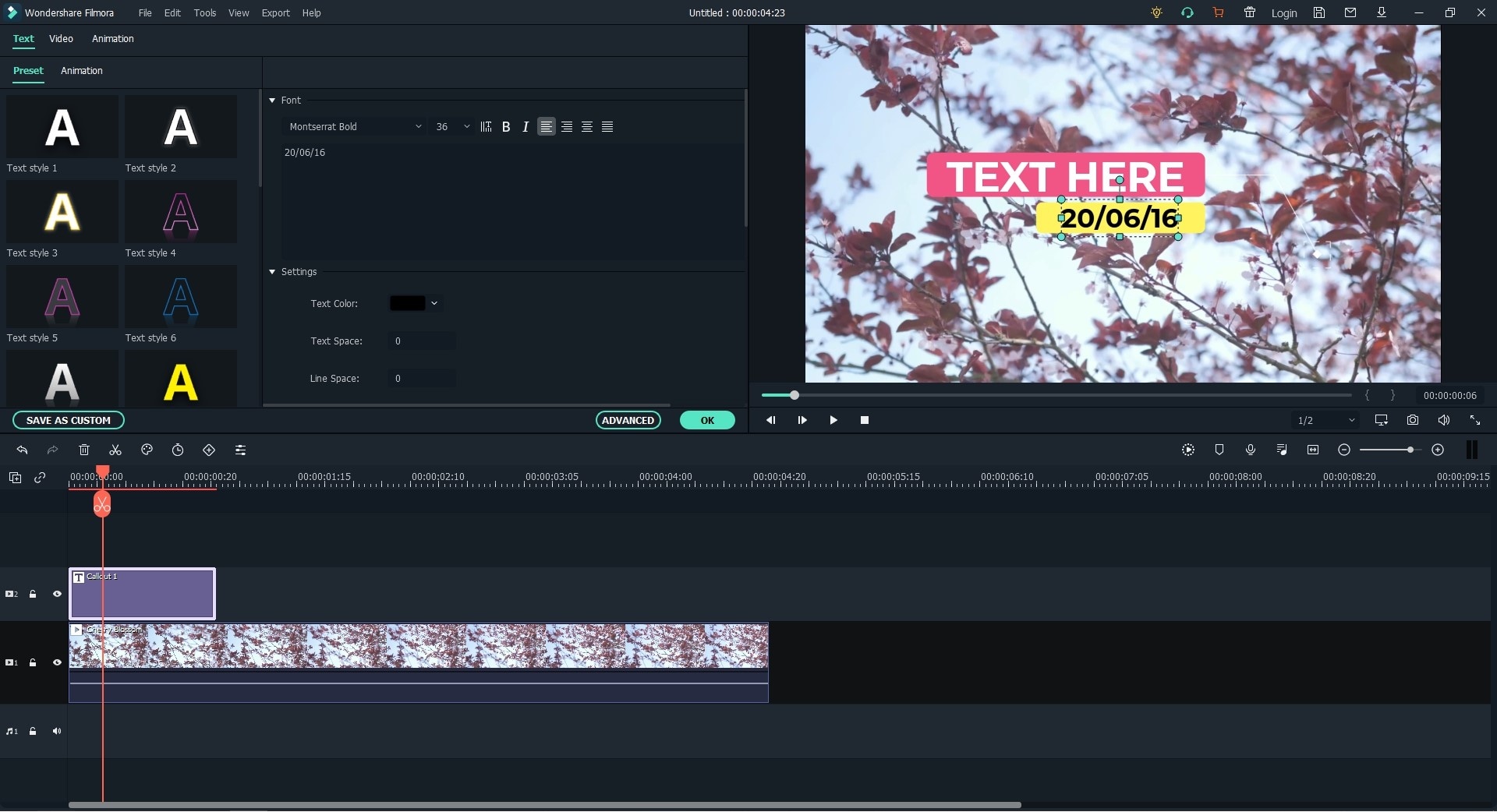 Step 4: Export video with texts
Finish off the editing by saving all changes made. Then please click the "Export" button to save them to your device.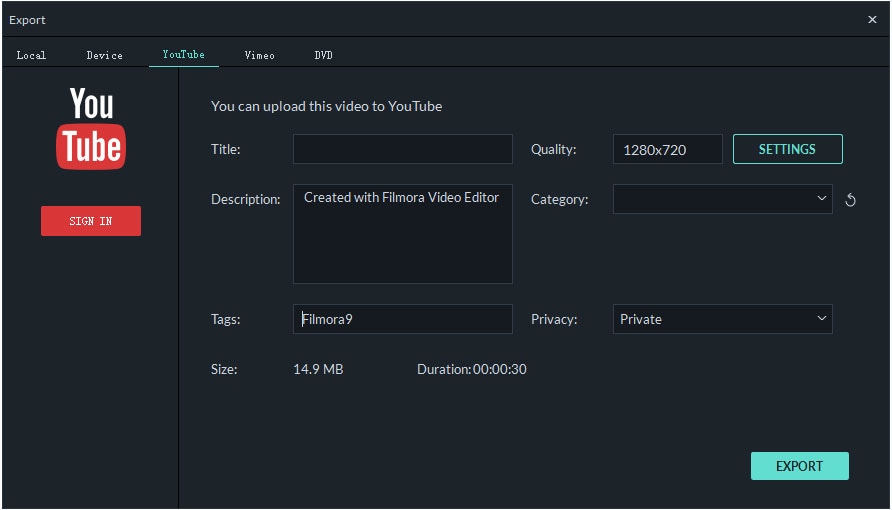 You Might Also Interested in:
How to Make An Amazing Video Intro for YouTube
How to Edit A Video Completely
---
The Best 5 Online Websites for Adding Text to Video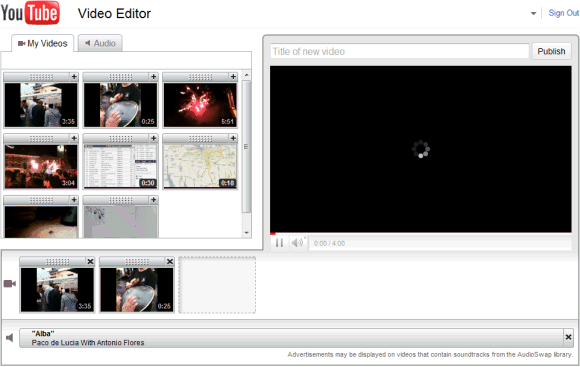 There is a lot of editing that you can do with this software program. It will offer you a complete solution to your editing problems specifically touching on adding text to video for free. You will enjoy simplistic and stress-free editing of your videos online.
Price: Free
Pros: You will have an easy time learning how to use the program and has high processing speeds that you can take full advantage of.
Cons: Only basic features come with this software so don't expect to enjoy all the features.
---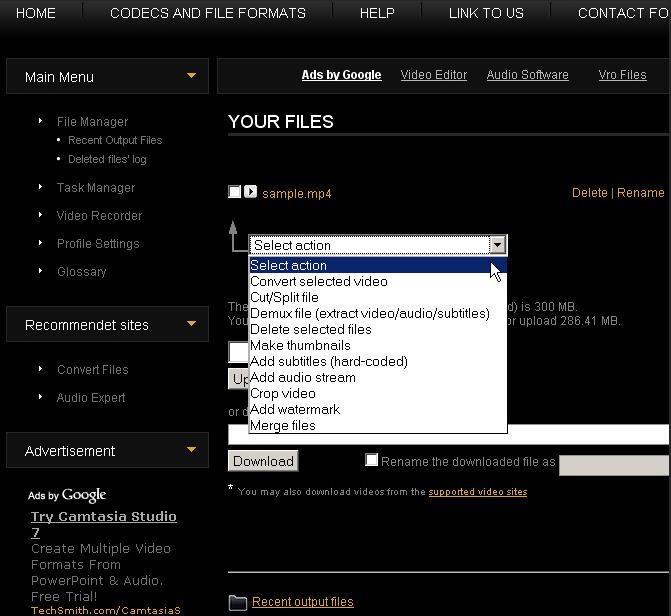 If you have a video file as big as 600MB, this will be the ideal software program to add text to video online for free. It can analyze it and display all the important information concerning bit rate, resolution, frame rate and codec.
Price: Free
Pros: It can function well on both Android tablets and phones which will offer you maximum benefits. With just a few clicks, you will be able to complete the editing work and add texts to video for free.
Cons: It is highly susceptible to virus attacks which pose huge dangers to your computer system.
---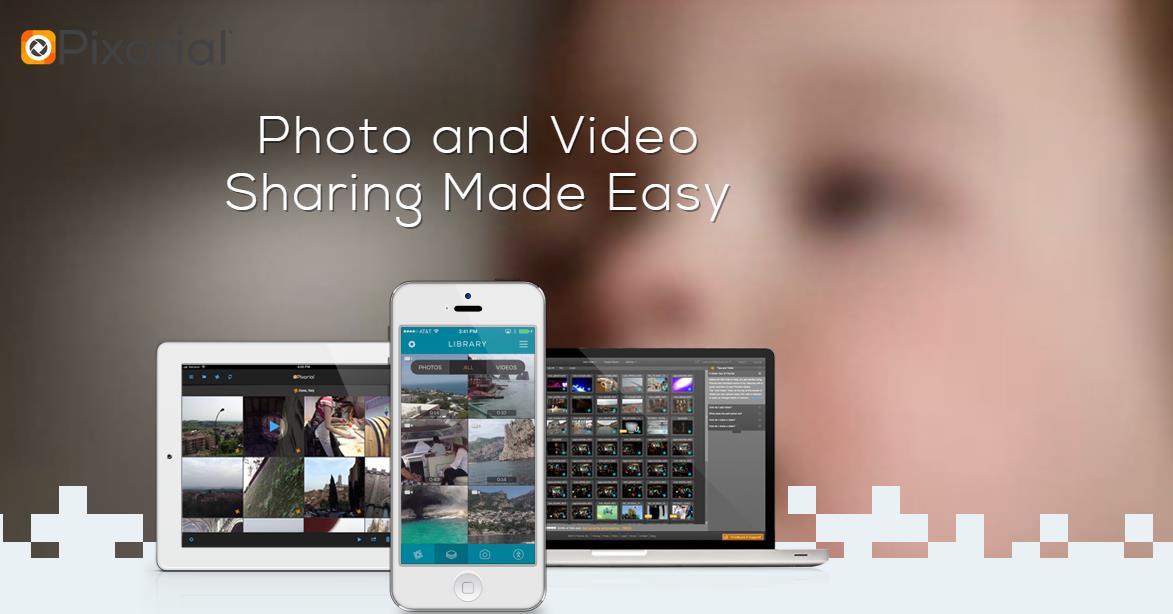 It offers a guarantee for stress-free editing and flexible sharing of videos upon editing. There is also seamless and universal importing of video files that you can manage with this program.
Price: $0-12.99/Mo
Pros: It is a very simple to use program and useful when editing. The interface is good-looking which offers a reasonably high turnaround.
Cons: The price seems expensive thus very few people can afford it.
---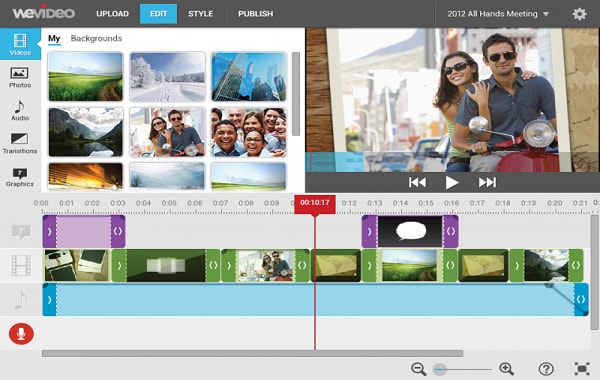 Key Features:
This is top video editing software that you can use to add text to video online. It is very easy to use, can be hosted on cloud allowing for editing anywhere and anytime plus assured creative control.
Price: $4 to $249
Pros: The interface is user-friendly which makes editing easy and enjoyable since you have the largest selection of effects to use.
Cons: The price has to be where many people don't like and it tends to increase as you export your videos.
---

You will be able to edit your videos for free using this online software program. The key capabilities for this program include adding text to video, overlaying videos, adding transitions and managing several file formats
Price: Free
Pros: You will have the best time downloading and installing this program.
Cons: The program is highly prone to suffering virus attacks and keeps on asking for plug-in re-installation.
---
Now, It's Your Turn - Let's Add Text or Title to Videos at Once!
There are 6 different tools for you to add text to video online or offline, which program are you ready to try first?
In my opnion:
Online video text editor is more easier to use when you have a steady network condition. At the same time, if your network is poor, you might cannot use its service. What's the worse, your edited video might fail to export which the network is not connecting, and you can't save or restore the edited effects.
What's more, online tools always only provide the limited functions for free, and when you're going to make further editing, they always need to pay it monthly or you need to find another tools. Troublesome and wasteful, right?
On the contrary, a desktop video editing software like Filmora Video Editor do not need to rely on the network as the online tools, and it always be sold in an affordable price. For example, the Filmora Video Editor's 1-year license is only $39.99 and lifetime licese is only $59.99. Moreover, as a professional video editor for beginner, this program provide users with hundreds of basic and advanced video editing skills, step-by-step tutorial and 7*24 technical support. So that you can handle and solve all problems you might meet in video editing.
Cool, right? Now, just click the below icon to get this powerful tool and enjoy your video journey from now on.