Tv with Picture-in-Picture (PIP) feature can be a pretty helpful one, allowing you to preview what is on another channel without changing the one you are on. This is particularly useful in those family or situations when there are disputes over what to watch. Philips was one of the first brands of television to introduce the PIP. Today, PIP is still an option in certain lines of television. There are a range of popular TV brands today which make use of the PIP option, and even Multi-view option which allows for not just multi-channels, but multi-input sources, including web, DVD sources, USB. Here we take a look at several of these TVs that have Picture in Picture including: Samsung, LG, Philips, Vizio. And how to use this PIP feature in on these TVs. What's more, they are relatively easy to set up and get using.
Part 1. Best Video Editor with PIP Feature - Filmora Video Editor
Filmora Video Editor for Windows (or Filmora Video Editor for Mac) is the best video editor in the market and provides the best methods, tools and techniques to perform the video editing easily. If you want to enjoy 2 videos at the same while your TV don't have Picture in Picture feature, Filmora Video Editor enables you to make 2 movies together by applying Picture in Picture, you can then display picture in picture on TV.
By the way, if you want to get detailed guide on how to apply picture-in-picture effect to videos, please check this page to learn more.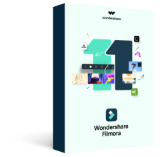 Key Features of Filmora Video Editor:
Best video editing software for beginner and semi-professional
Simple video editing tools including cut, trim, merge video
Easily add transition/image/audio/transition/overlay/elements
Advanced video editing features including speed ramping, motion tracking, color match, keyframing, masking, etc
Advanced audio editing features including audio ducking, audio denoise, auto beat sync, auto synchronization, etc
500+ free special video effects to customize and create an awesome movie by yourself.
Numerous free stock media from Giphy, Unsplash and Pixabay
Top-notch industry-leading Boris FX and Newblue FX plug-ins and live graphics solutions to simplify complex editing tasks
---
Part 2. How to Use Picture in Picture on Samsung TV
Samsung has been a heavyweight in the manufacturing of consumer electronics, with their televisions being one of the most popular choices for decades. Their television line is particularly noted for their aesthetic design, great picture quality and smart technology. They transform television into entire entertainment systems. They are the leaders in smart TV technology with their features including smart control, voice control, social TV and multi-link. This multilink feature takes PIP to another level, allowing a viewer to not only watch multiple channels at once, but watch footage from multiple sources, including the internet and USB hard drives.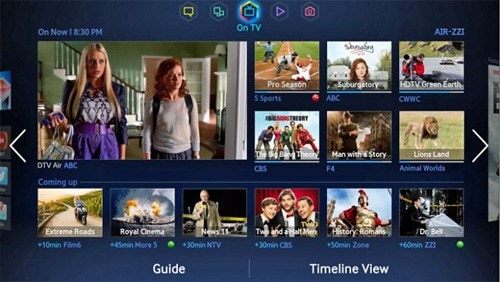 Step 1. Switch on you television and go to the PIP set-up option in the start menu.
Step 2. It will ask for input selection. You can choose either "input" or "source" on the remote. And PIP can be activated from the remote with the PIP option on the remote.
Step 3. To change the settings of PIP, Go to Menu > Set-Up > PIP > Set-Up(choose setting suing up or down arrows) > Enter.
Step 4. If you would like to disable PIP, then simply press PIP again from your remote.
---
Part 3. How Can I Get PIP (picture in picture) to Work on my LG TV?
LG is another South Korean heavyweight in consumer electronics and one of Samsung's biggest rival. Their technology has been on par and sometimes surpassing Samsung for year, their televisions are particularly noted for their chic design, clear quality, durability and smart technology.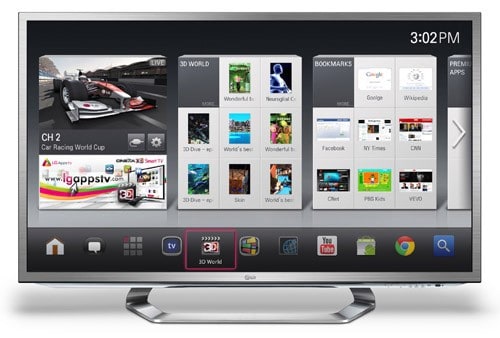 Step 1. On the remote control, Press the "PIP input" button to select your PIP input source.
Step 2. Select the secondary input sources the same way as you get more than one option.
Step 3. To Access PIP display, simply press "PIP" button from your remote.
---
Part 4. Setting UP PIP on a Vizio Television
Although Vizio is a relatively new name in consumer electronics, having only been founded in 2002, it is quickly making huge strides in this world and their products include televisions, notebooks, sound devices as well as several mobile phones.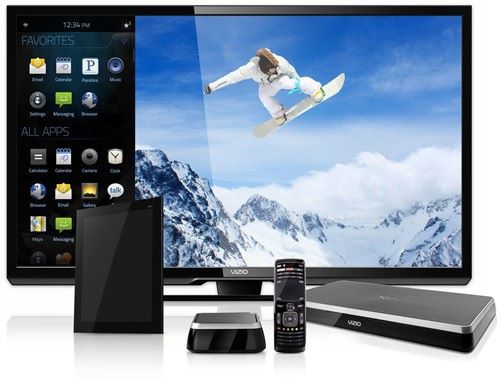 Step 1. From the remote, press the "PIP" button.
Step 2. Choose the input setting by pressing "PIP Input". Here you can also configure PIP settings.
Step 3. To display of disable PIP, simply press "P.Ch" from the remote and select the PIP/POP source which will be displayed on the screen.
---
Part 5. How to Access Picture in Picture Function on a Philips TV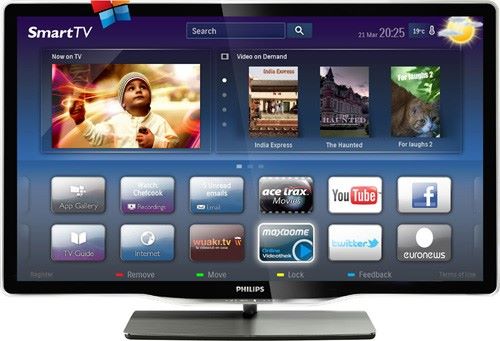 Last, but not least, we have the pioneers of the PIP set up themselves-Philips. These Dutch heavyweights are oldest manufacturer and have been proving themselves for over a century to be the leader in consumer electronics. They have one of the broadest range of televisions, which they began making in1949, known for durability and style, economics and are one of the few brands to be eco-friendly.
Step 1. Locate the "PIP" button from the remote or on the front panel of some of the screens.
Step 2. Select the channel for PIP on the screen display that you would like for PIP.
Step 3. To change the channel of PIP, press the "Swap" button the remote.
With all of these options, you can use a universal remote, as long as there is a "PIP" option of the remote.